I've seen the adoro guinea pig costumes from Cuddly Cavies [1], but I just spotted their rabbit selection and, boy, my nose is twitching with delight at these cute piccys (though I can't vouch for the lop-eared model). Since tomorrow's Halloween [2] and I can't get enough of the fun, click through my favorite pics for bunnies and cavies — hey, if you order now you'll be all set for next season!
Jack O'Rabbit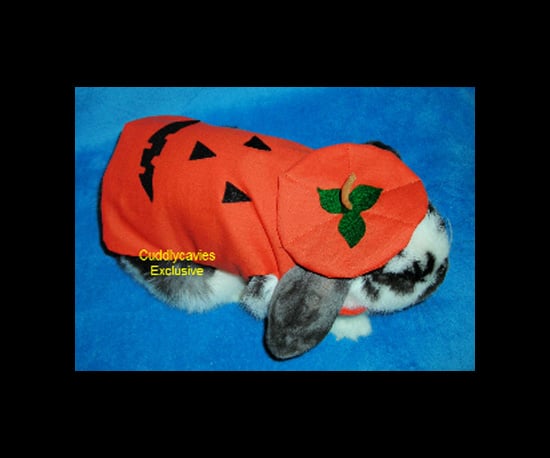 What a silly little pumpkinhead.
Too Tutu Cute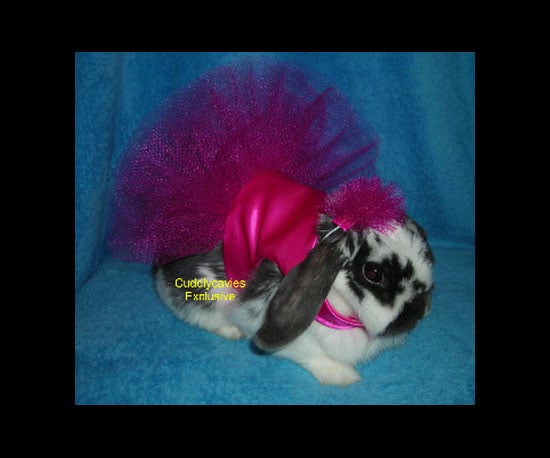 She's about to hop in Swan Bunny Lake.
Buzz Off
That bumblebee's welcome around me.
Sunday Best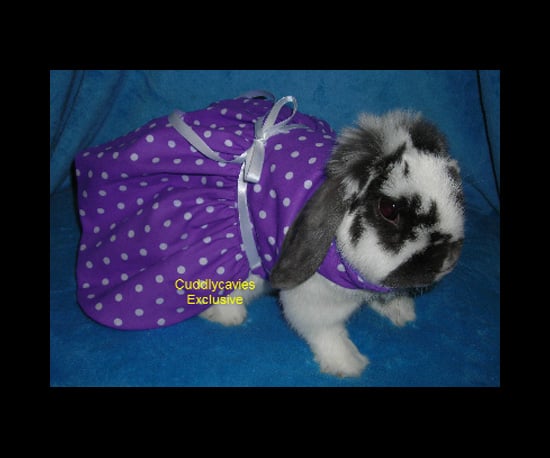 Practical is a frock that fits all year long?
Pirate's Bunny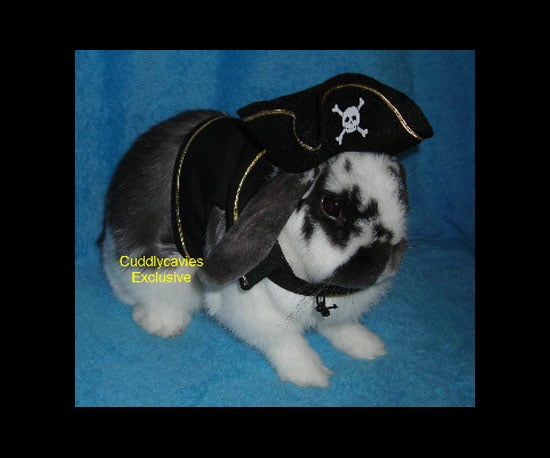 This lop's too cute to loot.
Ladybug Love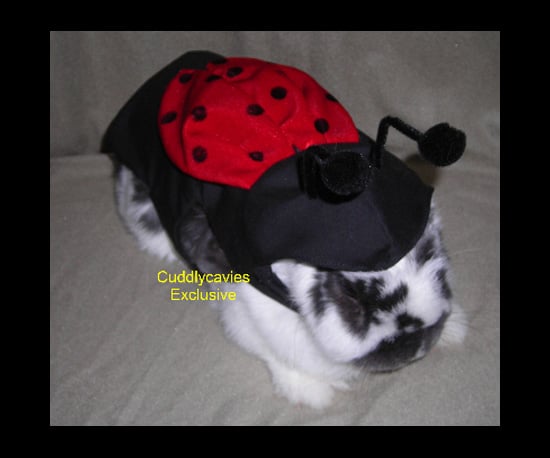 How adoro are those antennae?
I'm a Patriot
Pick this costume up early for July 4!
Vampire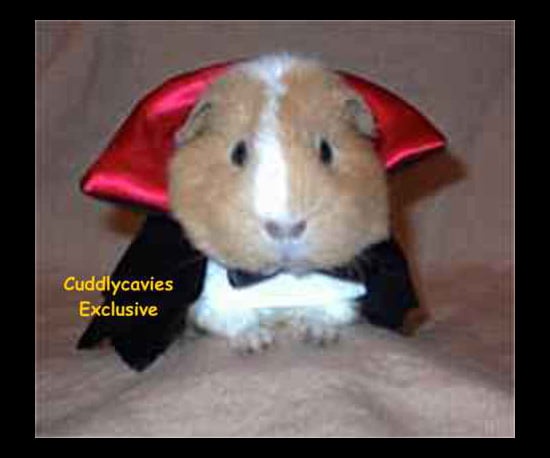 Edward Cullen's cavy?
Mouse in the House
Forget puppies dressed as cats, try cavies dressed as mice.
Spider Piggy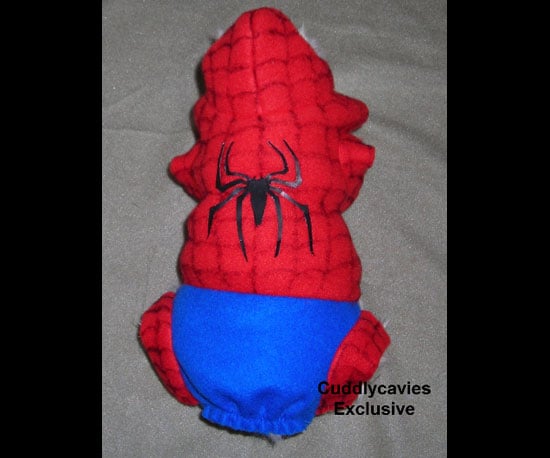 This guinea pig suits up as Spiderman.
Jailbird or Jailbait?
Uh-oh, is it back in the cage for him?
Retro Chic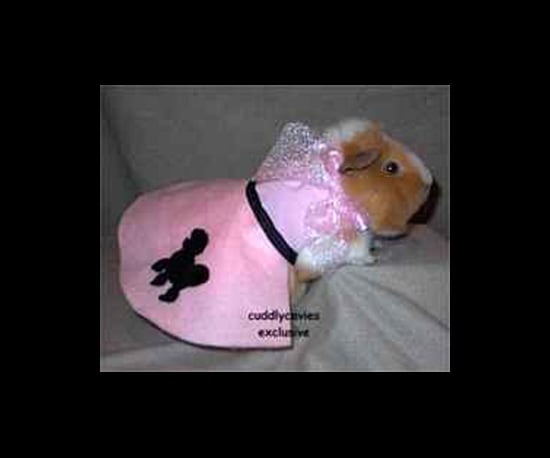 And a poodle lover!
Giddyup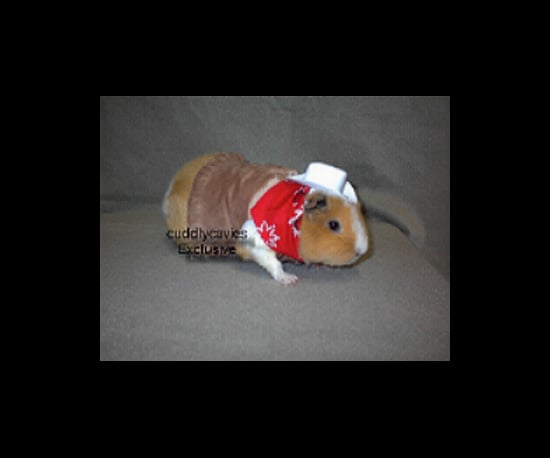 Lasso in some carrots and leafy greens.
Class of 2010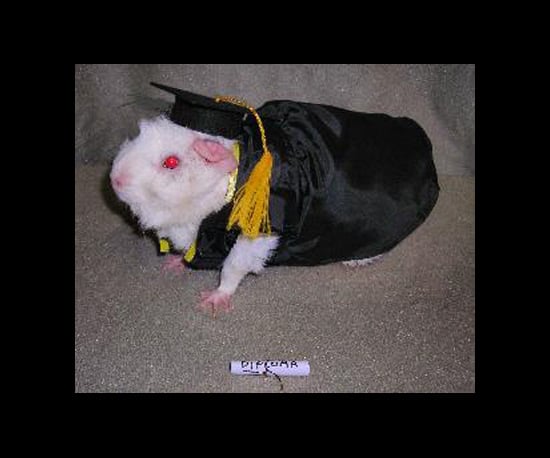 She's the valedictorian.
Dragon Tails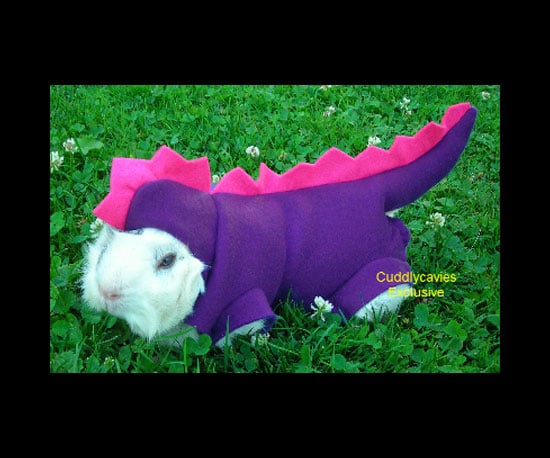 Spiked back and clovers, she's off to find a dragon pal.
Not a Fantasy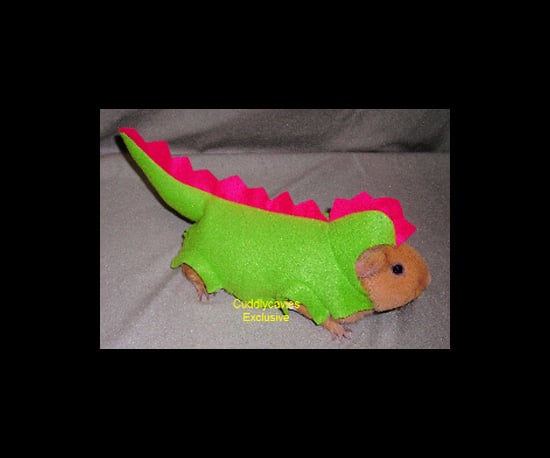 There's a pal for her! The costumes all range from $13-$14 [3] if you've got rabbits or guinea pigs who want to suit up for next year.
Capt. Floppy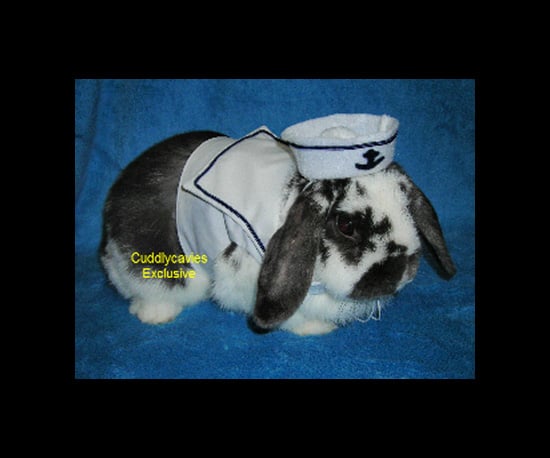 Navy seal, err, I mean, rabbit.