Poppy is a lot like you: smart, creative, playful, and fun. Check out this assortment of Poppy and fly into Summer with new spirit and style.
See more Poppy at www.coach.com/poppy [1]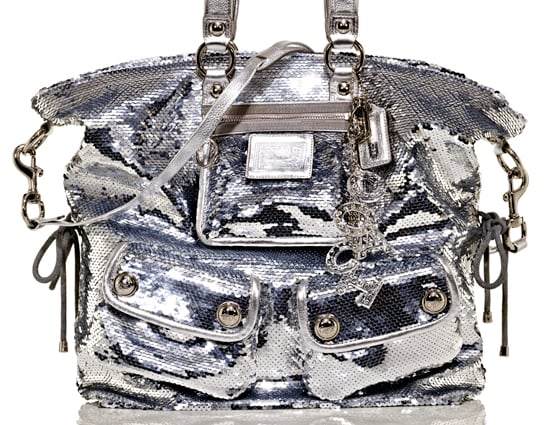 Coach XL Sequin Spotlight Tote ($598) [2]
High-impact sequin-embellished cotton-twill with metallic leather trim
Coach letters charm with pave stones and side cinch details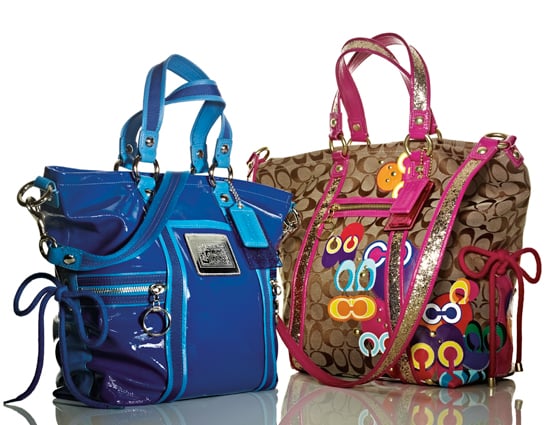 Coach Patent Shoulder Bag ($298) [3]
Patent leather with grosgrain and patent leather trim
Coach Large Pop C Applique Shoulder Bag ($368) [4]
Signature jacquard fabric with graphic Coach monogram decals
Crinkled patent leather and glitter trim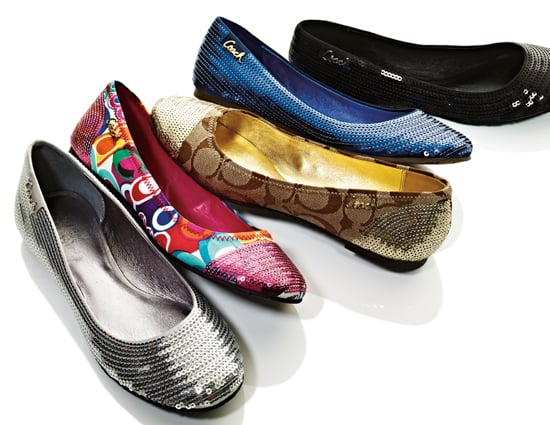 Coach Shimmer Flats ($148) [5]
Coach Shine Flats ($138) [6]
Pop C, Ocelot, or Classic Signature print
Sequin heel and toe cap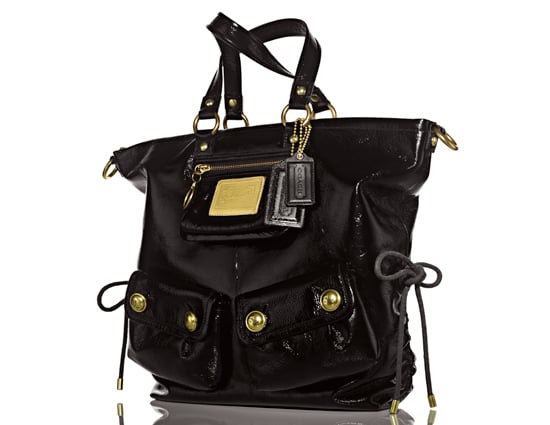 Coach Large Patent Shoulder Bag ($368) [7]
Smooth patent leather
Side cinch details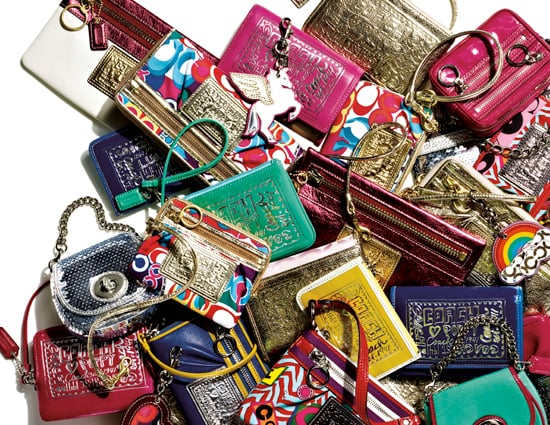 Where the little things matter most: Coach wallets, wristlets and more!
[8]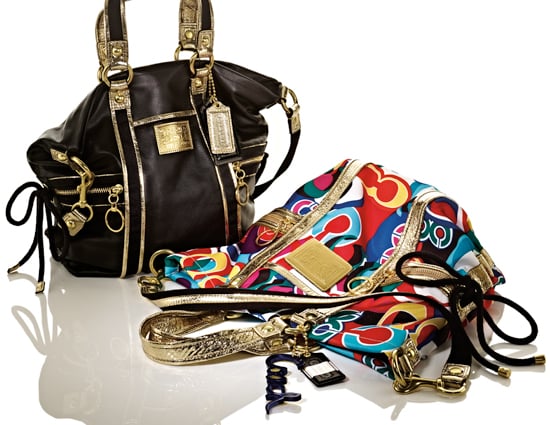 Coach Patent Shoulder Bag ($298) [9]
Patent leather with grosgrain and patent leather trim
Coach Pop C Spotlight Shoulder Bag ($268) [10]
Pop C Art graphic fabric with metallic leather trim
Side cinch details
Coach Flower Jewelry:
Coach Flower Bracelet ($168) [11]
Copper finish
Flower stones
Coach Oversize Flower Ring ($78) [12]
Copper finish
Flower stones
Coach Flower Ring ($68) [13]
Copper finish
Flower stones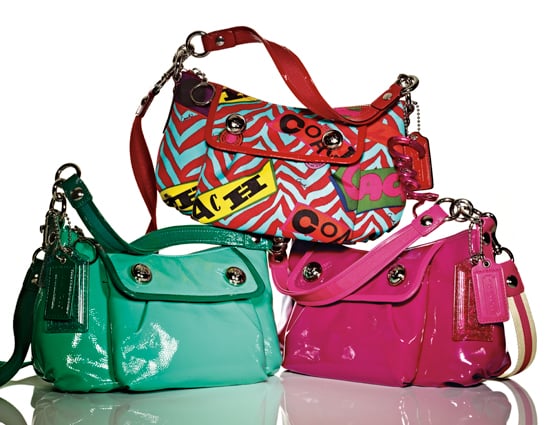 Coach Patent Crossbody ($198) [14]
Patent leather with grosgrain and patent leather trim
Coach Graffiti Groovy Bag ($198) [15]
Neon zebra stripe with graffiti-logo-printed fabric and leather trim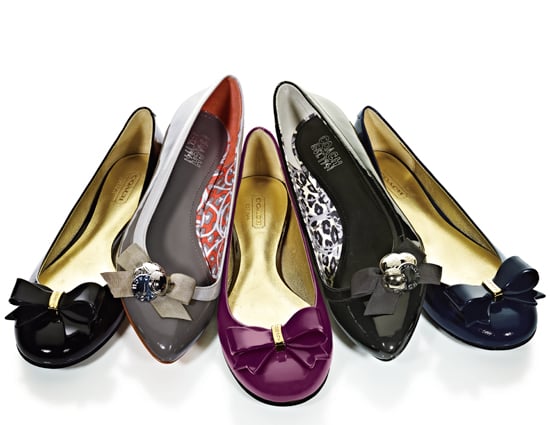 Coach Skyla Flats ($158) [16]
Patent flat with resin bow detail
Rubber sole
Coach Trina Flats ($168) [17]
Soft patent
Slight wedge with Coach button cluster detail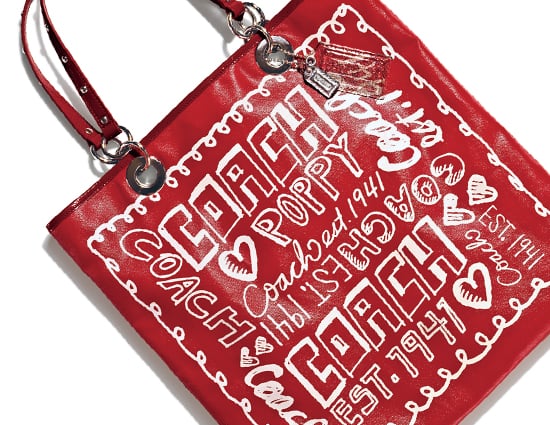 Coach Evie Tote ($198) [18]
Graphic-logo-printed coated canvas