New Pouch Potato Alert!
Like us on Facebook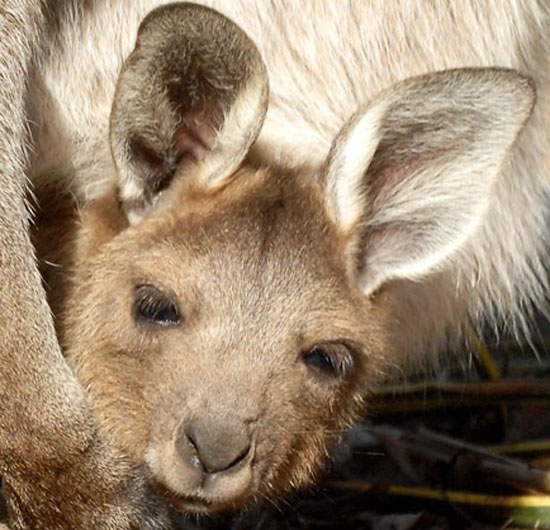 1
New Pouch Potato Alert!
The birth of baby animals is super exciting and, when it's a kangaroo, it's a hopping good time! Brooklyn's Prospect Park Zoo announced the arrival of a new 'roo last Friday. The still-nameless marsupial is temporarily going by the classic moniker, Joey until zoo officials can get a closer look to determine a more gender-appropriate name. This Western Grey kangaroo is the child of Christy and Junior and has been hanging out in mom's pouch for several months and has just recently begun peeking out. Baby kangaroos are born at about two centimeters long (!), weigh less than a gram, and spend about 10 months getting a free ride until they're strong (and big) enough to come out on their own. Check out a couple more first peeks at this new pouch potato when you
.