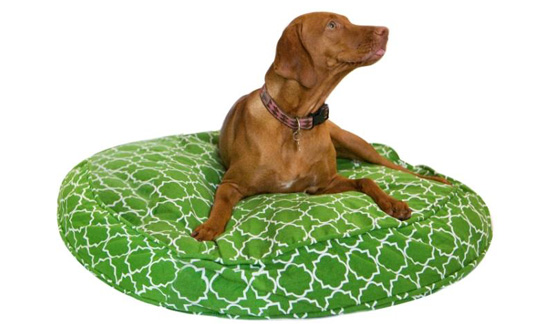 This "Title Track" may not have lyrics to listen to but it's sure pretty to look at! Coming from the makers of those ecotastic
Stuff Sacks
[1] (to replace pricey pillows inside dog slipcovers), Molly Mutt has introduced three new duvet patterns ($20-$45) —
Big City Life
[2],
Title Track
[3] and soon-to-be-released Mr. Robot —
and
added a round-shaped bed ($38) to their rectangular selections.
If you're just looking for something to replace a pre-existing stuff sack or spare pillow, you can purchase the new slipcovers separately or you can grab a DIY kit [4] with one stuff sack and two covers for laundry time or seasonal switchups. Kinda reminds me of that poll on matching your pet's furniture to your personal style [5] since Big City Life would look super sweet in my big-city living room — let's just add that to North's Christmas wish list for good measure.