New Puppies Alert! Dolly and Ninja
That's right, there's double the trouble here! Two teensy pups packed away in a celeb-favorite, LV carrier and just who do these cuties belong to? Heidi and Spencer Pratt.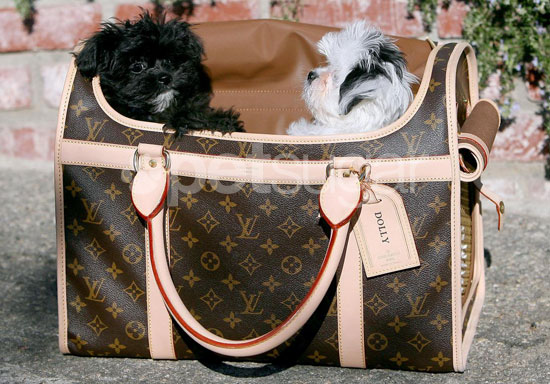 Even though Dolly and Ninja were presented to the paparazzi yesterday, they were carried for most of the way — a good thing, since the little ones have surely not received all their puppy shots (like Parvo) and should not be exposed to other dogs or outside dangers just yet. Here's hoping we'll soon see the twosome (the dogs) on The Hills this season . . . if they slow down long enough for the cameras to catch them, that is. See more pics of the pups in the gallery of furriness below.