Fish is a popular, special snack for some lucky cats but it's not always easy to tell if the products you buy are sustainable. Not the case with these treats, as The Honest Kitchen's new Wishes (Made From Fishes) consist of 100 percent Icelandic haddock, which is more sustainable than haddock in US waters. The stock has risen dramatically in the past five years around that country, which means more fishies for kitties, but they are "wild caught" — hook, line, and sinker — so it's less invasive thus more eco-tastic to catch them that way.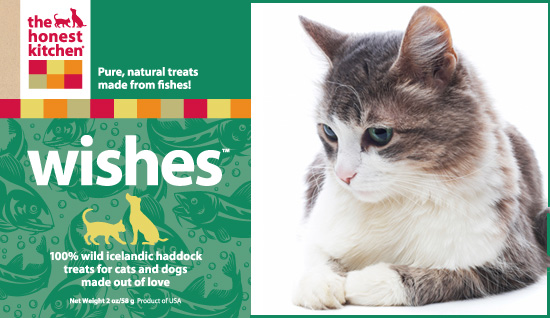 The treats will be available starting April 16
online
and in shops for $8 — if North's reaction to
Smooches
is any clue, your kitties will go crazy for the dried fish bits!