Pampered Pals: Dogleg Diner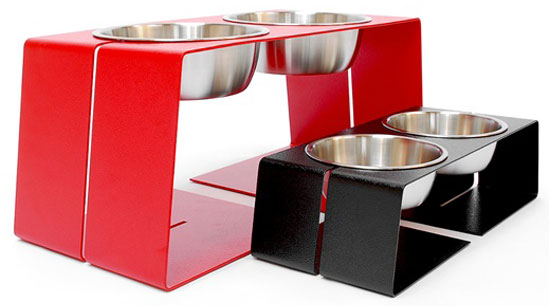 Well, these dishes have four propped feet so I guess the name Dogleg Diner ($98) is appropriate, but I still imagine a soda fountain with pups on roller skates. OK, that's just me. Anyway, coming in four powder-coated steel colors, these solid stands will hold up to even those vigorously greedy gobblers.

With a small size holding one quart and a medium with two, they'll work for cats and big dogs since the height ranges from about five to 10 inches tall. Surely this would be up to your kitchen's high-design standards — but is the dollar amount too pricey for your recession budget?