Happy Fourth of July! Along with celebrating this special holiday (and the day off!) with tasty grub, friends and family, and fireworks [1], show some patriotic pride with pets in red, white, and blue. These animals know how to flaunt the colors of the flag and walk a holiday parade in style. Check out this panacea of flag-waving pets getting into the Fourth of July spirit.
Chillin' with your furry friend this Fourth of July? Share a patriotic pic of your pet on Instagram [2] with the tag #POPSUGARPets, and we'll add your snap to our collection!
Source: Flickr user inkknife_2000 [3]
Ready For a Parade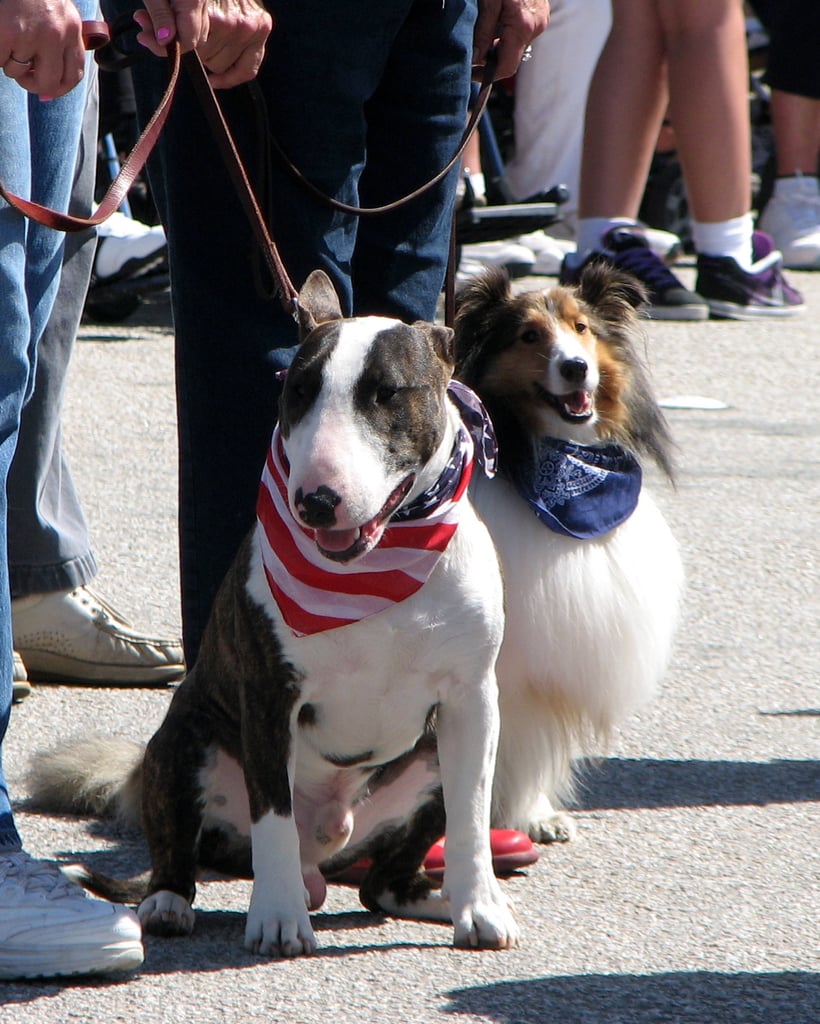 A simple handkerchief is all these pups need to show they're parade-ready.
Source: Flickr user sgrace [4]
Snappy Style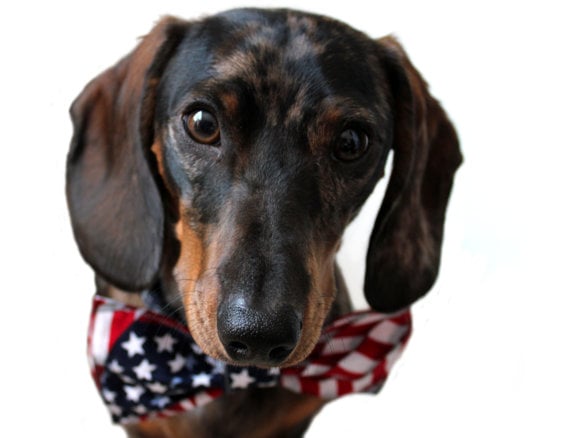 Snap this handmade flag bow-tie [5] ($15) onto your pup's collar, and everyone will love his patriotic spirit.
Party On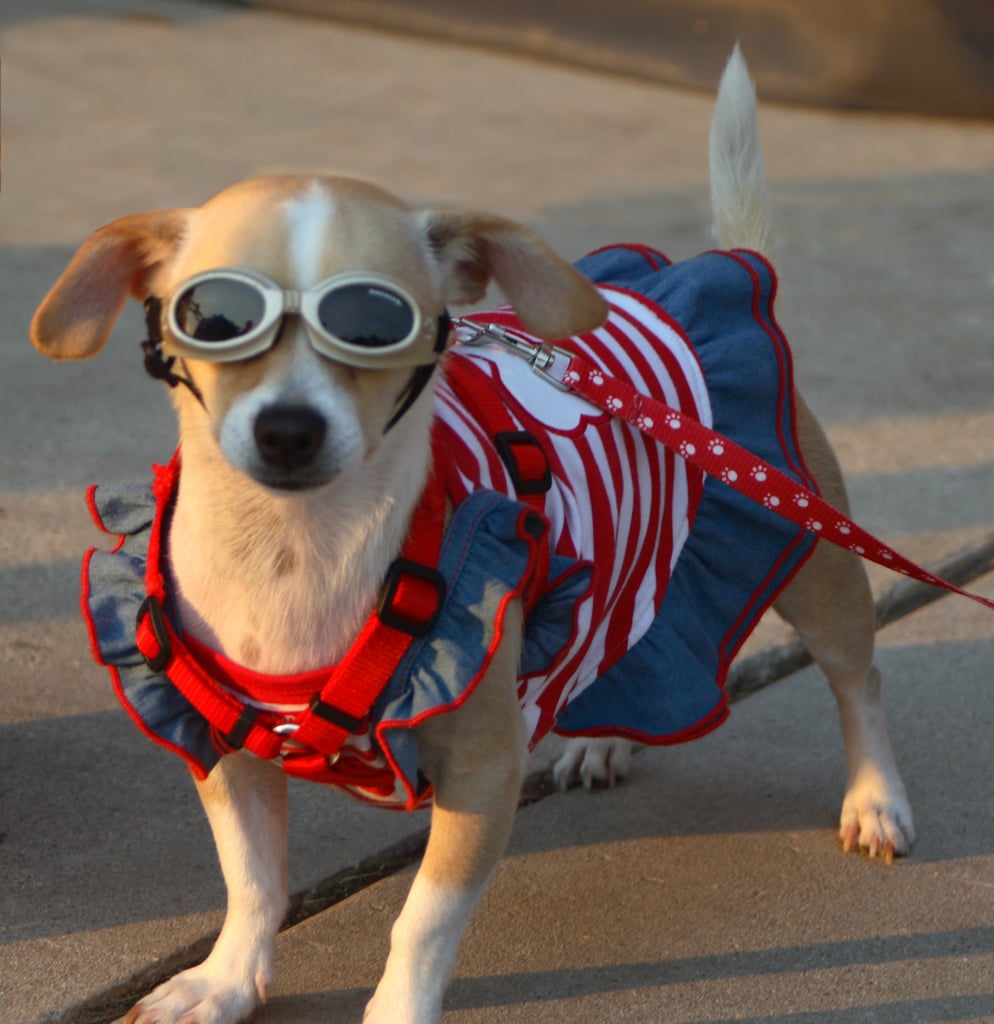 From the sunglasses to the striped dress to the coordinated leash, this pup was ready to party.
Source: Flickr user Randy Son Of Robert [6]
Small Touches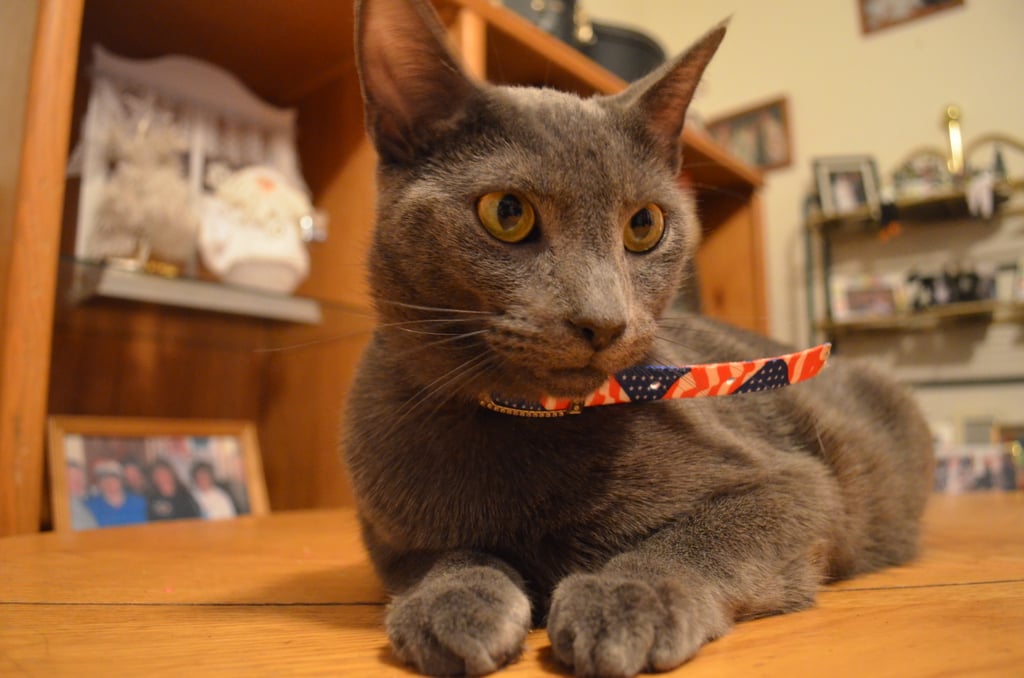 We all know cats aren't superexcited about donning fun duds, which makes this pop of flag pride adorable.
Source: Flickr user LeannaKalinowski [7]
Star Spangled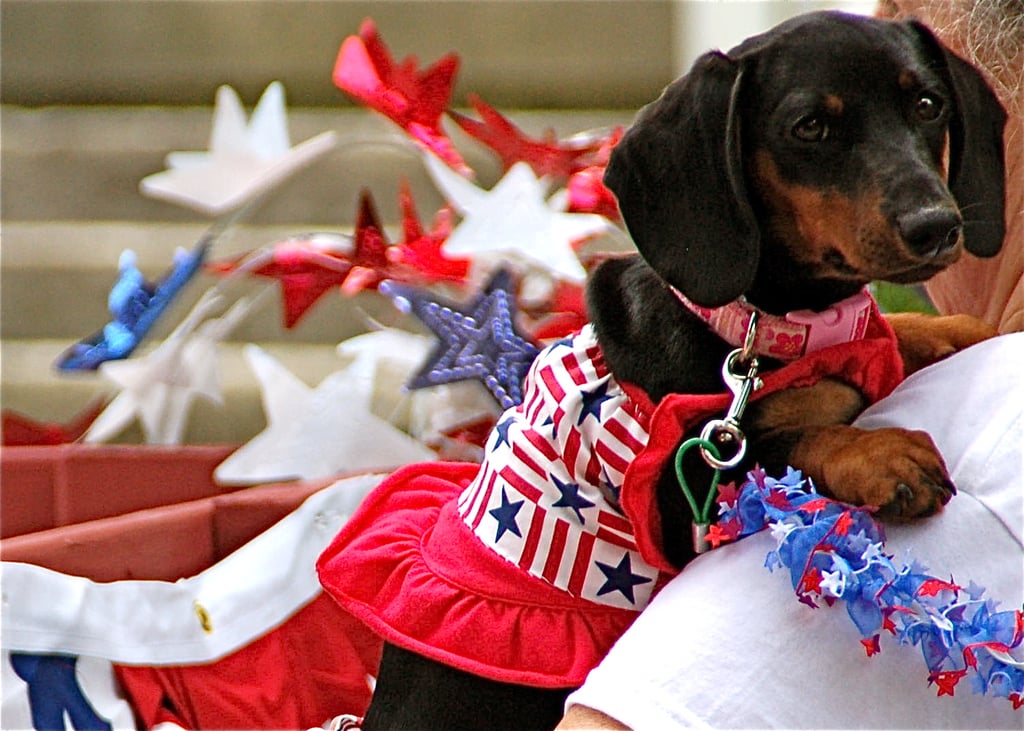 Now here's a pup that knows how to show some patriotic spirit.
Source: Flickr user harbortrees [8]
Proud Pup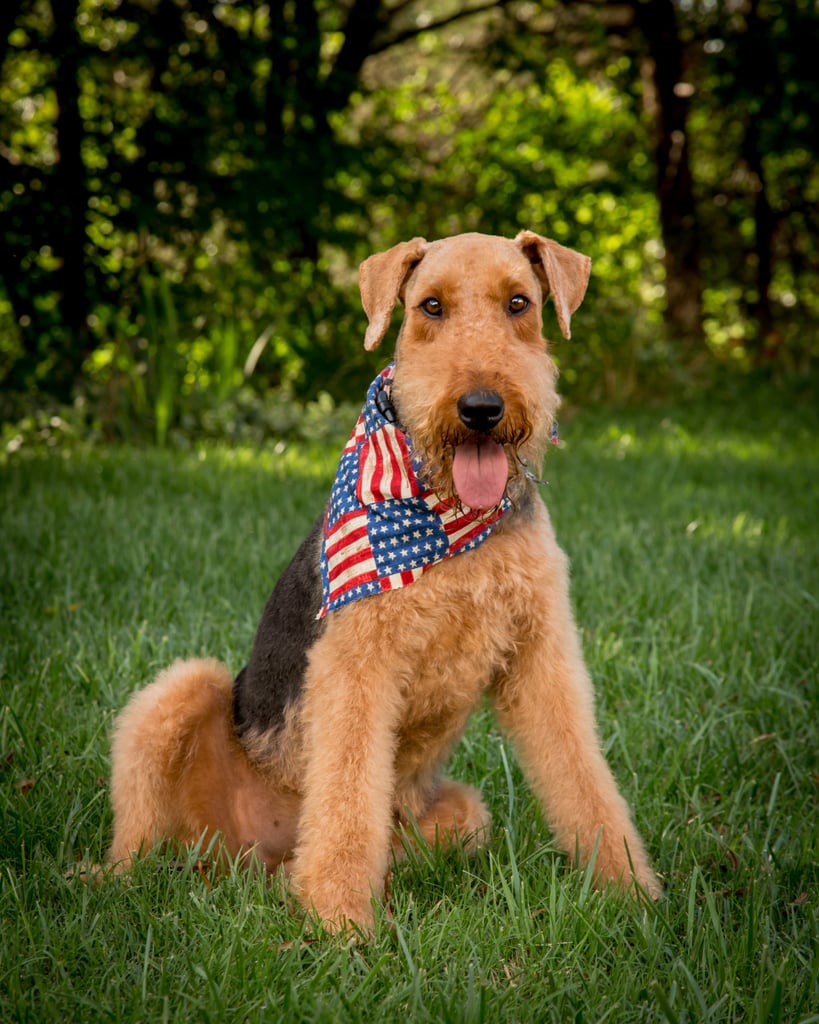 Don't get between this pup and his flag-print kerchief.
Source: Flicker user jadam [9]
Red, White, and Blue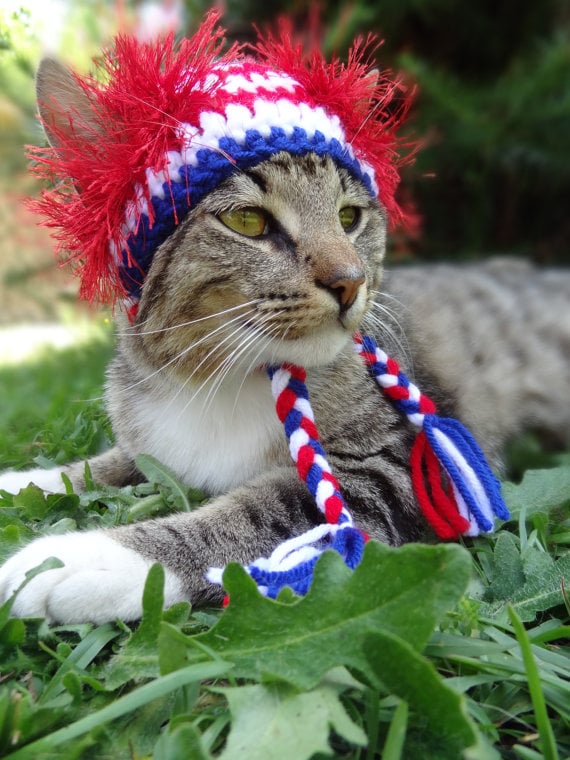 Not every cat is able to pull of a beanie, but this adorable cat or dog Fourth of July hat [10] ($16) is just about the cutest thing ever.
Partied-Out Pup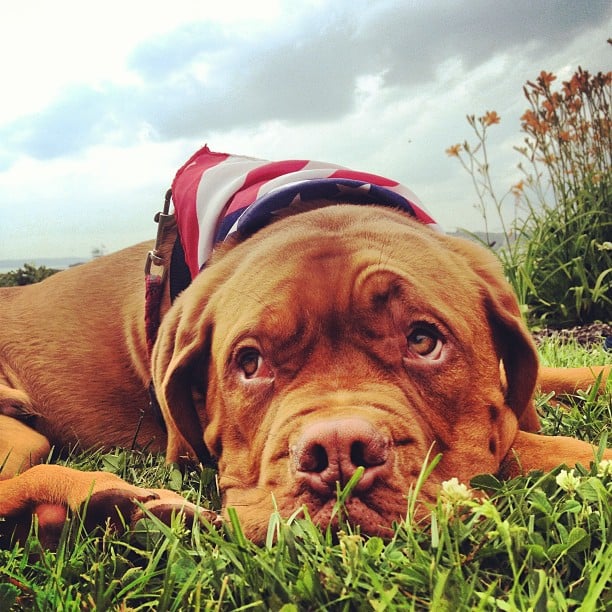 Here's a sweet dog that's tuckered out from all the picnic fun.
Source: Instagram user angiesdancin [11]
Love the Flag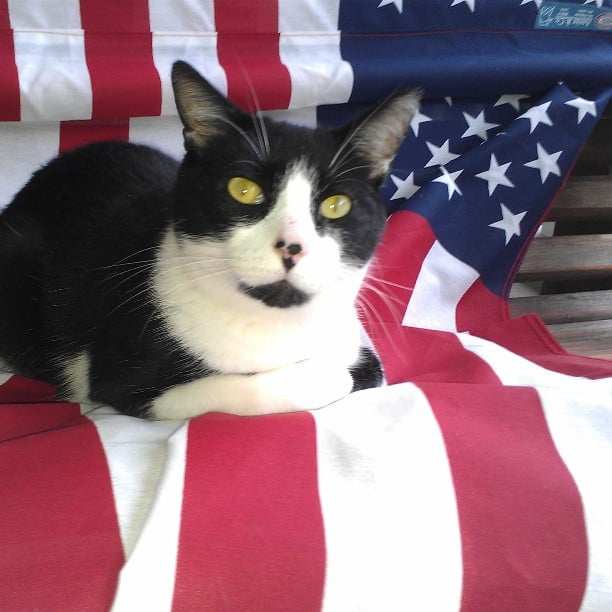 This kitty found the perfect spot to chill this Fourth of July.
Source: Instagram user juliekertz [12]
Patriotic Pals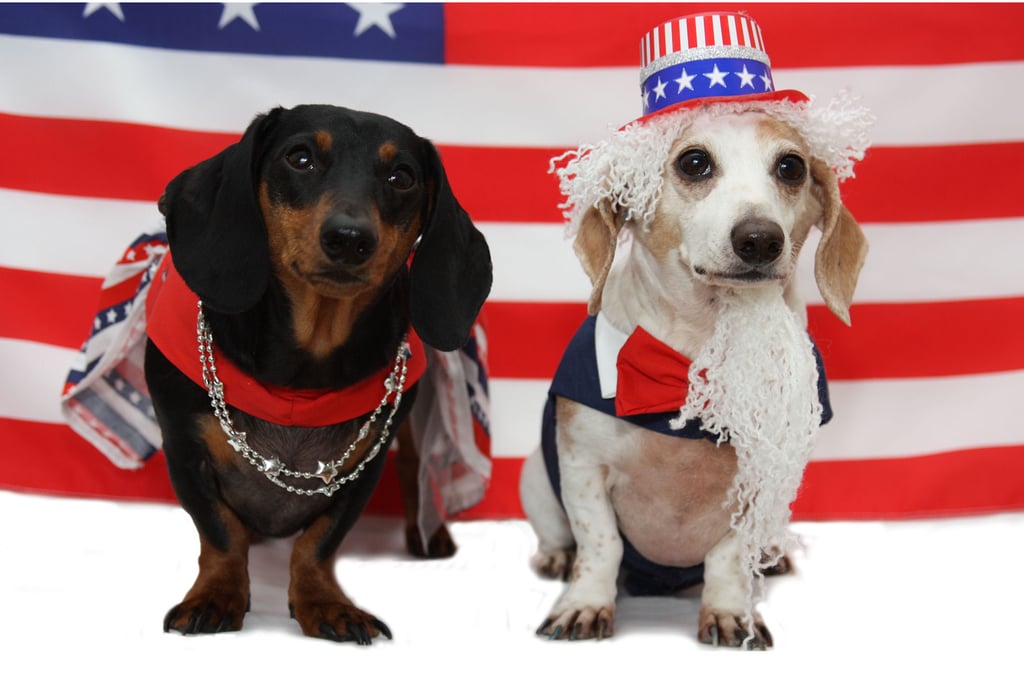 This just might be the cutest Fourth of July pet pick ever.
Source: Flickr user geckoam [13]