ADVERTISEMENT ( more slides)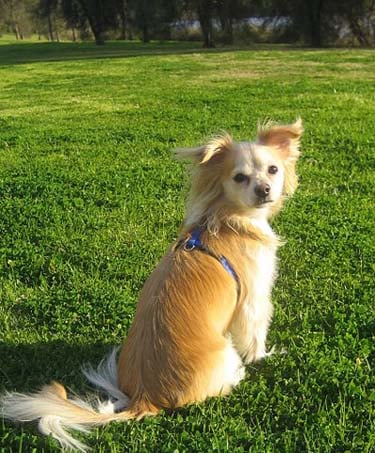 Meet Peanut, buffybot's papillon/chihuahua pup. Buffybot says that he can be a handful and "likes to think he owns everything and everyone"--just take a look at the picture above! But "everyone loves him to bits" and yes, we see why!
Peanut will be two soon and as you can see from the images below, he keeps Buffybot quite busy with his cute little antics. (He and his cat friend Freddie, seen in one of the pics below, seem to be preparing for a party--complete with chips and dip!) In another image, he's only 6 weeks old, and in another, completely pooped from the never-ending job of being a cute pup. Thanks again for introducing us, buffybot! We heart Peanut...
(Is your pet GiggleSugar material? Visit our Pet of the Week group and post your favorite pet pics and stories.)