ADVERTISEMENT ( more slides)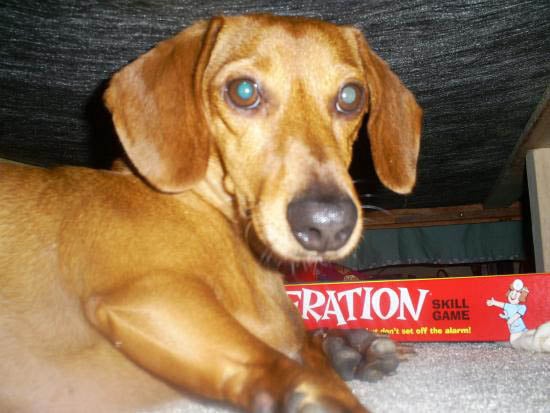 Meet Oscar. Uacosj tells us he's decided it's time to move from his usual chillin' out space, which used to be a pile of towels in the kitchen. He moved on to "Chester's" bed (not sure who that is) but now, through some mysterious personal calculus we'll never understand, Oscar wants to hang out under the bed. I love these little Dachshunds, and the red ones are super-cute. It looks like he's hanging out with his stash of board games. Perhaps he's planning a slumber party? Check him out below in various states of disguise. You're a cutie, Oscar, and thanks for introducing him, Uacosj!
Is your pet GiggleSugar material? Visit our Pet of the Week group and post your favorite pet pics and stories.