As temperatures continue to drop, all we humans want to do is burrow under blankets and swathe ourselves in down and (faux) fur. These dogs have the right idea, and even though they'd hate to face the embarrassment of being spotted by their wild lupine brethren, I'm sure they are chuckling to themselves at their own cold-weather brilliance.
Snow Dog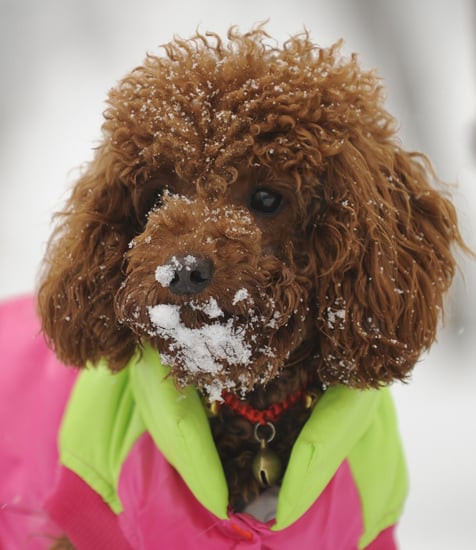 Once enveloped in the warmth of a puffy coat, snow play is fair game.
Cuties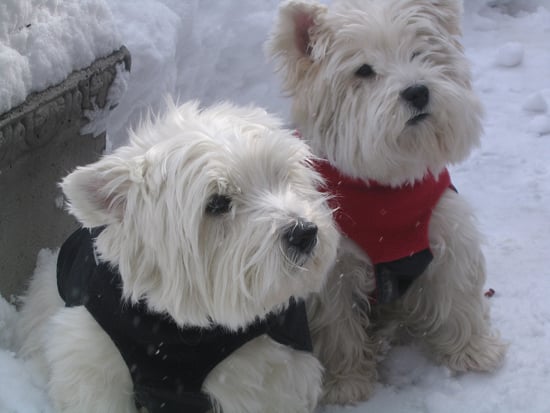 A pair of snow-white Westies set out to explore a Winter wonderland.
Source: Flickr user ValerieZinger [1]
Cozy Pup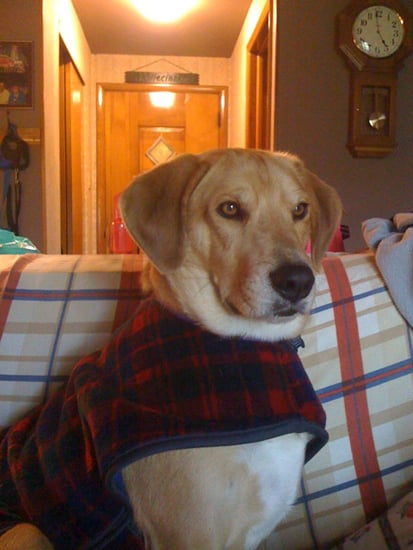 This cozy dude nearly blends in with his home's plaid design scheme.
Source: Flickr user grilledcheese [2]
Fun Run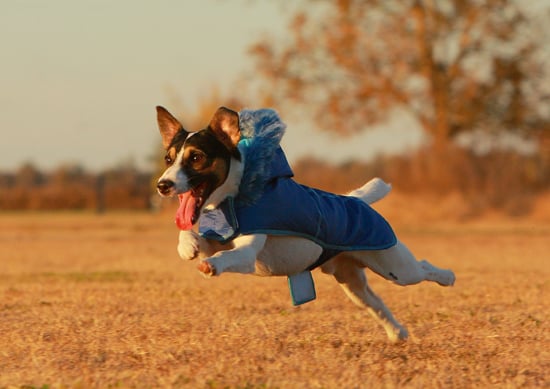 A gleeful Jack Russell is happy to be toasty in his furry hooded number.
Source: Flickr user emeryway [3]
Diva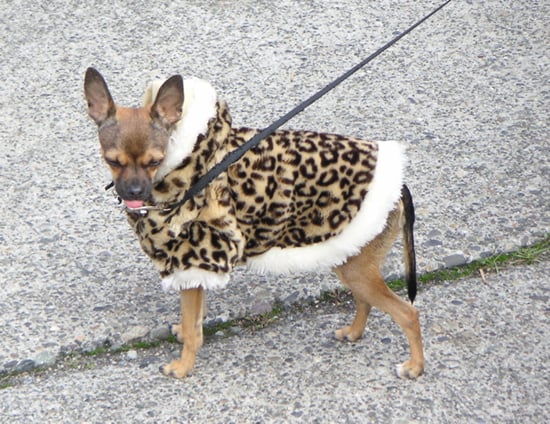 This purr-fectly spotted pup glams it up for a day on the town despite his apparent distaste!
Source: Flickr user mystereys [4]
Wrapped Up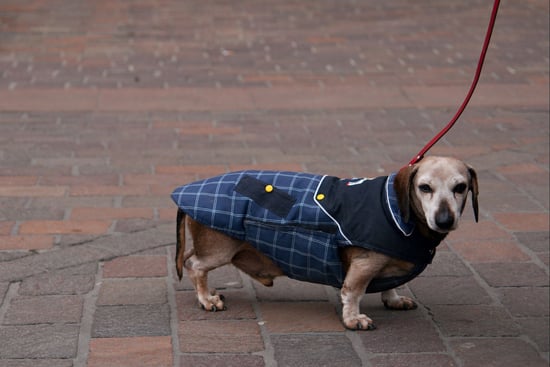 This hot dog is wrapped up in the warmest of buns.
Source: Flickr user alesk [5]
Ready to Walk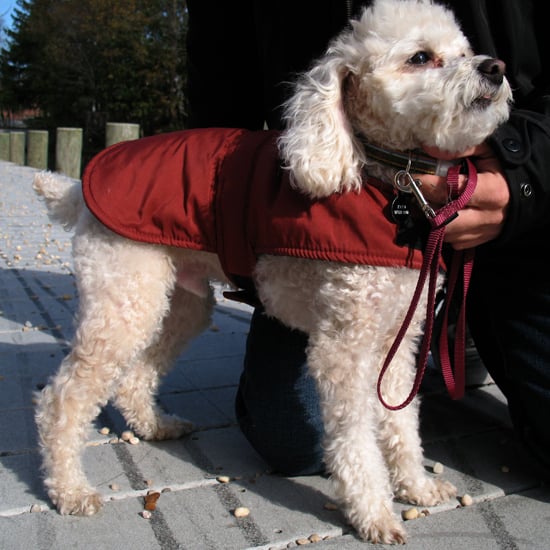 This poodle braces himself against the cold in a cozy red coat.
Source: Flickr user mr_t_in_dc [6]
Warm Paws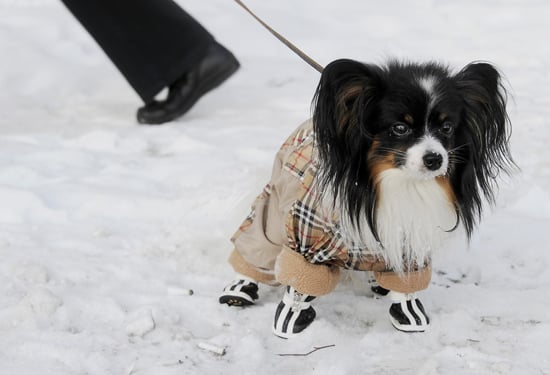 Sometimes the cold is so biting, you need to cover those tender feet as well!