Photos of Queen Elizabeth With Corgi
Oh, Your Grace! Cutie Corgi Bows to Queen Elizabeth II
Like us on Facebook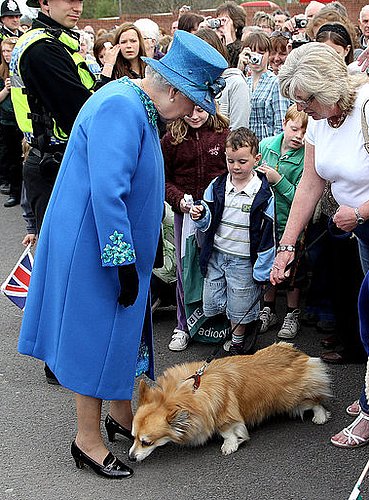 Queen Elizabeth II met a charming

Corgi

while visiting a train station in Wales this week, and he certainly wasn't shy about bowing (or sniffing?!) her majesty's shiny shoes.

Coincidentally, Elizabeth is famous for her love of the breed. She has her own pack that's "known to have the run of Buckingham Palace." They were an integral — and adorable — part of the 2006 historic flick The Queen, which chronicles the monarch's life.