You may recognize this feline as a former "first pet" — Socks joined the Clinton family for both terms in the White House. After they left in early 2001, the kitty took up residence in Hollywood, MD, with Bill Clinton's secretary, Betty Currie. The cat was nearly 18 and battling lung cancer when Currie confirmed Socks's death this evening, saying that she was "heartbroken." Follow Socks's story and start this slideshow of his big moments during the DC years. We'll miss you!
Nice Suit, Cat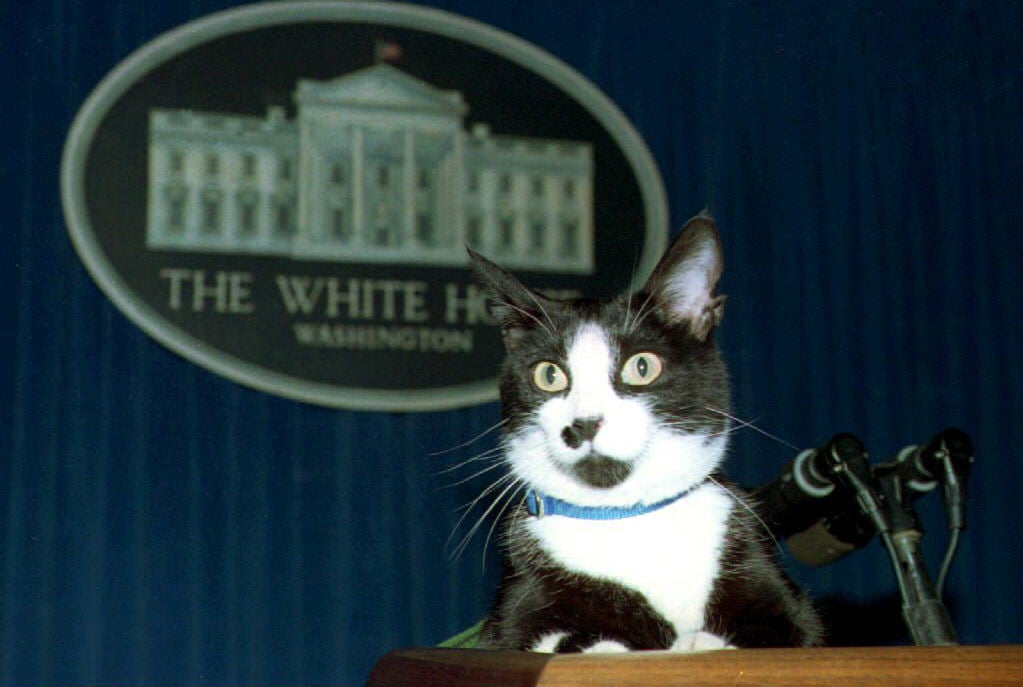 This cat appeared to wear a tuxedo with that coloring so, naturally, he was always ready for a press conference.
Chelsea and Her Kitty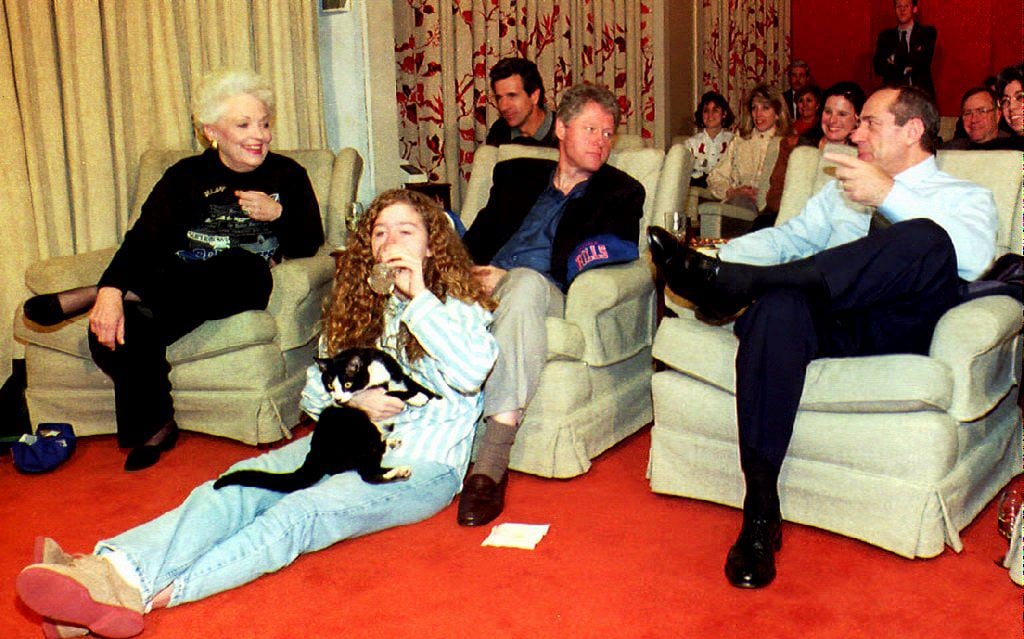 The precious pet belonged to Chelsea Clinton — did you know his press debut came when Bill Clinton won the presidency and the family was filmed from the governor's mansion in Little Rock in November 1992, long before they reached Washington?
No One Could Hold Socks Back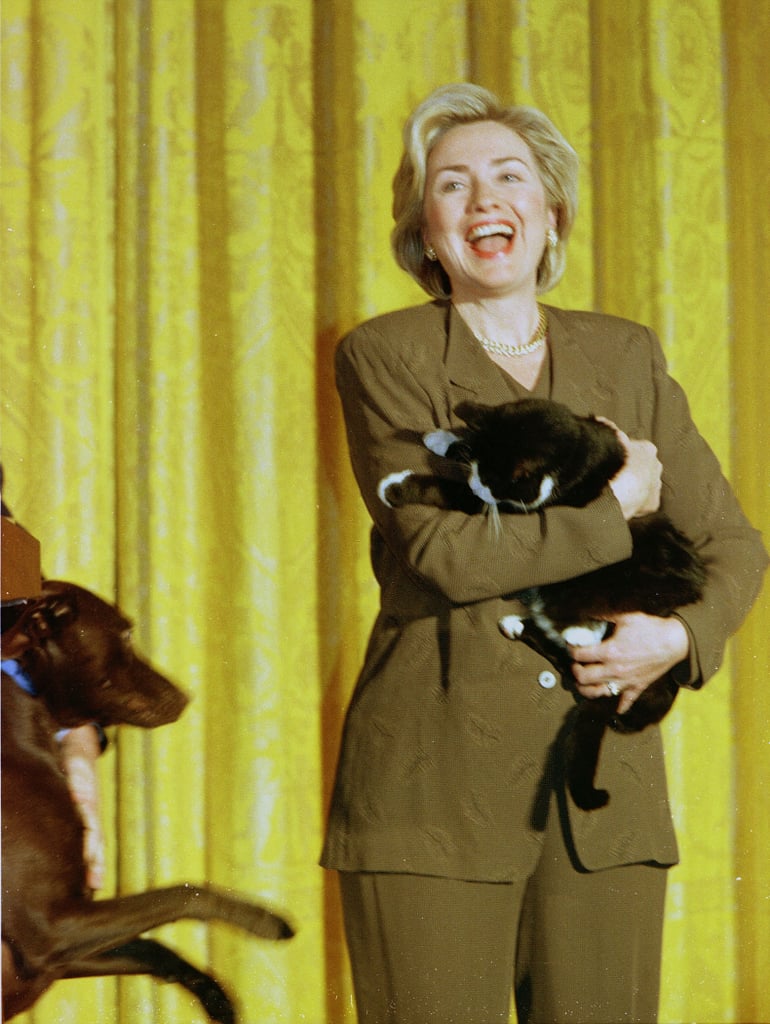 Socks was then bound for greatness, although he sometimes squirmed from the spotlight!
Whoa, Buddy.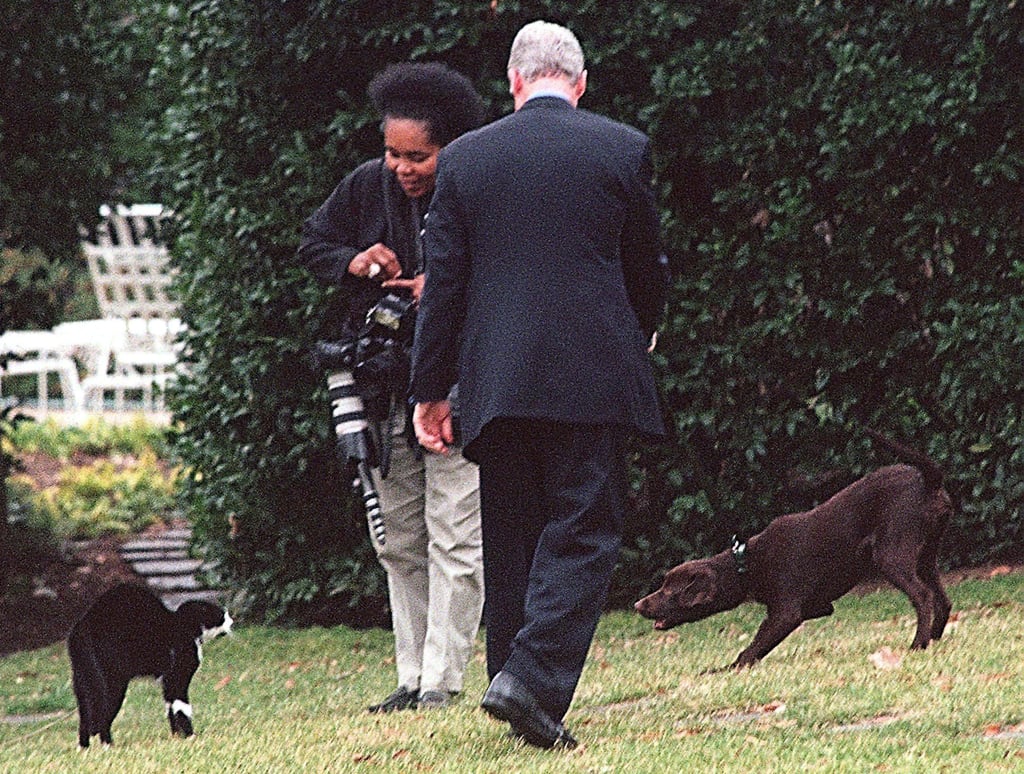 Hmm, I remember hearing that the former first dog [1] and Socks weren't pals after all . . . and that's not looking like a happy encounter.
Ahh, the Paparazzi!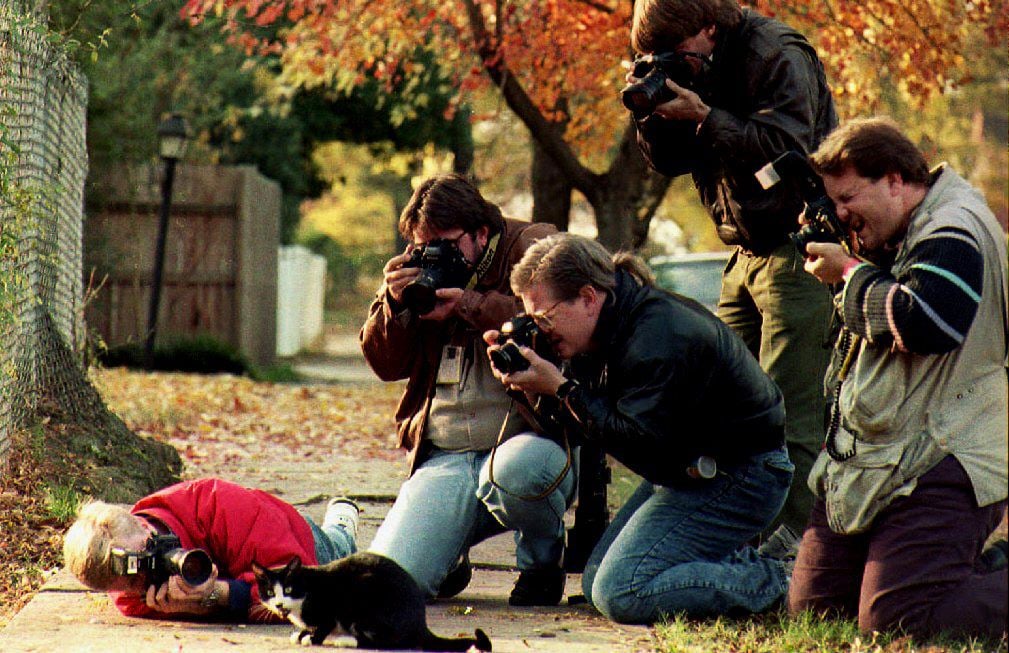 I'm stunned Socks stood (or sat) for this, at least refusing to look at the camera — where are his oversize sunnies when he needs them?!
Forget Presidents, Socks Is in the House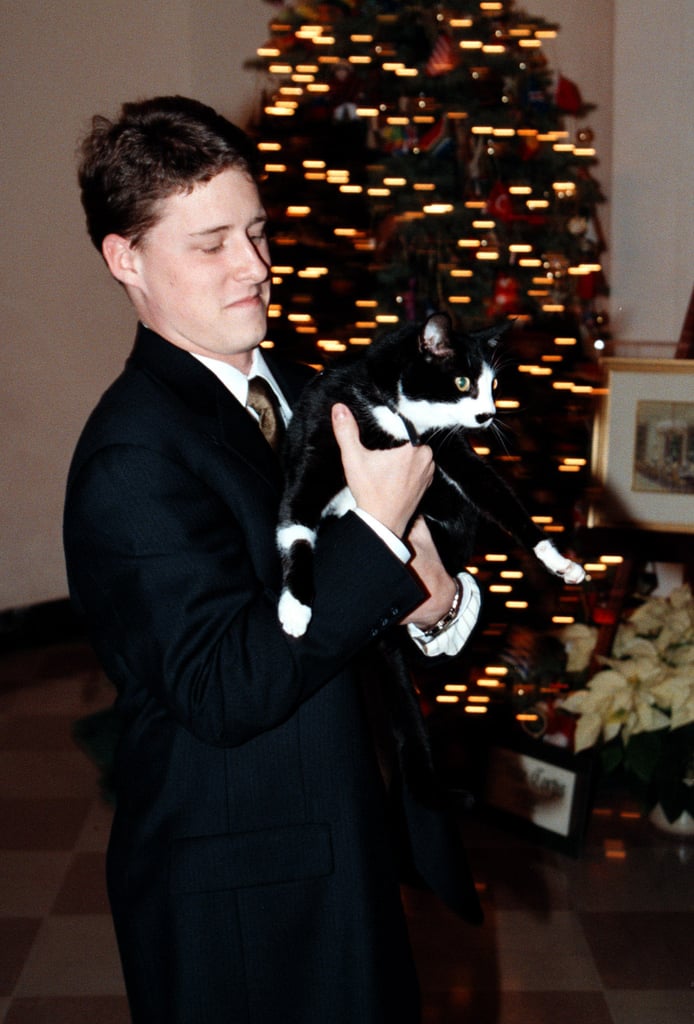 While inside the home, the cat could roam freely . . .
Which Animal Is Real?
While outside, the feline needed to be safe. Check out a leashed Socks resting on his chariot deer. It must have been the local, not the express, 'cause it doesn't seem that this animal's leaving the woods anytime soon.
Fake Socks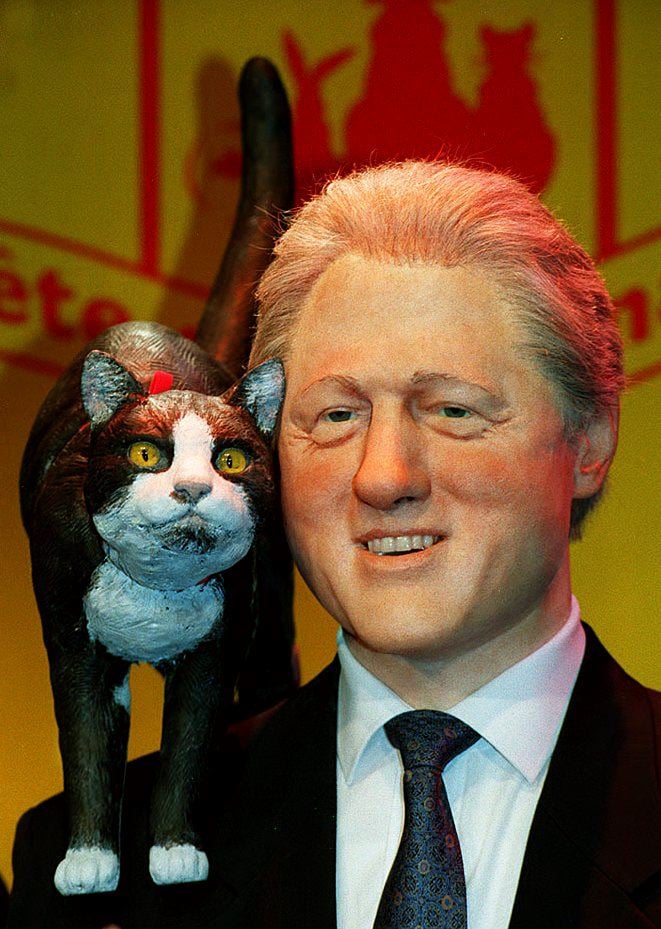 Of course, with all that love, his likeness was captured as a statue – I doubt this kitty would sit on Bill's shoulder in real life!
Art Imitates Life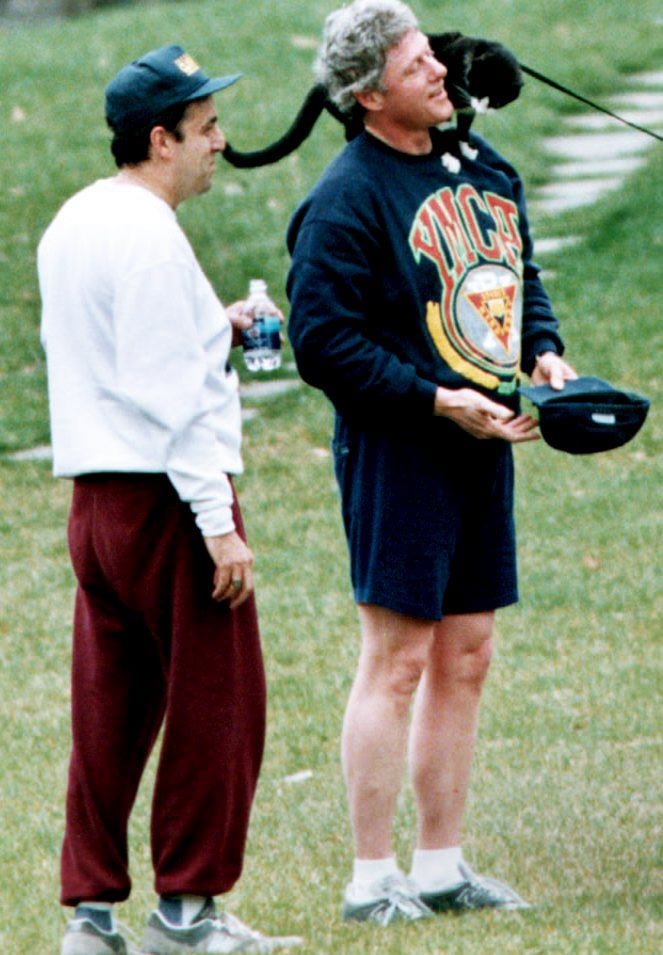 I was wrong! Look at Socks pose for photos!
Next up: Book Deal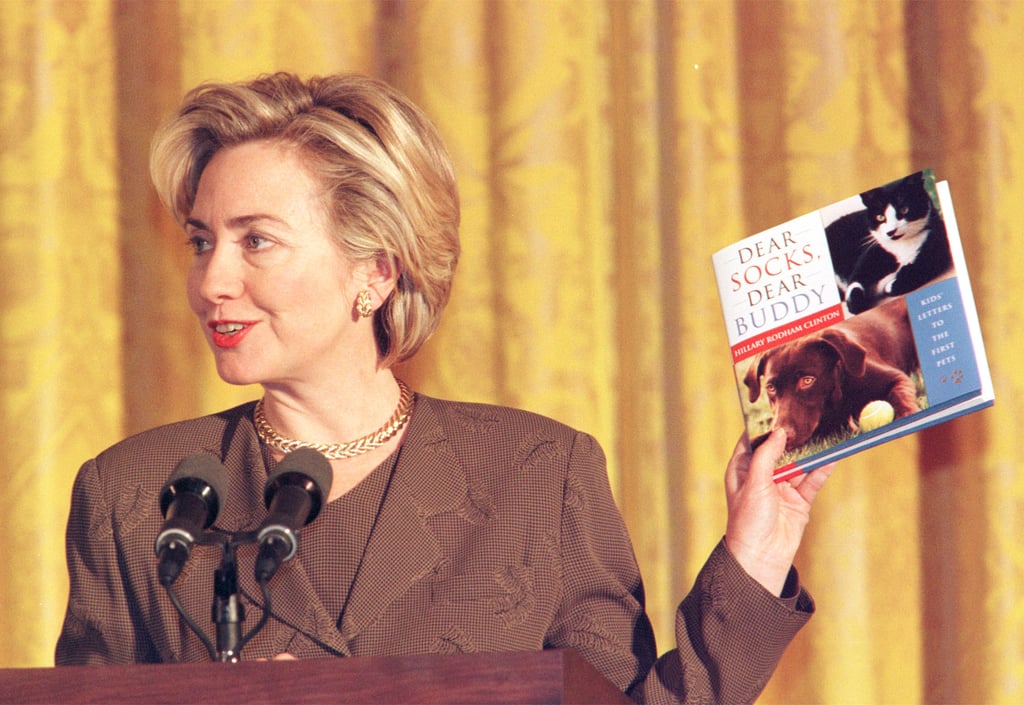 In 1998, Hillary Rodham Clinton put out a book of children's letters to the two pets in "Dear Socks, Dear Buddy" – seems like many kids were curious about a wild life in the White House.
Socks Loved Children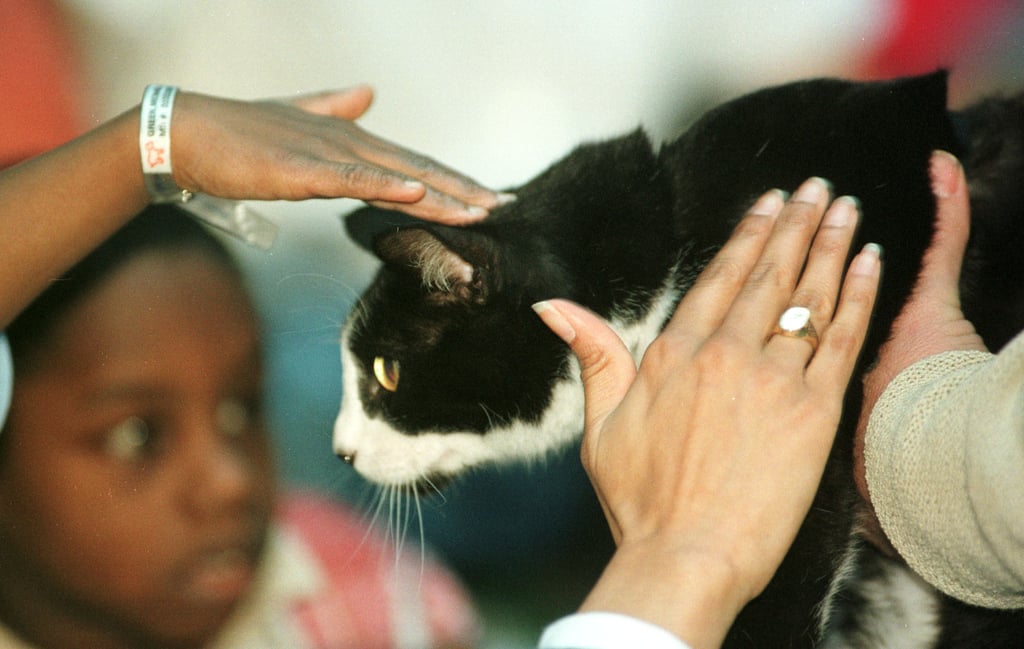 The book also shared how Socks came into the family – from the yard of Chelsea's piano teacher! Turns out the cat spotted the young girl (in 1991) and leapt into her arms! His love for all kids never stopped.
RIP, Socks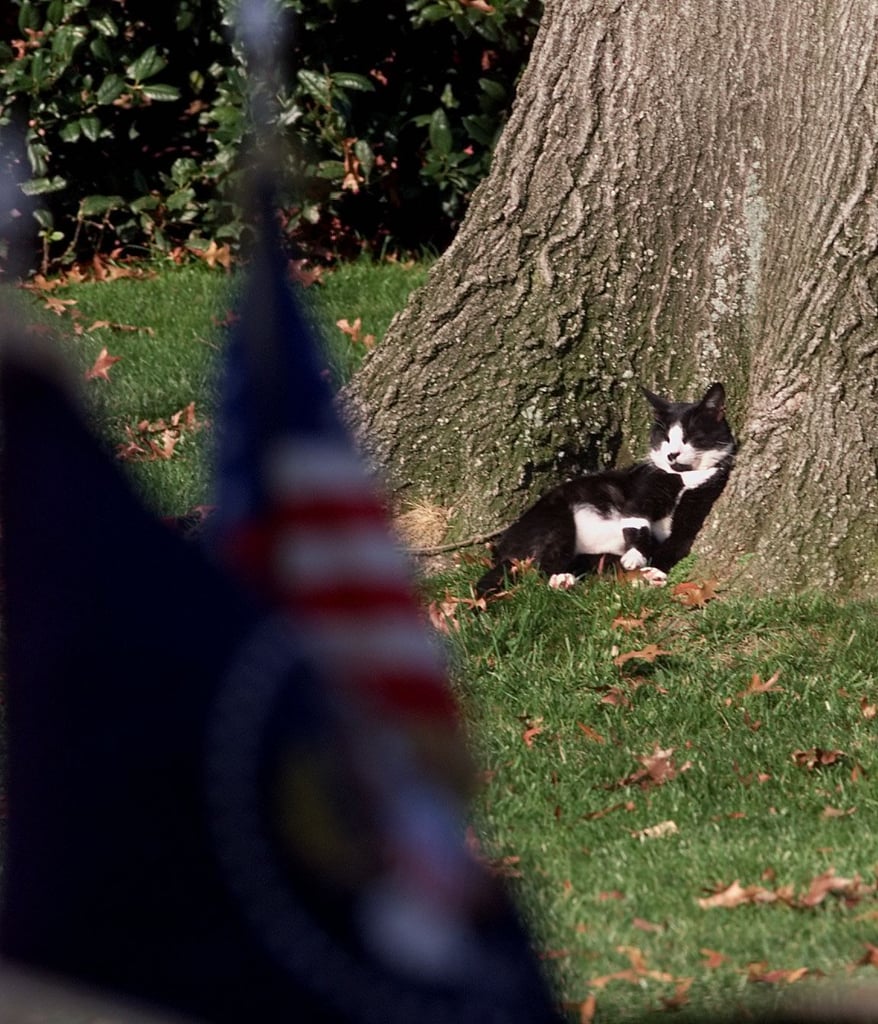 Although the cat lived with former presidential secretary Betty Currie for the last several years, the Clintons released the following statement [2]:
Socks brought much happiness to Chelsea and us over the years, and enjoyment to kids and cat lovers everywhere. We're grateful for those memories, and we especially want to thank our good friend, Betty Currie, for taking such loving care of Socks for so many years.
Rest in peace, kitty!