While you may not automatically associate animals with artwork, it's more common than you think! Offered as an enrichment activity at zoos and aquariums, painting can keep creatures mentally stimulated and physically active. From sea lions in China to piggies in the US, see the different techniques with this crafty collection of animal artists.
As the Crow Paints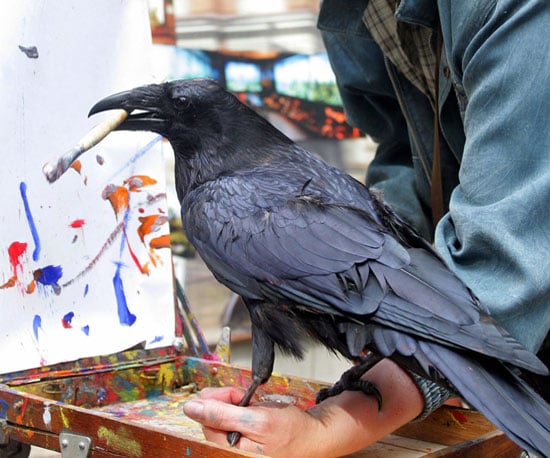 With a Jackson Pollock-inspired style, this crow flings paint onto a canvas for his artwork.
Nose Up to Art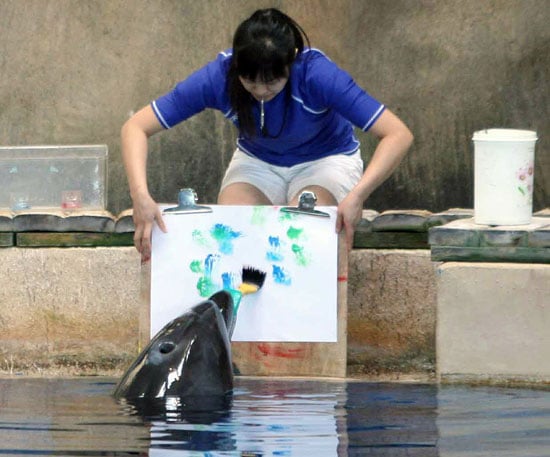 A clever dolphin pops out of the water for some watery brushstrokes.
Illustrated the Canvas (Plus)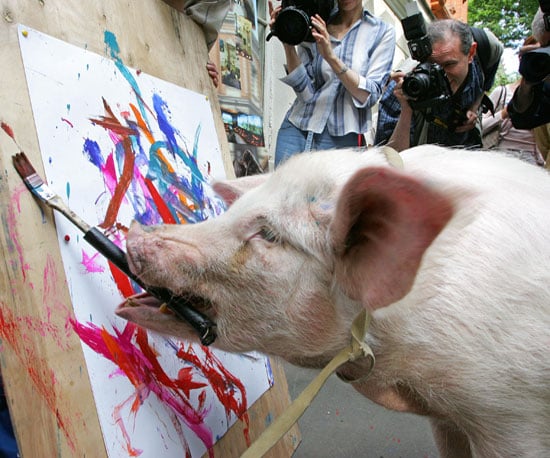 Art's a common zoo enrichment activity for this species — One little piggie works hard to stay within the lines . . . or on the paper, I'd say.
Immeasurable Focus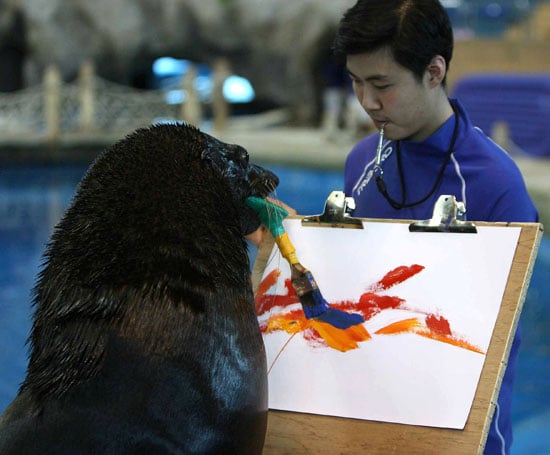 This cool sea lion loves warm colors for his work. Sunset, perhaps?
Slow and Steady Makes the Painting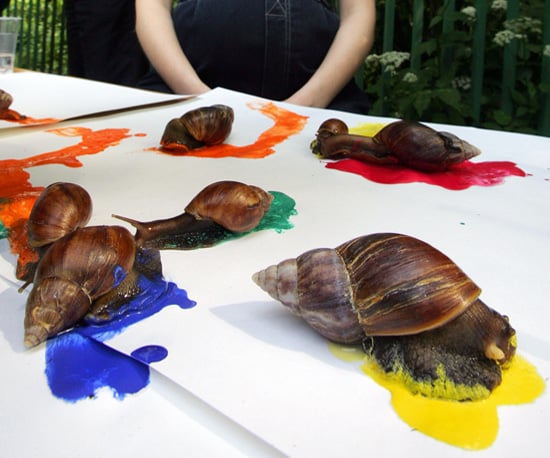 These snails sludge around in paint . . . instead of mud. But then play in water to get all the goop off.
Priciest Animal Art Ever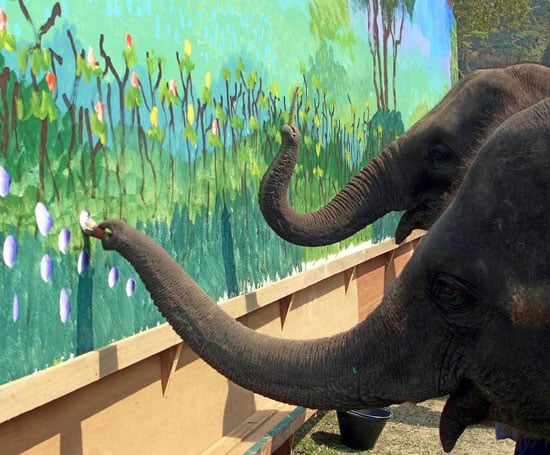 This Thai tag team of elephants painted the most expensive animal piece ever — it sold for $39,000 back in 2005 [1] — and earned a spot in the Guinness Book of World Records!
Your Two Artists in Residence . . .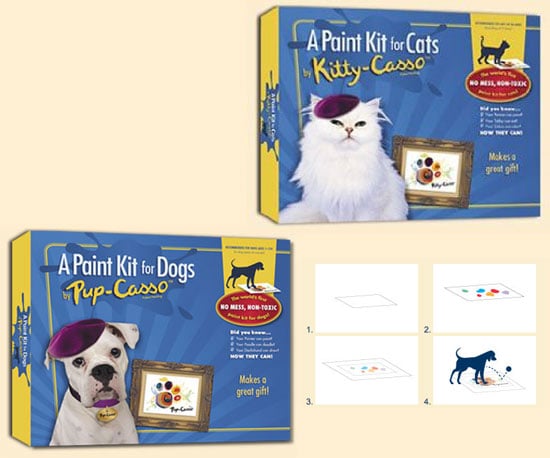 Your dogs and cats can test their paws at their own masterpieces with Kitty-Casso and Pup-Casso paint kits ($20 each) [2]! Don't worry all the paint used by the animals is nontoxic or vegetable-based and they are protectors to help you keep the colored stuff off your carpet.