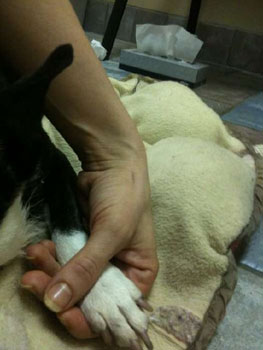 I'm saddened to announce the passing of a smooshy named Bug McGowan. Bug's mommy caught my eye when she
talked about all her great rescue work with Boston Terriers
, and now Bug has joined Fester in puppy heaven.
Rose McGowan just tweeted this photo and statement:
My beloved lil' girl Boston terrier, Bug McGowan, died yesterday. I am shattered. Don't know life without her.
Such a heartbreaking time, but it's nice to see that she was with her babe Bug 'til the end. RIP, cute pooch!
Source: Twitter User rosemcgowan