Say Happy New Year With Homemade Holiday Noshers!
Like us on Facebook
North woke up ready to ring in 2009 (OK, maybe he's this excited every morning), but I'm in the mood to bake something yummy like I did last year. Lucy Postins, founder of The Honest Kitchen, shared her own homemade Holiday Noshers recipe with me a while back, and I'm thinking that's what I should bake up for my pooch today. If you want to join me in treating a pal to these fruity treats, get the recipe and
.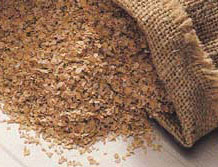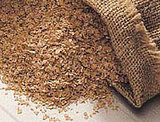 Ingredients
½ cup Unsweetened Applesauce
1 Egg
½ cup Almond Butter
1 tsp Vanilla essence (optional)
1 ¼ Cups warm water
½ cup Thrive
1 cup Instant Oats
¼ cup Dried Blueberries
Directions
These gourmet fruity, chewy treats make a great gift for your pup's friends, too!
Preheat oven to 350 degrees.
In a large mixing bowl, combine applesauce, egg, almond butter, vanilla, and water
In a second bowl, combine oats, Thrive and blueberries.
Add dry ingredients to wet and mix well.
Turn dough onto a floured surface, knead until thoroughly mixed together
Roll out dough into ¼ inch thick and cut out shapes
Place on a greased baking sheet and bake 45 minutes.
Cool on a rack before serving.
Store in a sealed container.
Makes 30 chewy treats
Information
Category

Pet Treats, Dog Food