ADVERTISEMENT ( more slides)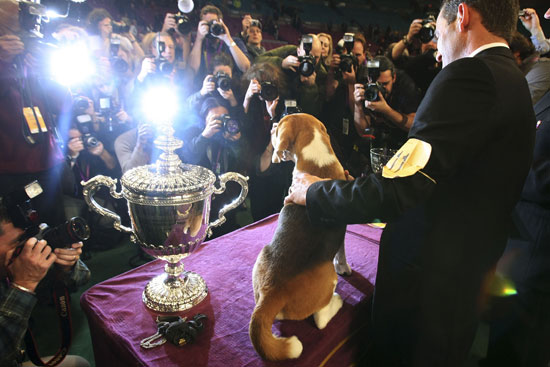 1
Super Cute Gallery: Big Beagle Being the Big Winner at Westminster!
It sure is hard being a star! After making the morning talk show rounds, anyone who missed this cutie-pie winner
last night
will surely remember his name for time to come. The ever-spunky Uno got a standing ovation (!) at the Garden . . . and responded by jumping up and baying right back! I only wish I could have found a picture of the little (big) Beagle attempting to chew on the microphones shoved in the face of his posse. Awww! Can't get enough? Check him out close up — posing inside his Westminster Cup — when you .
Source
and
Source