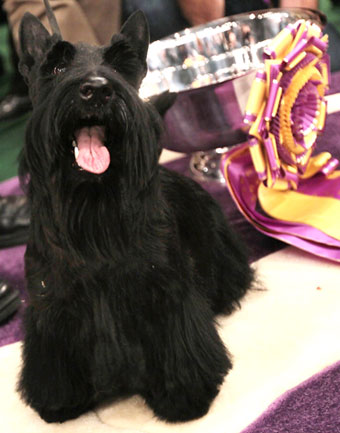 History was once again made at MSG! Not only was this Scottish Terrier capturing her 112th career Best in Show last night, but she also became the first Triple Crown winner of dog shows after nabbing the number one spot at the
National Dog Show
, the
AKC/Eukanuba National Championship
, and now Westminster.
Owned by Amelia Musser of Mackinac Island, MI, she redeemed two previous green carpet flubs — the noisy crowd at the Garden spooked her in 2008 and the famous potty break in 2009 — and now Roundtown Mercedes of Maryscot (aka Sadie) is the 2010 champ!



There's much more to see here, folks, so
.