Though I've never lived in a home with a pet door, each time I think of a traditional flap, I recall that scene in Home Alone when the burglars try to enter that way. Eeks! Well, technology has come a long way since then, like with that Pet Doorway triggered by a special collar sensor and now this product takes it one step further. While (conceivably) a villain could snatch the special Pet Doorway collar and let an unwanted creature inside, SureFlap double-checks your pet's existing microchip before letting him in, no collars necessary.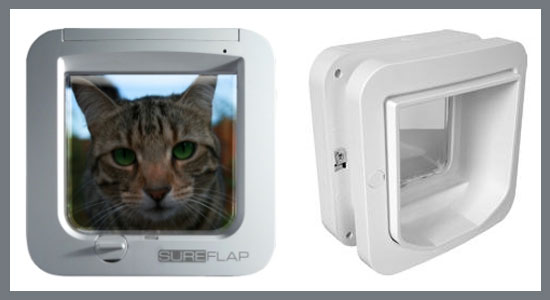 The Canadian-made product is said to read all 9 or 15 digit microchips, and all 10 digit ones that don't start in 000, 010, or 020 and can store up to 32 IDs (for those really,
really
big furry families). At
under $200
, it's more than installing a basic door but a fraction of the Pet Doorway cost. Would you wanna set this up at home?