That's right! Not only is this pooch on a surfboard, he's actually part of the biggest surfing competition for dogs that happened over the weekend. Learn all about this event – and see more adoro pictures – in this slideshow.
Welcome to the Surf Dog Competition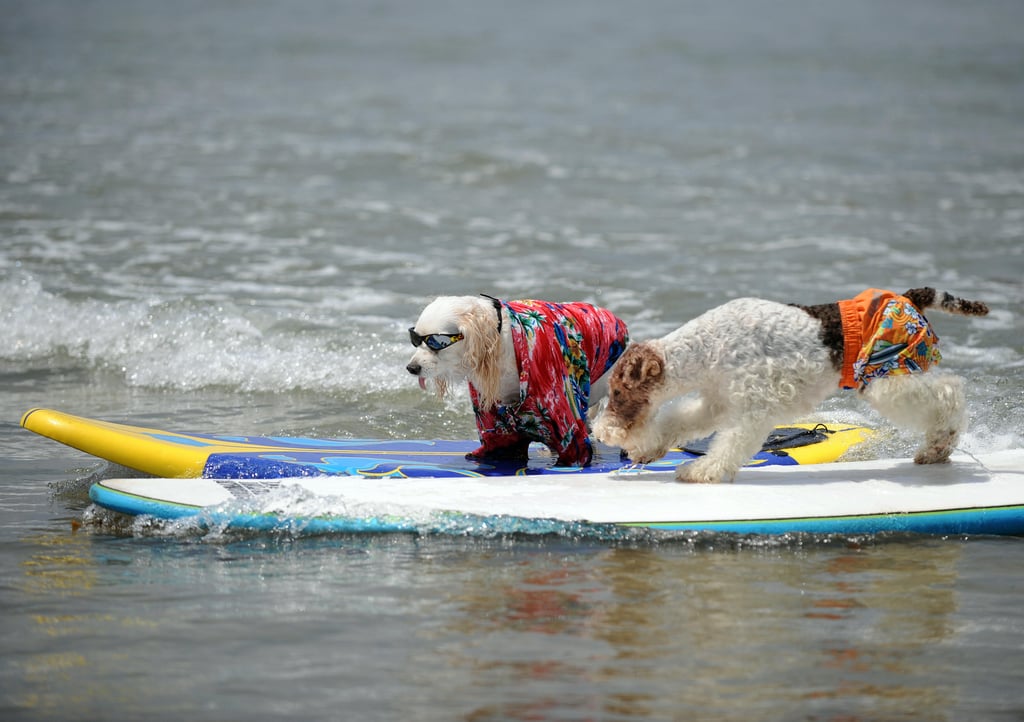 The third annual Loews Coronado Bay Resort Surf Dog Competition took place on Saturday in Imperial Beach, south of San Diego, Calif.
Hang 20, Lil Guy!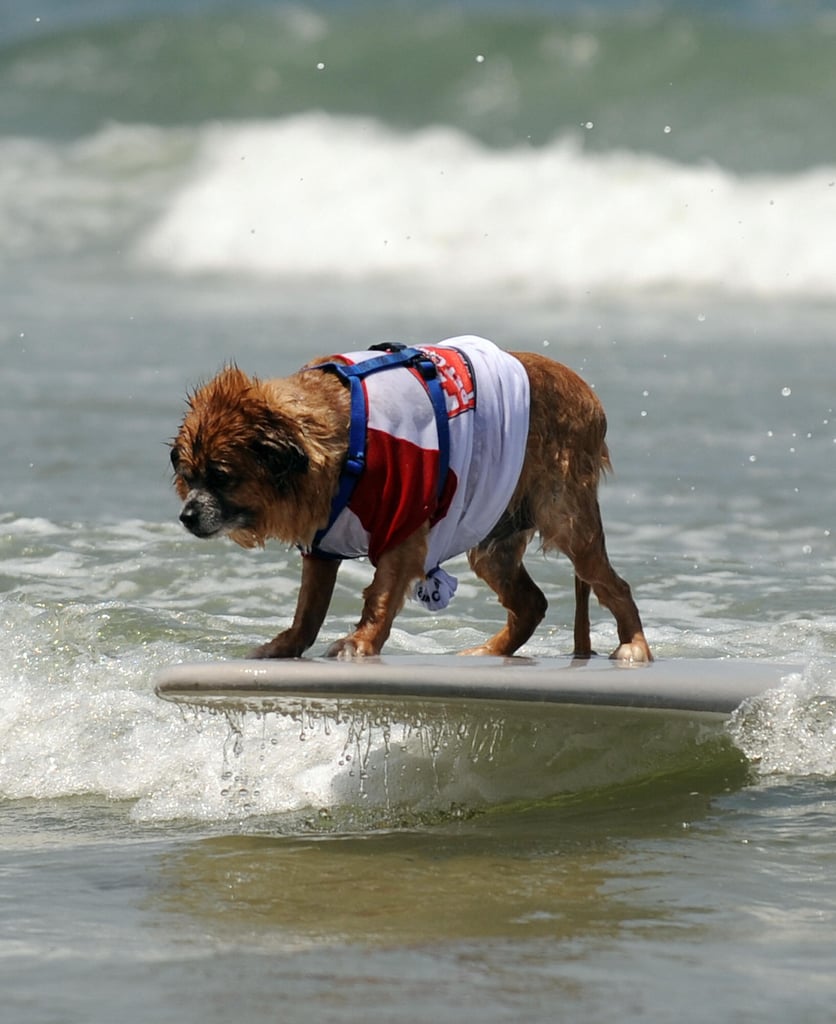 Over 60 pooches, large and small, came out to show their stuff in the waves and prove that four legs and a lower center of gravity may be better for surfing after all!
Whoa, That Was a Big One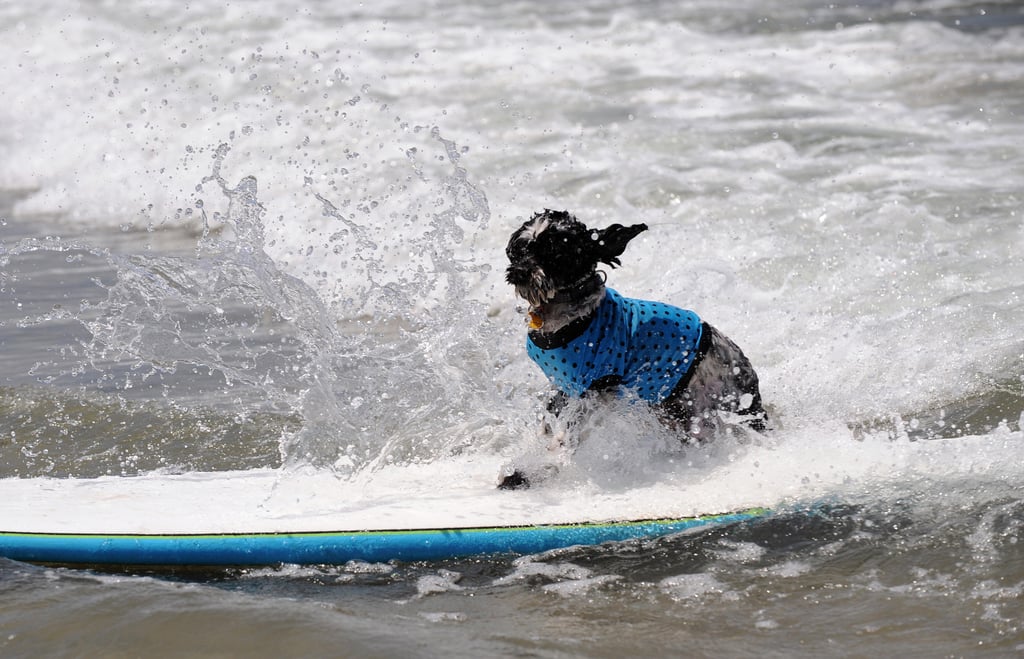 Splash! Dogs from all over pranced in the sand before hitting the water, wearing everything from swim trunks and Hawaiian leis to sunglasses, life vests, and specially-designed puppy wet suits.
Surf Dogs Rule... Show Dogs Drool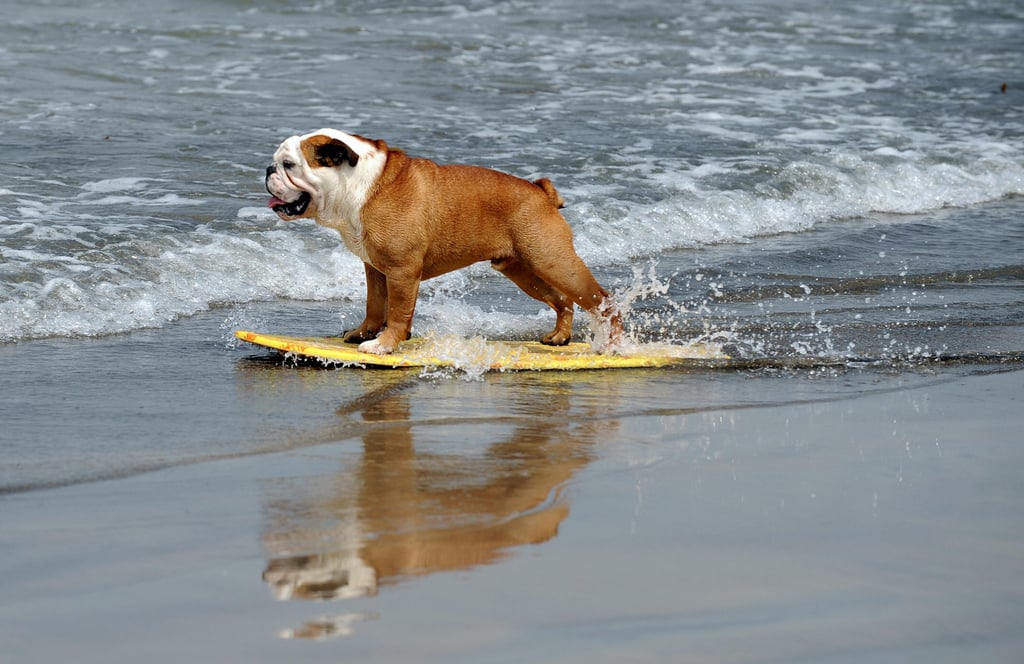 About 2,000 fans came out to watch the event and meet the athletes themselves. In fact, there were even vendors selling shirts with this slogan at the beach. Ha!
Watch Out for the Longboard, Short Dog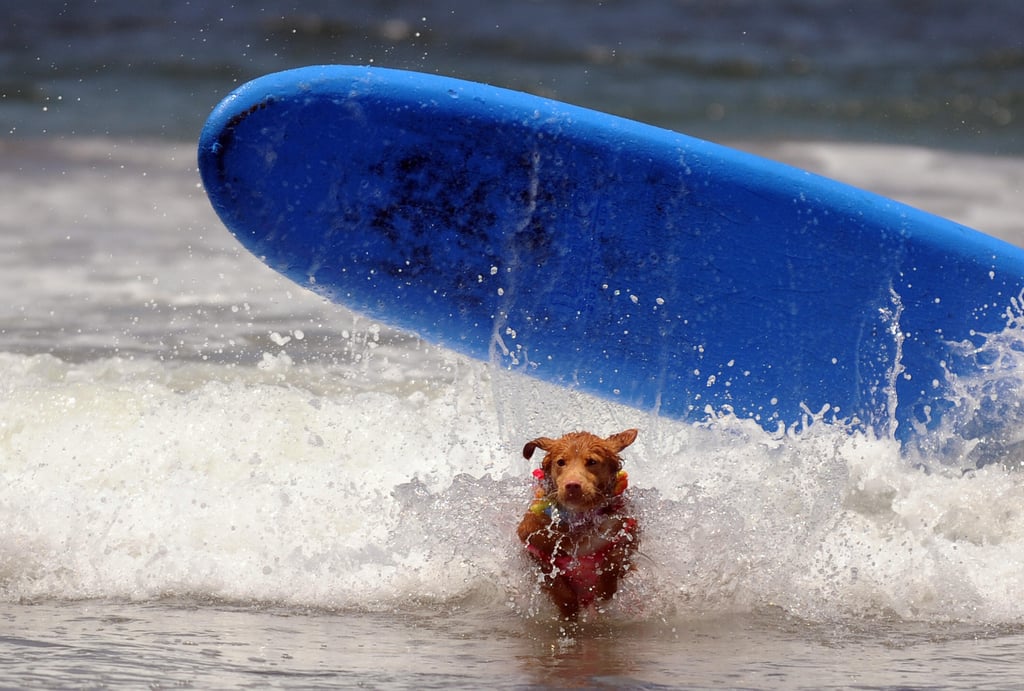 Some dogs warmed up before the competition with surf lessons from the Coronado Surf Academy, while others were already regulars at the area's dog-friendly beaches.
Slow and Steady Smooshies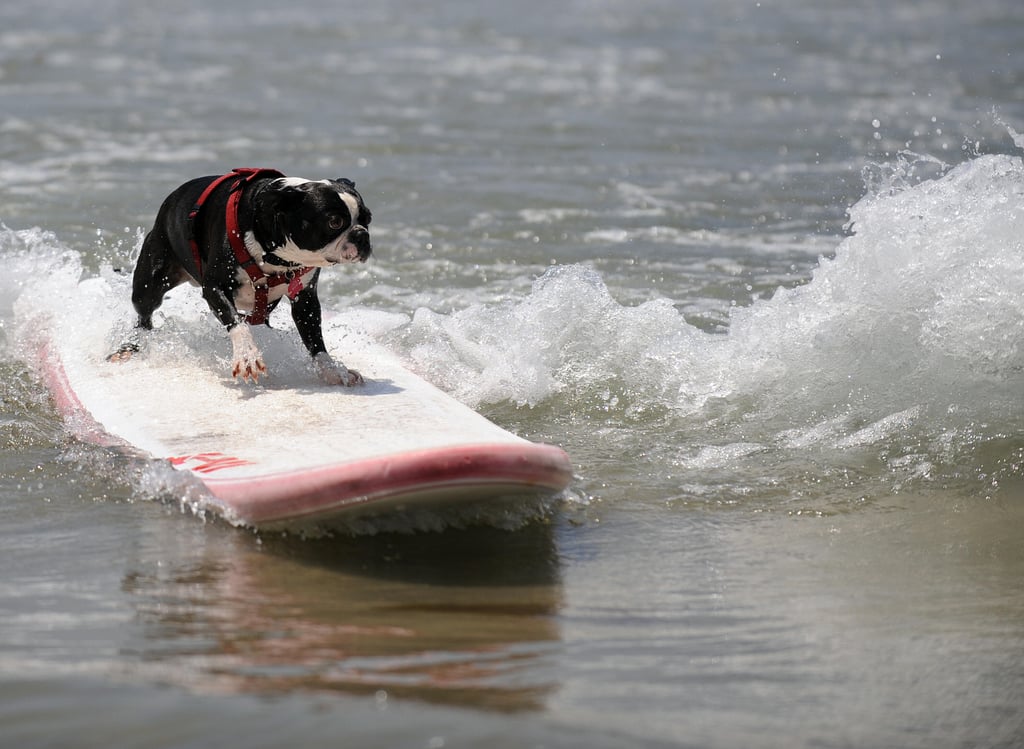 Don't let North see this photo – he'd think it was his long lost brother . . . but that one came with sea legs!
...And the Party's Over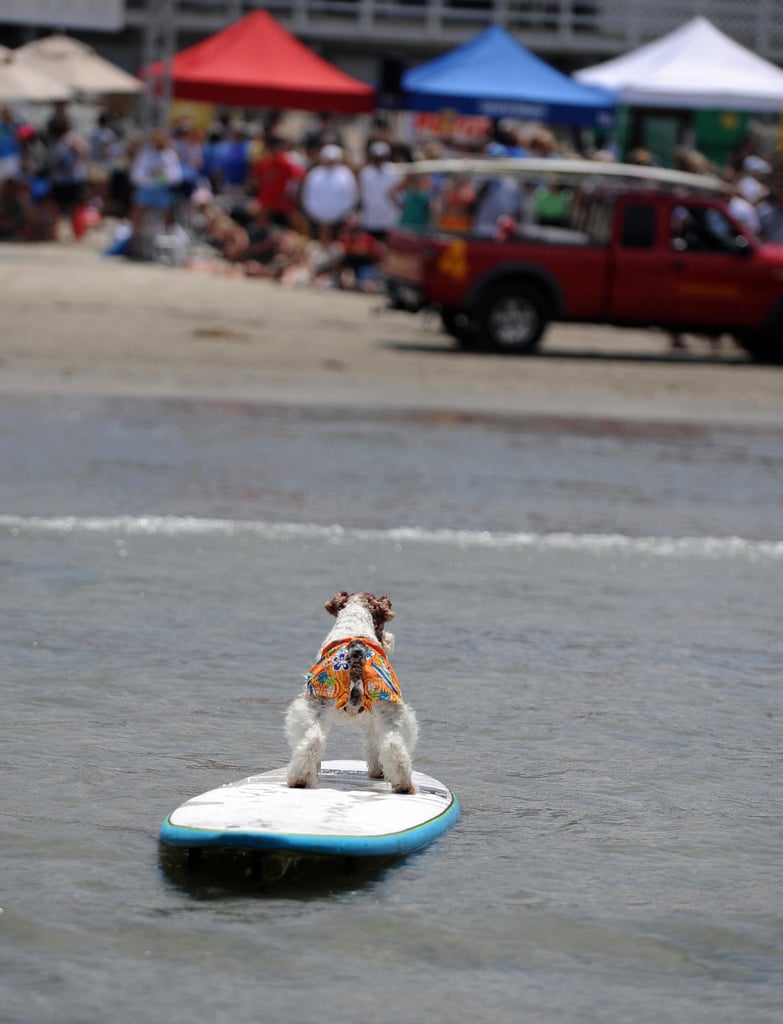 When the show was over, lucky pups in categories of small surf dogs division (40 pounds and under), a large-dog competition, and even a tandem contest with a two-legged surfing partner won fabulous prizes including a vacation at the pet-friendly Loews Coronado Bay Resort.