Award-winning makeup artist and beauty expert Sonia Kashuk believes that makeup and makeup application can be easy for every woman. Her high-performing, face-flattering products and professional-quality tools make it effortless. Celebrating 10 years, Sonia Kashuk for Target simplifies beauty at remarkably affordable prices. Shop Sonia Kashuk [1]!
Sonia Kashuk® Blending Sponge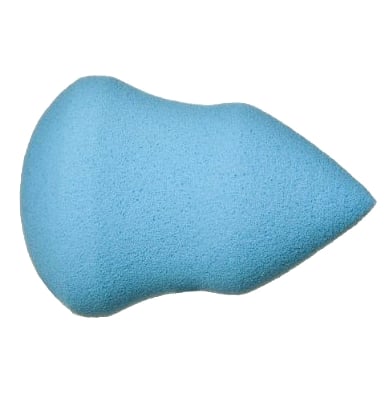 You'll be delighted by how much this simple blending sponge can do. Use it to apply, blend, and smudge your makeup for an even tone and smooth coverage. It's ideal for all skin types. Buy now [2]!
Sonia Kashuk® Brush Kit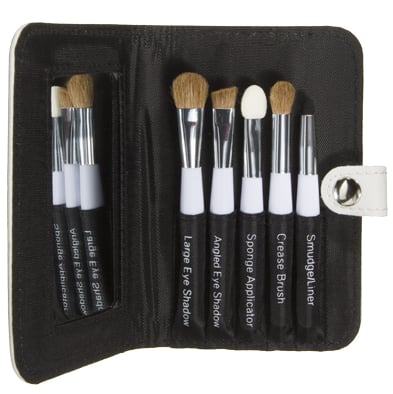 For gorgeous eyes, look no further than Sonia Kashuk. Her six-piece, professional quality brush kit features all the essentials — including an angled eye shadow brush, a foam applicator brush, a large eye shadow brush, a medium eye shadow brush, and a smudge brush — all in a convenient, mirrored case. Buy now [3]!
Sonia Kashuk® Synthetic Flat Blusher
Contour, blend, and blush. It doesn't get any easier — this brush is ideal for perfecting your look. Use it with your favorite blush and prepare to be wowed by the results. Buy now [4]!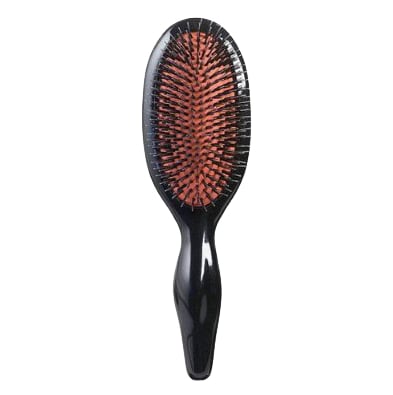 Keep your hair healthy, shiny, and beautiful with the hairbrush that has it all. From Kashuk Tools®, this brush is designed with a supple, formed-base pad, densely packed with bristles, and has a contoured handle for a comfortable hold. Perfectly sized to take anywhere. Buy now [5]!
Sonia Kashuk® Hidden Agenda Concealer Set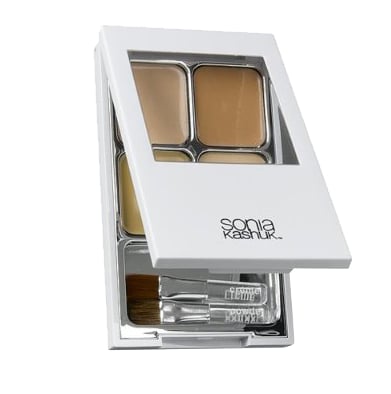 "Best of Beauty" award winner from Allure magazine, this concealer palette works with most skin tones. Use your fingertips, a sponge, or brush to apply. The kit includes two shades of concealer, a neutralizer, translucent power and two applicators — all in a sleek case with a mirror. Buy now [6]!
Sonia Kashuk® Let's Face it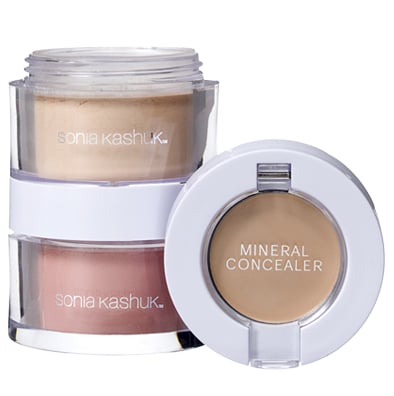 A flawless look begins with this sensational, three-piece set. The concealer, loose powder, and blush beautifully conceal, cover, and finish with a gorgeous glow. Available in various colors to match your skin tone. Buy now [7]!
Sonia Kashuk® How to Look Organically Natural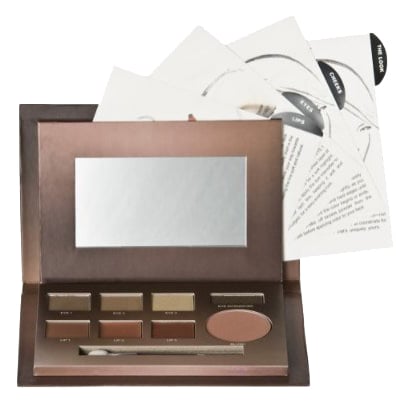 Get a flawless, organic look with a natural palette. Beautiful on most skin types, this set has all the tools you need to look perfectly polished, including three eye shadows, three lip glosses, blush, an applicator, a mirror, and step-by-step instructions for easy application. Buy now [8]!
Sonia Kashuk® Perfectly Neutral Eye Palette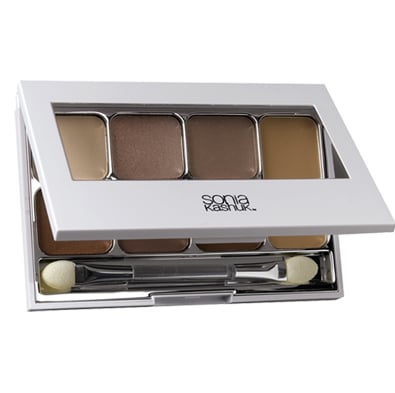 Make your eyes look fresh and fabulous with a natural look. This versatile palette features neutral hues designed to flatter most skin types. Palette includes four eye shadows and two applicators. Buy now [9]!
Sonia Kashuk® Small Eye Shadow Brush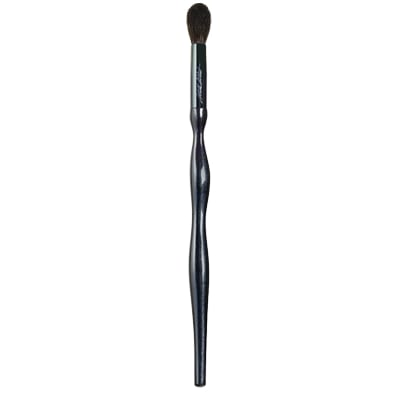 Get big results with this small brush. The design features soft, premium sable bristles and a contoured handle for a comfortable hold. Dust shadow lightly and evenly for a natural look, or pack on color for a more dramatic look. Buy now [10]!
Sonia Kashuk® How to Create a Smokey Eye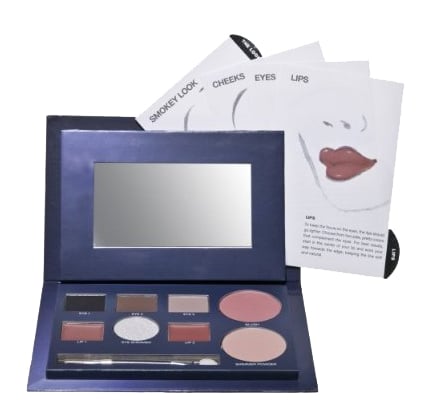 Love the look of the smokey eye but not sure how to do it? This everything-you-need kit includes three eye shadows, shimmer powder, blush, two lip glosses, an applicator, and a mirror. Buy now [11]!