Three Baby Tigers Are Better Than One!
Spring has sprung, and frankly I haven't seen quite enough baby animals yet this month. Yes, yes there was Pemba and of course the adoro Hasani but the season's almost here and I'm still seeking a pint sized dose of cute.

Well, I definitely got that with these three lil ones. Born to mom Bella on March 2 in the land of baby animals (aka, Germany), the Siberian tiger babies made their big press debut in Leipzig last week. Also known as Amur tigers, check out a couple more cute pictures when you read more.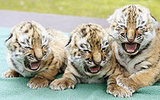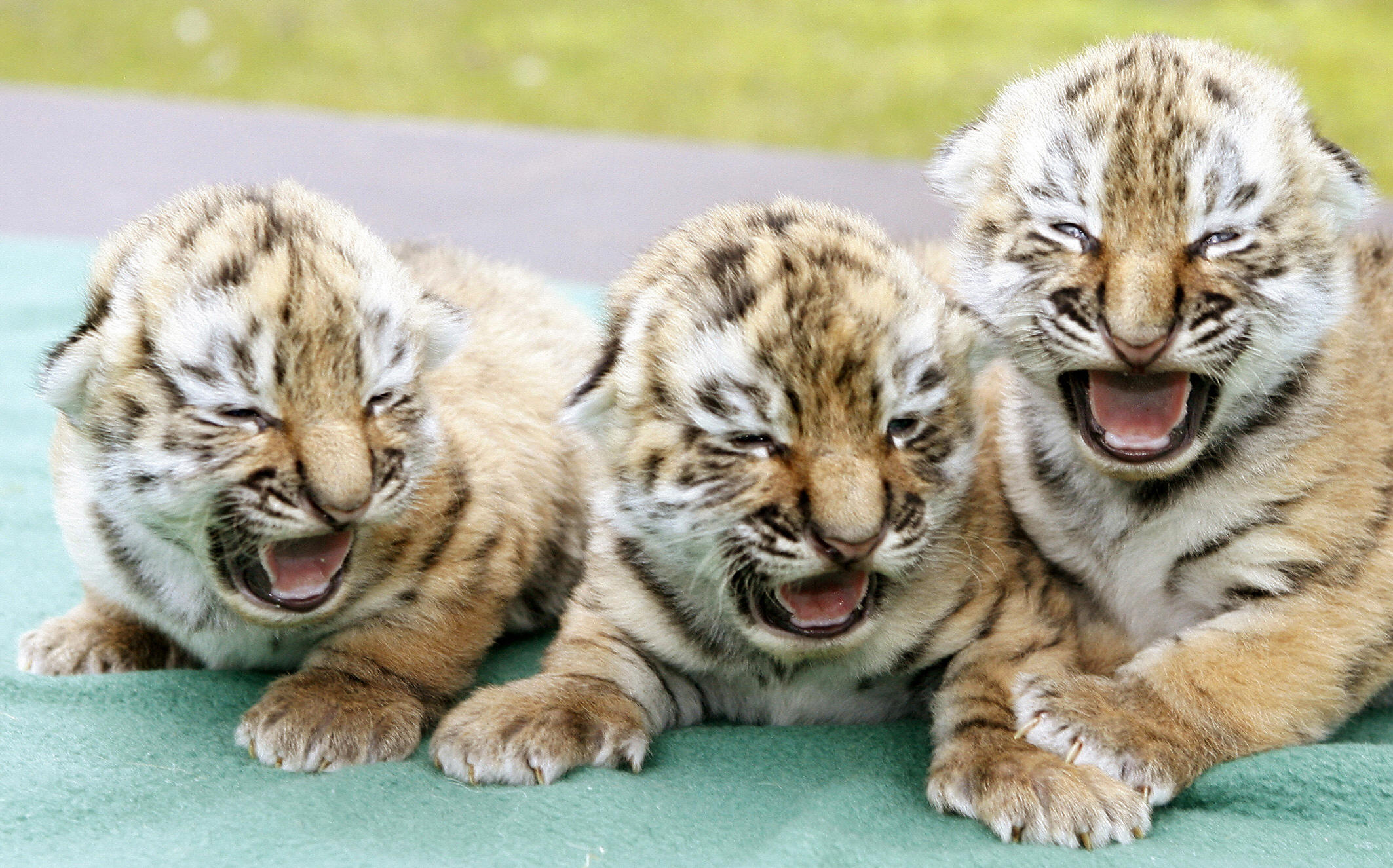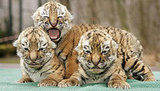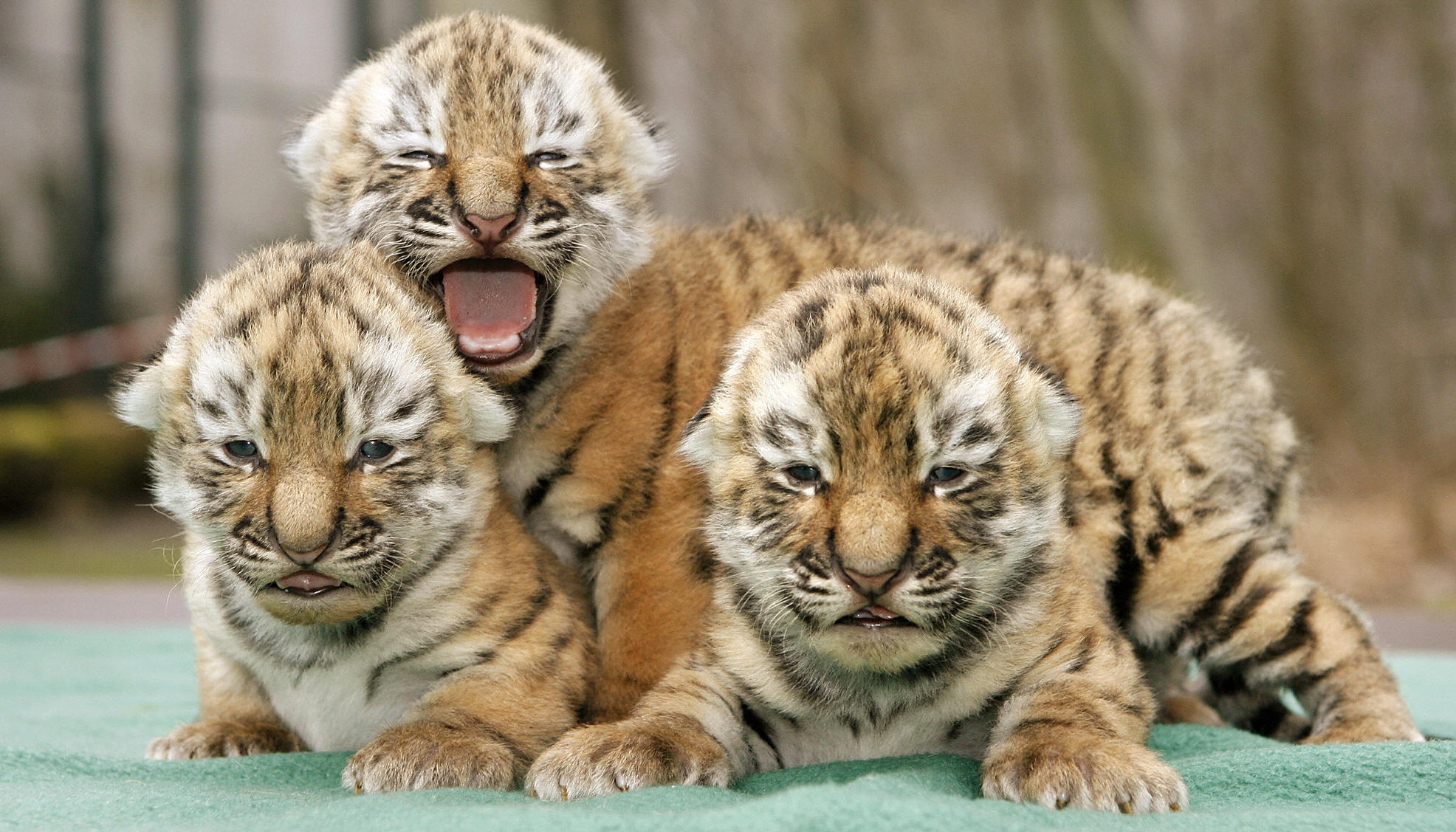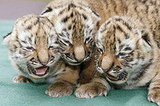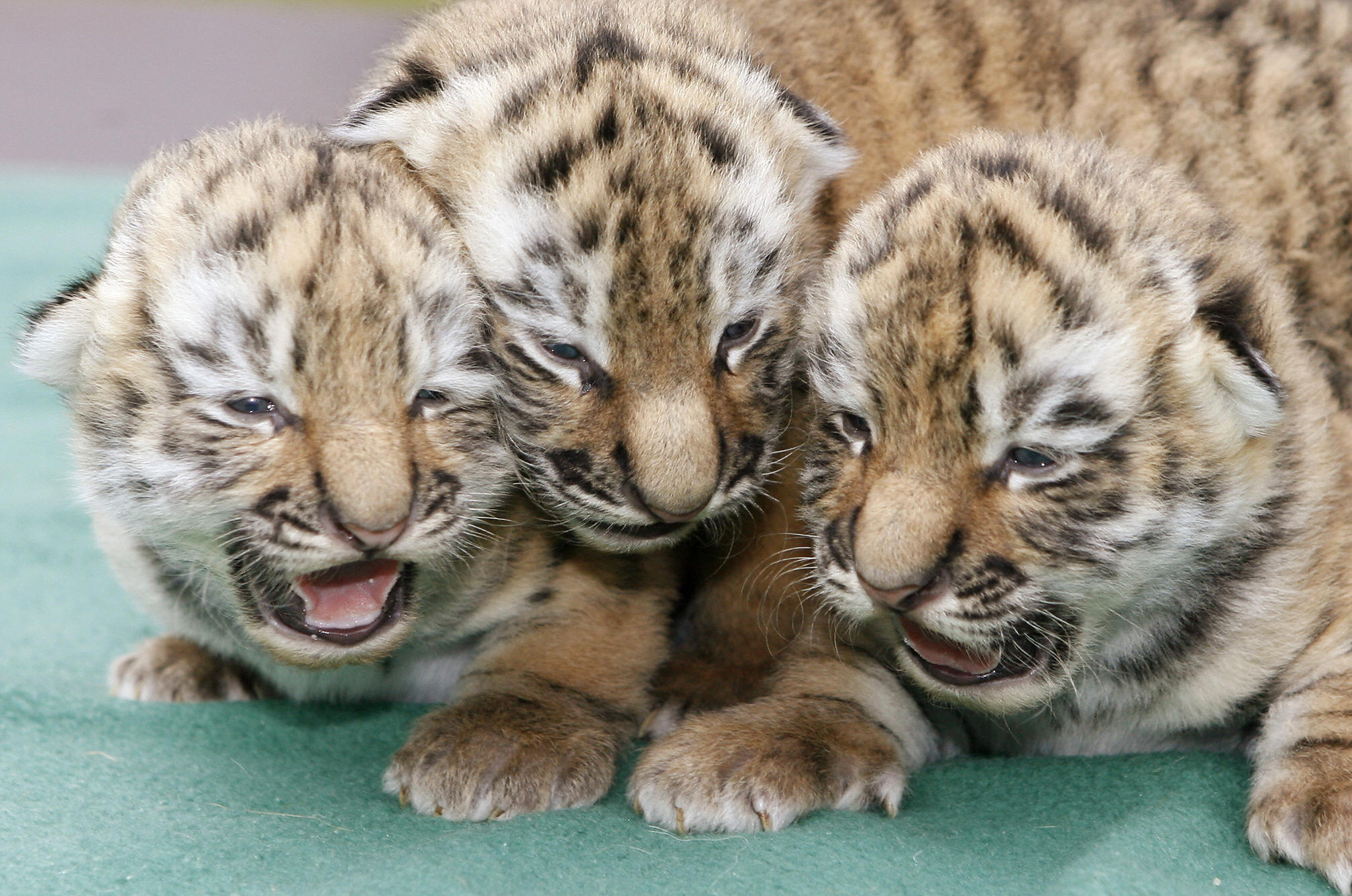 Now see how much you know about the species with a creatures features quiz!
Source