Someone was very lucky this holiday season, yay! Not only did North receive plenty o' pressies, I did, too. Since he's yet to master the task of handwriting (pencils = yum), I have to compose all the gift cards on our behalf. I wanted to find a little something special this year and these unique cards from Fire Hydrant Press are just what I need.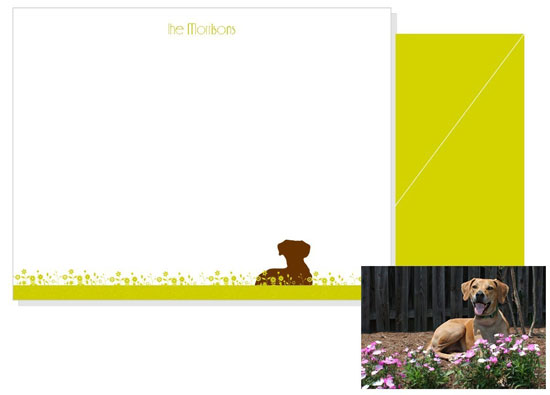 Not only are there a bunch of breed silhouettes, fonts, and colors, but if you'd like your
exact
pet's likeness, email in a picture and it'll design the image for you. The shop also sells calendars, prints, and gift tags, but my second favorite item is surely its doggie calling cards, perfect to pass out at the park for pup's next playdate!