Once upon a time (yet recently), in a land far, far away (Thailand), there lived a macaque [1] named Boonlua. Boonlua had a tough life and, although his story wasn't always a happy one, it ends well . . . in an adorably satisfying sense. Learn about the monkey and his newfound family when you start this slideshow.
A Wild Monkey Gets Saved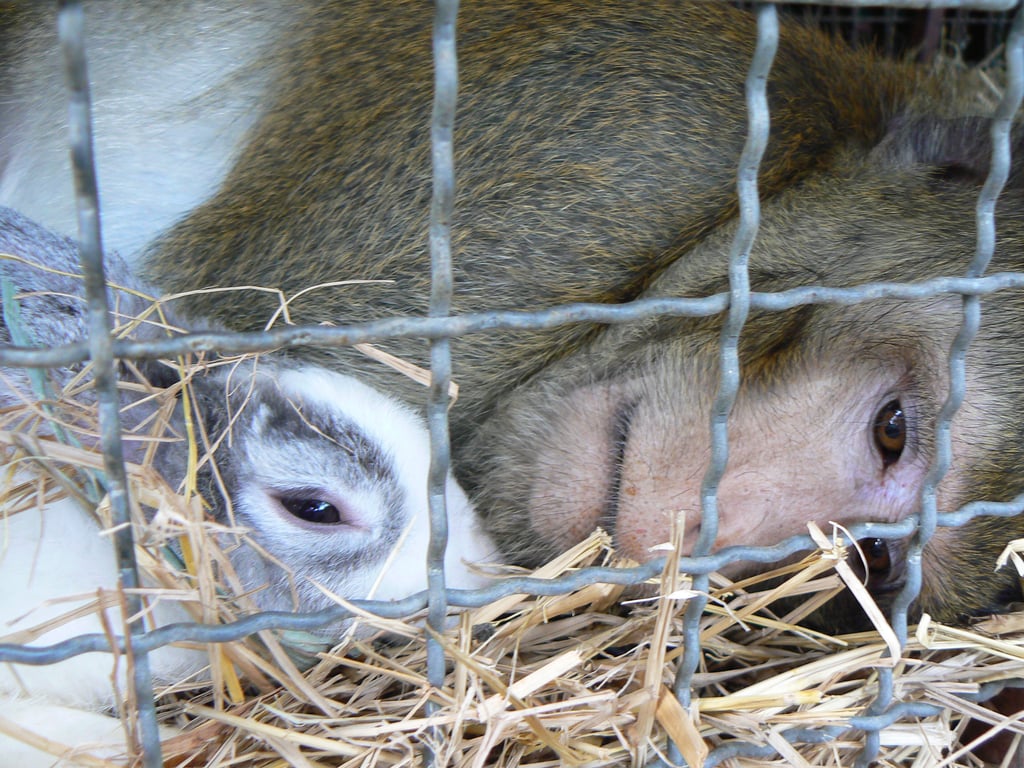 Four years ago, the then-wild macaque was attacked by wild dogs and lost both legs and one arm. He dragged himself to a nearby temple where he was discovered by monks who called for rescue workers and named him Boonlua.
Boonlua Meets Snowy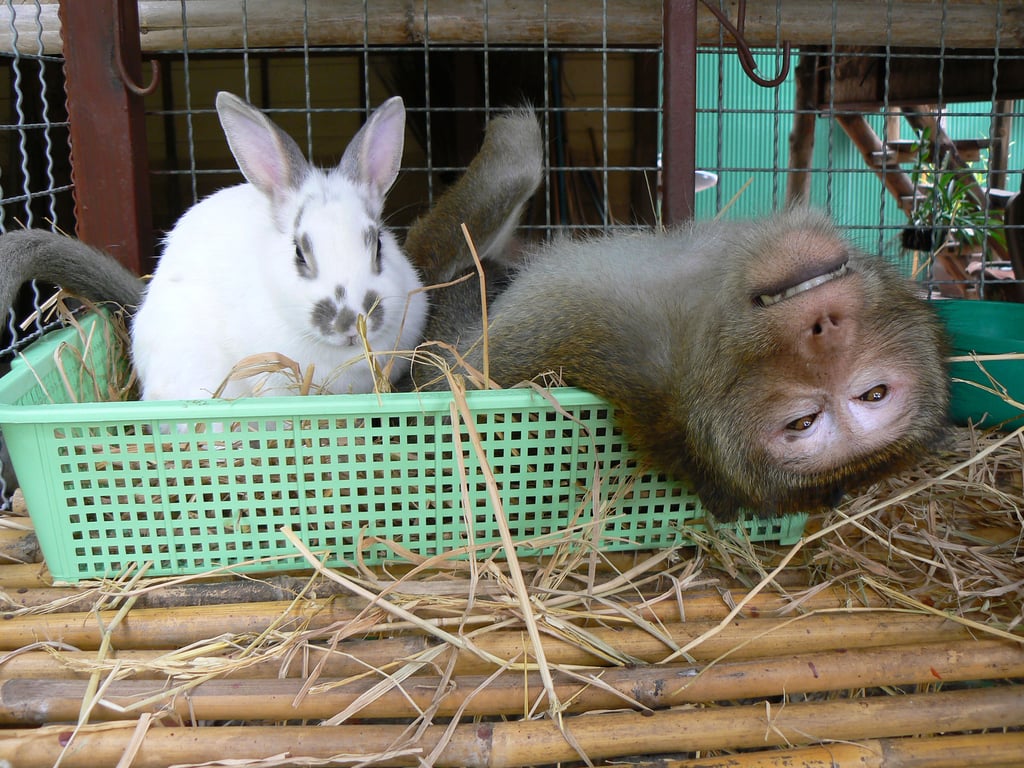 After he healed, he found a new home at Royal Elephant Kraal [2] in Thailand's Ayutthaya province, where keepers designed a special enclosure for the disabled monkey and partnered him up with a pet bunny named Snowy.
Snowy Meets Toby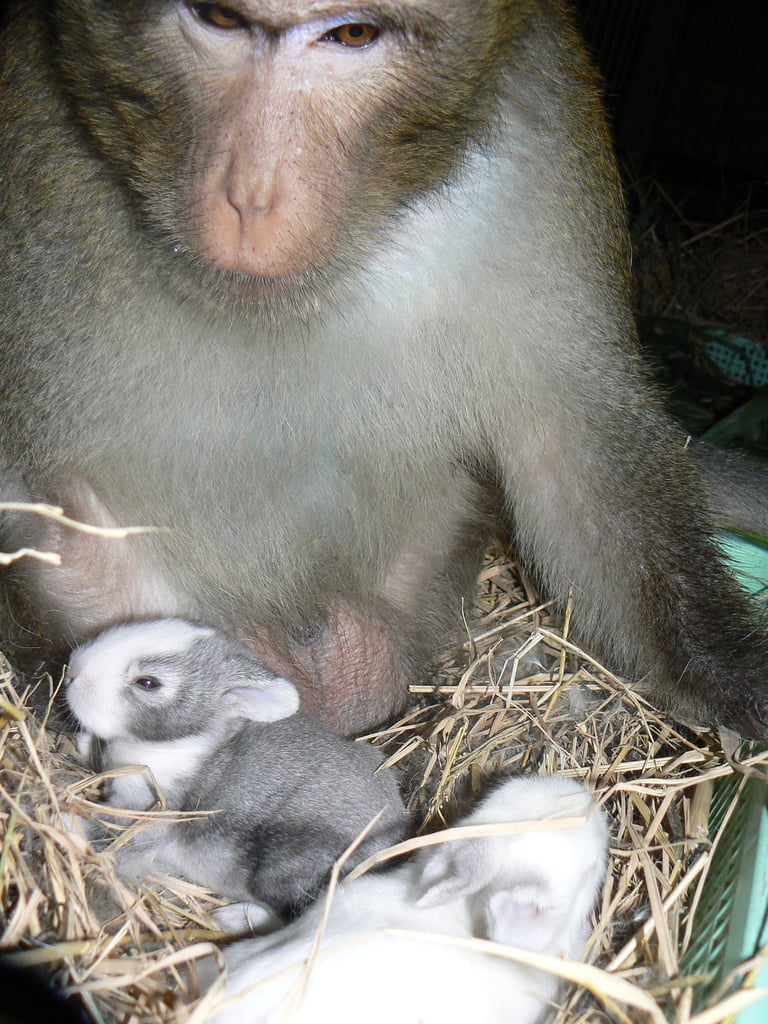 Boonlua and Snowy were great pals . . . 'til Toby (the rabbit) came along. Bunny love hit Snowy and Toby and . . .
Bunny Bundles of Joy!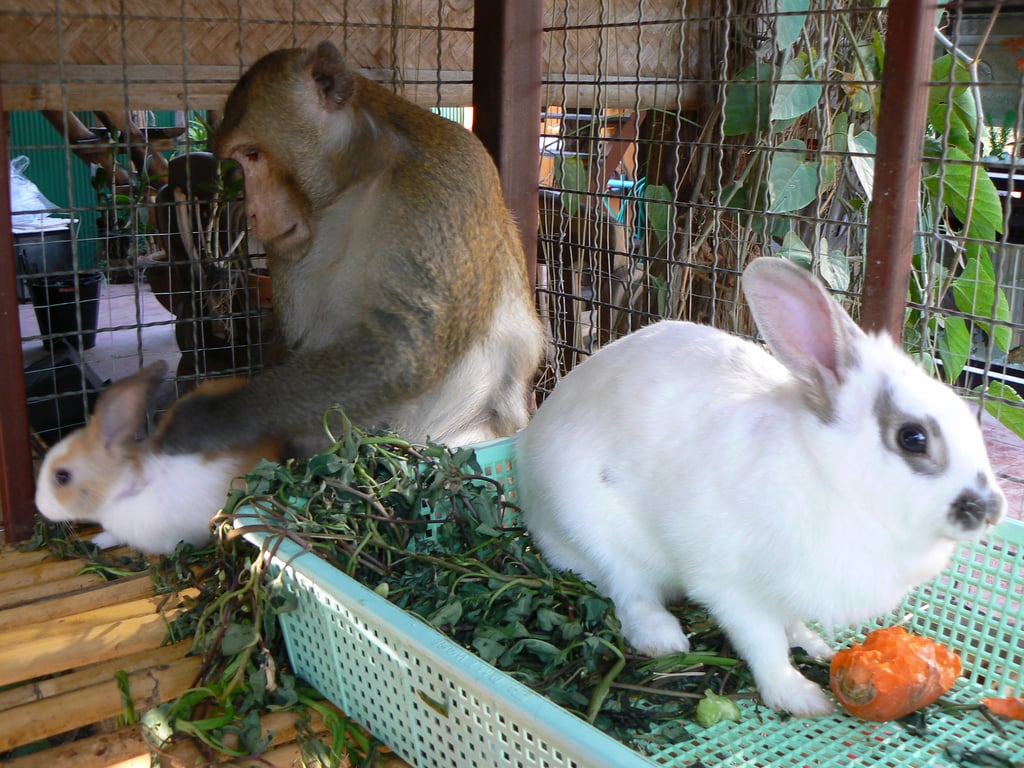 The rabbit twosome had babies! Boonlua adopted the couple's first litter as his own and helped care for and love the baby bunnies.
Happily Ever After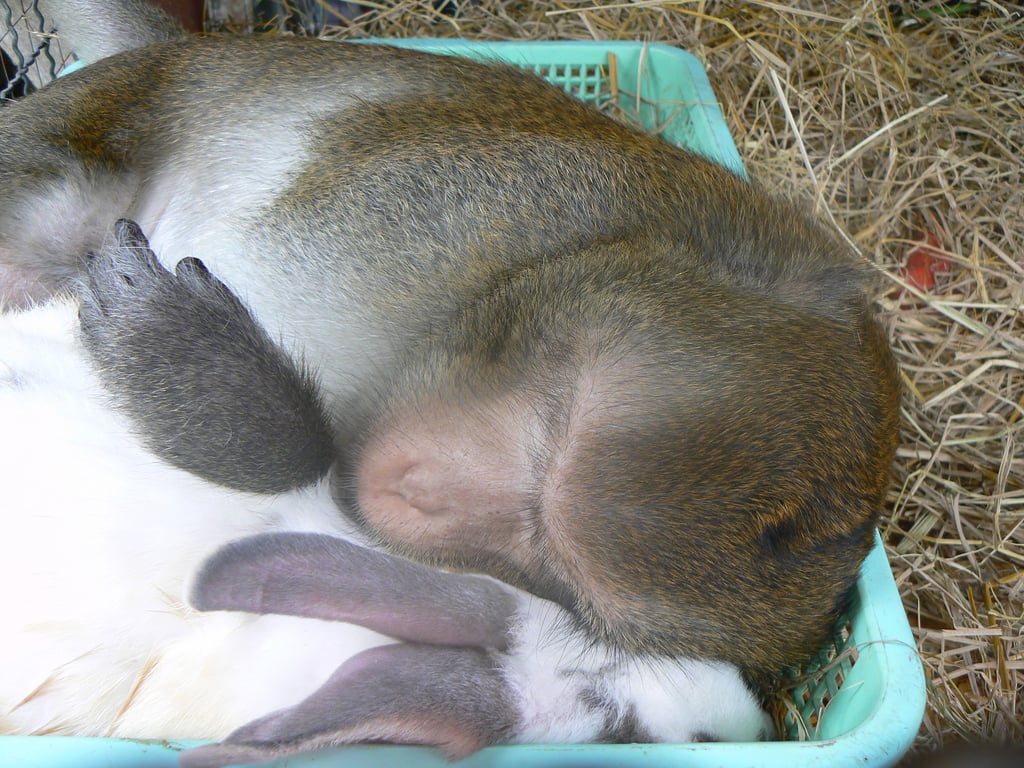 And they all lived happily ever after. The end.