Remember, no chocolates [1] or flower bouquets [2] for furry friends, but what about a Valentine of the squeaky or feathered variety? I'll be sharing lil love gifts for inspiration, but before I do, I'm curious how many of you can't walk past the pink and red in the pet store this time of year?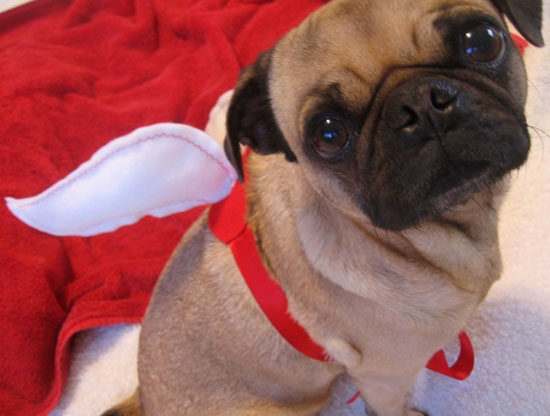 P.S. If you're interested in cupid's wings, find them on
Etsy
[3] — cute Pug not included.