A Bearcat is more than just a sports mascot [1], it's a real animal! Peek at these babes born in Berlin and learn a bit more about them in the process.
Meet Morotai and Patani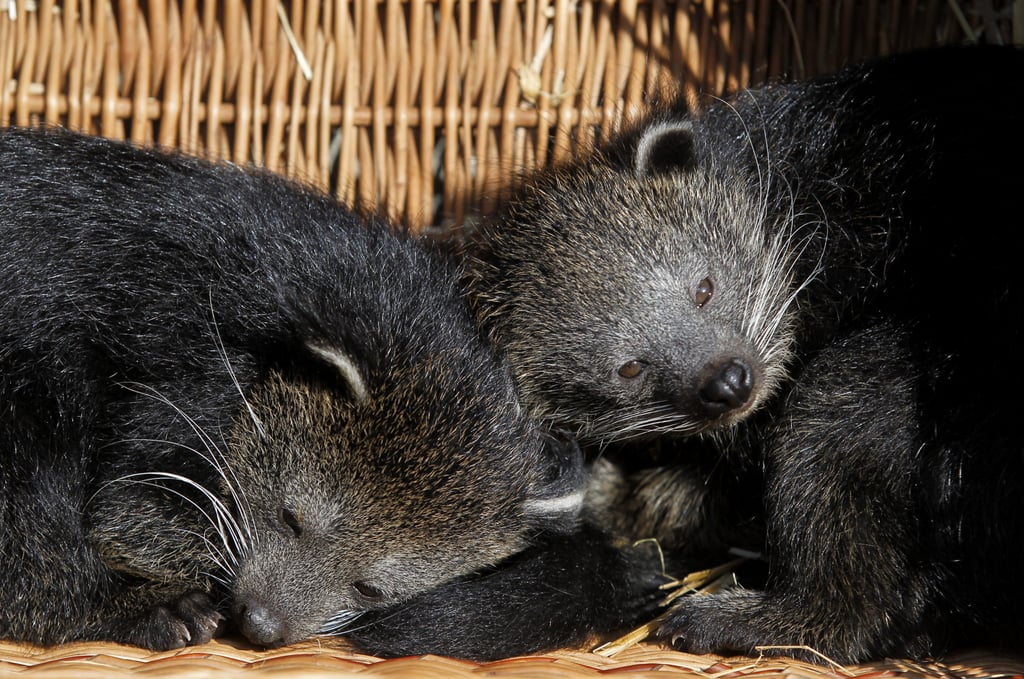 While I don't know which is which, they're both pretty adorable. Also known as Binturong [2], the Bearcat is native to the rainforest areas of Southeast Asia but isn't a bear at all and is closer related to cat-like civets [3] and genets [4]. In fact, the local language that offered its name is extinct so your guess is as good as mine as to what the name truly means.
Nap Time
When fully grown, these lil ones will weigh between 20 – 30 pounds so much bigger than most cats I've seen! While not sleeping, the nocturnal animals leap around using sharp claws and a powerful tail to cling on in search of food.
Eats, Shoots, and Leaves
Ha! In addition to dining on shoots and leaves, these animals enjoy eating eggs, fruits and small animals.