If you've never been to Iceland, there's a good chance you've never seen one of these Icelandic horses up close. After all, by law, no imported horses are allowed in and, once a horse leaves, it can never return. Lucky for us, BellaSugar took off for Iceland to check out an awesome spa and snapped these photos while she was there.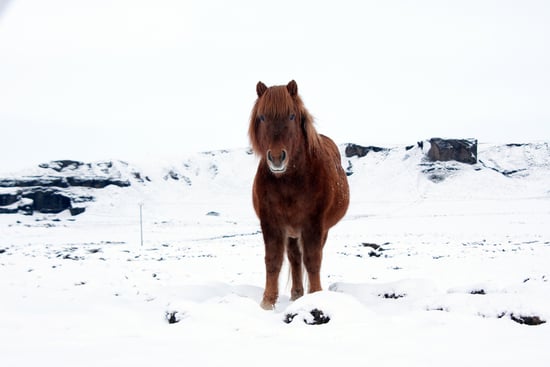 Ranging from 730 – 840 pounds and around 54 inches high, they have short legs, just like BellaSugar's beloved munchkin kitty, Milo! While we'd consider them pony-sized in the US, Icelandics are always called horses possibly because of the breed's spirited temperament and large personality . . . and the lack of a word in Icelandic for "pony." Let's just agree and call them cute.
See the rest of the pictures and
.