Hopefully after all my warnings, you know not to leave a pet in the parked car even for 10 minutes. But, although we know better, I still spot pups trapped with cracked windows (or worse!) with no way to know where the guilty owner is and when she's coming back. I recall one occasion where I was so troubled that I went in to a neighboring shop for paper and a pen to write a note for the window.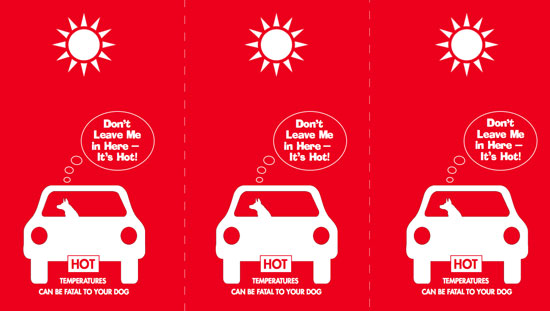 Now I'm armed with these
"Spread the Word" fliers
from the
United Animal Nations
. They can be printed in color or black and white, cut up, and kept on hand for future use. No more scrambling for paper — just slip one under a windshield to make the person think twice next time without getting confrontational in the process.