Where to Donate Pet Toys
Pet Peeves: What Can I Do With My Dog's Barely Used Toys?
Like us on Facebook
Q: I'm doing an apartment purge and trying to figure out what to do with my pup's unused or gently worn toys. Can I wash and donate them to a shelter? Help!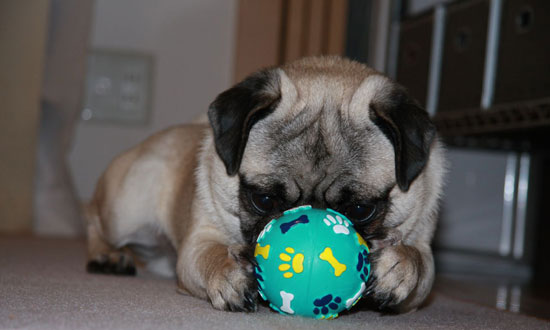 A: First off, it's so great that you're thinking of other animals in need! You'll have to check with your local shelter as some will accept pet toys and others will not. If you are planning to donate, don't give any heavily used, ripped, or otherwise ruined toys. (Remember, if your pup discarded it for a missing squeaker, chances are so will the next pup.) Review my tips on how to clean dog toys of all kinds, get them fresh, and you're good to go.Typically, I've seen more hard toys in shelters than plush — for an aforementioned destruction factor — so think Kongs and balls of all types to start.

If any of you have experience donating toys, please share what you offered up in the comments below, and don't forget to pose your own problems or questions in the Pet Peeves group when you're done!

Flickr User: MShades