I'm counting down to A Day Without Cats [1]! Since I plan on going 24 hours with zero kitty comments, I've gathered up 20 products I'd rather forget about. Some of them serve a purpose for a few felines, while others may be for the owner's entertainment alone — click through and let me know if you see anything splurge-worthy for your own cherished cats.
Double Decker KittyWalk Pet Stroller
Felines need fresh air, right? Well, you may earn some fresh scratches trying to wrestle cats into this stroller [2] for that walktime — owww, is it worth it?
Bamboo Cat Body Brush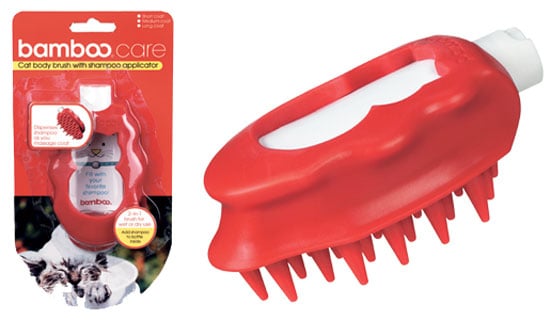 Would you fill this body brush [3] with shampoo and suds up . . . or leave the cleaning up to kitty herself?
Bath Sack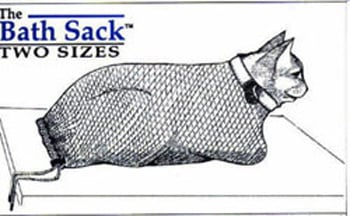 Or pick up this kitty torture device sack [4] to bathe a cat or brush her teeth while keeping those paws safely stashed away.
Freshen-Up Foam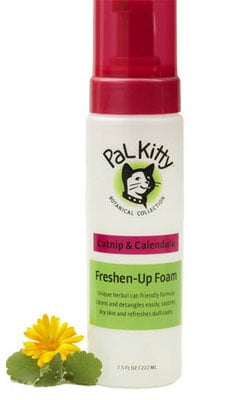 Is kitty really that stinky?! If so, foam her up. Don't rinse (and probably don't repeat either).
Crazy Cat Circle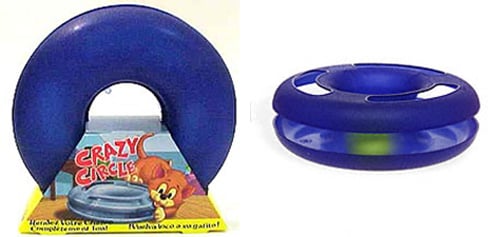 Bat, bat, bat but never reaching the ball, this toy [5] could drive a sane kitty . . . insane.
Catsifer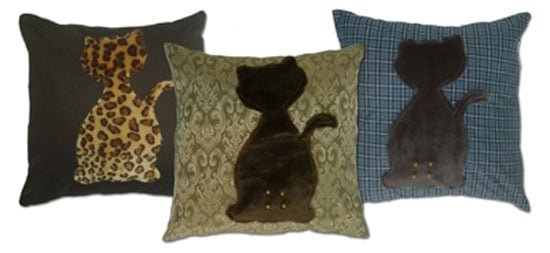 These pillows give your kitty something safe to suck on — fake nipples on a pillow [6]. Nope, that's not weird at all.
Hats You Bought At Target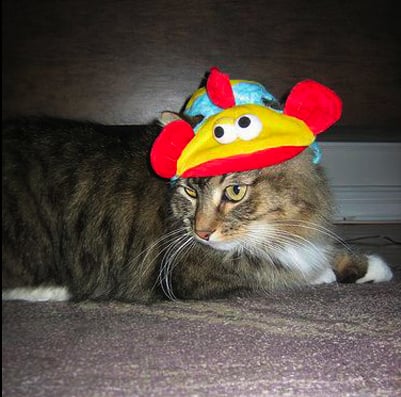 The crazy kitty headpieces sold at Target even have their own Flickr group (Cats in Hats You Bought At Target [7]) — would I spot your feline [8] posing prettily inside?
Scratchable Furniture From Cat Livin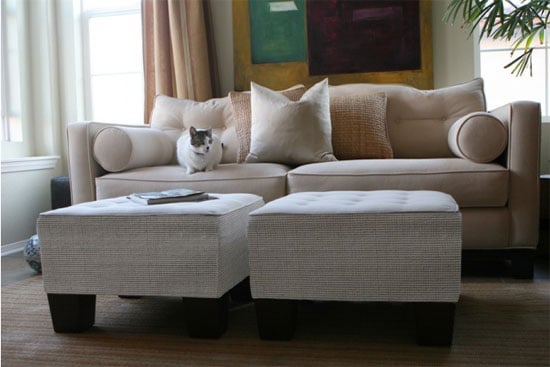 If you want to encourage your feline to dig her claws right in whenever and wherever [9], invest in furniture items made right out of high-quality sisal.
Cat Adventure Video and Video Catnip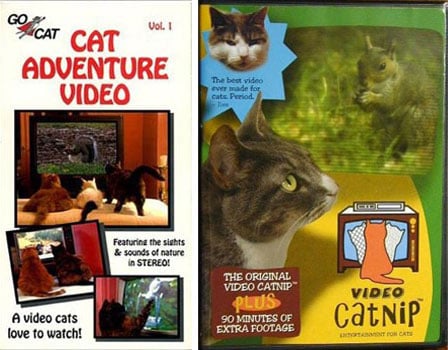 Video Catnip [10] on DVD or Cat Adventure [11] on VHS lets felines view something a bit more educational than afternoons alone watching soap operas or Judge Judy.
Music Cats Love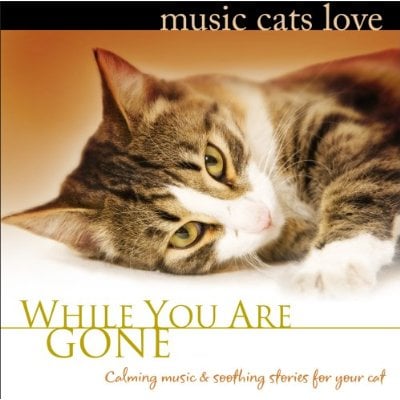 Wait, Fluffy doesn't like The Blueprint 3 [12] as much as I do? Her loss, so check out Music Cats Love [13] instead.
Cat Spa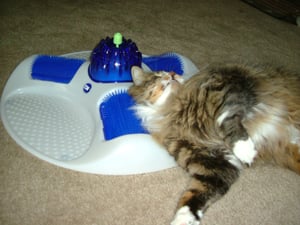 Send your cat to the spa . . . right on your own carpet? Is the product [14] perfect for you — if you're just plain lazy — or would you consider this pampering at its best?
Windoor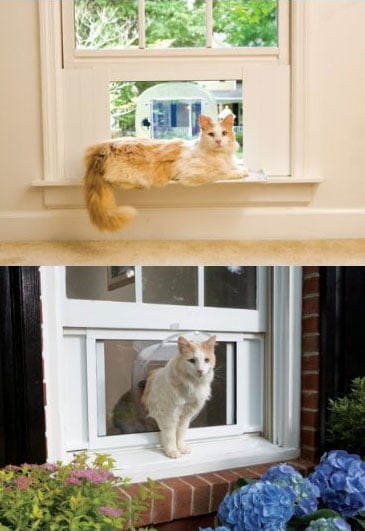 It's a window. No, it's a door. Nope, it's a Windoor [15], the kitty-sized hole/perch for your windows.
Feline Funhouse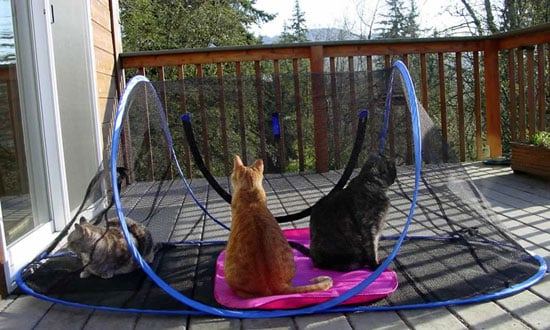 Is it fun . . . or funny to trap a pet indoors yet outdoors in a mesh tent [16]?
Jitter Critters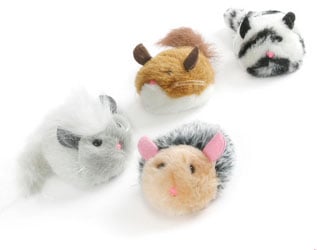 Pull the string and these creatures jet about [17]. The problem: you've got to sit there all day and play, play, play again to make it work.
Jumpo Trainer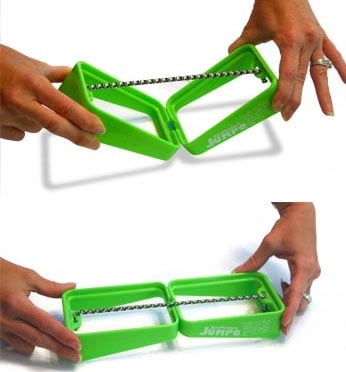 This trap [18] snaps shut if kitty gets too close — the noise scares (and maybe traumatizes) a feline enough to stay far, far away in the future.
Kitty Bunkbed and Playroom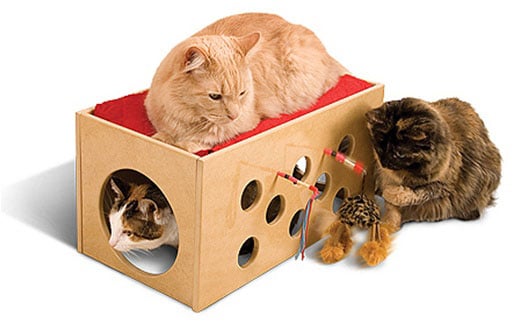 For her next sleepover with feline friends, whip out the bunkbed and playroom [19]. So some kitty can sleep while another one bats next to her head. Sounds relaxing.
Kittywalk Closet Sleeper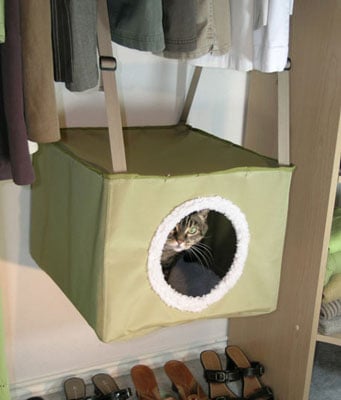 Save space and put the pet's bed right in with your clothes. No promises on claw marks or cat hair — that's up to Kitty herself.
Studded Food Bowl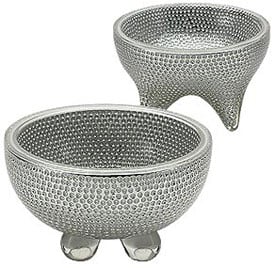 Studded and rhinestoned, it's fit for a queenly cat. Will her picky mouth lap it up [20] or will she turn her nose up in disgust?
Vaso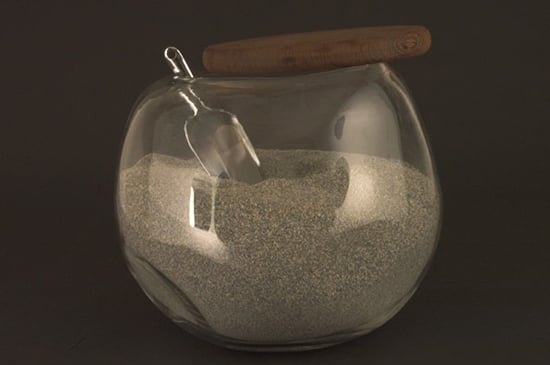 Yes, there's lots of litter but for $750 [21]?! I'd stick to the bag itself.
Kitty Wigs
OMG. Hair on cats [22]. 'Nuff said.