I love baby animals (no matter the time of year), and it was too tough for me to name the cutest for 2010 so I left it up to the PetSugar readers. You have spoken, and the big winner is this blossoming Lily, a white tiger that's a total ham!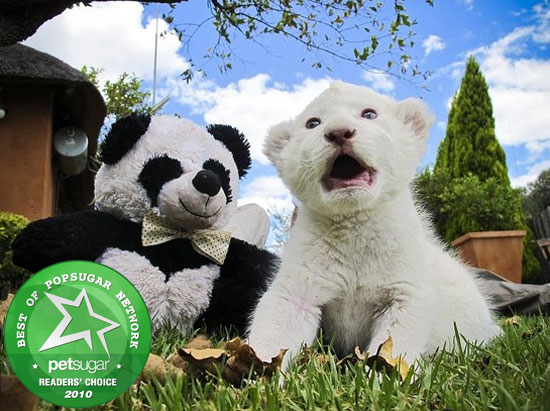 She was born on Feb. 8 in South Africa, and here's hoping we catch another glimpse before her first birthday (but
remember her panda bear photo shoot here
)!