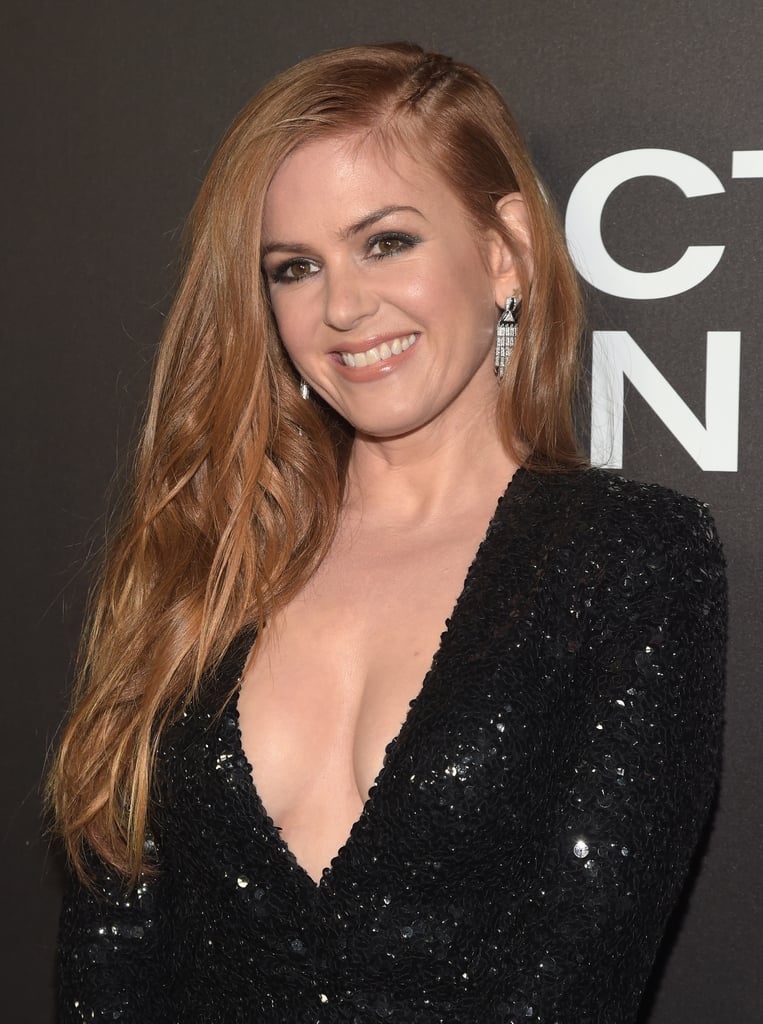 The color: Rich Red as seen on Isla Fisher
Description: "Isla does a beautiful Winter red. It's so warm and rich," said Cunningham. "This red is also a bit more monochromatic and very manicured, which lends itself to a more seasonally appropriate feel."
Who it works for: "Adding a pop of chestnut into red hair creates a smoldering hue that perfectly complements light or fair skin tones," she noted. "It is important to note that red hair color can become lackluster after a few weeks, so try routine maintenance with a professional gloss service (I swear by Redken Shades EQ). Sulfate-free shampoo and conditioner at home will keep your red hair color looking as fresh and vibrant as when you first leave the salon chair."