Jada Pinkett Smith Photos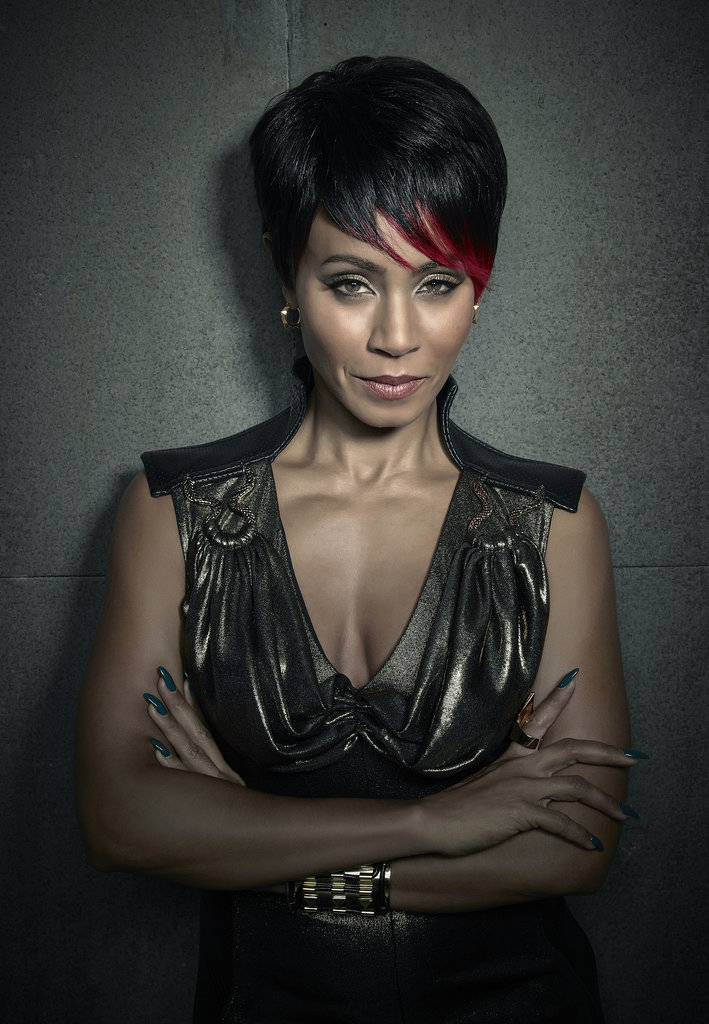 1
The Best (and Worst) Trends
PS: What is your favorite upcoming nail trend?
E: Right now, I am really enjoying the art, but not the crazy aspects of art — more the evolution. You know, art being an accent, not really overtaking your personality. I love all these nail art trends on Nail'd It. My best friend Tom Bachik is the judge.
PS: What nail trend do you want to die?
E: French manicure. It's so gross. My clients know to not ask me for a French manicure — it's just not happening. The pink and white square nail, that's a no! I call it a porno nail.
PS: What do you think a nail shape says about a personality?
E: I think it definitely takes a bold woman to wear the stilettos, the coffin nail — a pointed shape with the tip cut off — I definitely think the edgier person would wear that. Someone who is a little bit more style conscious, having a little bit more fun, and willing to take it to a different level.
PS: What tools are essential to your nail kit?
E: Right now, with Jada being part of it, I have to have acrylic, stones, foils, chrome . . . there are over 300 bottles of polish in my kit at any given time. And we have been hopping back from gels to polishes. My favorite brands that have been worn on the show so far are Dermelect and Marc Jacobs.
Latest Entertainment