Jennifer Aniston Photos
Like us on Facebook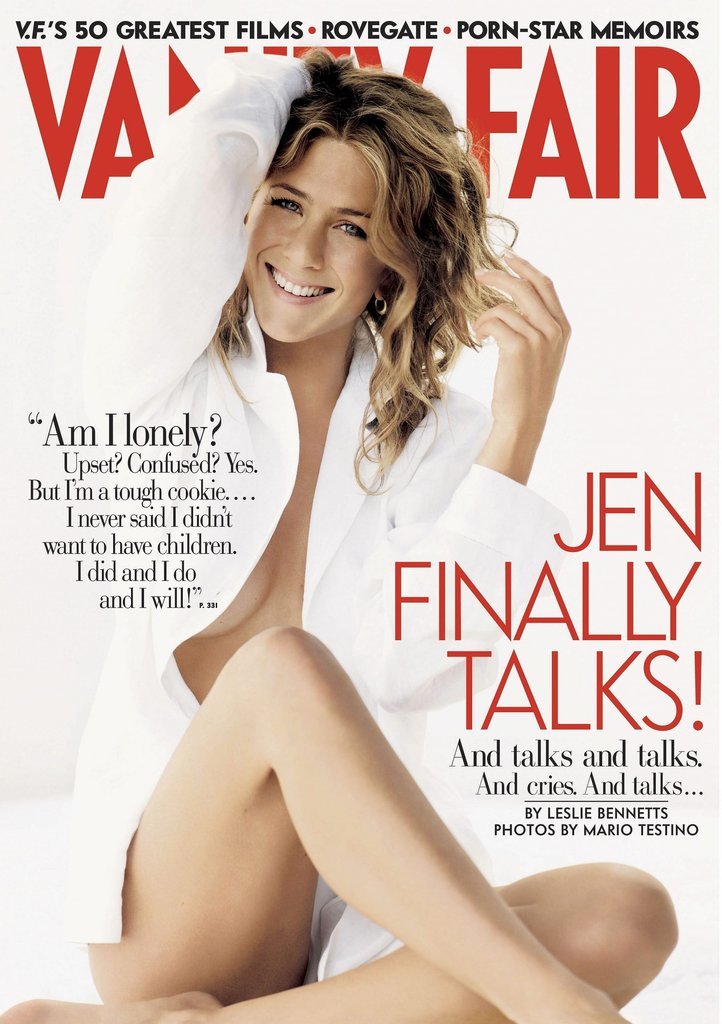 You may recall that Jennifer Aniston used to be married to an up-and-coming actor by the name of Brad Pitt. From 2000 to 2005, they were Hollywood's golden couple, but they ended their union after Brad fell for his now-wife Angelina Jolie on the set of Mr. and Mrs. Smith. Much was made about the breakup, and many of us were forced to choose sides — who didn't have a "Team Jolie" or "Team Aniston" shirt?
That same year, Jennifer went nearly nude for the September cover of Vanity Fair. In the accompanying interview, which was titled "The Unsinkable Jennifer Aniston," she opened up about the end of her marriage and gave us that now infamous quote about Brad's missing "sensitivity chip." The following month, a tan and topless Jen graced the cover of GQ as the first-ever woman to be featured in their annual "Man of the Year" issue.
Over the next decade, Jen would go on to become one of the most famous, loved, and worried-about female celebrities of our time. Seriously, have we ever been more concerned for a stranger's love life, ever? We all wanted Jennifer Aniston to win, and she'll forever be one of the shining examples of resiliency after a bad breakup.