Katy Perry Photos
Like us on Facebook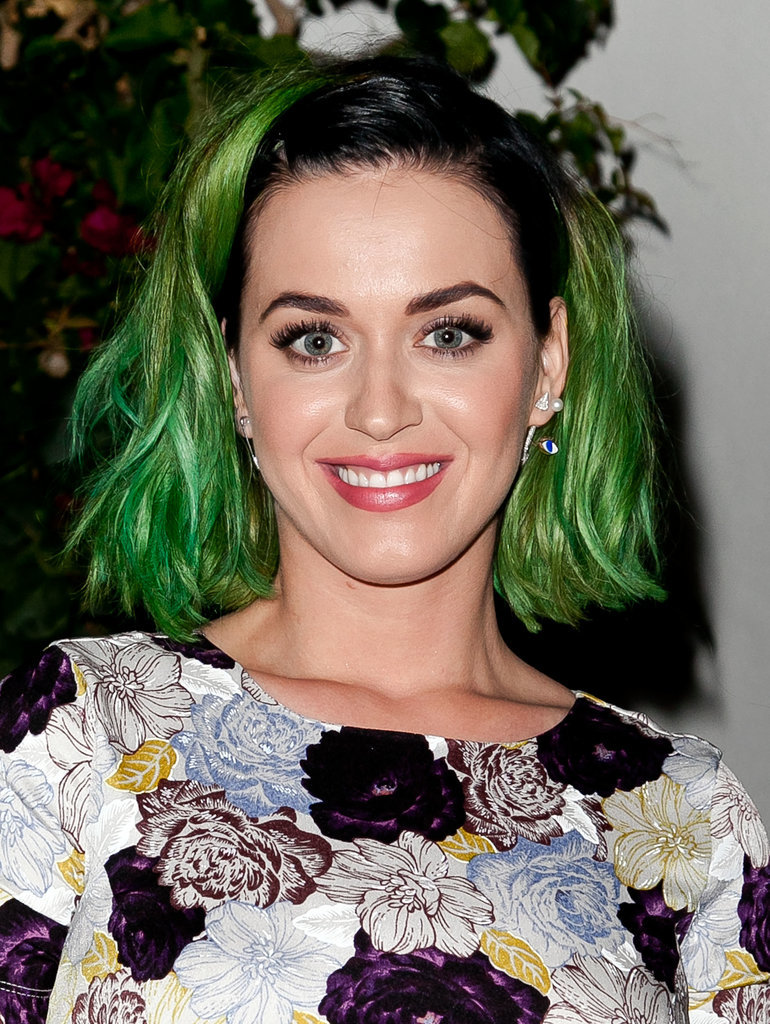 1
All About That Rainbow Hair
PS: You're a pioneer in rainbow hair. All of the girls on KP Instagram right now are rocking multicolored manes. How do you feel about the fact that this is such a hot trend?
KP Thank you for saying that, and today, I am just trying to match the bottle [she wore a light purple wig]. I feel like my hair is very Mad Potion. I want to give credit where credit is due, and I believe the Harajuku girls and the Japanese culture — especially in Tokyo — were the pioneers. I was looking at them first.
PS: They say blondes have more fun, but when it comes to rainbow hair, which hue is the most fun for you to wear?
KP To be able to pull off a slime green color is really fun. It's not necessarily the color you'd think to try. And it worked. I looked like a happy Oscar the Grouch. That was one of my favorites.
Latest Celebrity