ADVERTISEMENT ( more slides)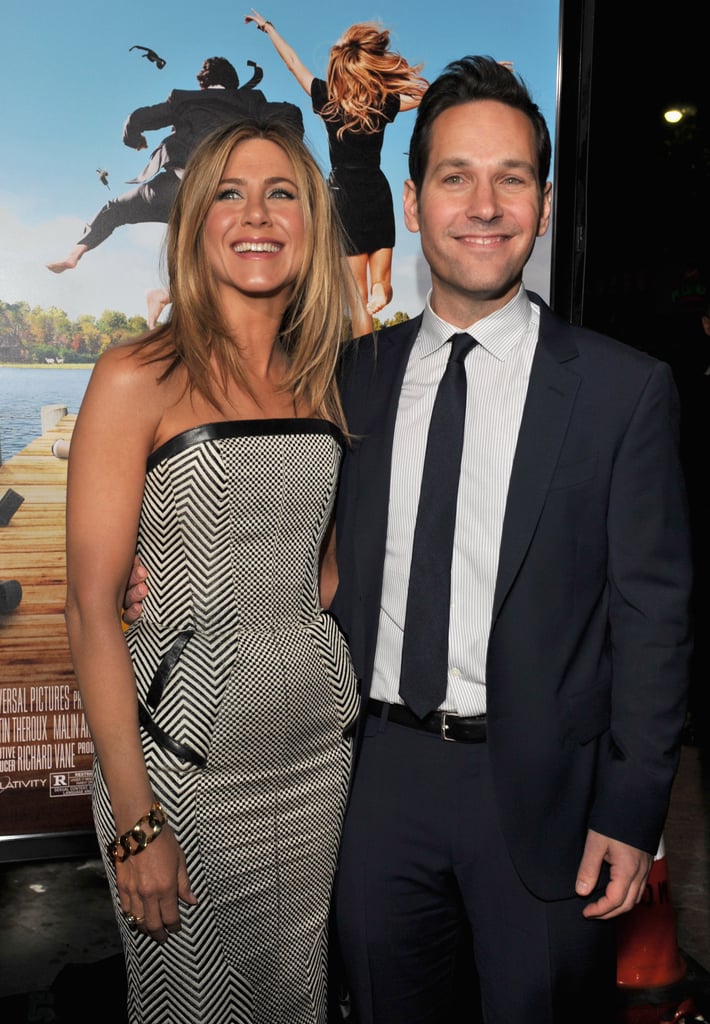 Paul played Jennifer's gay best friend in the 1998 rom-com The Object of My Affection, and the two were rumored to have struck up a brief romance. The two stayed friends and even worked together a couple more times; Paul starred as Lisa Kudrow's onscreen husband Mike on Friends, and he and Jen starred as a couple in 2012's Wanderlust (fun fact: Jen fell in love with now-husband Justin Theroux on the film's set in 2010).
While promoting the film, Jen and Paul were asked if it was "weird to kiss" onscreen having been close for such a long time. Jen remarked, "Nah. I've kissed him for years," while Paul quipped, "We've made out for decades."