Sarah Michelle Gellar Photos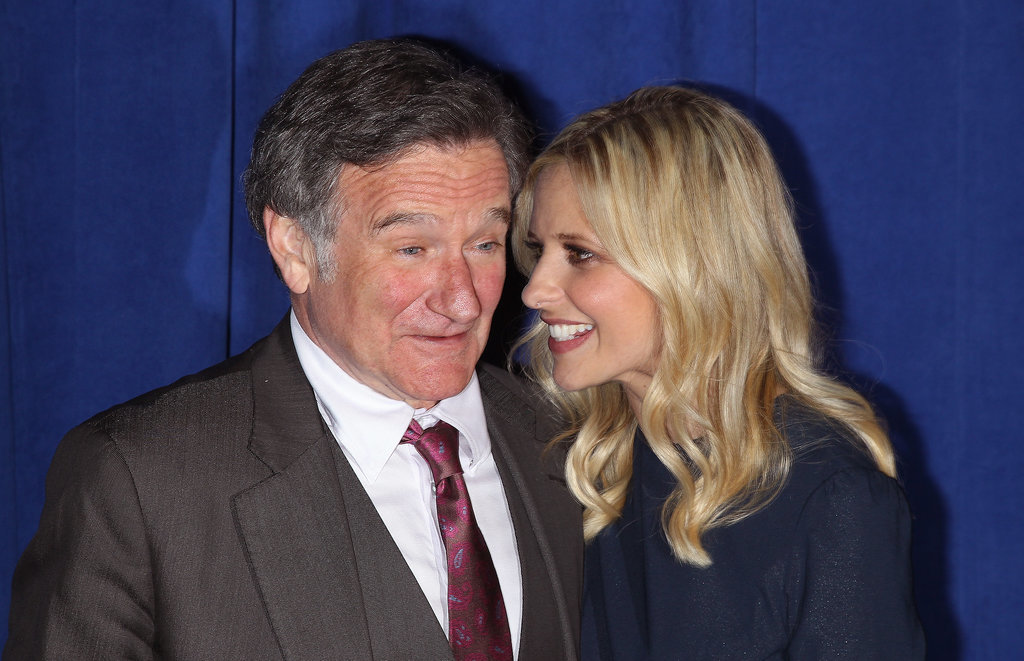 Sarah Michelle Gellar and Robin Williams are actually recent costars, having been in CBS's The Crazy Ones. Sarah released a statement:
"My life is a better place because I knew Robin Williams. To my children he was Uncle Robin, to everyone he worked with, he was the best boss anyone had ever known, and to me he was not just an inspiration but he was the father I had always dreamed of having. There are not enough adjectives to describe the light he was, to anyone that ever had the pleasure to meet him. I will miss him every day, but I know the memory of him will live on. And to his family, I thank them for letting us know him and seeing the joy they brought him. Us crazy ones love you."
Sarah also took to Twitter with no more words, but a powerful set of images:
— Sarah Michelle (@RealSMG) August 12, 2014
Latest