Tina Fey Photos
Like us on Facebook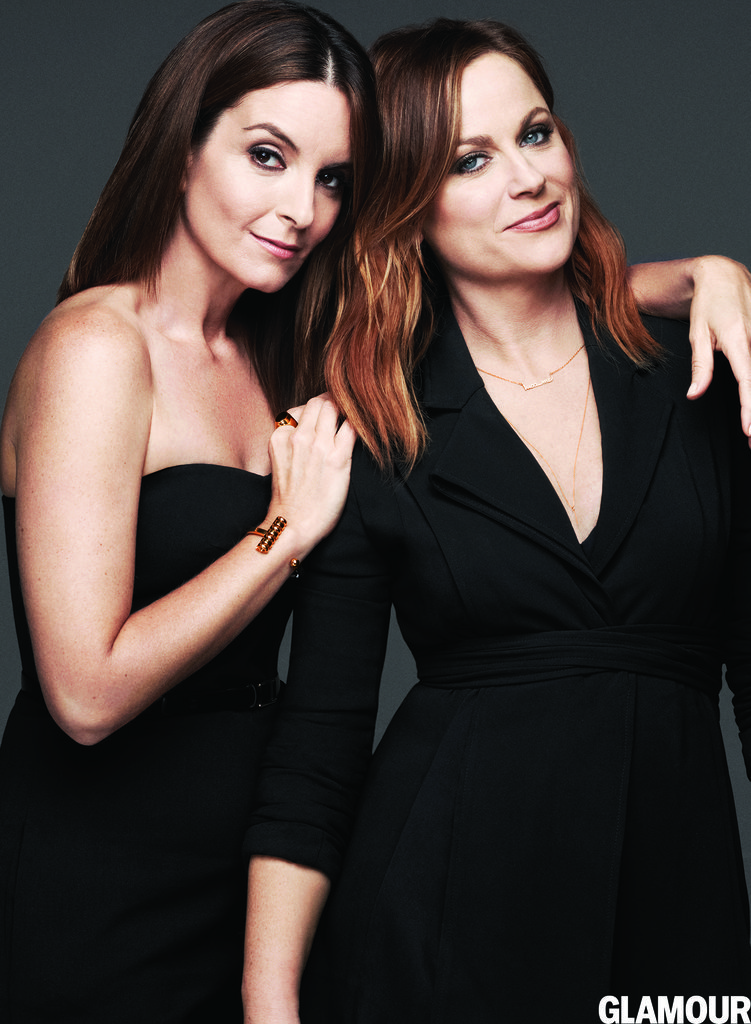 On what they think the other's biggest accomplishment is:
Amy on Tina: "I think one of your greatest accomplishments was transitioning from the captain you were at SNL to creating a show [30 Rock]. That is so hard — extricating yourself from a place you were so comfortable and successful, then doing something else so well. That, and the fact that you invented the word flerm."
Tina on Amy: "I would say that one of your greatest accomplishments, Amy Poehler, is that you have so successfully used your art and comedy as a source of positivity in the world, by creating Smart Girls [an online community for girls, encouraging them to be their authentic selves], by making [Leslie in] Parks and Rec not only a positive feminist character but creating a good-hearted worldview within that program."