ADVERTISEMENT ( more slides)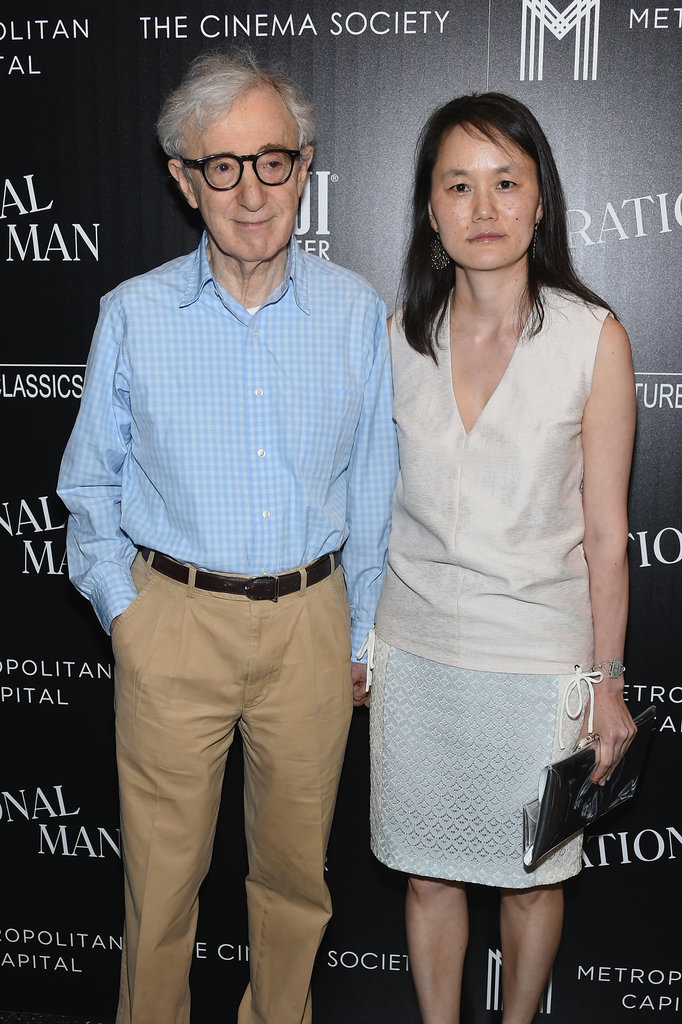 It's a tale as old as time: boy meets girl, boy marries girl, boy falls for girl's adopted daughter. OK, it's not that common, but that's exactly what happened between legendary director Woody Allen and his then-partner, Mia Farrow. The two were together for 10 years, though they never married. Their relationship ended in 1992 after Mia found nude photos of her 21-year-old adopted daughter, Soon-Yi Previn, in Woody's NYC apartment. It was a huge Hollywood scandal, especially considering their 35-year age difference and the fact that Woody was technically a parental figure to her.
Soon-Yi, who was adopted at the age of 5 by Mia and her former husband, composer André Previn, went on to marry Woody in 1997; they've been together ever since, and went on to adopt two children of their own.