raw buckwheat breakfast cereal bowl
raw buckwheat cereal bowl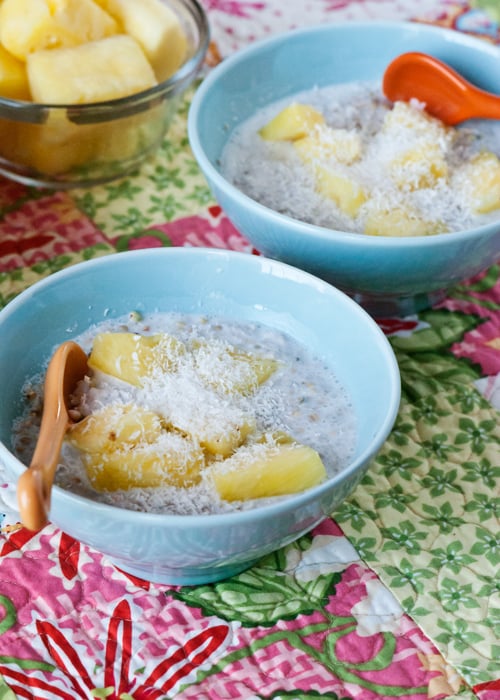 Wishing you were in Hawaii?  So do we! Nothing beats the warm sun, relaxing on the beach, toes in the sand, and perhaps a Mai Tai in hand.
Today we have a recipe that will take you dreaming of being in paradise.
Check out our easy raw buckwheat cereal with pineapple, banana, and coconut!
No special equipment or baking required for this Hawaiian inspired breakfast.
You will love this recipe!
Lori and Michelle
Pure2raw twins