This holiday season, don't settle for store-bought gifts when you can give your loved ones these one-of-a-kind DIY [1] presents. No matter the occasion, giving someone a gift you made yourself makes it much more meaningful. Show how special the receiver is to you by putting in some time, effort, and love on something handmade. Read on to see more than 100 different types of DIY gifts [2] for every person in your life!
Home [3]
Candles and votives [4]
Personalized gifts [5]
Holiday decor [6]
Fashion [7]
Beauty [8]
Food [9]
Scent [10]
Kids [11]
Men [12]
Pets [13]
— Additional reporting by Emily Co
Cork Coasters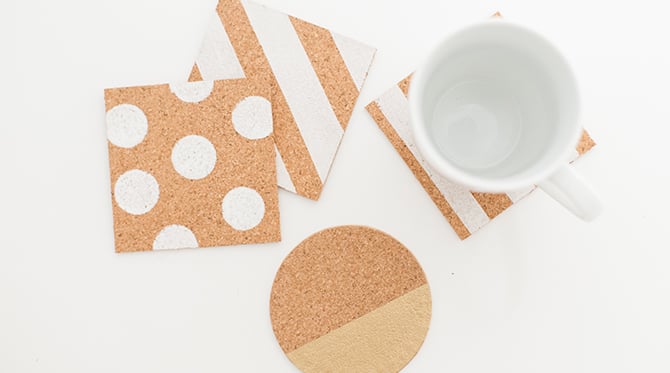 Such a cute and fun idea for cork coasters [15].
Stamped Tea Towels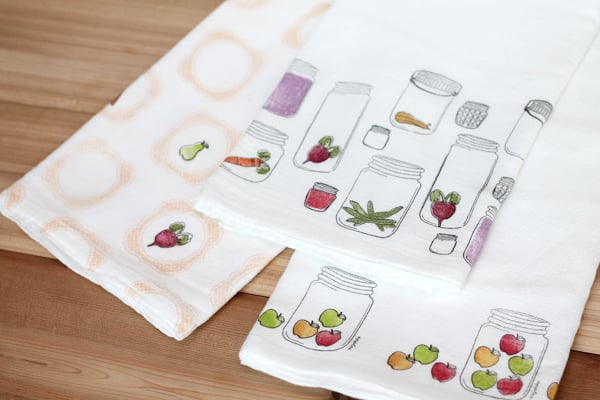 Stamped tea towels [16] are a sweet DIY [17] gift idea for a whiz in the kitchen.
Glitter Shot-Glass Vases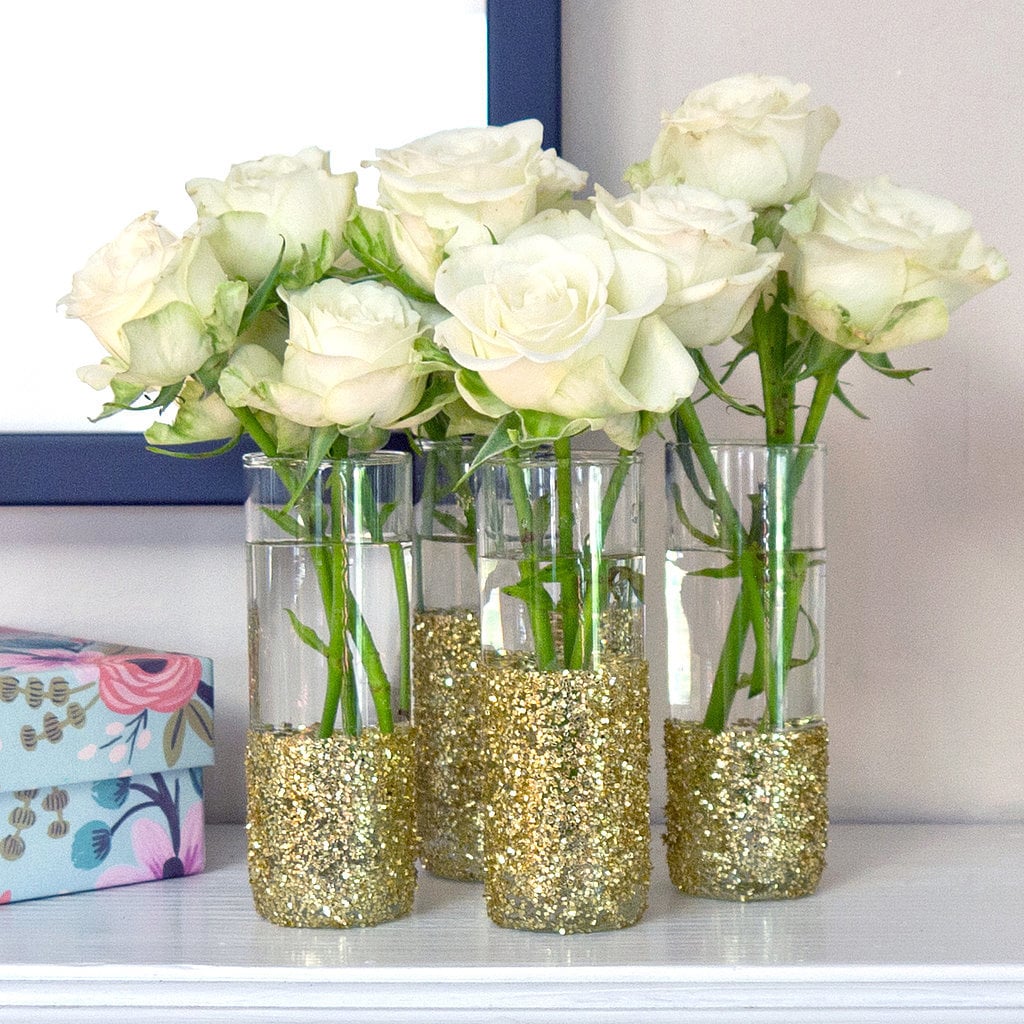 The perfect table accessories for any outdoor entertainment or wedding [18], these glitter shot glasses [19] are sure to wow your guests. They are inexpensive to make but look pricey enough to show off at any event.
Rose Gold Foiled Pencil Cup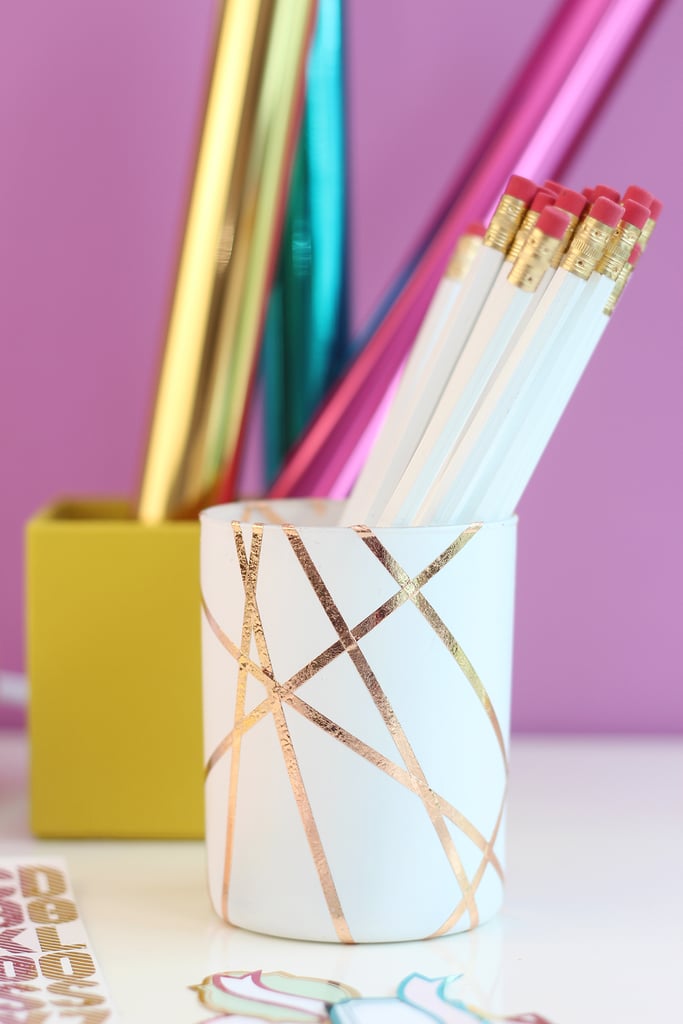 This rose gold foiled pencil cup [20] is an easy way to glam up a boring desk.
Throw Pillow Covers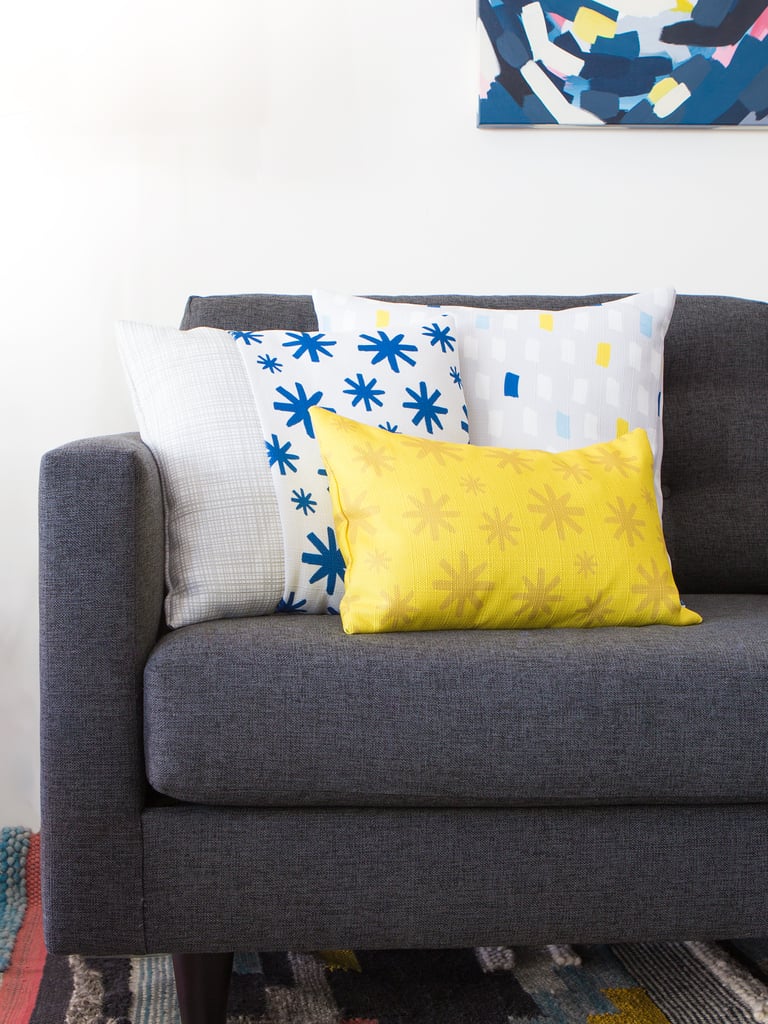 Snuggle up to these cozy throw pillows [21] this Winter.
Floral Mouse Pad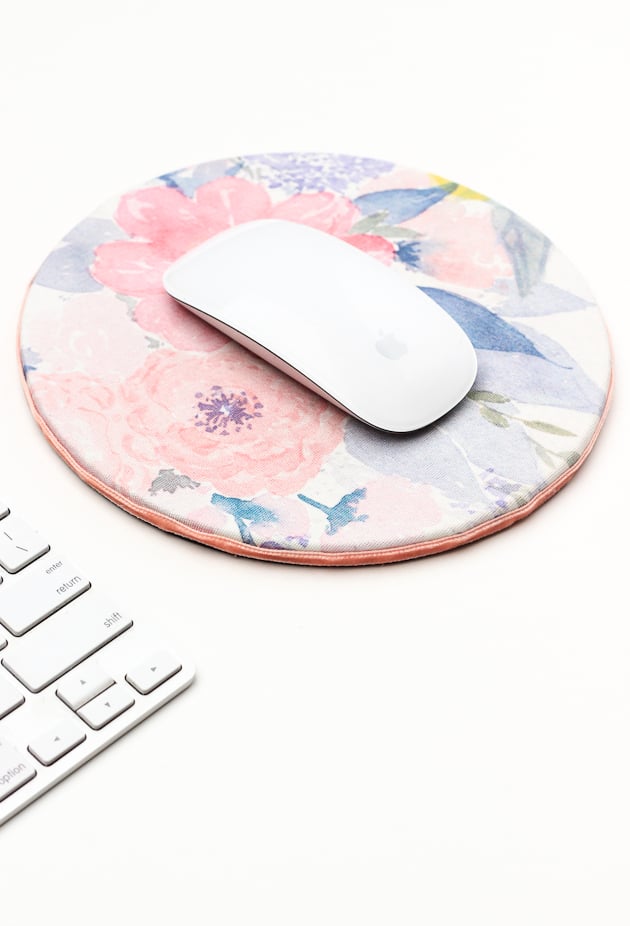 Make this feminine floral mouse pad [22] for a friend or coworker.
Ombré Journals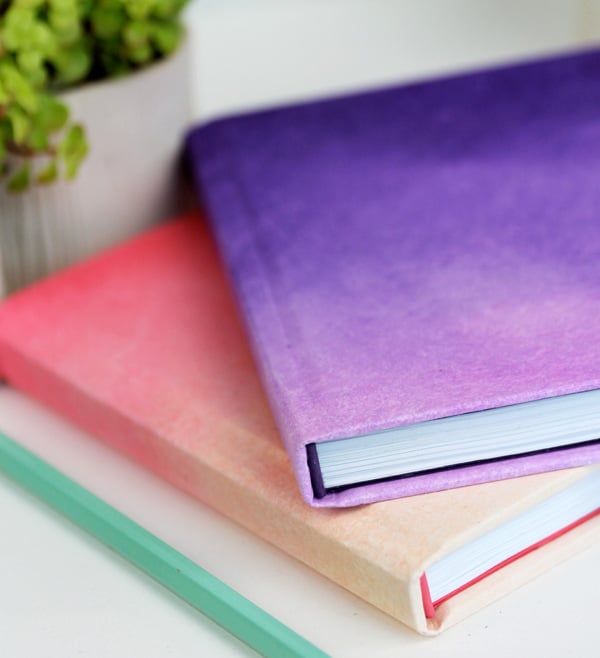 Create these cute ombré journals [23] for a pretty twist on a staple.
Mud Cloth Slate Trivet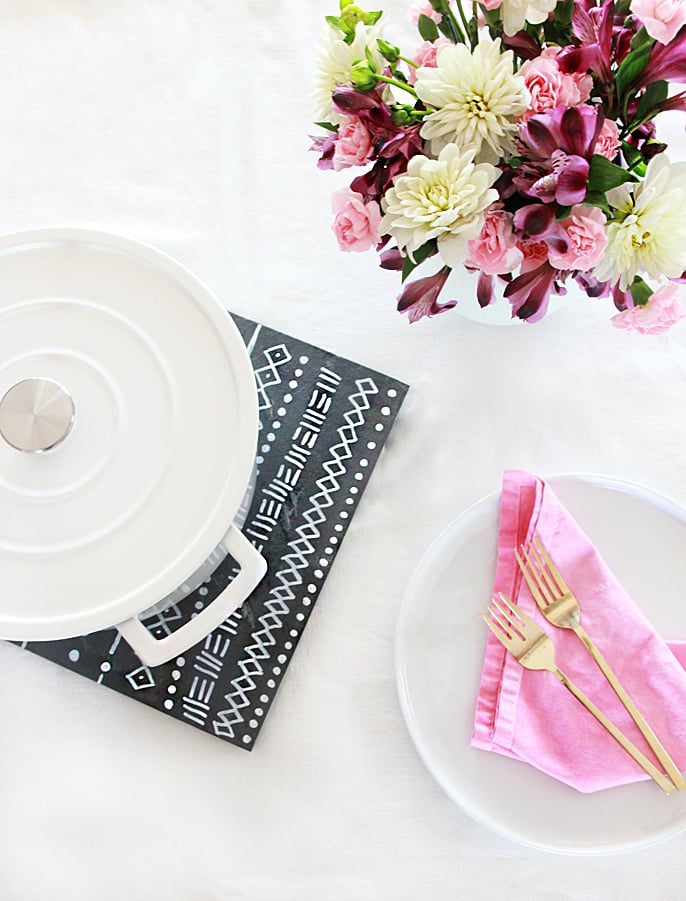 An entertainer will go crazy over this creative way to jazz up a trivet [24].
Painted Cutting Boards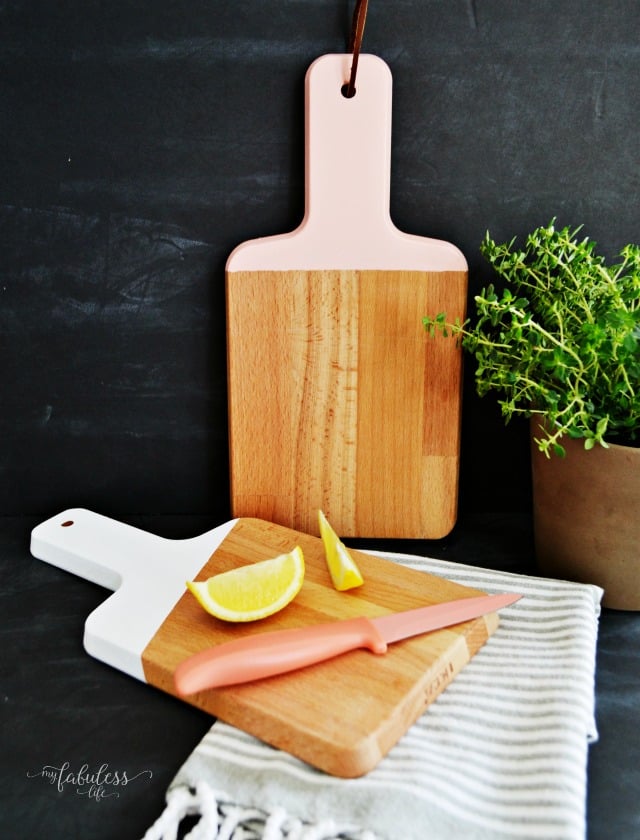 These color-blocked painted cutting boards [25] are on trend and a piece of cake to make.
Painted Sweet Dreams Carafe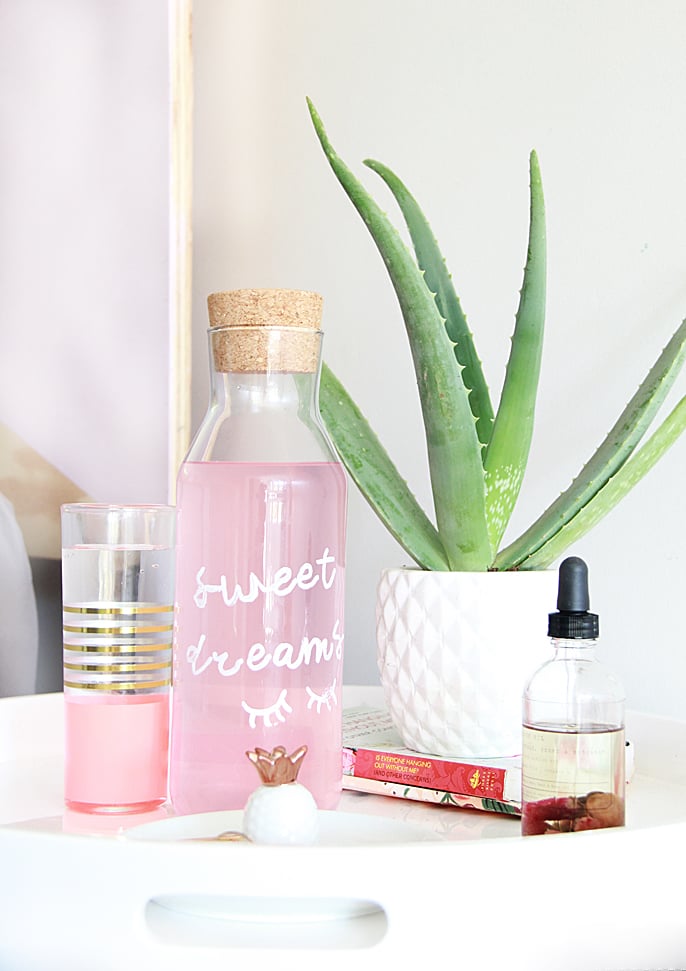 DIY [26] this painted sweet dreams carafe [27] for someone who appreciates their beauty sleep.
Plate Clock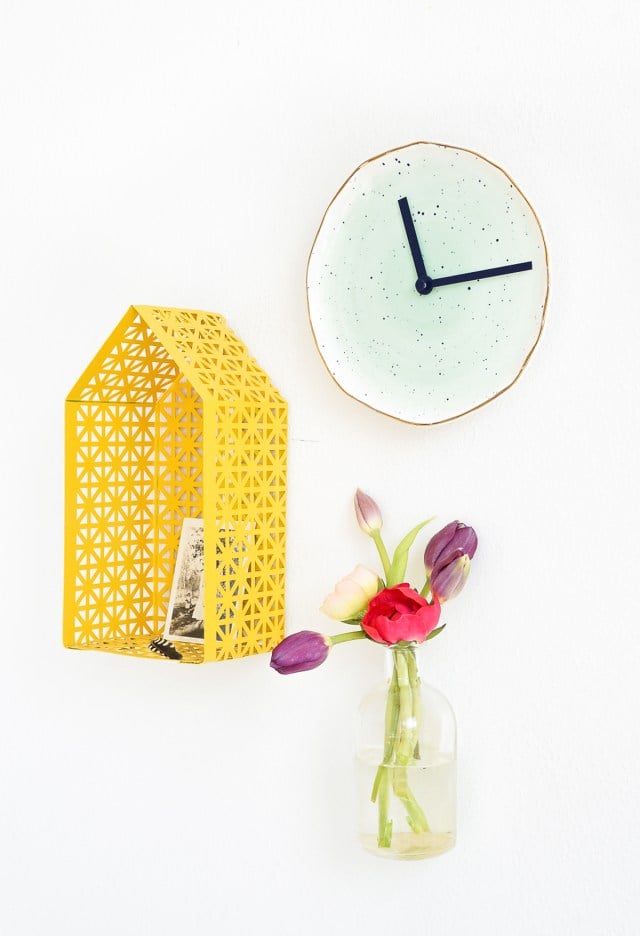 Create this cool DIY plate [28] from a pretty plate.
Secret Book Safe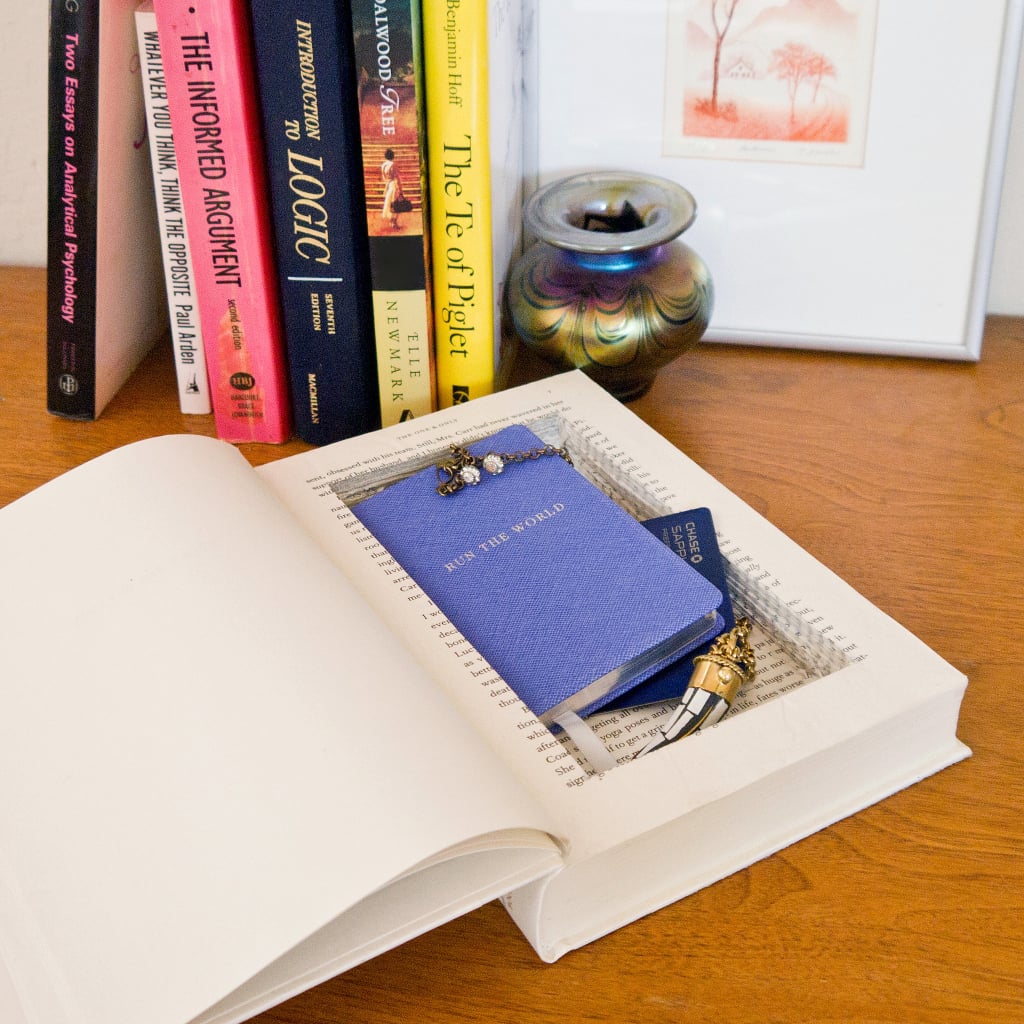 This just might be the coolest DIY [29] gift ever, and your bookworm pal will surely go nuts over this secret stash book [30]. Hollow out his or her all-time favorite book, and you'll have a winner.
Marbleized Air Plant Pots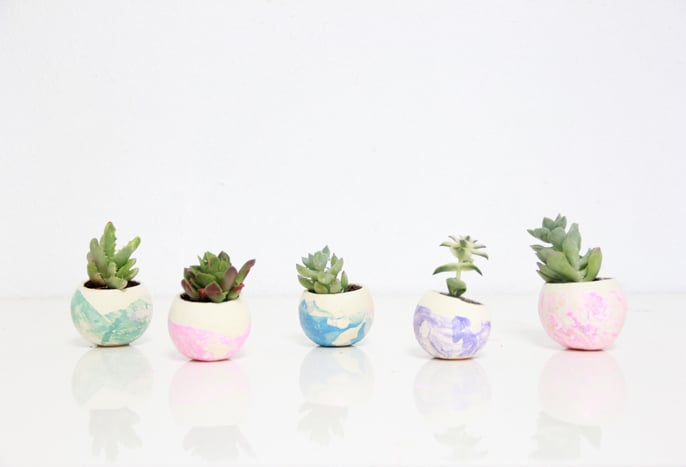 These marbleized air plant pots [31] are so cute.
Speckled Clay Keychains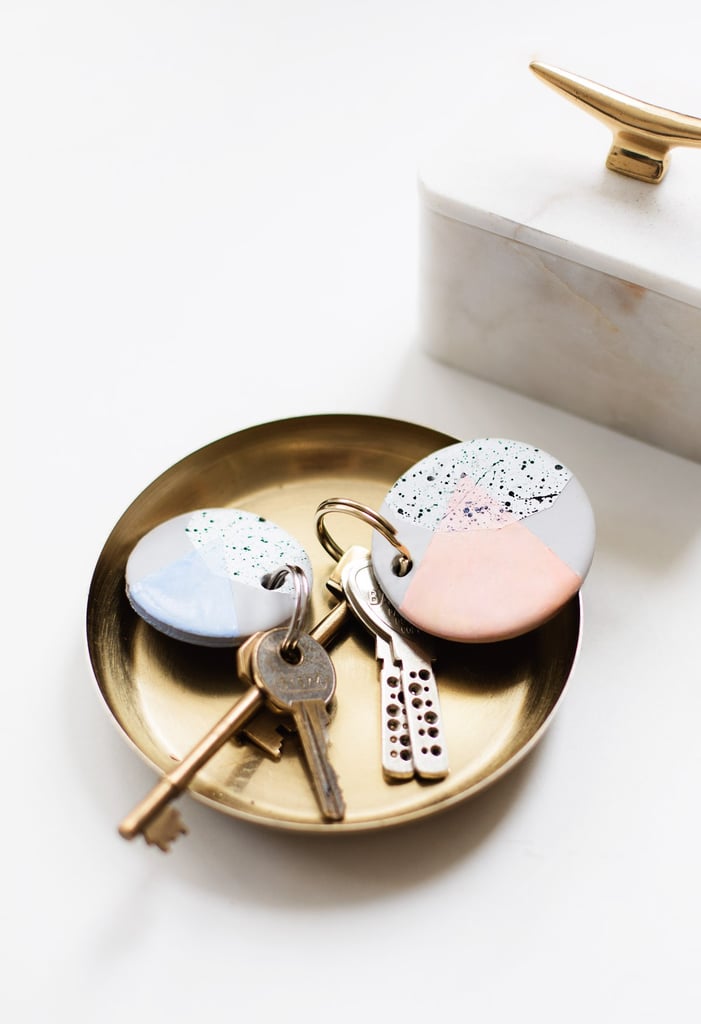 These speckled clay keychains [32] make chic little gifts.
Jewelry Storage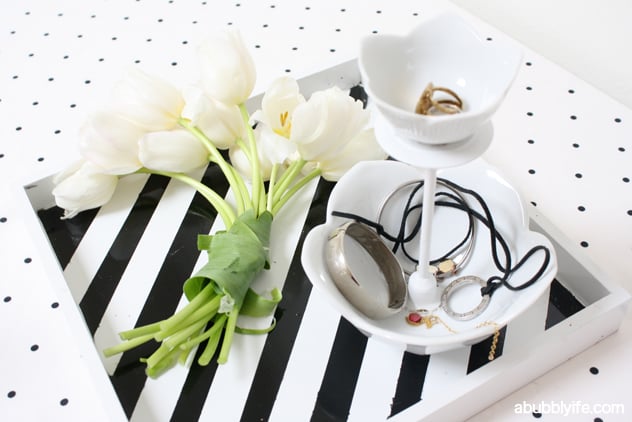 Turn two little bowls into sweet DIY jewelry storage [33].
Map Photo Frame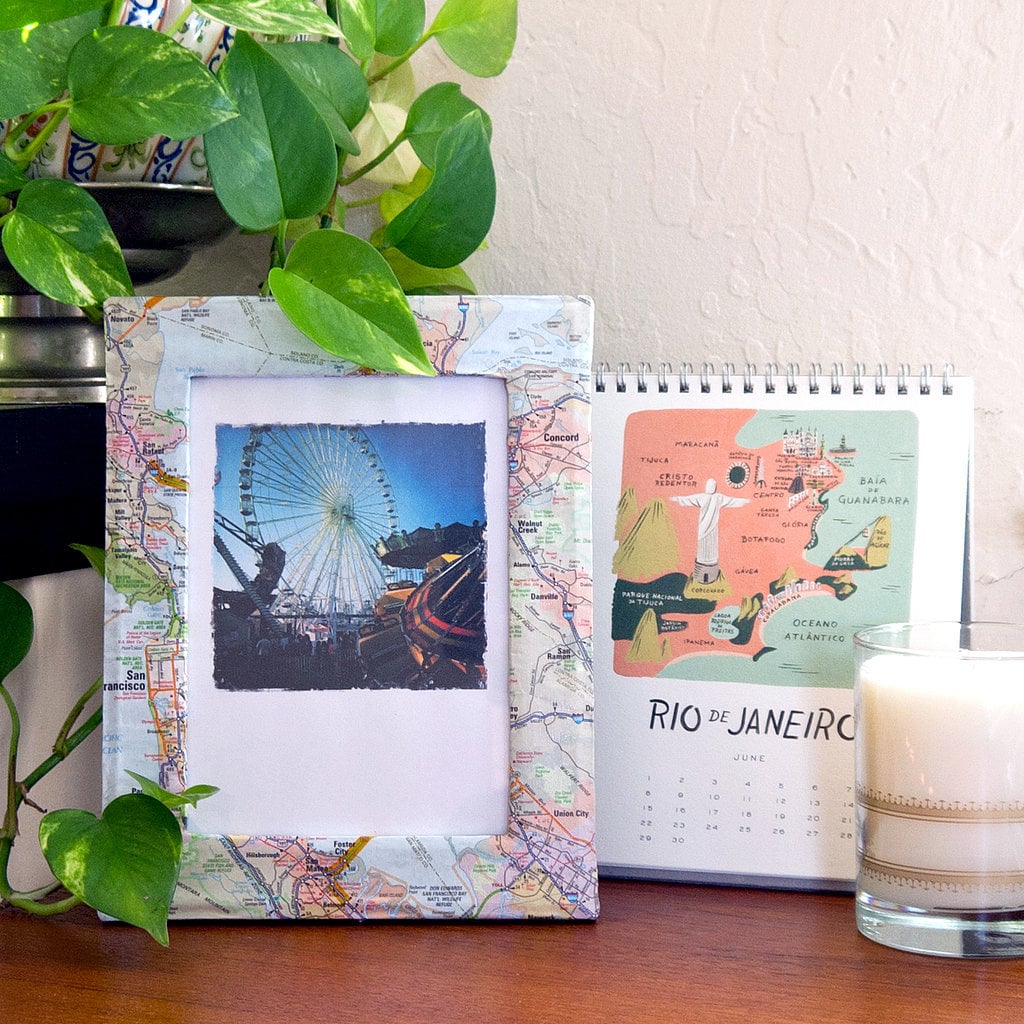 These map photo frames [34]are perfect for the travel enthusiast to frame up their favorite photos from trips.
Kindle or Tablet Cover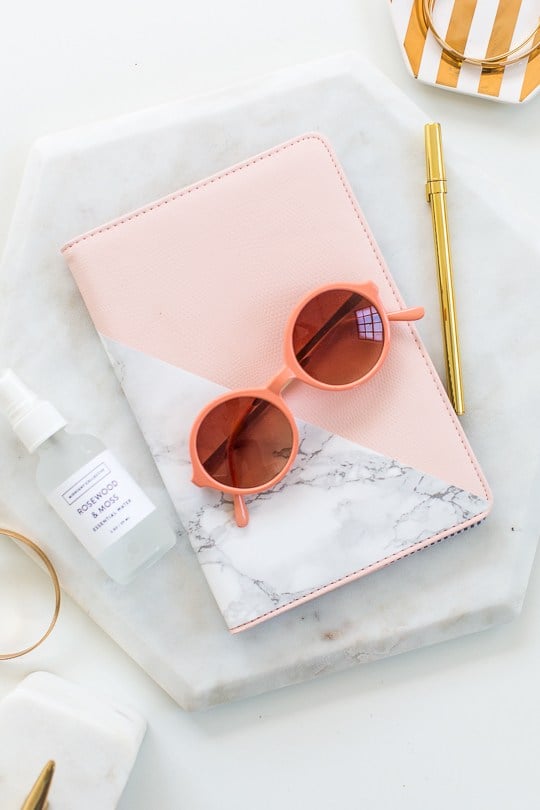 Add some flair to a Kindle or tablet cover [35] with this super simple DIY [36].
Jewelry Box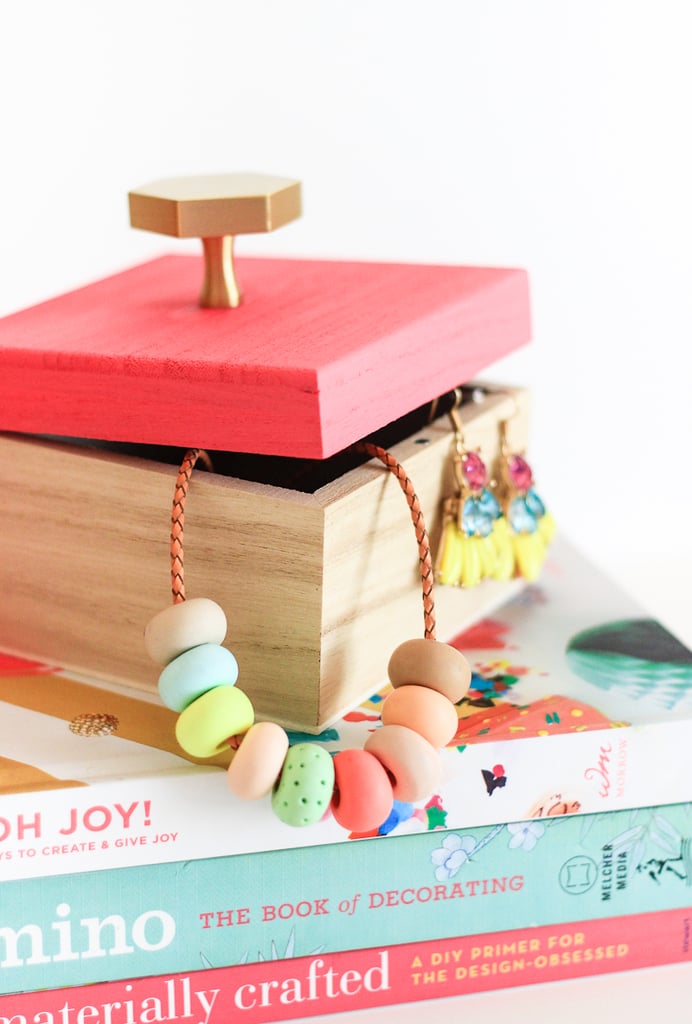 This pretty jewelry box [37] will have your bling-loving friends swooning.
Glam Camera Strap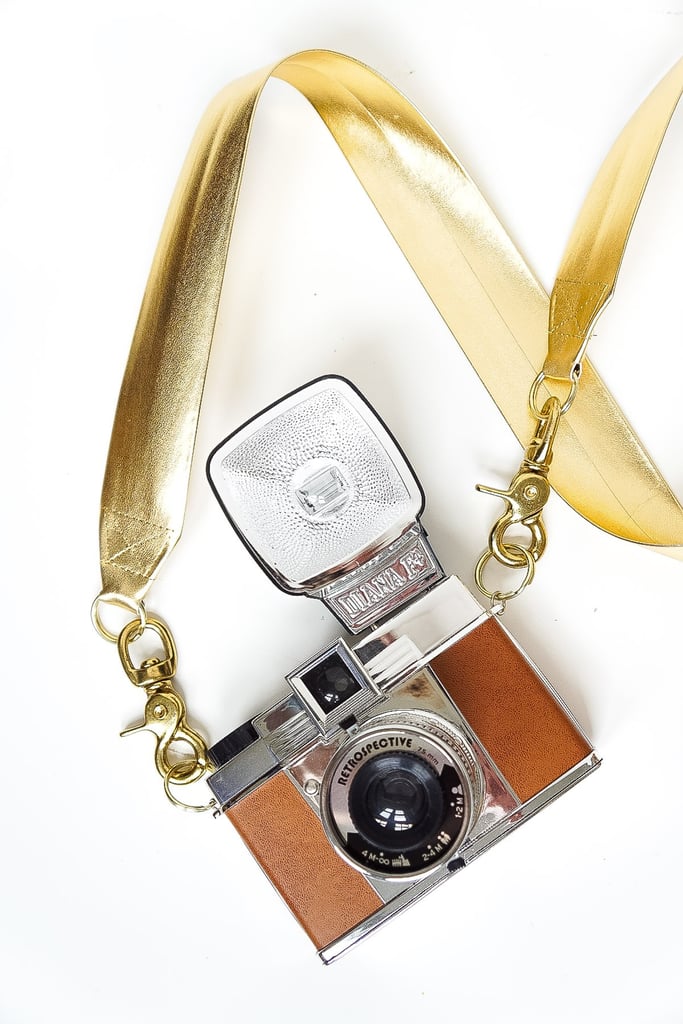 Give the photographer in your life this gold camera strap [38].
Diamond Paperweight
This diamond plaster paperweight [39] makes bold desk flair.
Abstract Diamond Print
With this easy DIY [40] you can create an easy modern art print [41] they'll be proud to hang on their walls.
Copper-Dipped Shot Glasses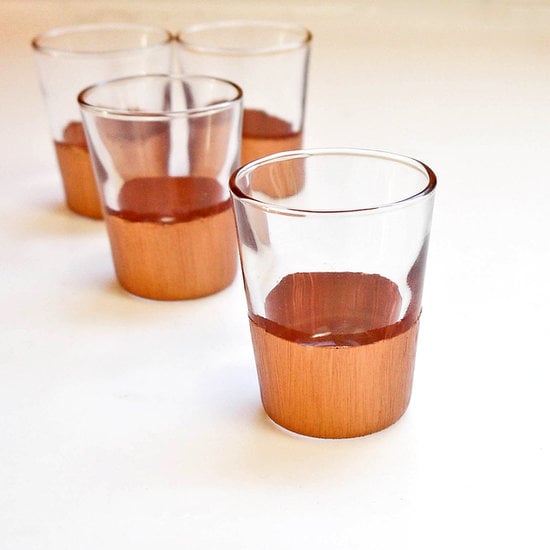 These copper-dipped shot glasses [42] will be an instant hit for a hostess with the mostess.
Glitter-Dipped Mugs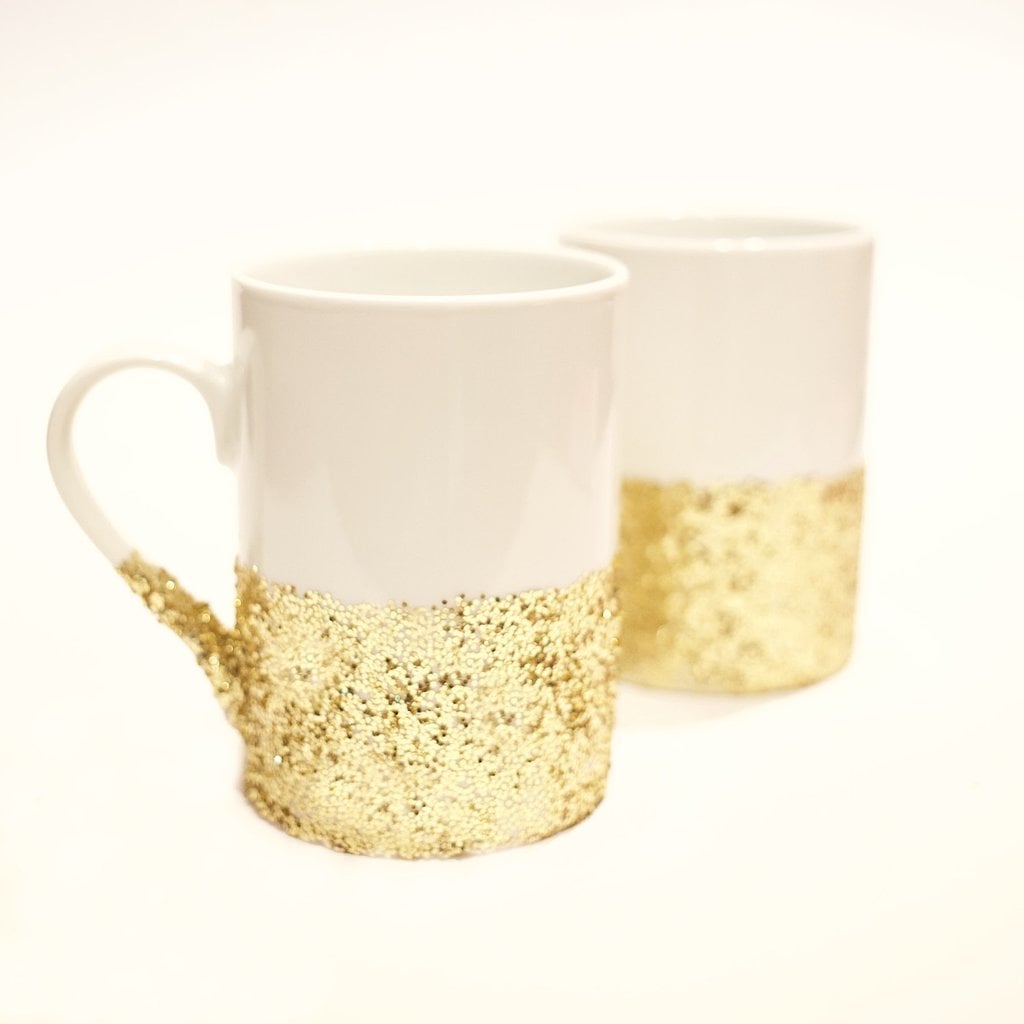 Pair these glitter-dipped mugs [43] with some of your favorite tea bags, chocolates, or coffee beans, and you have yourself an inexpensive, personalized gift that your friends are guaranteed to love.
Gilded Honey Bears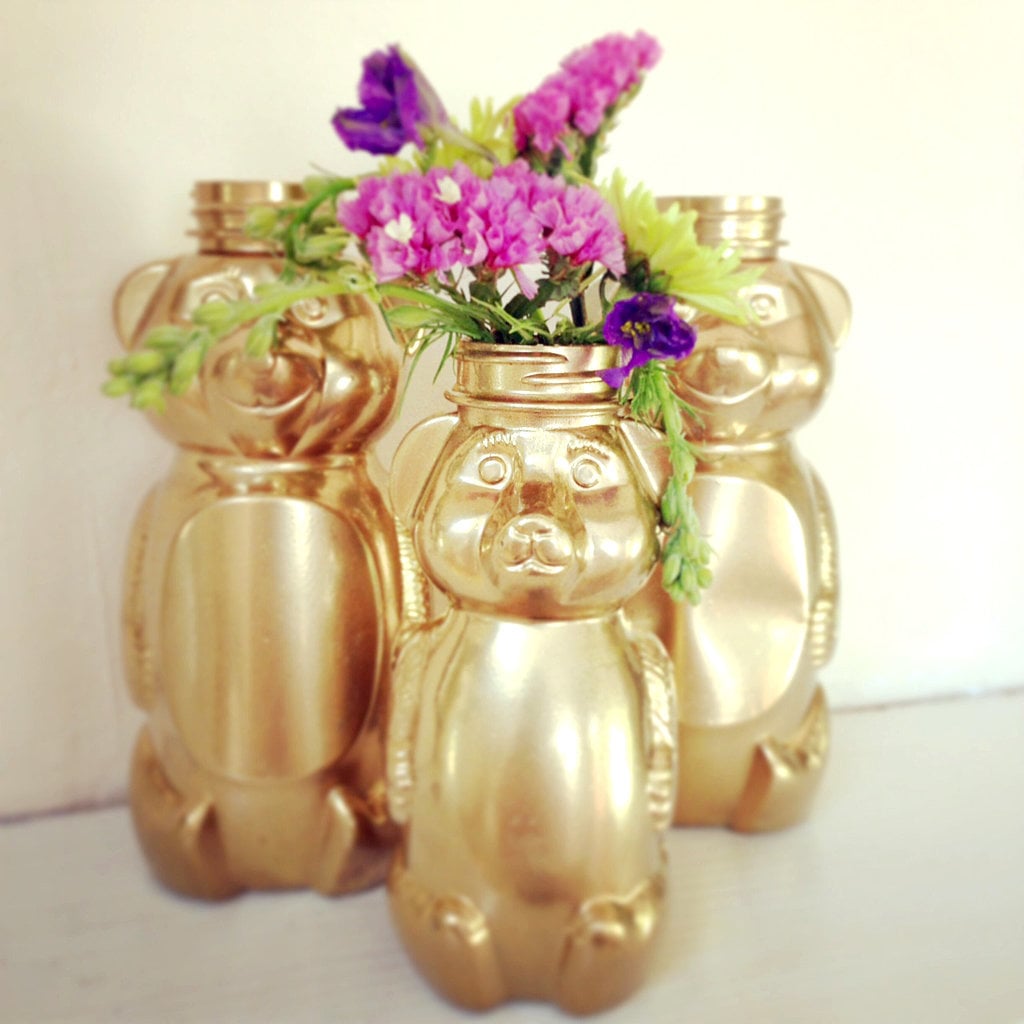 Look at this adorable family of honey bears — doesn't it remind you of "The Story of the Three Bears"? Upcycle your empty honey bear bottles [44] to turn them into your new favorite multifunctional decor pieces.
Denim Coasters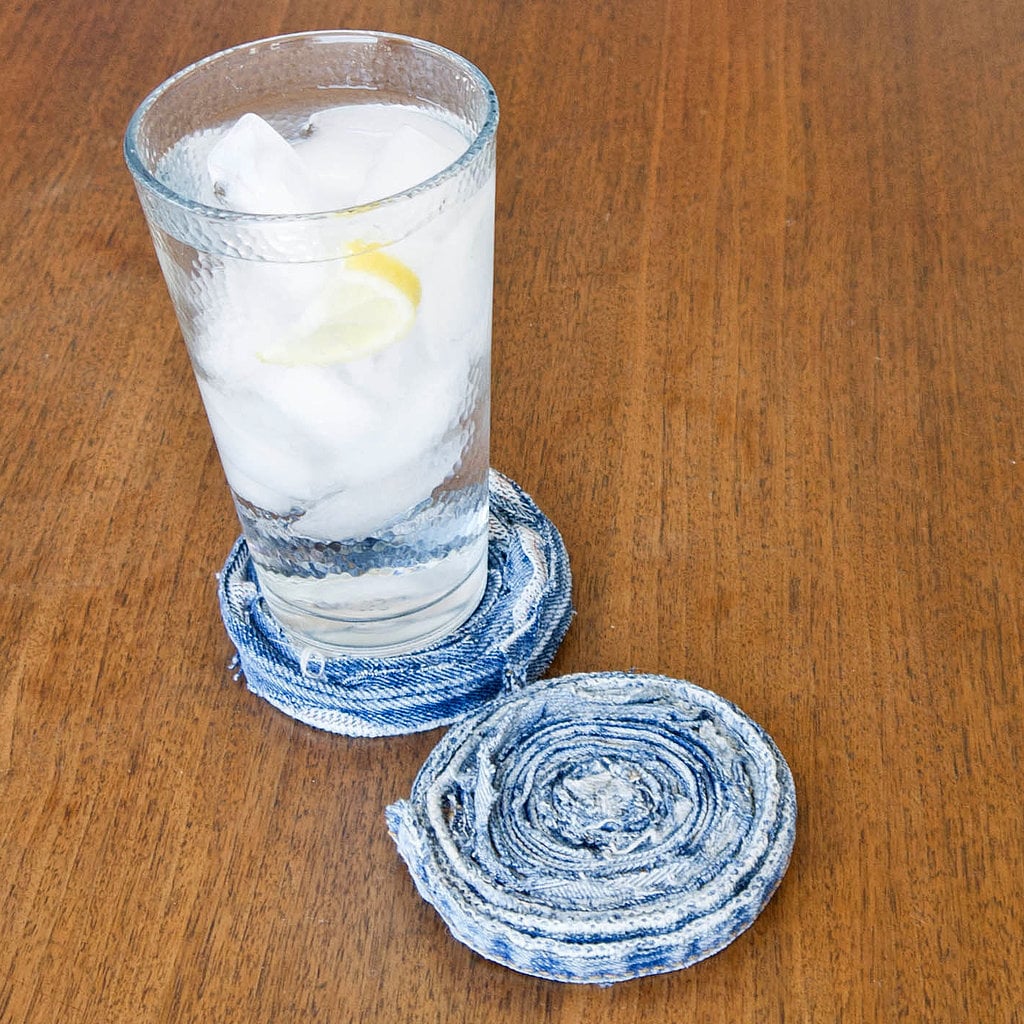 Who doesn't need more coasters in their lives? These beauties can save your furniture from condensation and other pesky marks. If you don't want to buy new coasters and have an old pair of jeans lying around, then try this easy DIY [45].
Terrariums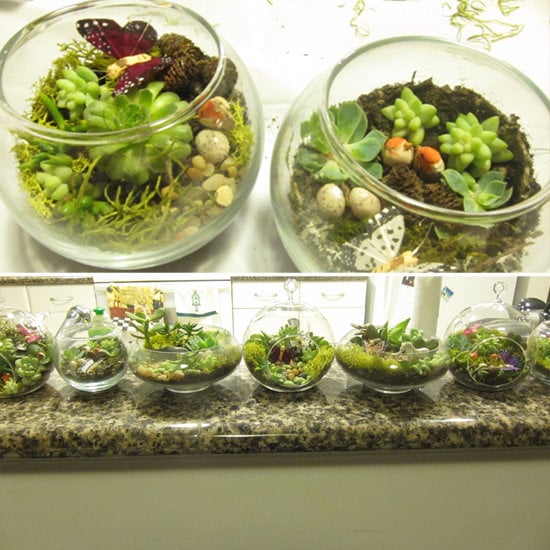 Such a wonderful gift [46]to someone that will help them green up their office. And it only costs $5 to make!
Gold Spray-Painted Jars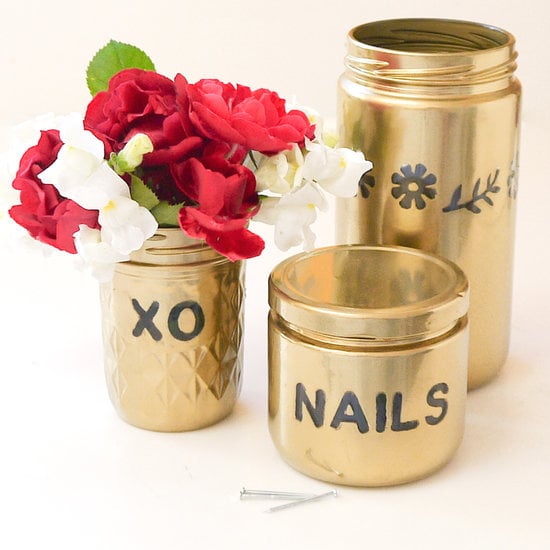 Breathe new life into pasta and condiment jars with the help of gold spray paint. Anyone would love these chic jars [47]!
Dotted Tumblers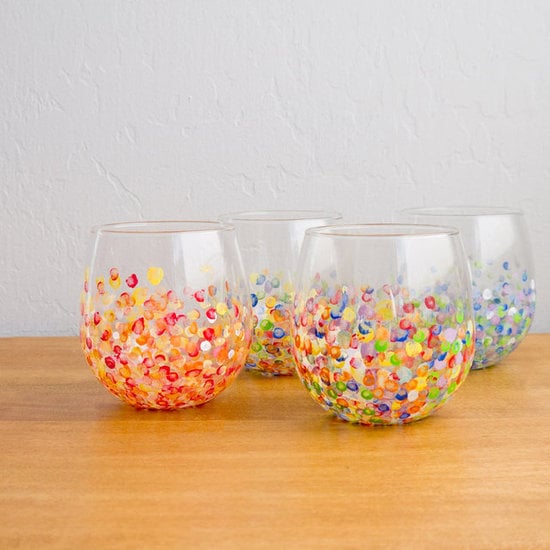 This DIY gift [48] is so easy to make, but looks like something you can buy in a store.
Dollar-Store Starburst Mirror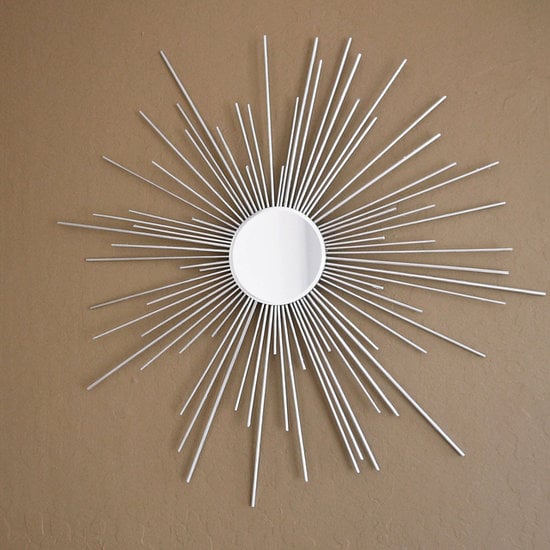 You'll be amazed that such a chic DIY decor piece [49] can be made from dollar-store materials. And get this, it's made of wooden skewers!
Map Tile Coasters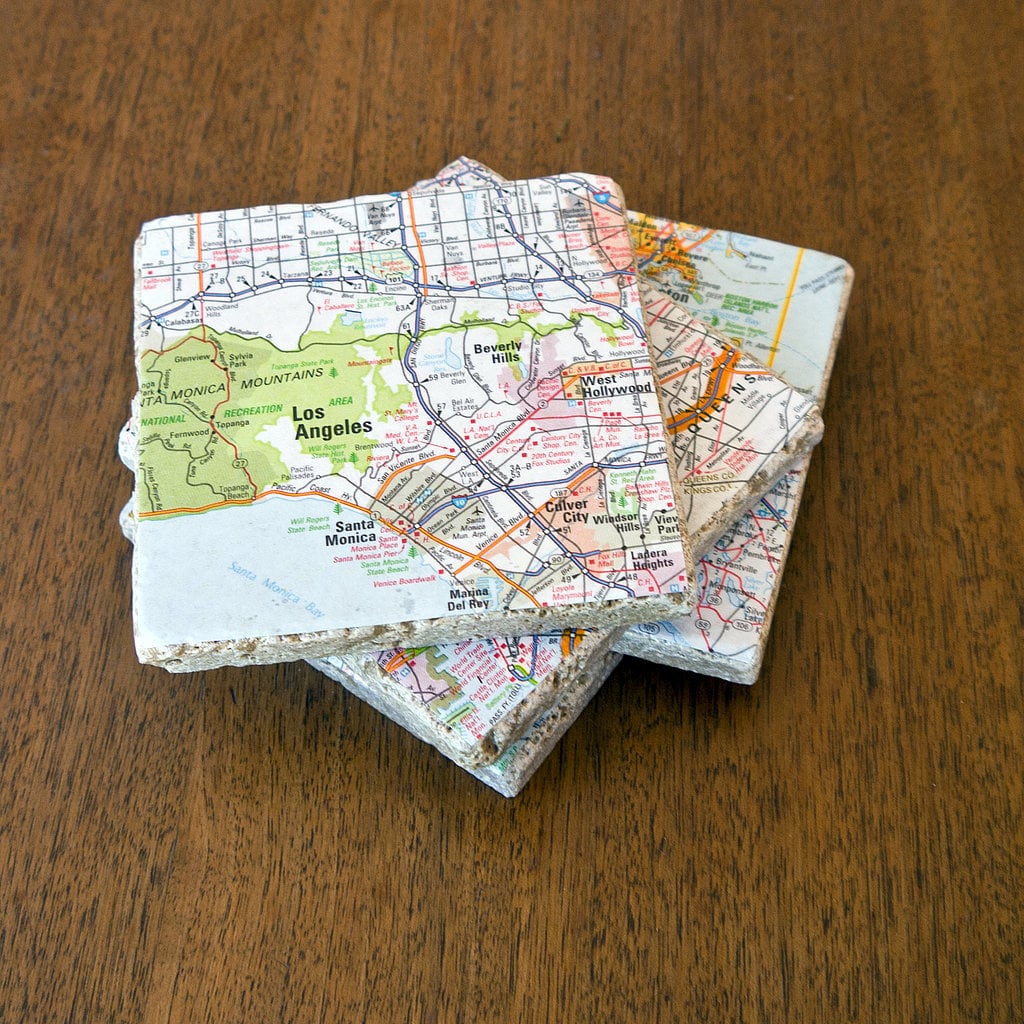 If you have leftover maps, then these map tiles [50] are the perfect complements. They're sturdy, fun, and make good conversation starters. You can even personalize them with maps of places the gift recipients have been to!
Coffee-Filter Peonies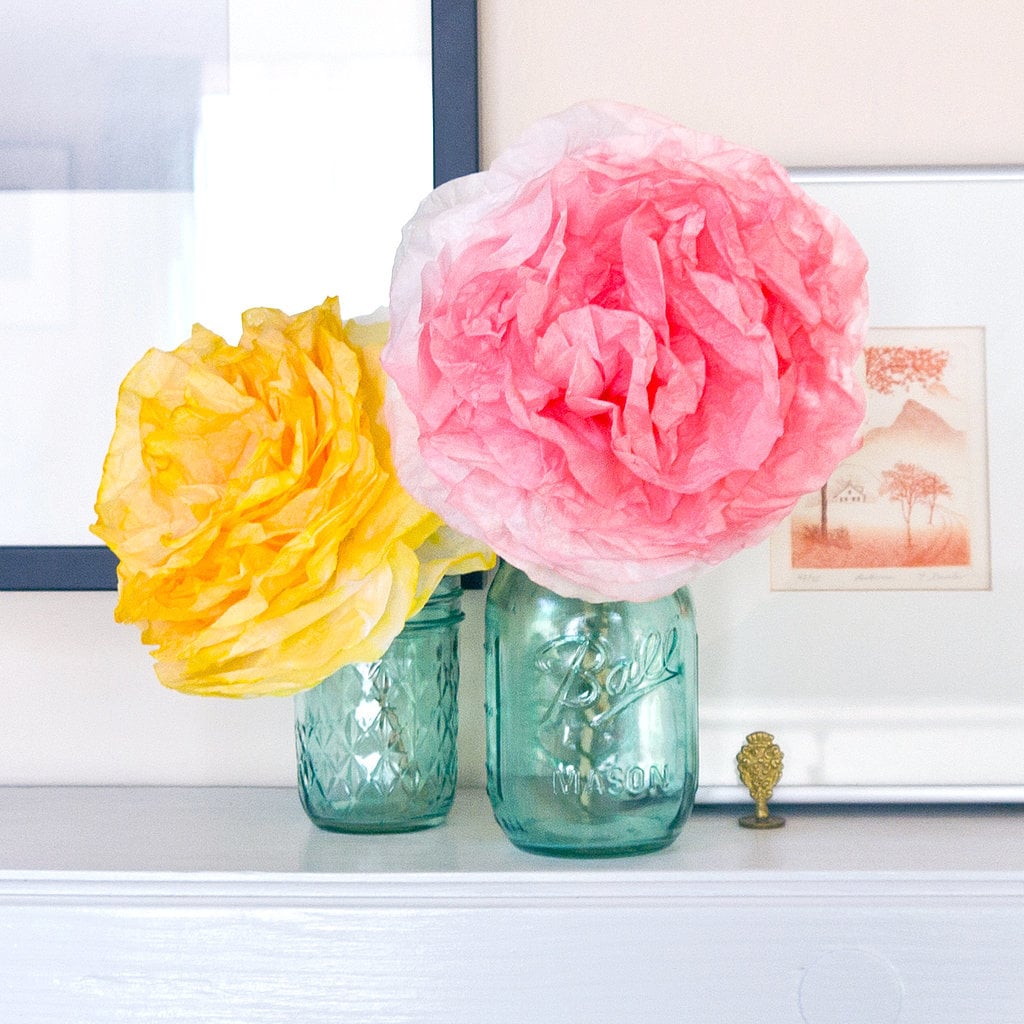 Make these eco-friendly coffee-filter peonies [51] that will never wilt and will last forever. If you're more fond of roses, here's how to make coffee-filter roses [52].
Monogrammed Candles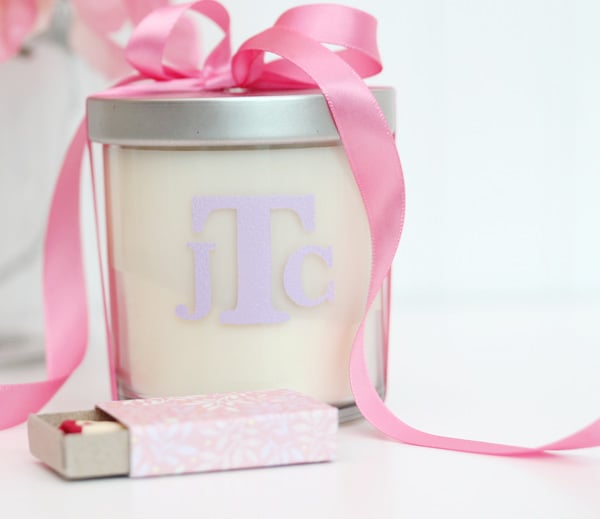 Make these monogrammed candles [53] for a personalized home decor gift.
Faux Wood Candle Holder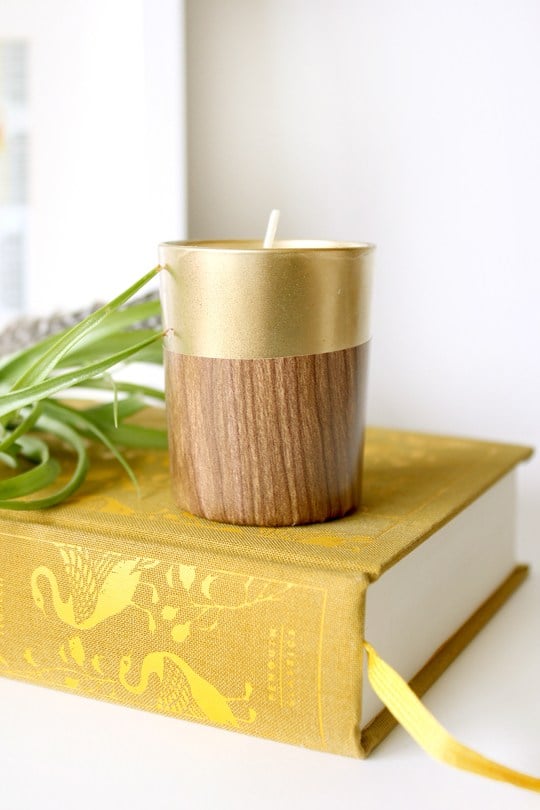 This retro faux wood candle [54] looks like the real deal and is perfect for someone with a stylish home.
Beaded Glass Candle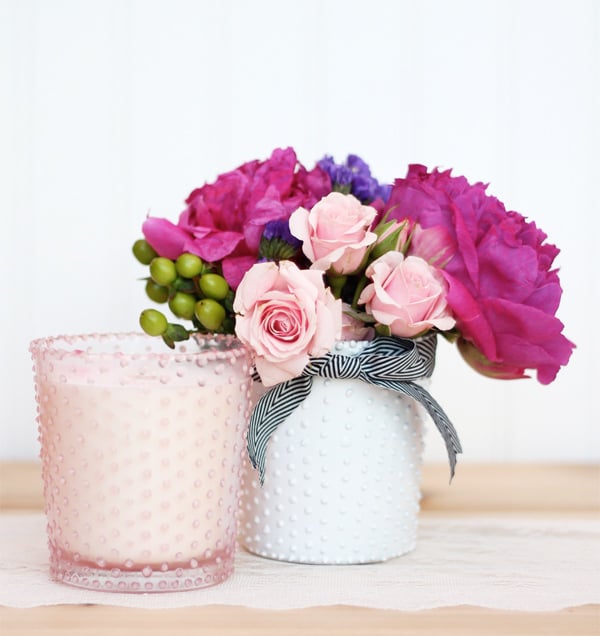 Your loved ones won't believe you made this beaded glass candle [55] — it looks so professional.
Lavender Candle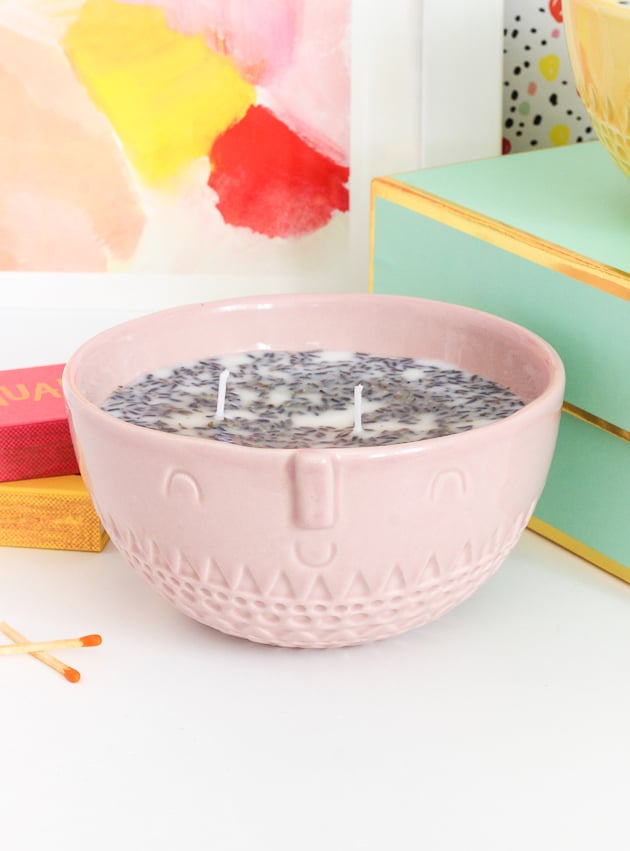 This DIY lavender candle [56] is a two-for-one gift: a candle and a pretty bowl!
Sparkling Candles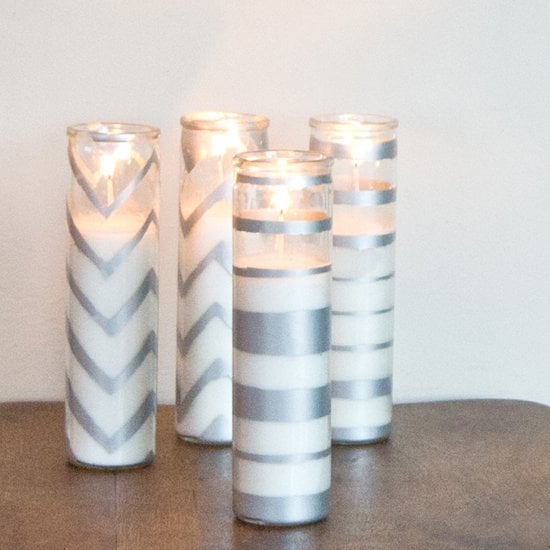 Celebrate the season with sparkling spray-painted candles [57] that cost hardly anything to make.
Coffee Grounds Candle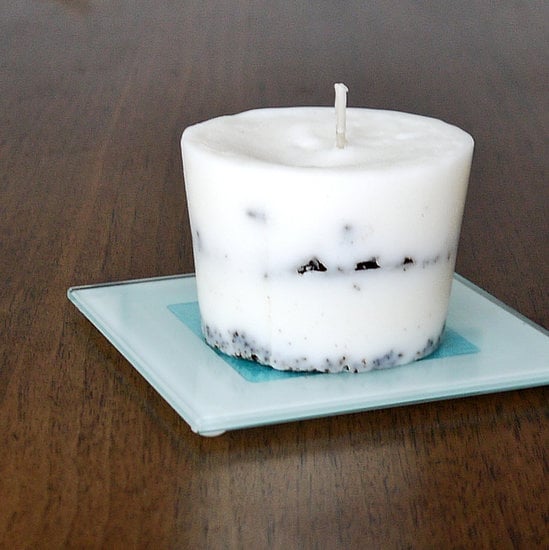 The coffee addict will love this coffee grounds candle [58] that will have a subtle hint of that heavenly smelling drink.
Map Votive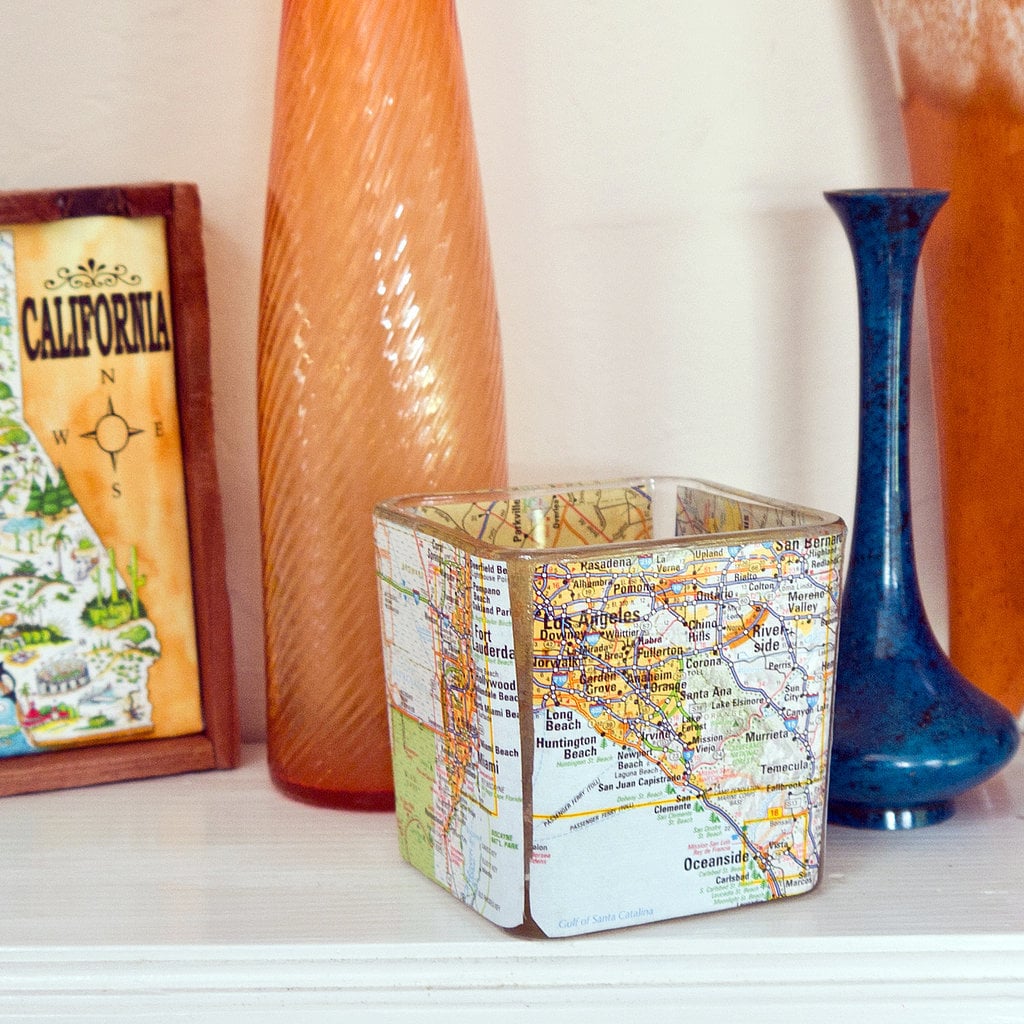 If you love to travel, then these map votives [59] are ideal decor. They're affordable to make and give out as gifts to your friends or family. All you need are dollar-store votives and an old atlas.
Glitter Candles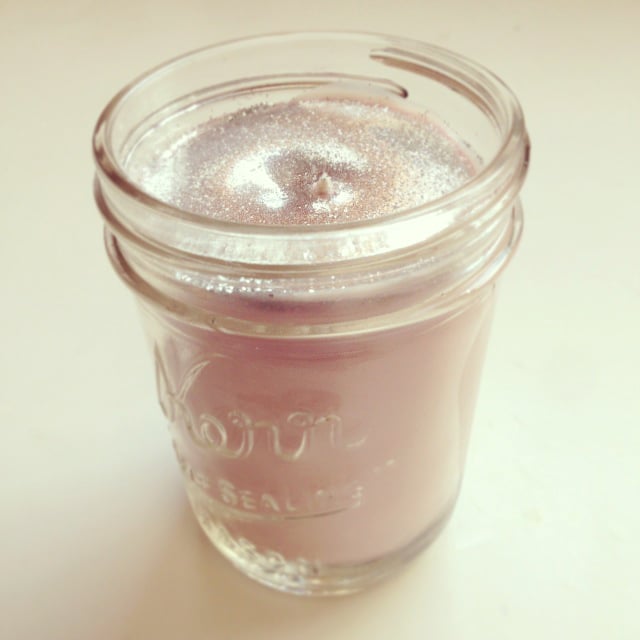 These glitter candles [60] will make such sweet and sparkly gifts.
Sharpie Mug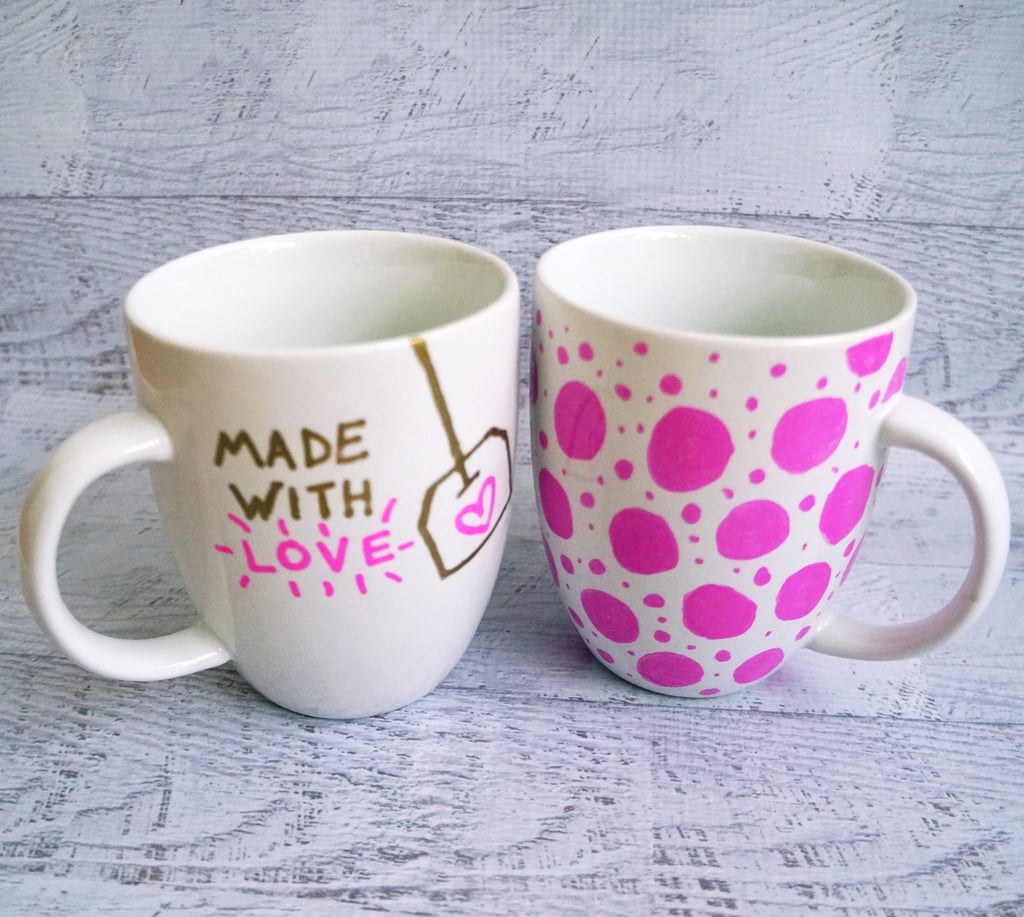 The sharpie mug [61] is such an easy DIY [62] project but will be a big hit with that special someone. Personalize it with their initials or just draw something you know they'll love.
Color-Blocked Instagram Ornaments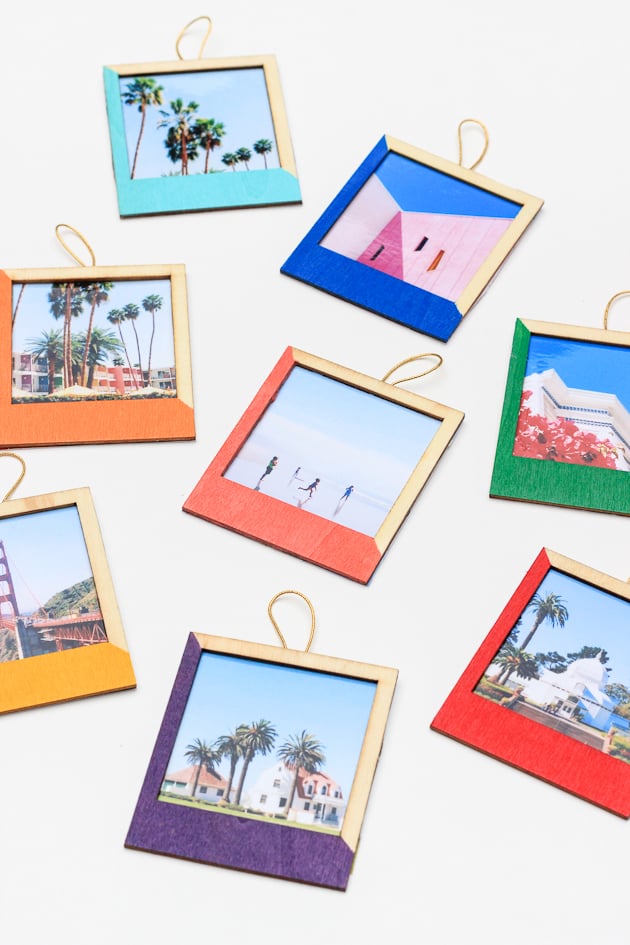 Pick a handful of Instagram photos you know your friend will love, and create these cute ornaments [63] using them.
Photo Bracelets
Upcycle old watches into these cool photo bracelets [64].
Cute Coasters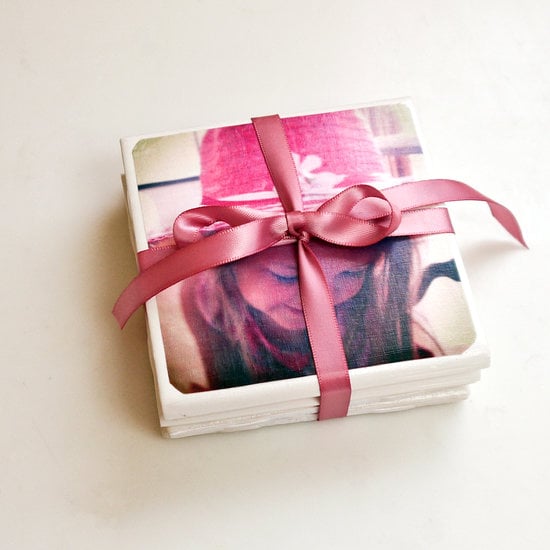 These cute picture coasters [65] are the perfect gift for those who love personalized gifts.
Picture Magnets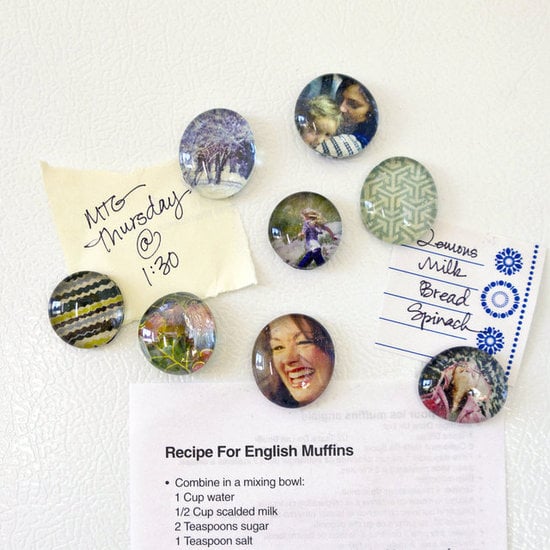 Make these special magnets [66] out of holiday cards and photos.
Instagram Canvas Print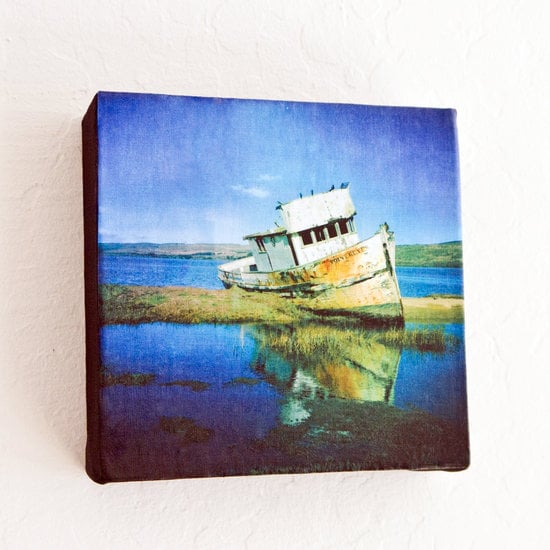 Instead of buying an expensive Instagram canvas print, learn how to make your own [67] for a more personal and affordable gift.
Temporary Tattoo Ornaments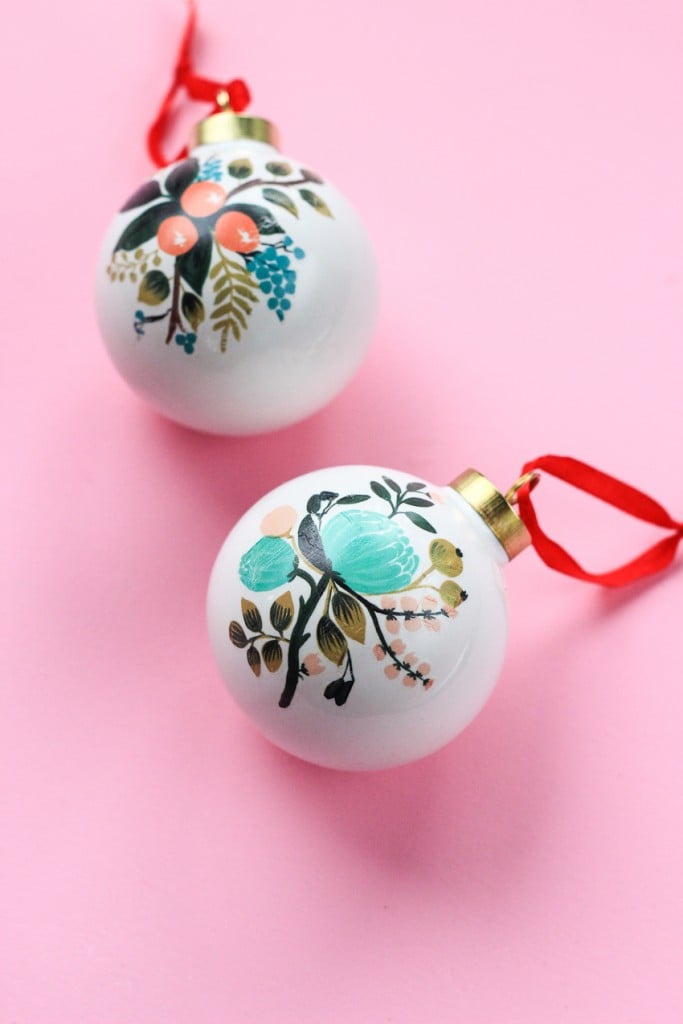 These temporary tattoo ornaments [68] only take 10 minutes to make.
Plastic Bag Wreath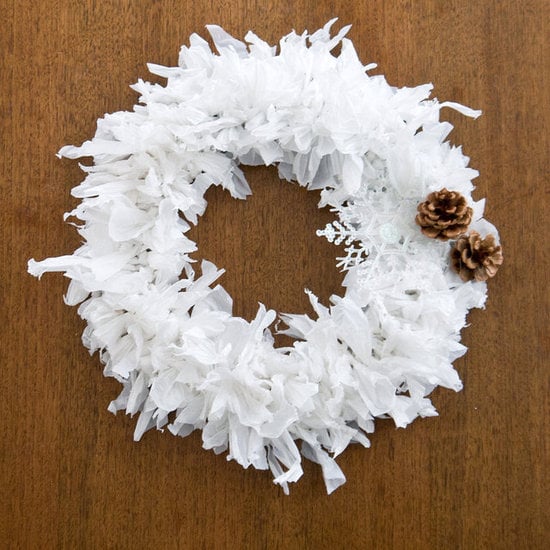 This wonderful, eco-friendly wreath [69] is made out of, get this, plastic bags!
Herb Wreath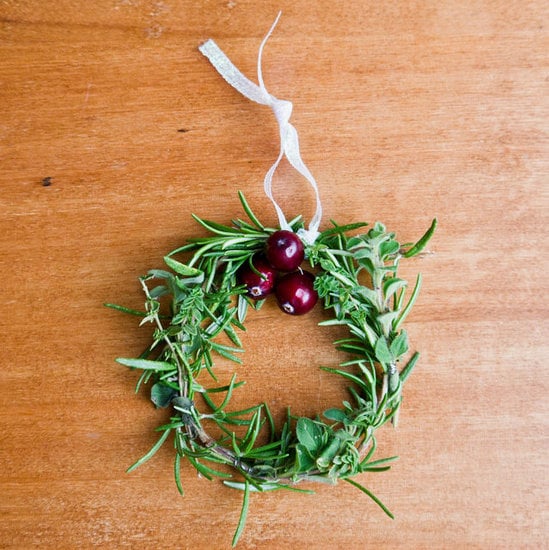 This simple herb adornment [70] can be made from things you already have in your kitchen!
Polka-Dot Purse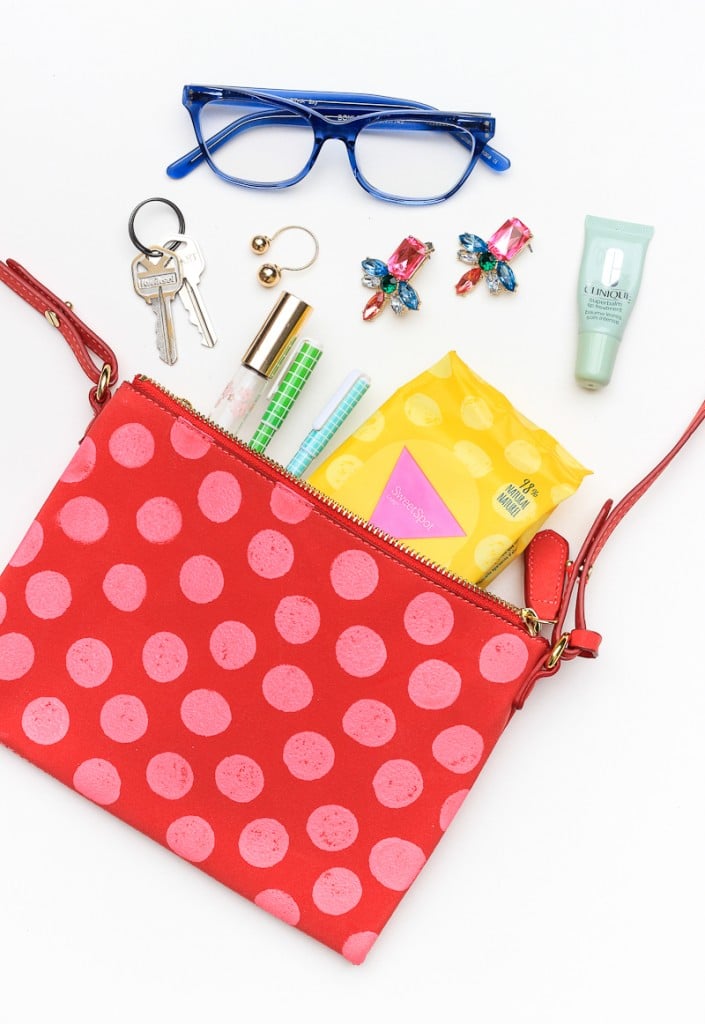 Make this cute polka-dot purse [71] for the girlie girl in your life.
Glitter Rings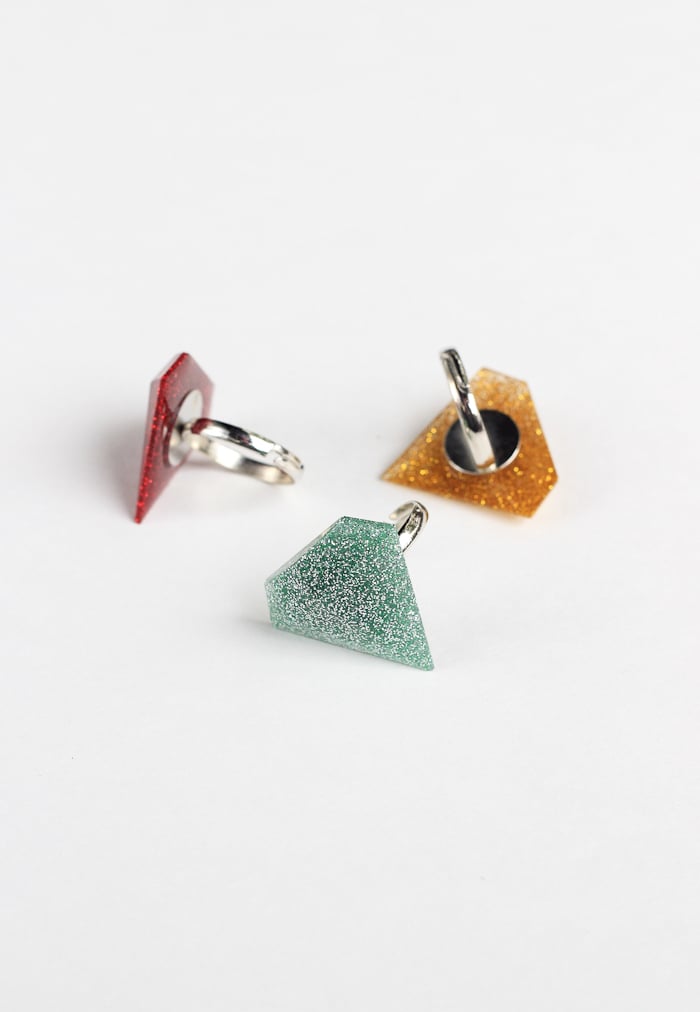 These colorful DIY glitter rings [72] are the perfect blingy accessory.
Agate Slice Hair Clips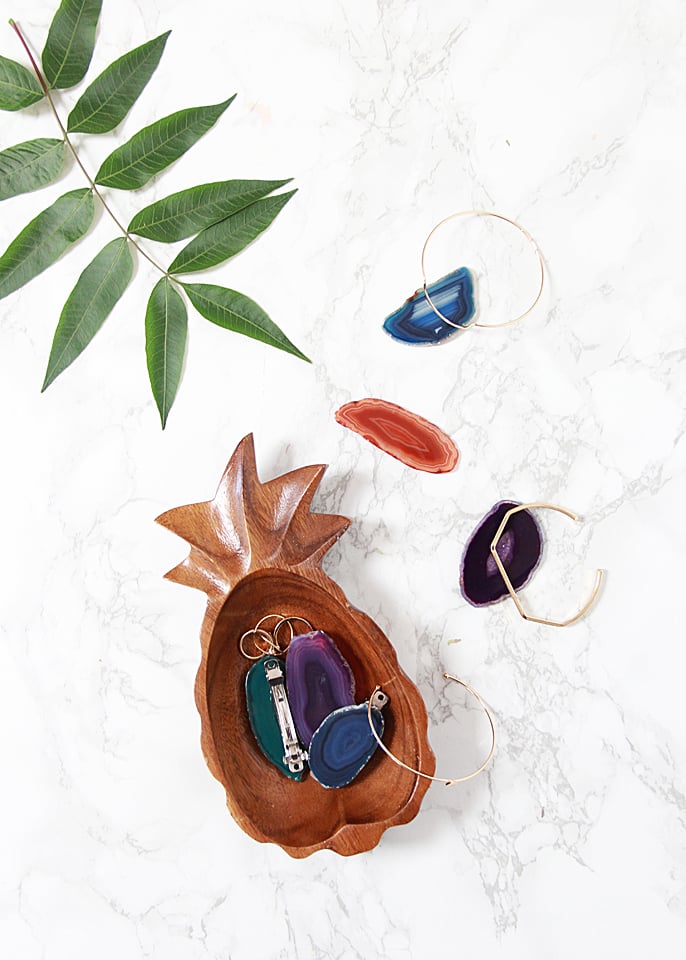 You won't believe how simple it is to create these pretty agate slice hair clips [73].
Patterned Clutch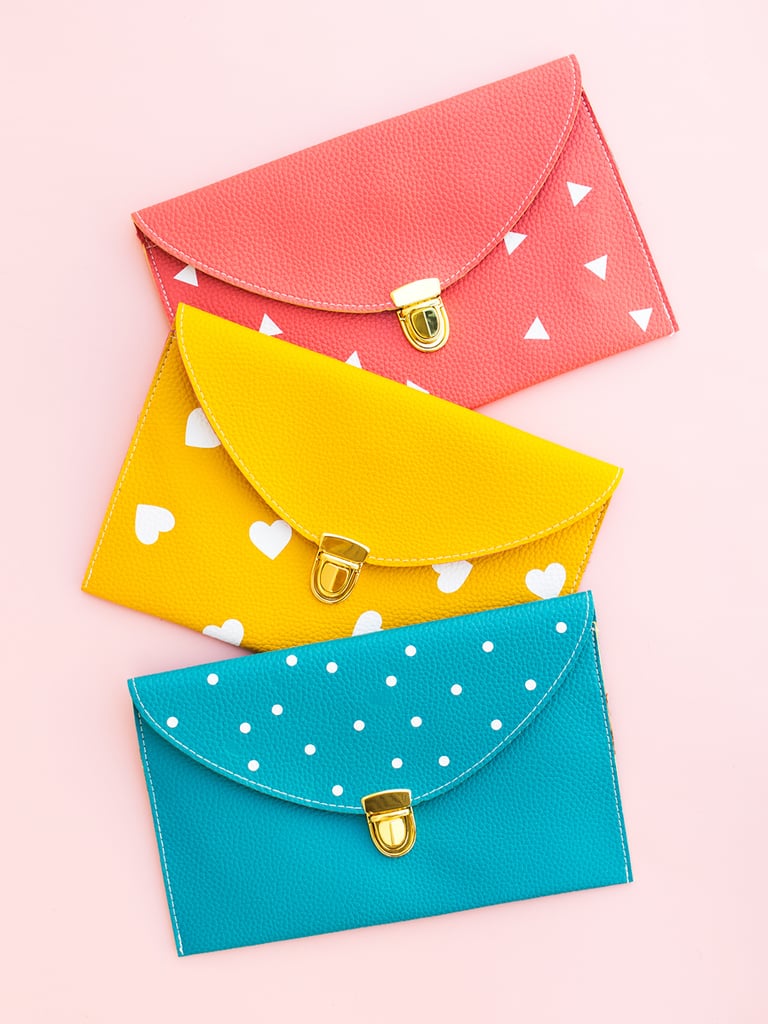 These patterned clutches [74] will add a pop of color to your outfit.
Rhinestone Hair Clips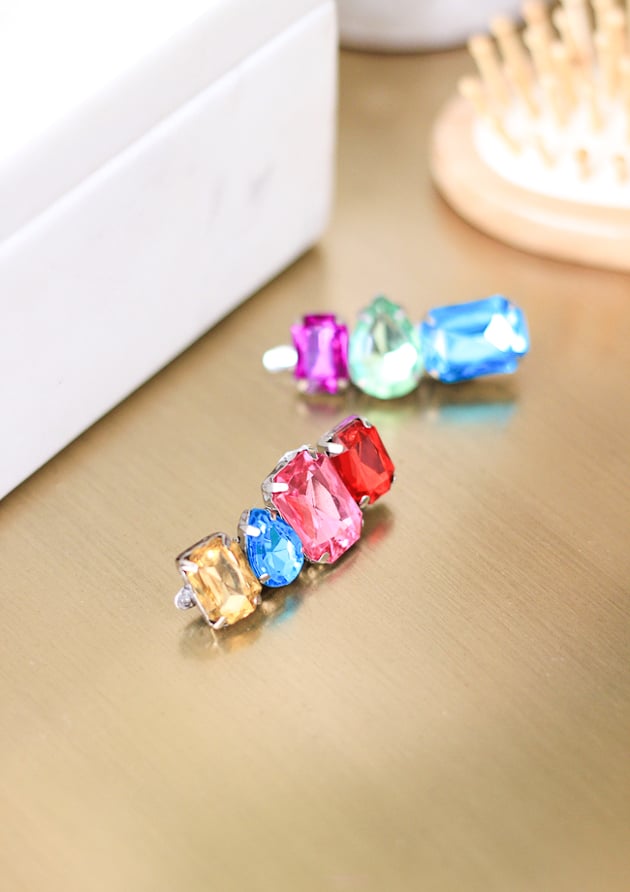 Give the gift of a little sparkle with these DIY rhinestone hair clips [75].
Brass Fringe Earrings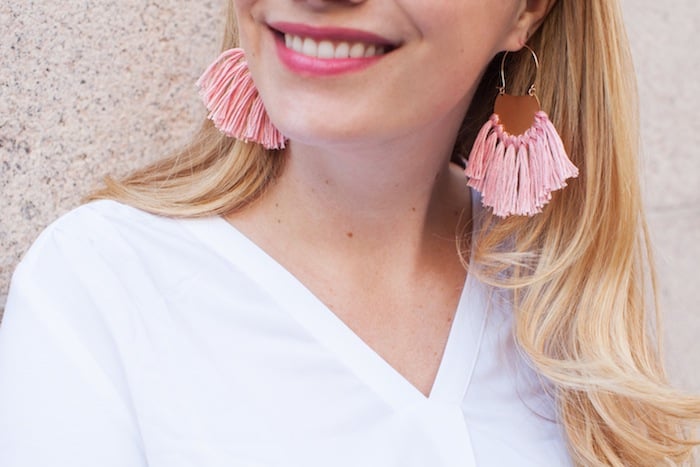 Anyone would love these funky, DIY brass fringe earrings [76].
Wire Headband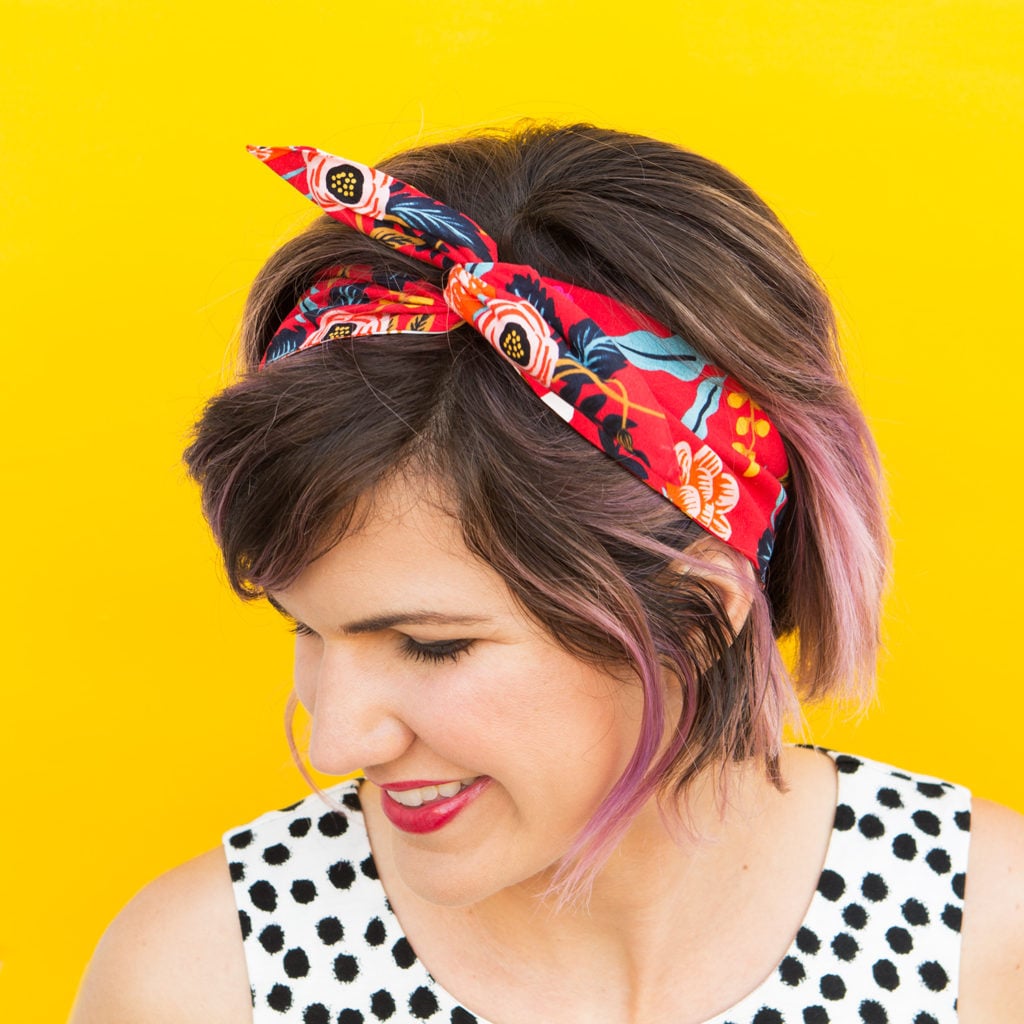 Your friends will love this wire fabric headband. [77]
Fringe Bag Charm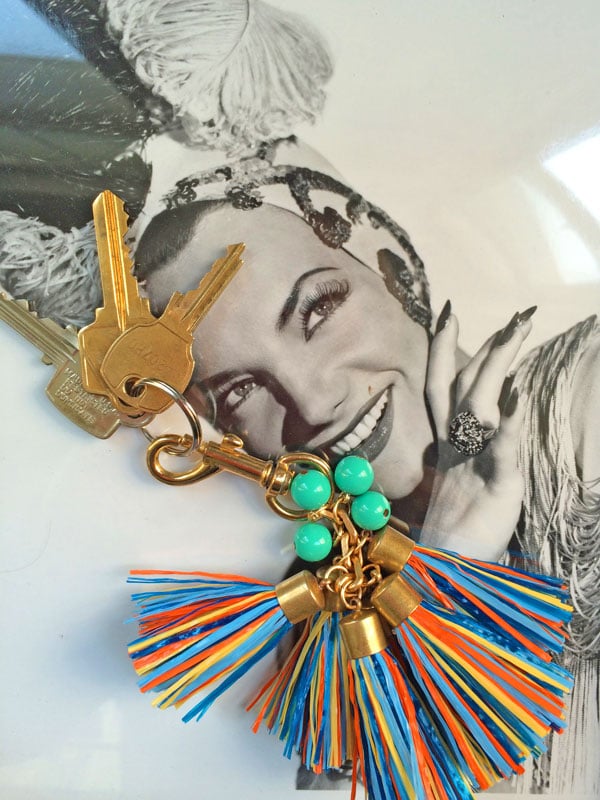 This raffia bag charm [78] would be perfect for a fashionable friend.
Ribbon Chain Bracelet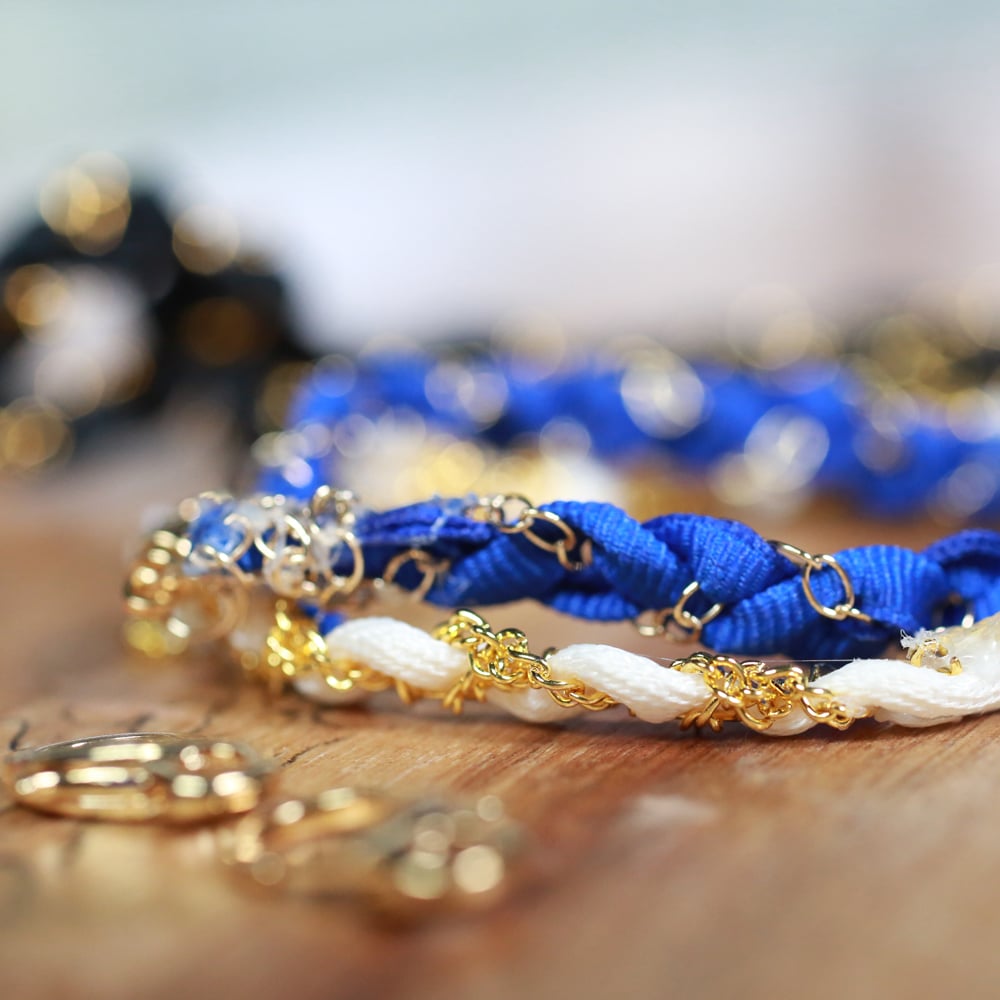 This DIY [79] ribbon chain bracelet [80] is such a pretty piece of jewelry.
Painted Camera Strap
This painted camera strap [81] is perfect for the photography junkie.
Thread-Wrapped Bracelet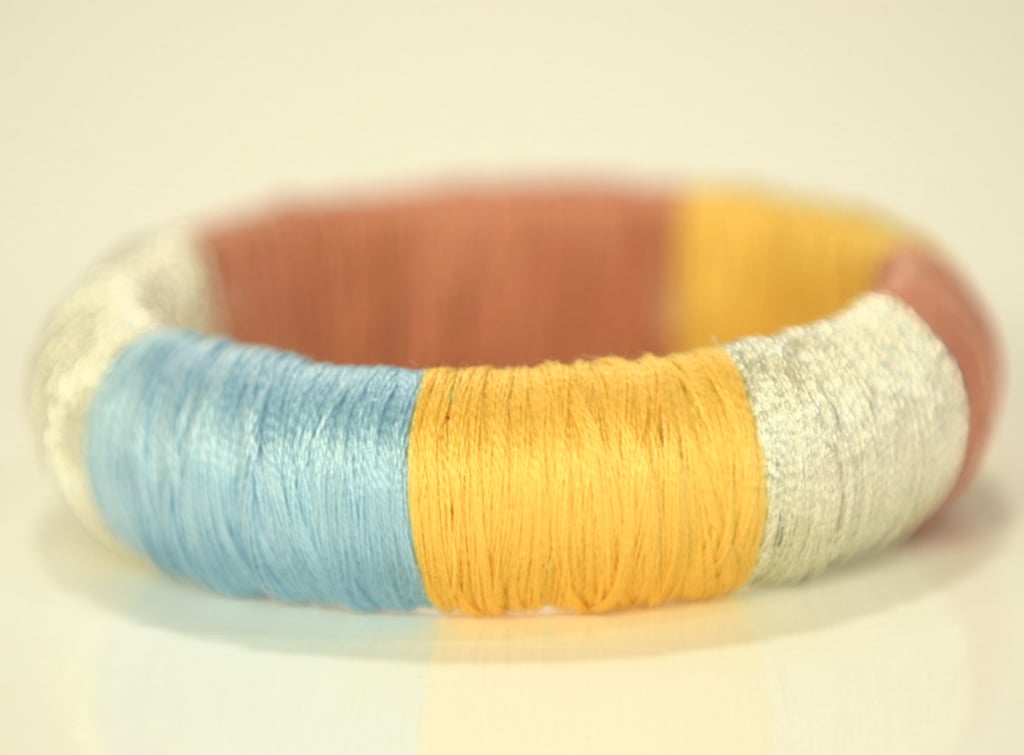 Update an old bangle with thread [82] for a colorful new accessory.
Bath Bombs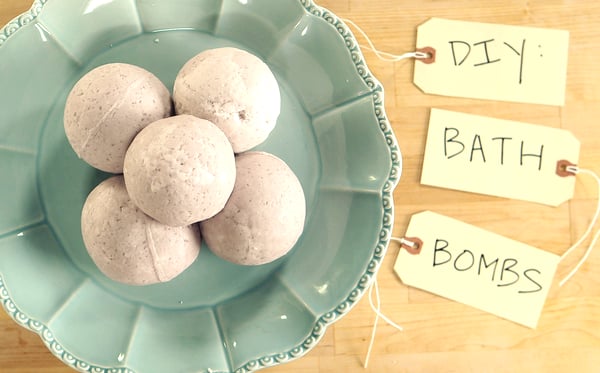 The receiver of this gift can upgrade her bath experience with these bath bombs [83].
Spa Trio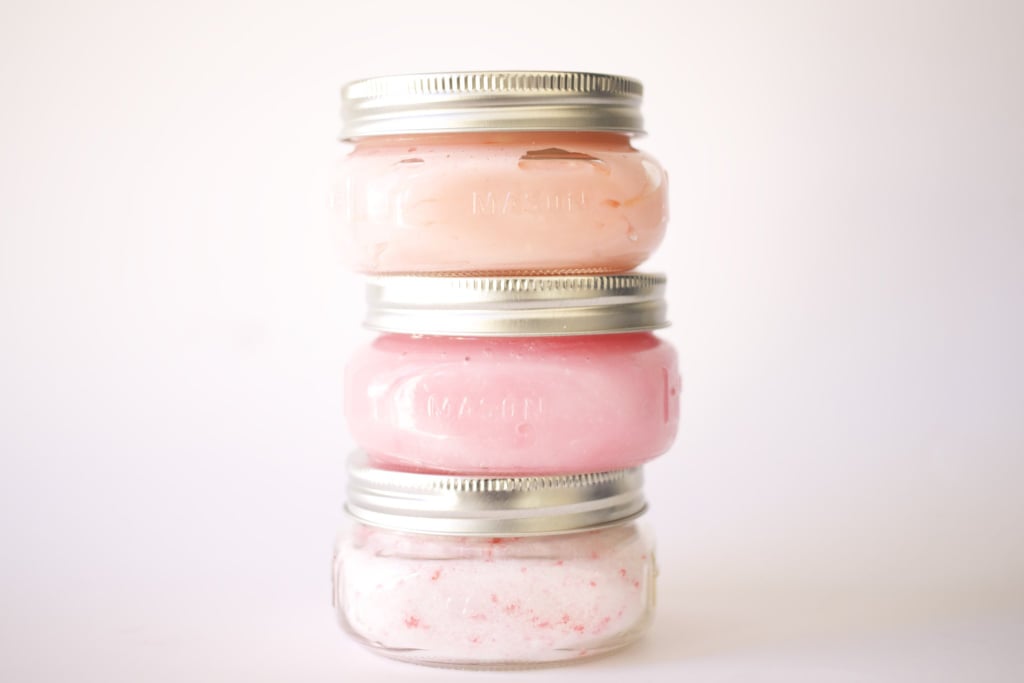 Package these spa kits [84] up in cute half-pint jars and you have the perfect gift for anyone who would love a little pampering.
Microwavable Eye Mask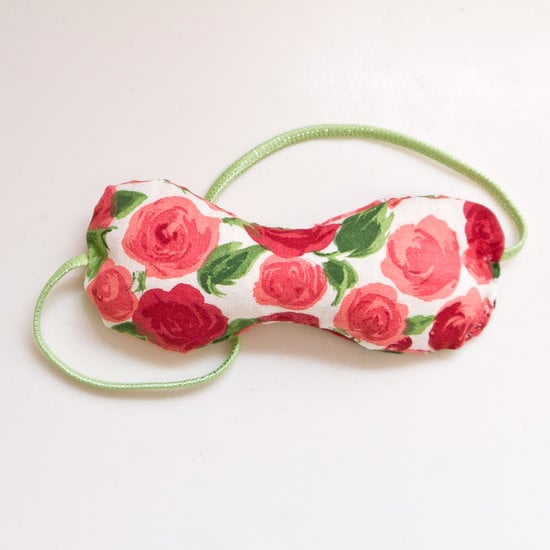 This eye mask [85] can be warmed or chilled to suit the user's needs.
Gardener's Scrub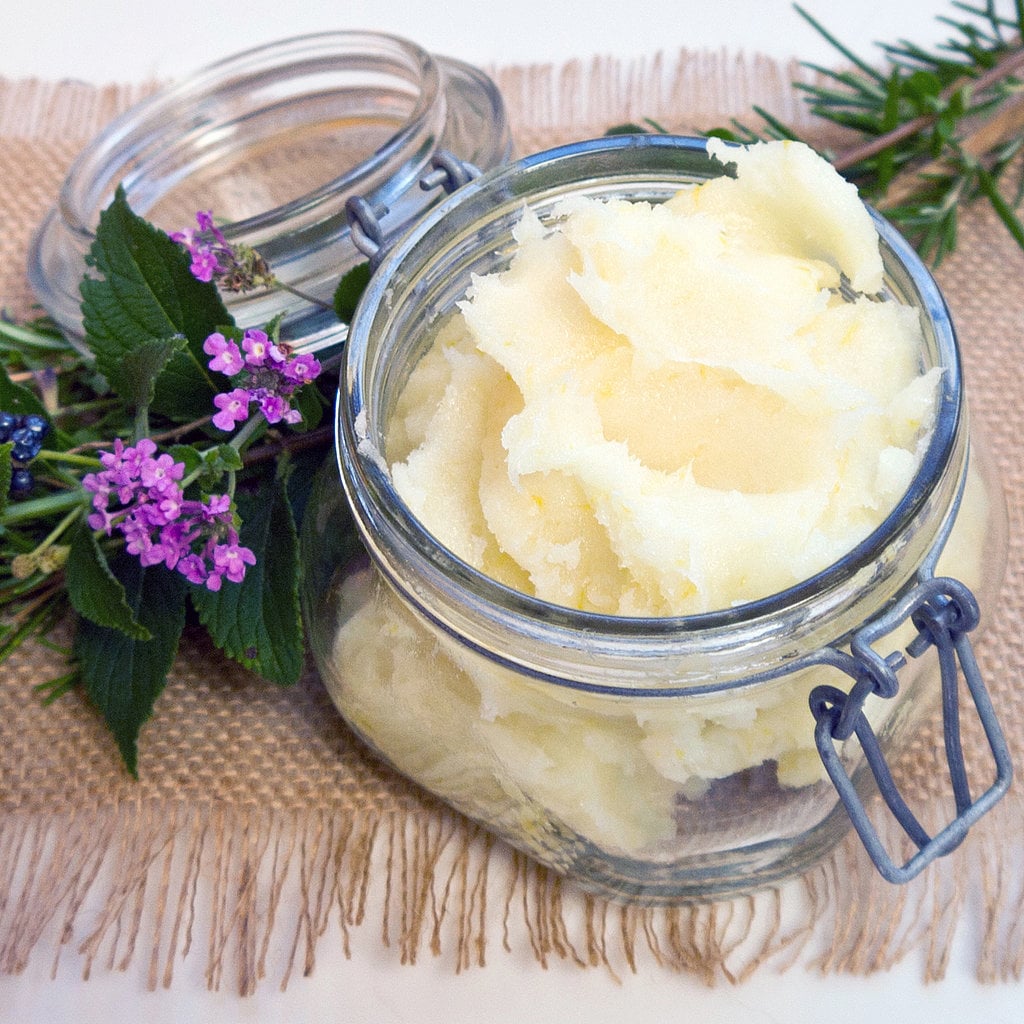 Don't let digits suffer from a love of gardening. This DIY gardener's scrub [86]will gently exfoliate and moisturize hands.
Aromatherapy Shower Tablets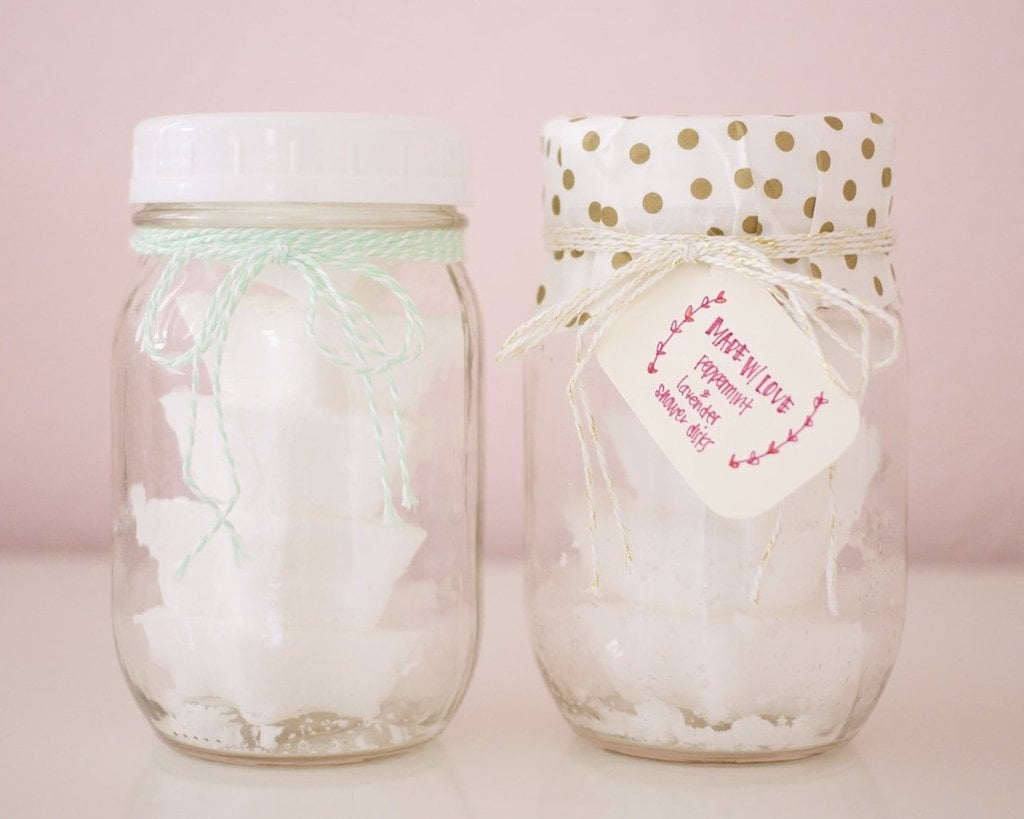 These aromatherapy shower tablets [87] are super easy to make and would make a great holiday gift to share with friends and loved ones.
Pineapple Sugar Scrub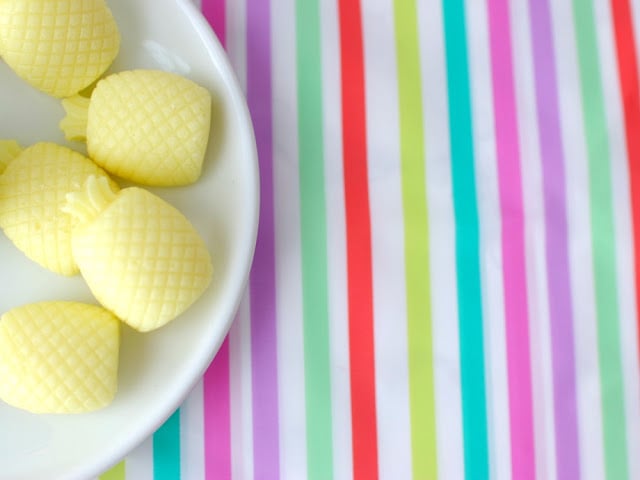 Her skin will be oh so smooth and have a pleasant sweet smell with this homemade pineapple sugar scrub [88].
Macaron Soaps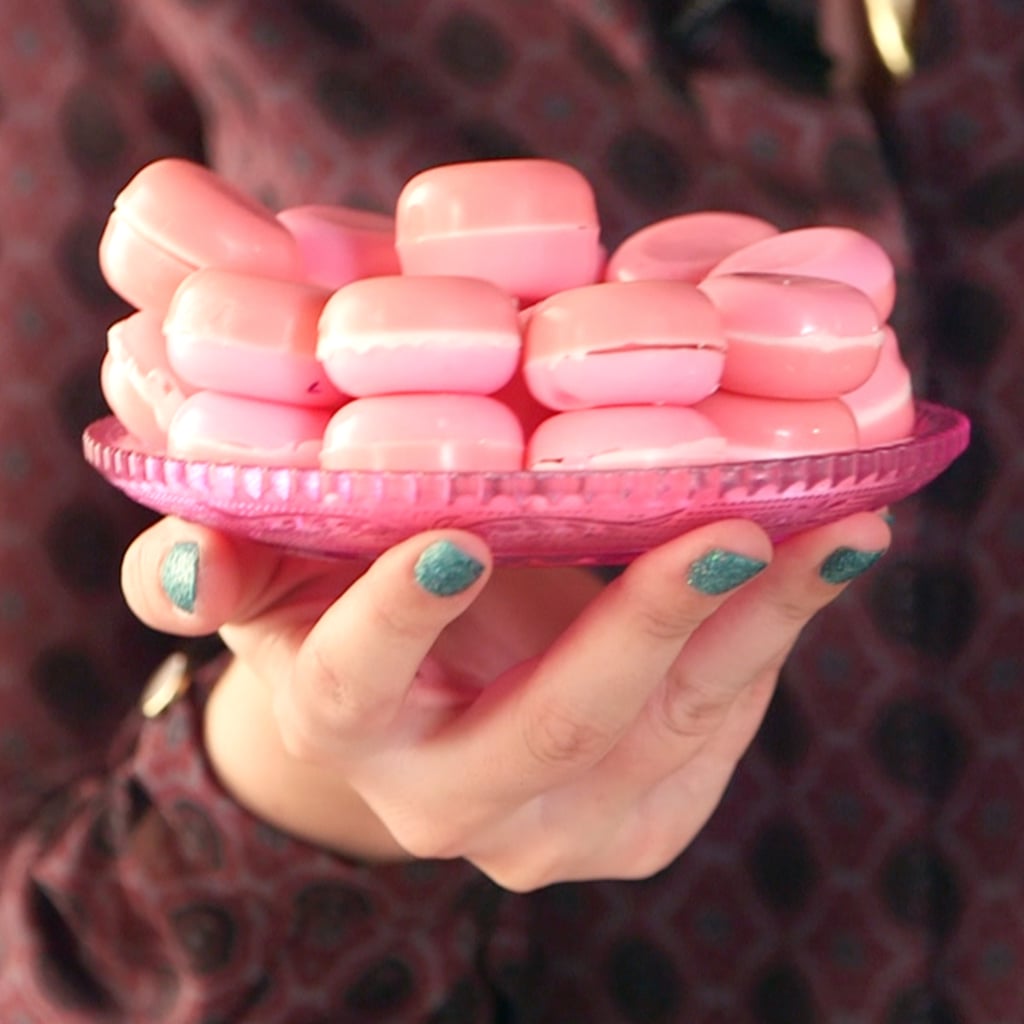 These macaron soaps [89] combine the best of both worlds – practicality and pleasing aesthetics.
Rose Petal Lip Balm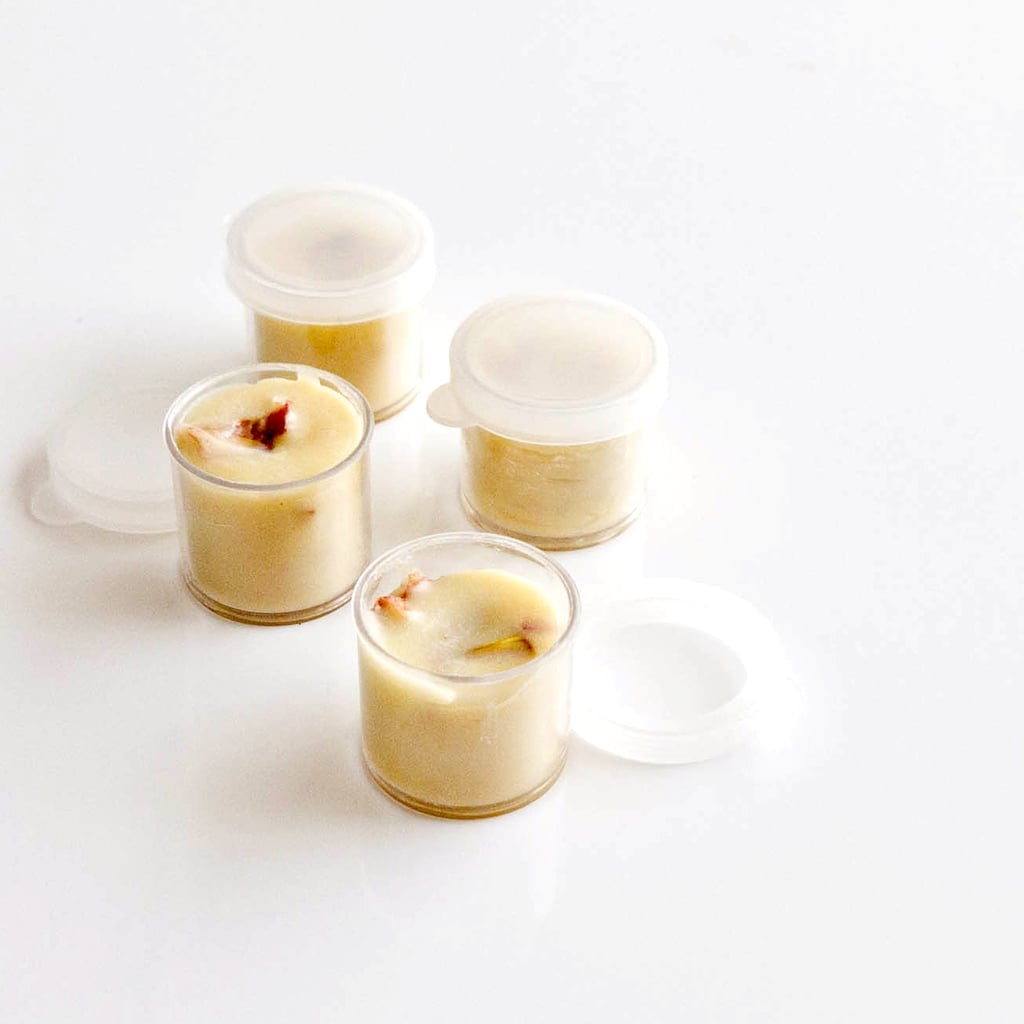 Putting rose petals from a bouquet you already have into a lip balm [90] is just genius.
Candy Cane Peppermint Sugar Scrub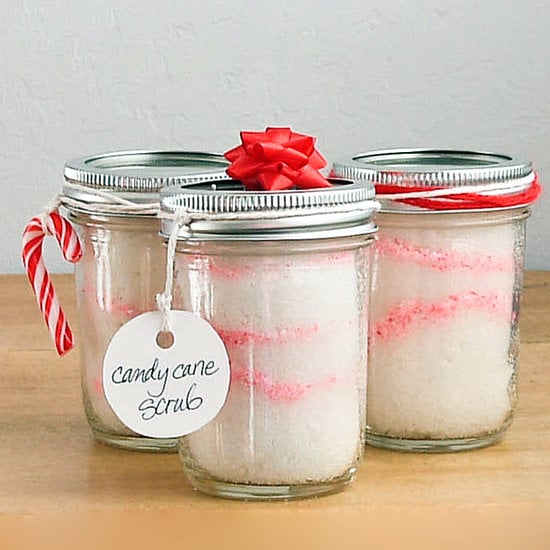 This candy cane peppermint sugar scrub [91] will delight someone who is fond of pink.
Lemon Rind Soap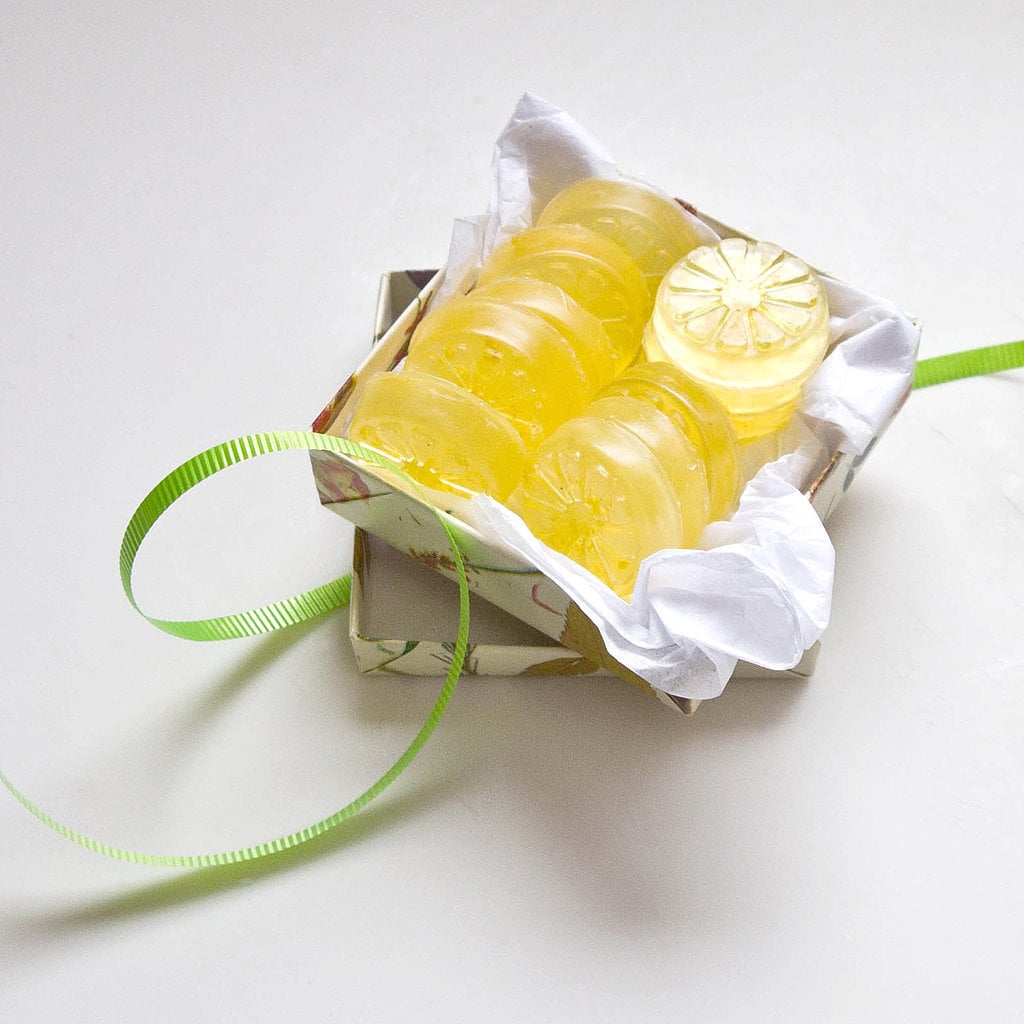 These lemon rind soaps [92] are too cute not to gift.
Shower Jelly Jewels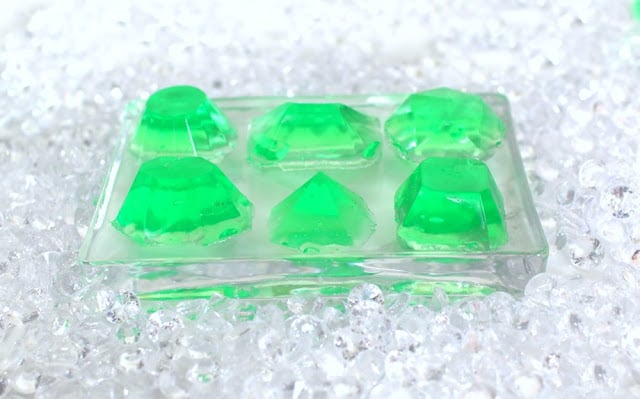 Drop these DIY [93] shower jelly jewels [94] into the water for a relaxing time in the tub.
Bath Salts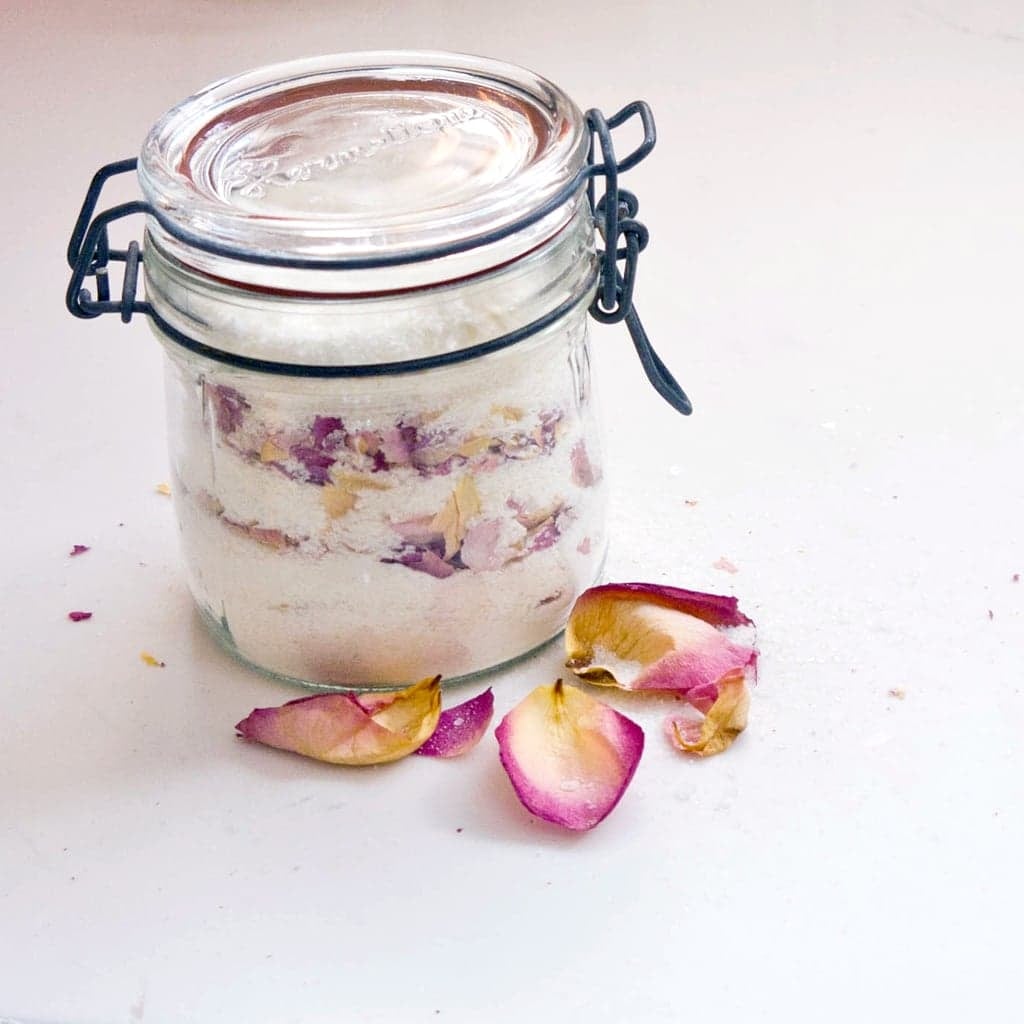 These rose petal bath salts [95] make a great gift for people who love to treat themselves.
Lotion Bars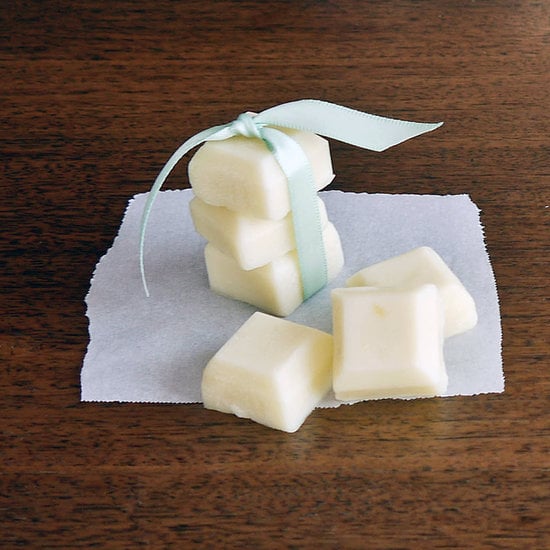 These lotion bars [96]are so handy — they'll keep her hands moisturized throughout the day.
Sleep Salve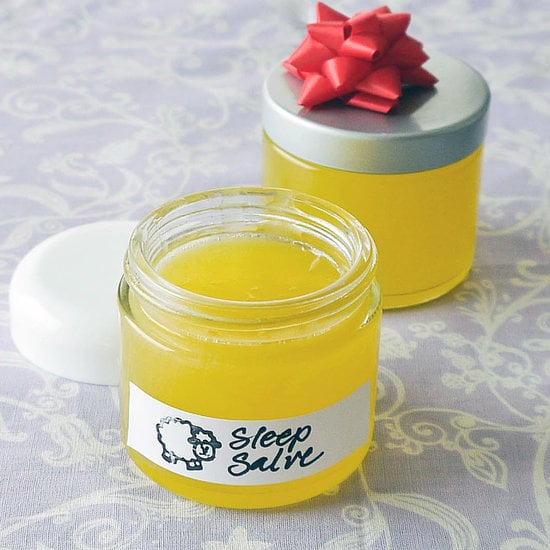 This sleep salve [97] will relax the user right into dreamland.
Body Lotion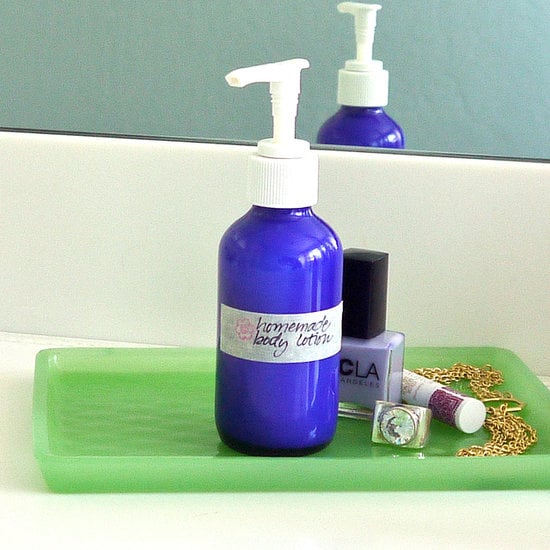 Whip up some homemade body lotion [98] as a holiday gift for your friends. They'll love how natural it is and how well it moisturizes their skin.
Flavored Salts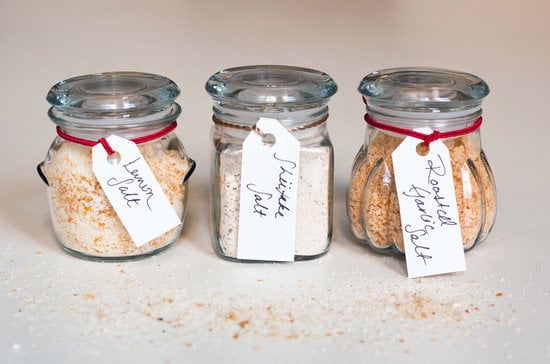 Flavored salts [99] make a great gift for the foodie who loves to cook.
Hot Buttered Rum Mix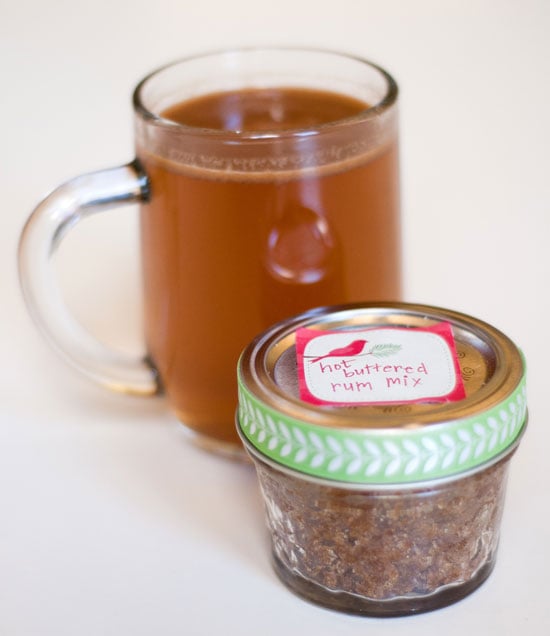 Cozy up with some pals and treat them to hot buttered rum mix [100] in jars.
Limoncello
Limoncello [101] makes a great present for those with a fondness for cocktails.
Peppermint Candy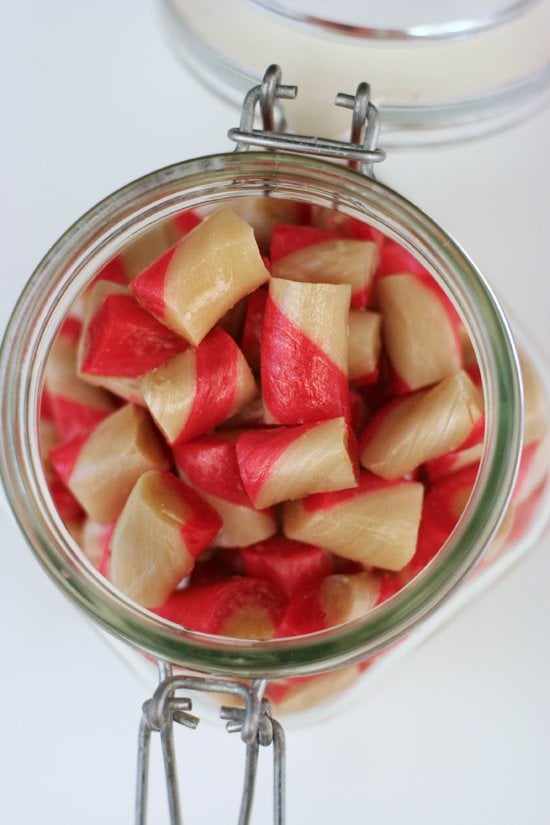 These peppermint hard candies [102]are so cute and colorful — what's not to love?
Vanilla Hot Chocolate Mix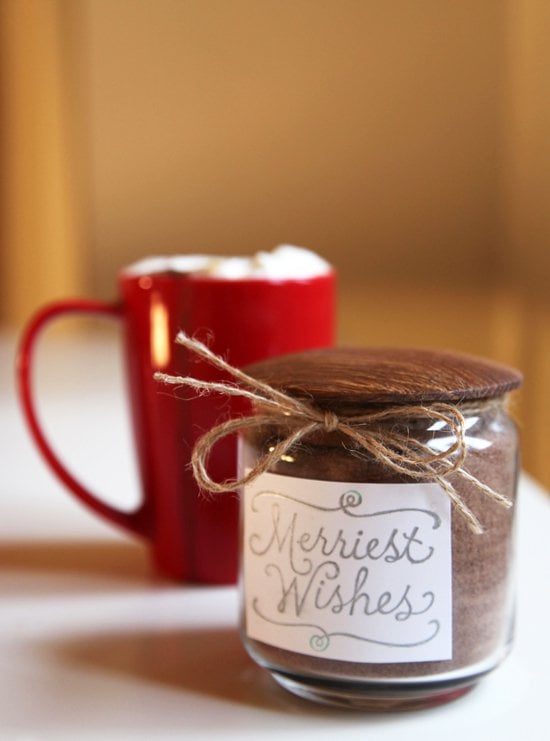 Gift someone special the comfort only hot chocolate [103] can give!
Spice Rub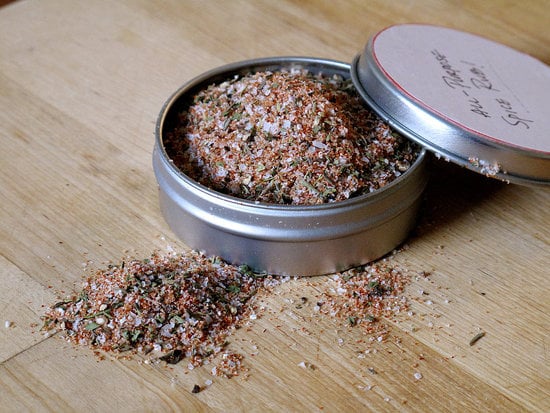 This spice rub [104] is great for a variety of dishes. POPSUGAR Food says it suits anything from roasted vegetables to grilled chicken.
DIY Tea Bags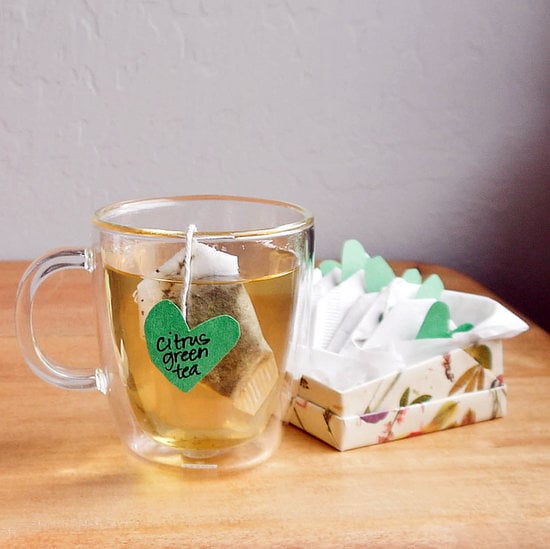 Make these cute tea bags [105] with a special blend of customized tea to show your love.
French Macarons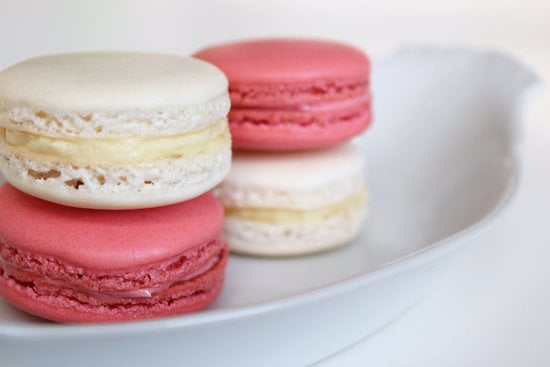 Macarons [106] are such pretty and delicious sweet treats to give that special someone.
Chocolate-Covered Bacon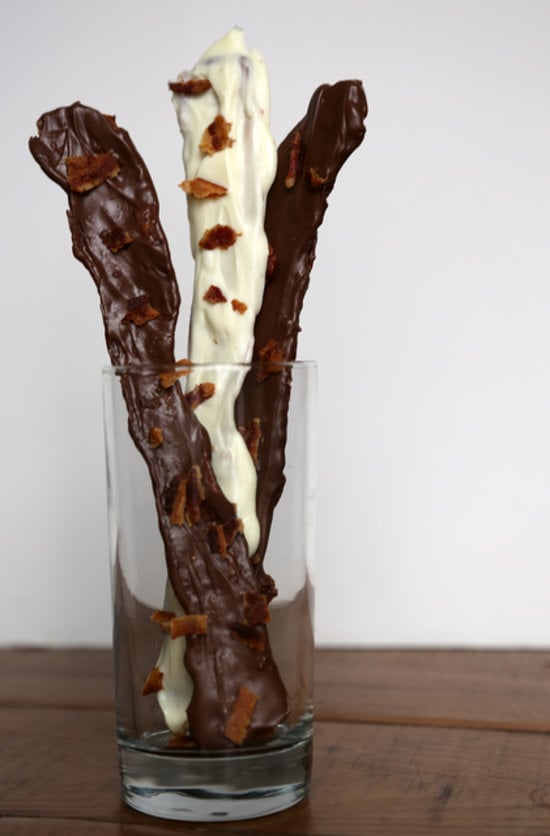 Chocolate-covered bacon [107]?! You might need to make a big batch in case you decide to keep some to yourself.
Homemade Thin Mints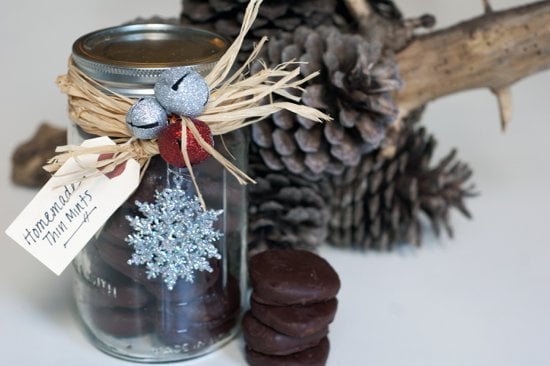 Give your loved ones their Girl Scout fix year-round with these homemade Thin Mints [108].
No-Bake Oreo Truffles
Who doesn't love Oreos and truffles [109]?
Chocolate-Almond Toffee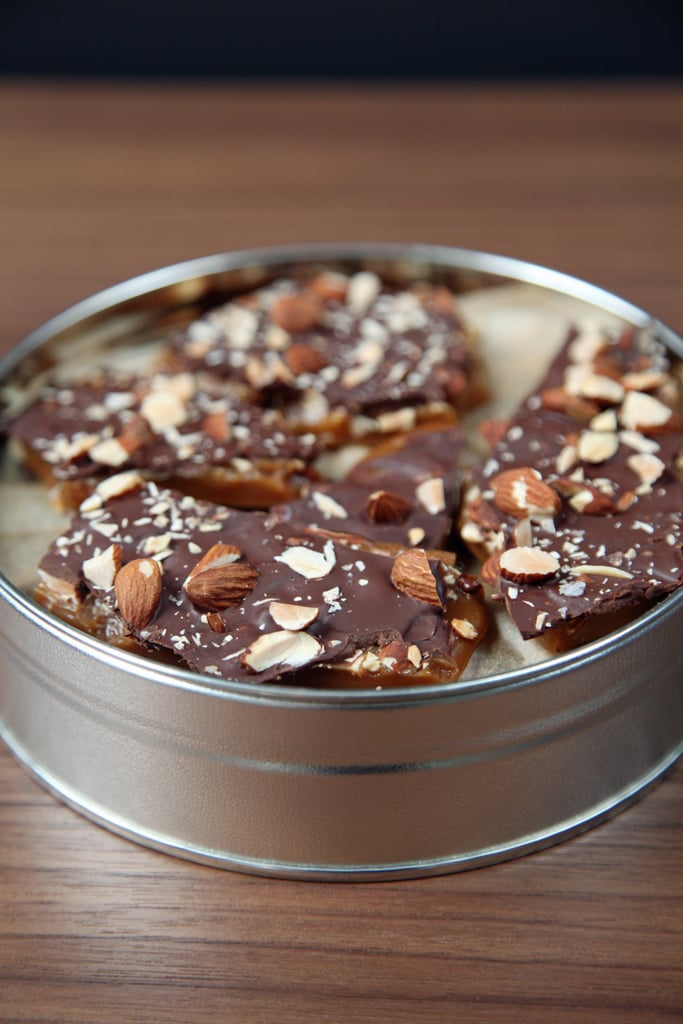 Your friends will all want to indulge in homemade chocolate-almond toffee [110].
Chocolate Caramel Popcorn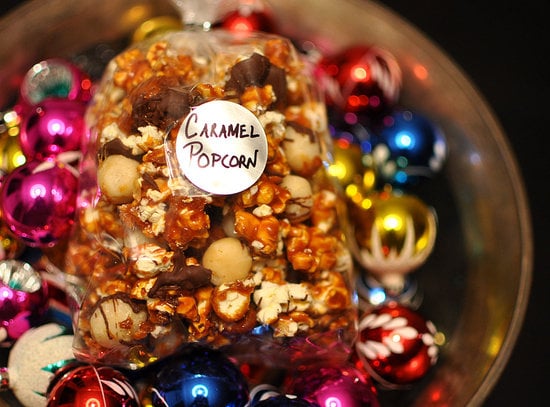 Make your own popcorn [111] instead of handing out store-bought ones as gifts.
Potpourri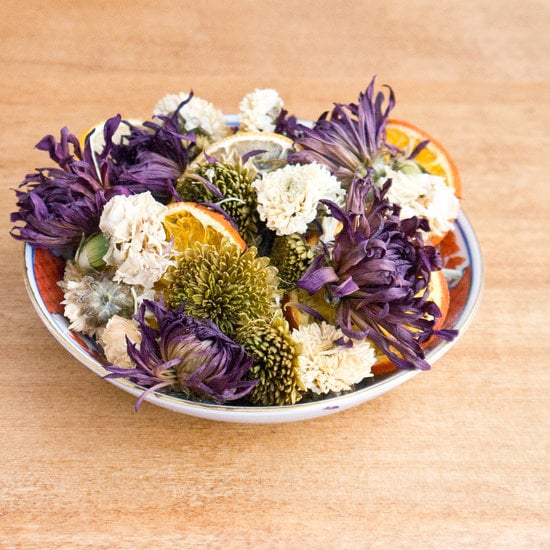 Make custom potpourri [112] to fill your loved one's home up with a beautiful scent.
Bug-Away Scented Floating Candles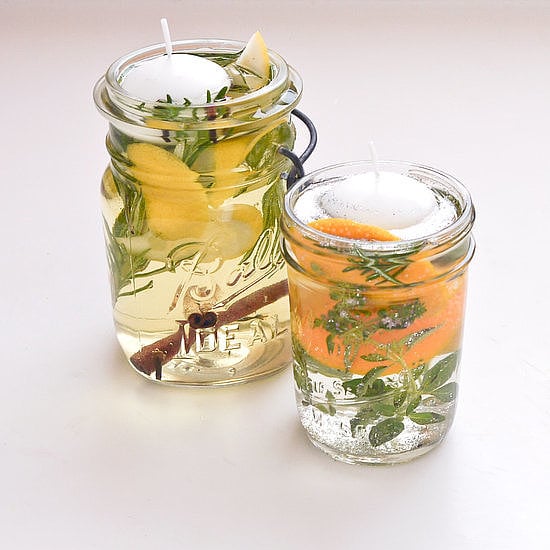 These scented floating candles [113]are pretty, but are hiding a deadly secret. Well, deadly to bugs, at least. They are effective in chasing off those unwanted pests!
Scent Diffuser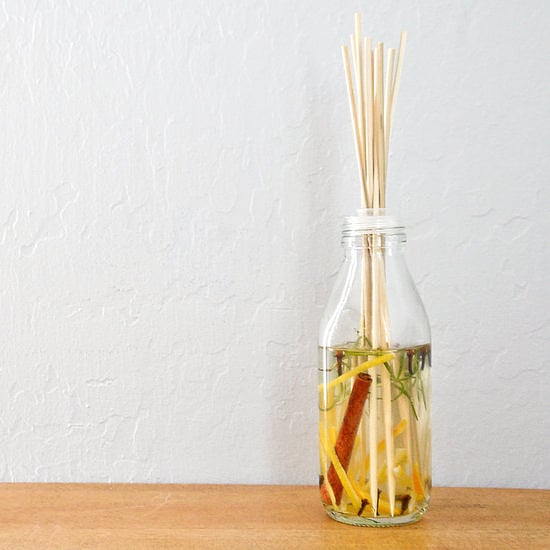 These DIY reed diffusers [114] are not only cheaper to make, they are also less toxic. You don't have to worry about spills on the floor.
Rainbow Playdough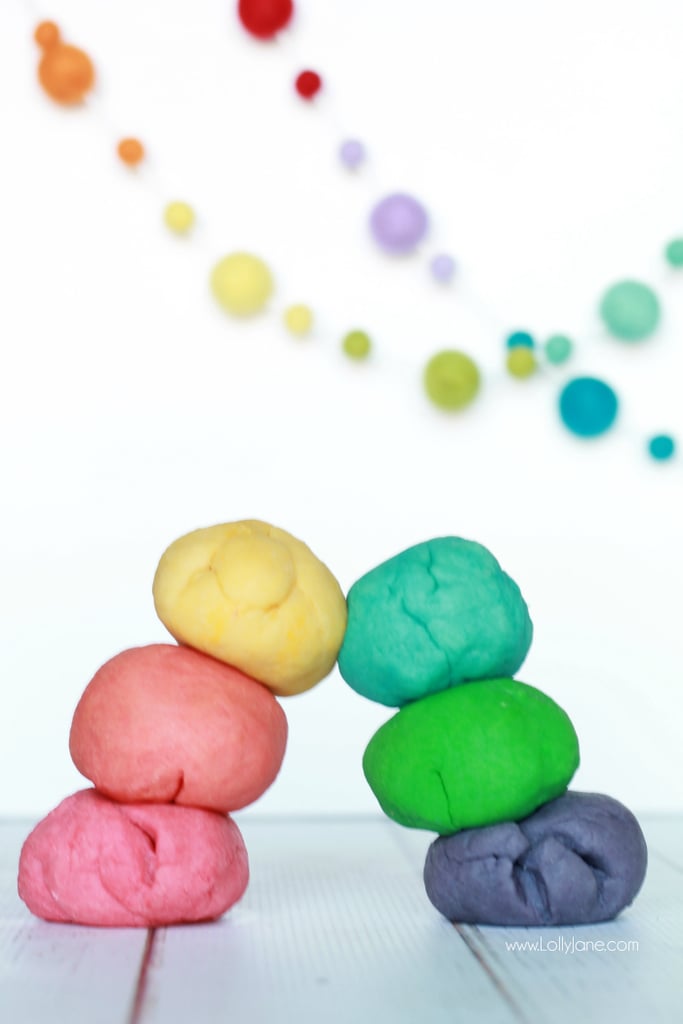 Kids will have a ball with this easy rainbow playdough [115], made from natural ingredients.
Glitter Slime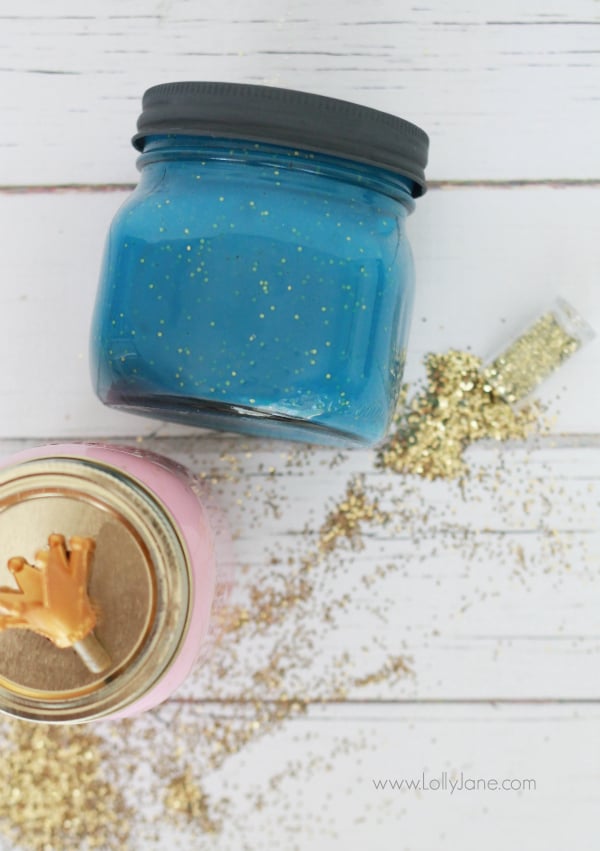 This glitter slime [116] will entertain kids for hours.
Paint-Dipped Alphabet Letters
Paint-dipped alphabet letters [117] are fun and educational (not to mention adorable).
Cardboard Arcade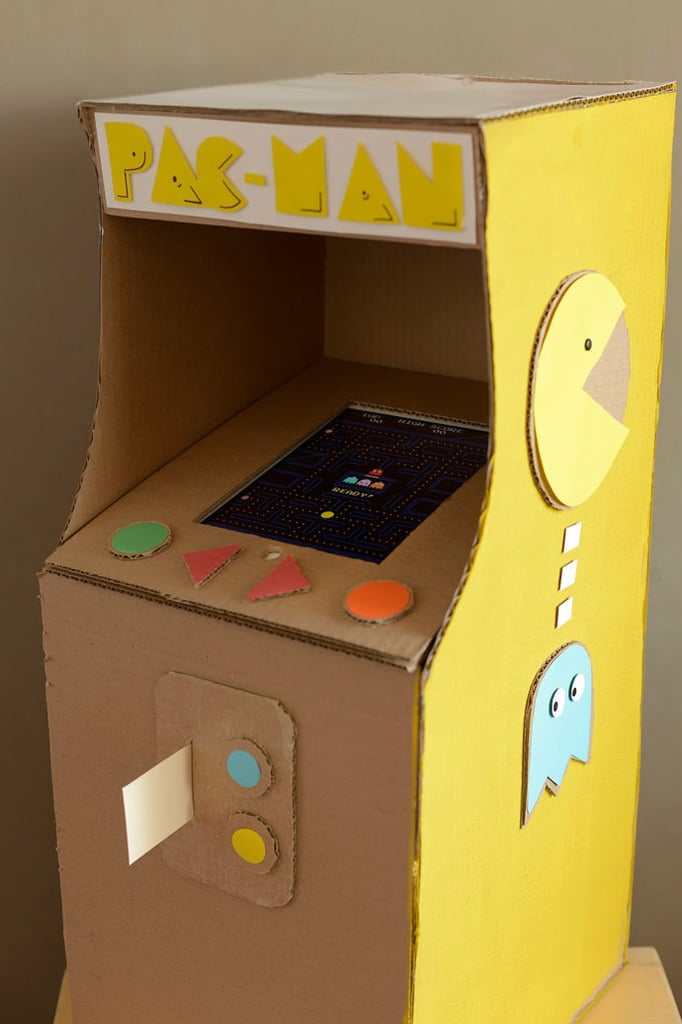 Bring arcade time home with this cute handmade DIY Pac-Man game [118] made from cardboard.
Wooden Spindle Dolls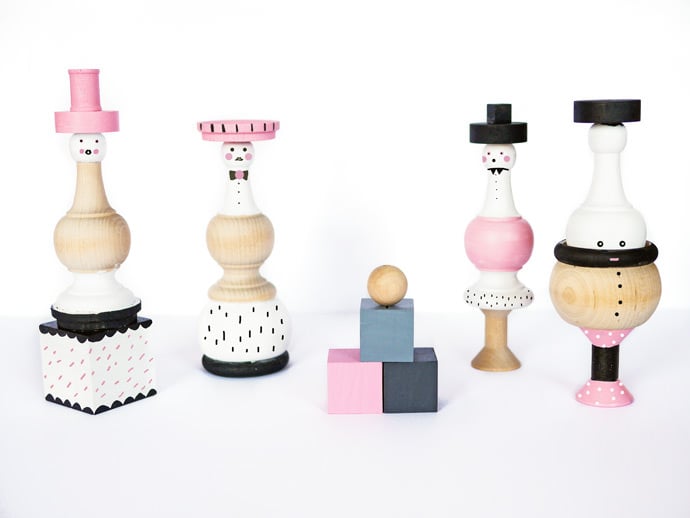 These wooden spindle dolls [119] are so sweet and simple to make.
Teddy Bear Lockets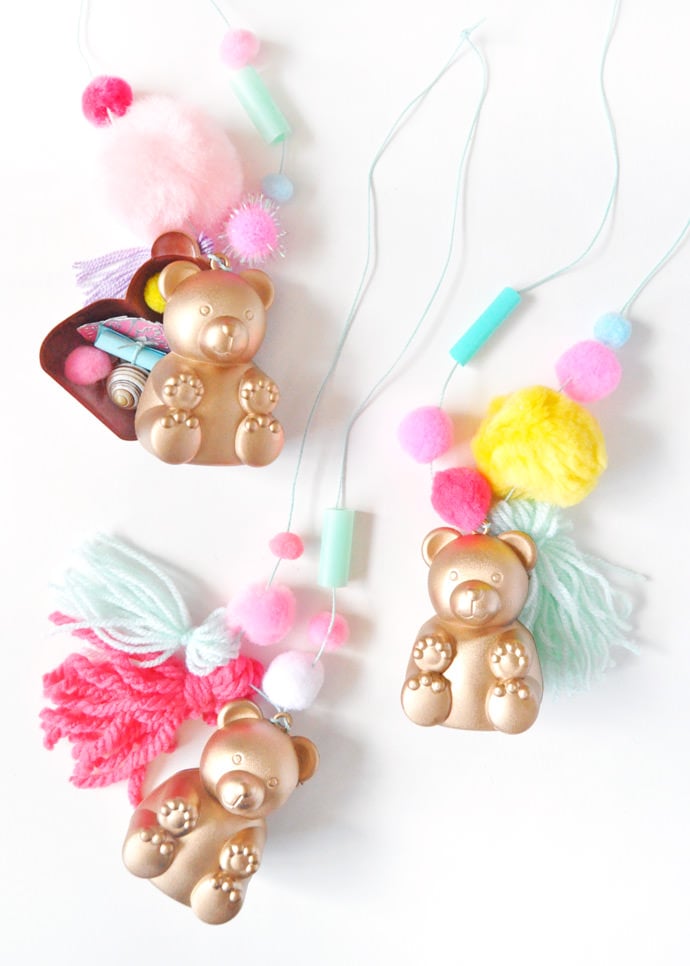 Who wouldn't love these fun teddy bear lockets [120]?
Glitter Tic Tac Toe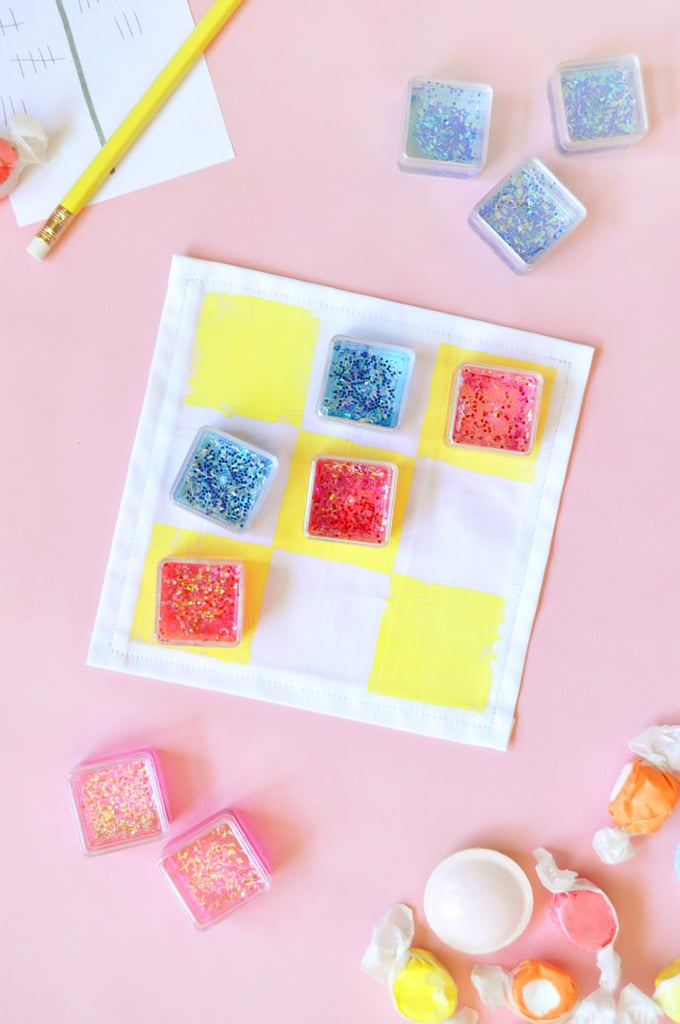 This DIY [121] glitter tic tac toe [122] game will entertain the kids in your life.
Candy Constellation Game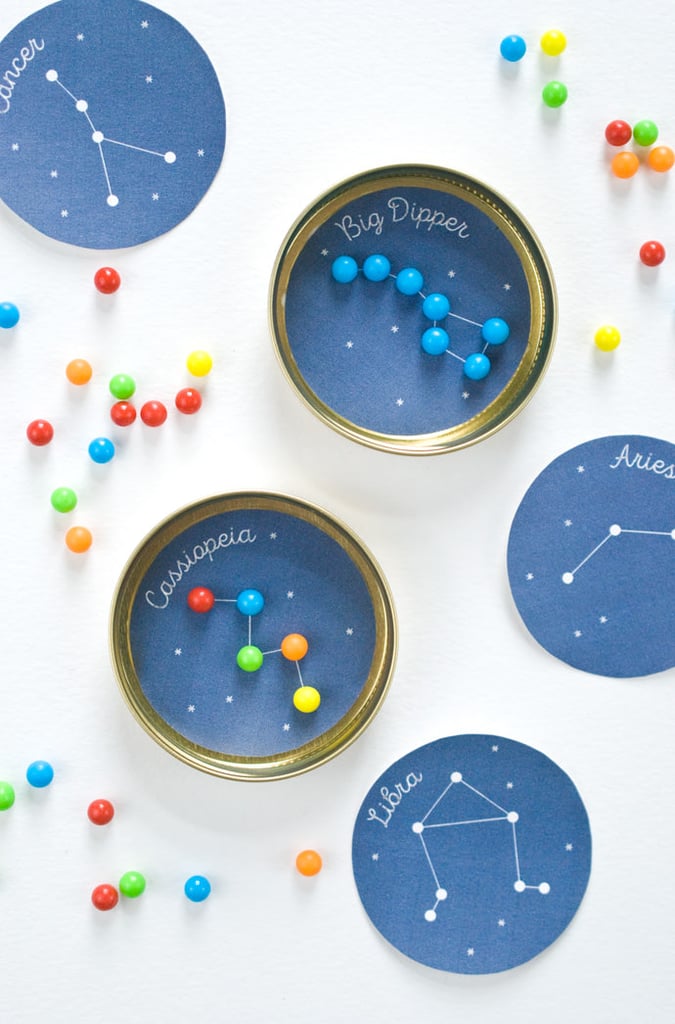 You only need a few things to make this fun (and edible) candy constellation game [123].
Backgammon Game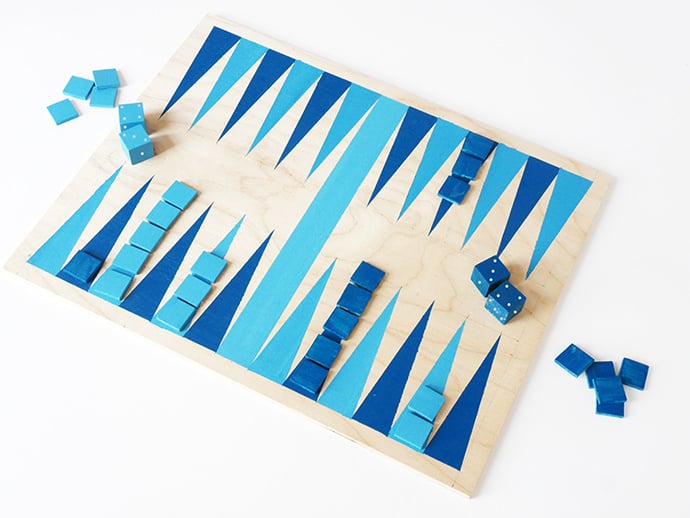 This colorful backgammon game [124] is much cheaper than its store-bought counterparts.
Tie Phone Case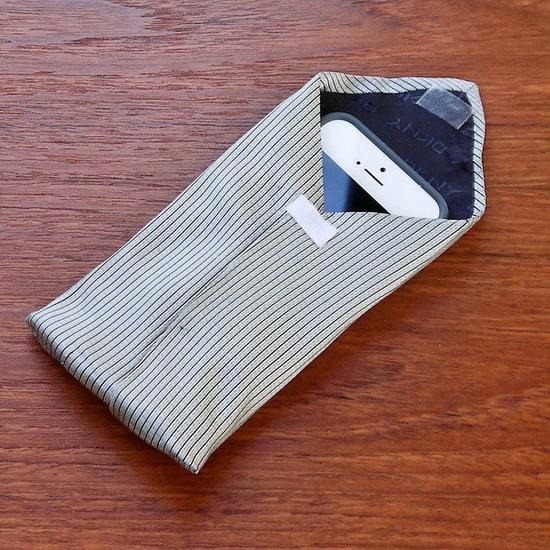 Upcycle a tie into this cool phone case [125].
Man Balm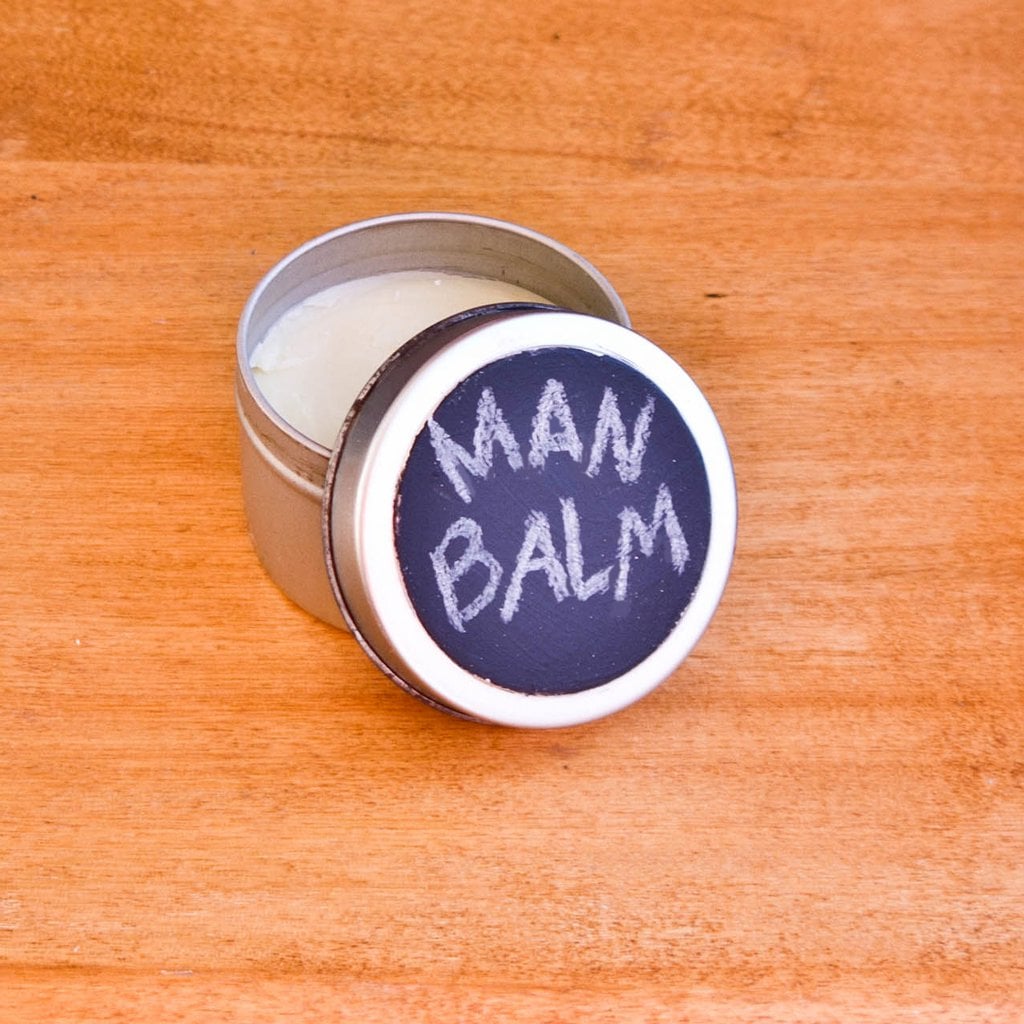 This all-in-one man balm [126] can be used for anything from cracked hands to pomade for your hair.
DIY Rum-Spice Aftershave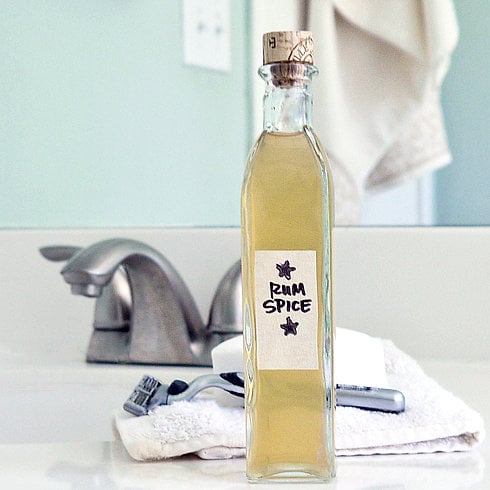 This homemade rum-spice aftershave [127] costs almost nothing to make and uses a lot of things hiding in your pantry.
Filet Mignon Beef Jerky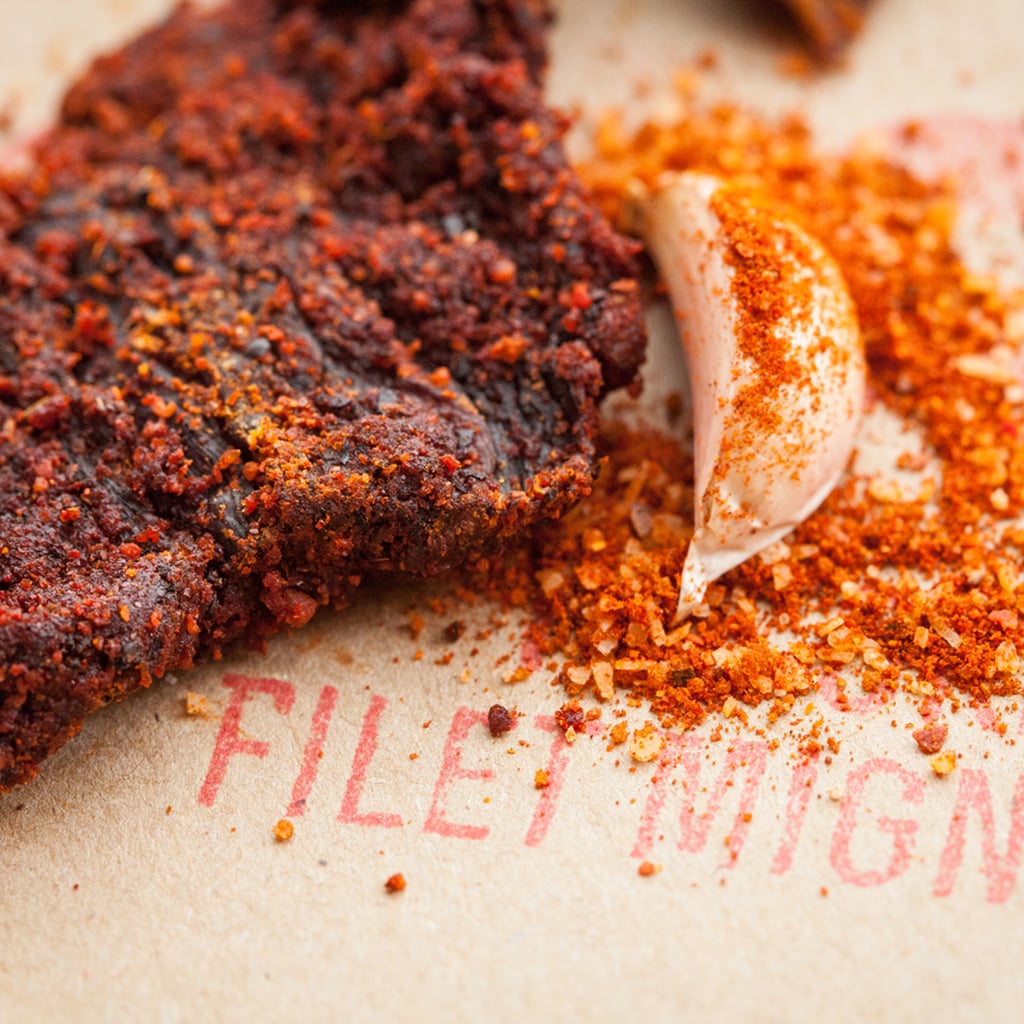 Make this fancy filet mignon beef jerky [128] for the men in your life.
Leather Catchall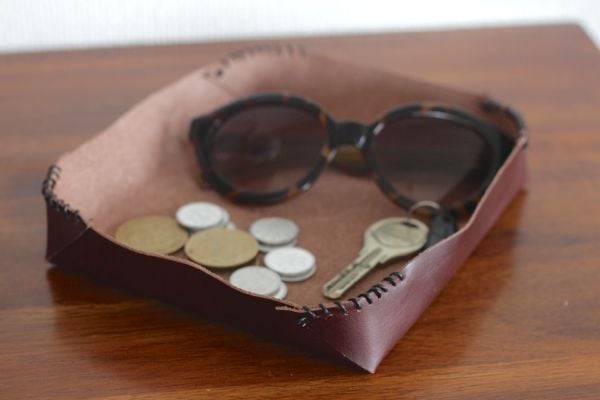 The men in your life will love this leather catchall [129] for stashing their knick-knacks.
Charging Station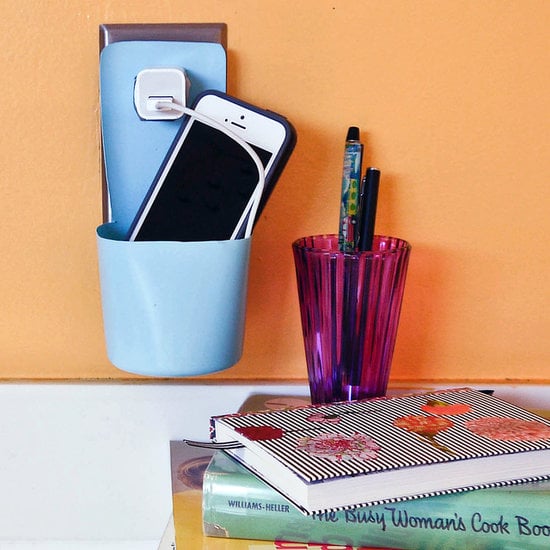 Make this neat charging station [130] that will keep his cords tidy and organized in an upcycled plastic bottle.
DIY Coffee Grounds Soap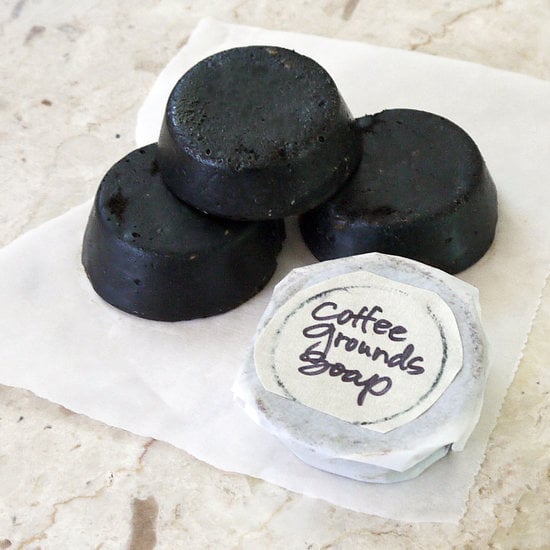 Find out how to make these homemade coffee grounds soaps [131].
Shaving Cream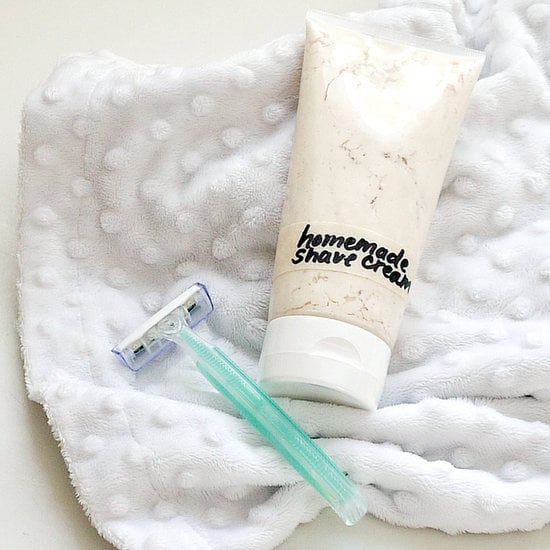 He'll have a smooth shave with this homemade shaving cream [132].
Scratching Post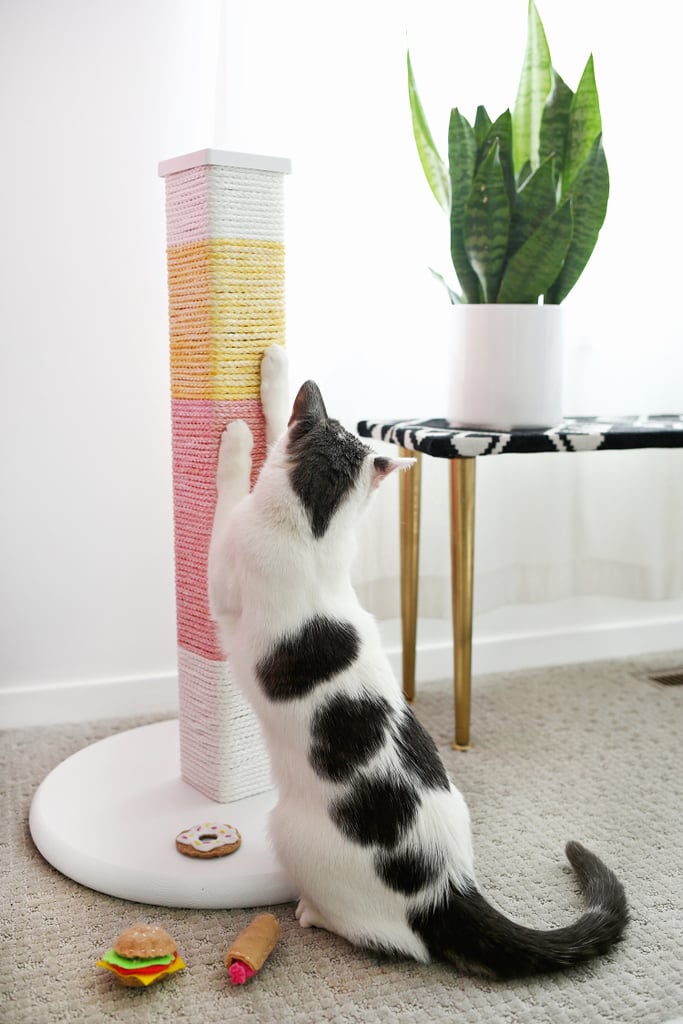 This color-blocked scratching post [133] is pretty and functional.
Dog Bed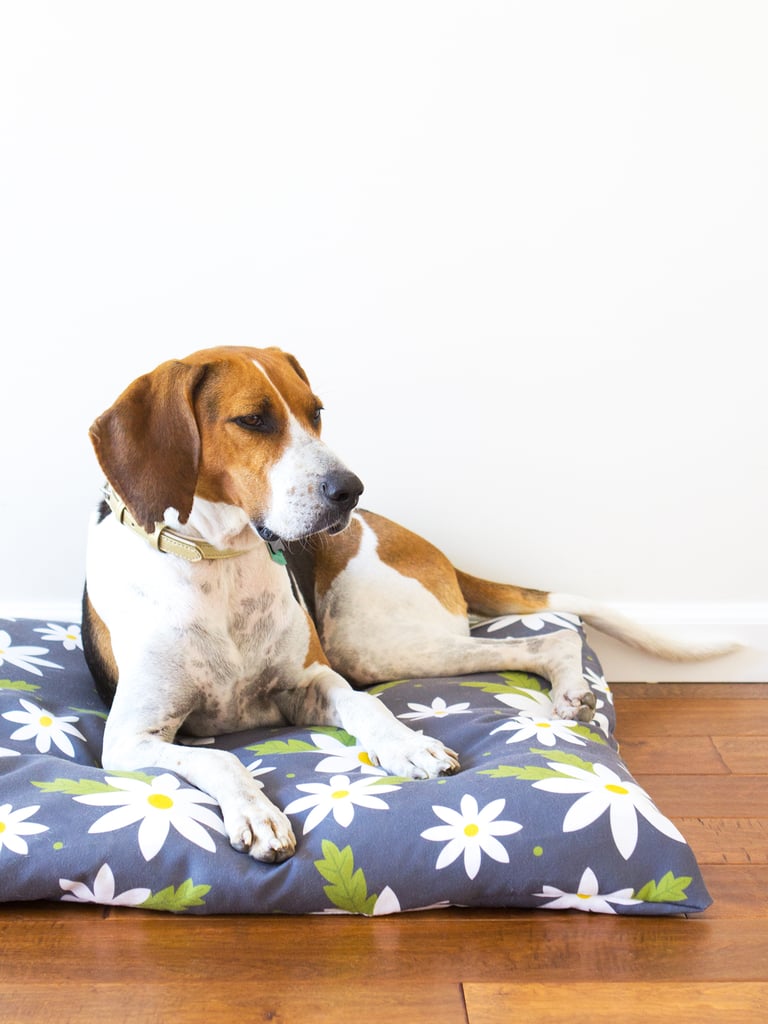 Give your pup a sweet spot to relax with this easy-to-sew dog bed cover [134].
Litter Box Cover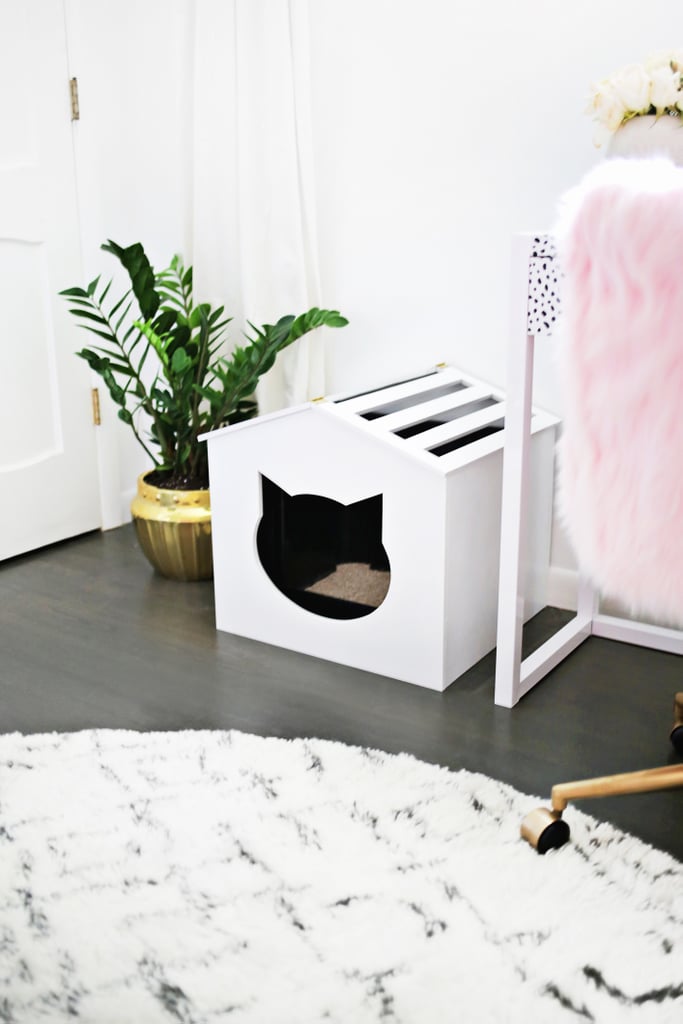 Your feline will appreciate this cute litter box cover [135].
Junk Food Cat Toy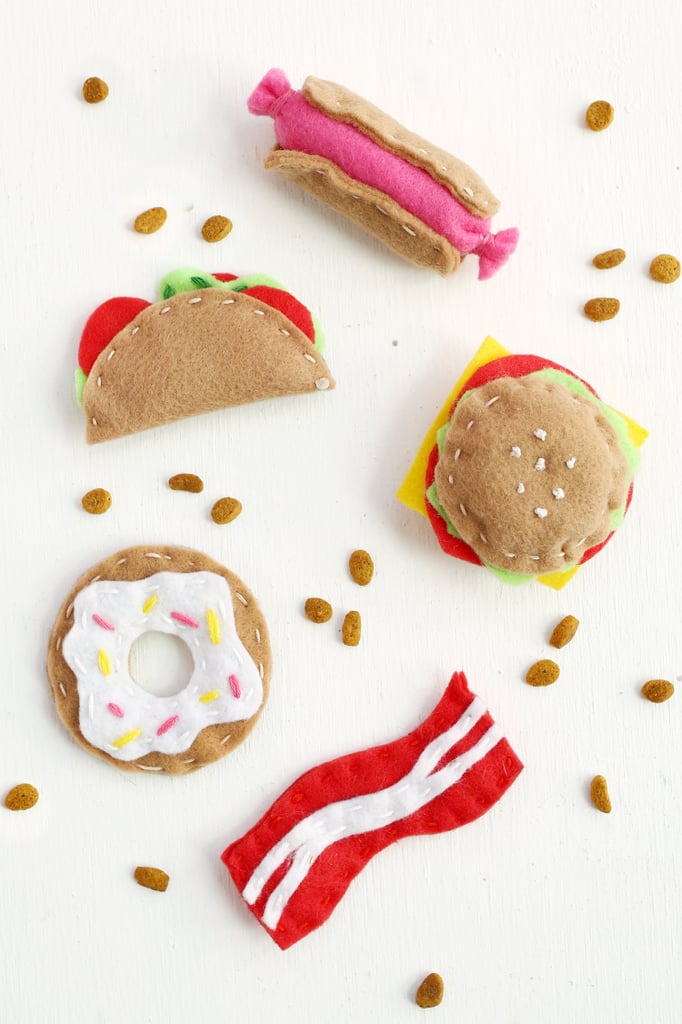 Make thesejunk food cat toys [136] that your best furry friend will go crazy over.
Hand-Stamped Pet Tag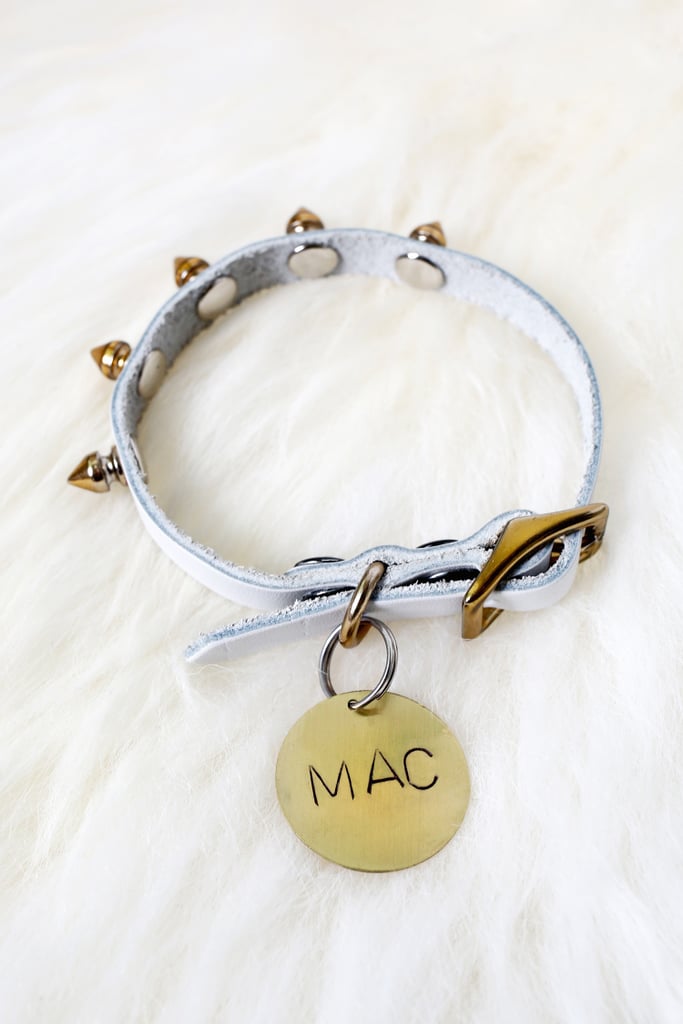 This hand-stamped pet tag [137] is a cinch to make. A perfect personalized for a pet owner.