Whether it's a birthday or an anniversary, there always seems to be a gift-giving occasion around the corner. This time around, don't settle for store-bought gifts when you can give your loved ones these one-of-a-kind DIY presents [1]. Making your presents yourself really reflects how special the receiver is to you because of the time, effort, and love spent on these gifts. Read on to see over 100 different types of DIY [2] presents for every person in your life!
Home [3]
Candles and votives [4]
Personalized gifts [5]
Holiday decor [6]
Fashion [7]
Beauty [8]
Food [9]
Scent [10]
Kids [11]
Men [12]
Pets [13]
Citrus Coasters
Such a cute and fun idea for felt coasters [14].
Source: The Purl Bee [15]
Dotted Tumblers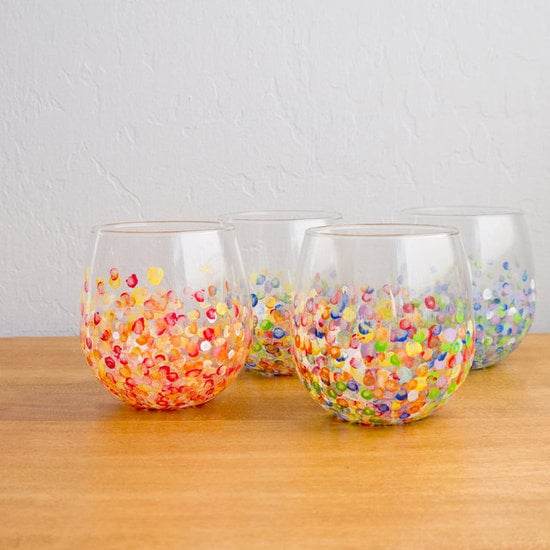 This DIY gift [16] is so easy to make, but looks like something you can buy in a store.
Photo: Sarah Lipoff
Laundry Bombs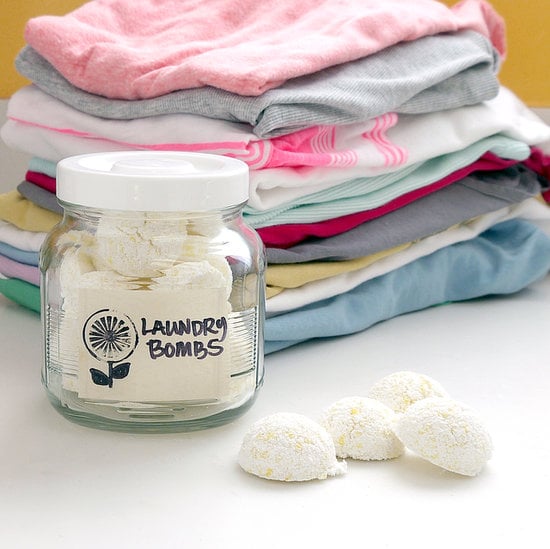 DIY eco-friendly cleaning supplies [17], like this all-in-one laundry bomb [18], [19]as gifts are unique presents that will be very appreciated. They'll be welcomed by those who are looking for natural ways to clean their houses and reduce toxins from chemical products.
Photo: Sarah Lipoff
Glitter Shot-Glass Vases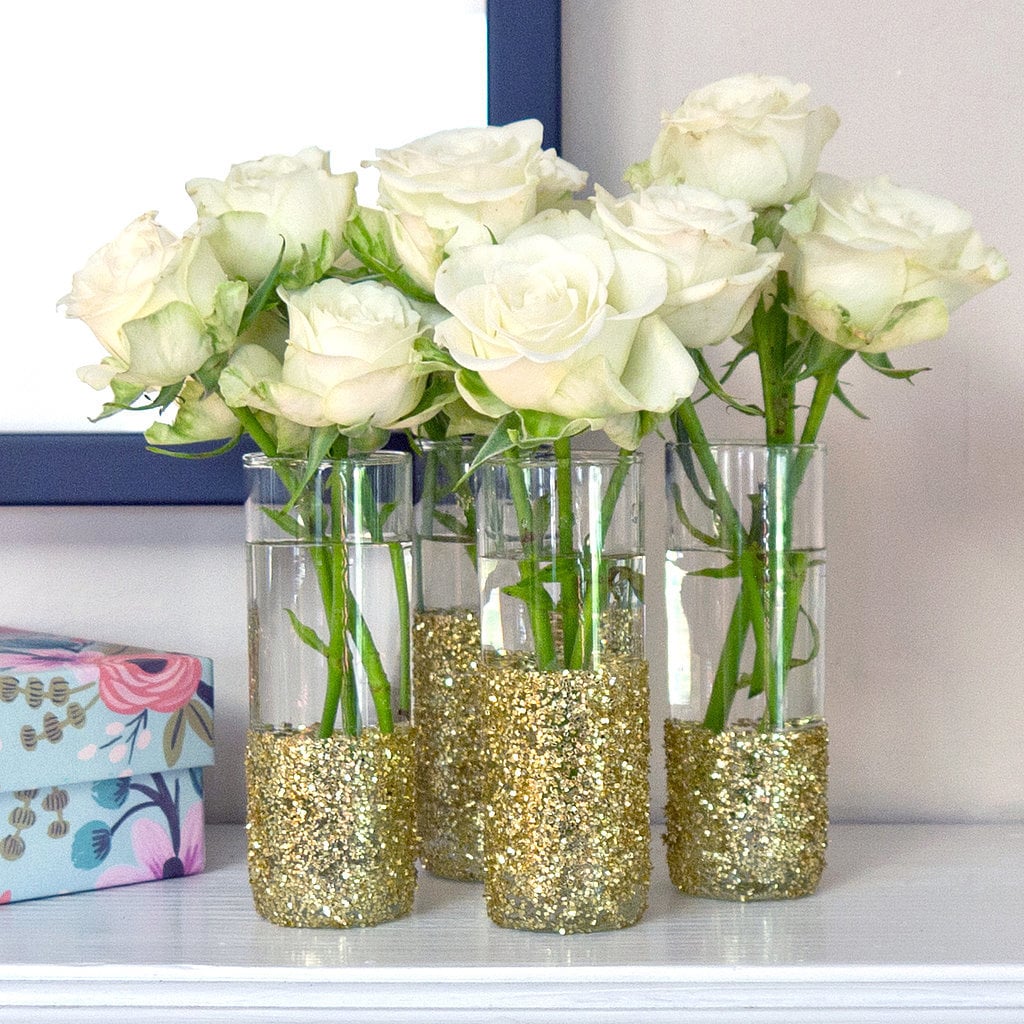 The perfect table accessories for any outdoor entertainment or wedding [20], these glitter shot glasses [21] are sure to wow your guests. They are inexpensive to make but look pricey enough to show off at any event.
Photo: Sarah Lipoff
Vintage Bookmarks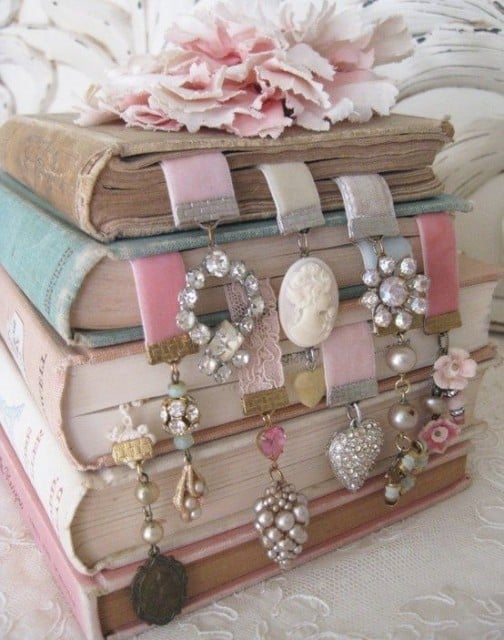 Turn old earrings into something beautiful and usable with these vintage ribbon bookmarks [22].
Source: Country Living [23]
Dollar-Store Starburst Mirror
You'll be amazed that such a chic DIY decor piece [24] can be made from dollar-store materials. And get this, it's made of wooden skewers!
Photo: Sarah Lipoff
Sweater Pillows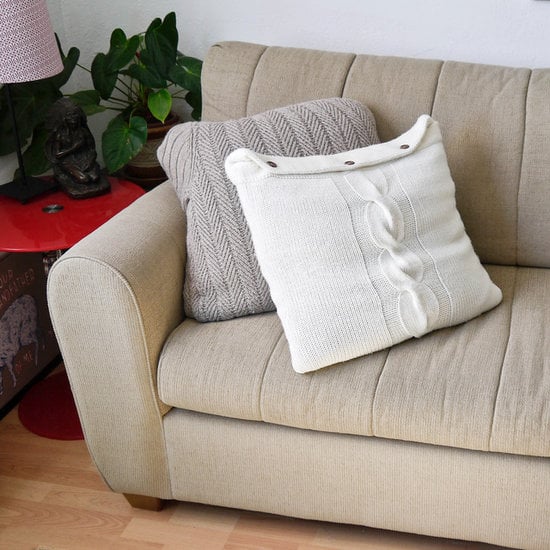 Snuggle up to these cozy sweater pillows [25] this Winter.
Photo: Sarah Lipoff
Terrariums
Such a wonderful gift [26]to someone that will help them green up their office. And it only costs $5 to make!
Photo: Emily Co
Map Tile Coasters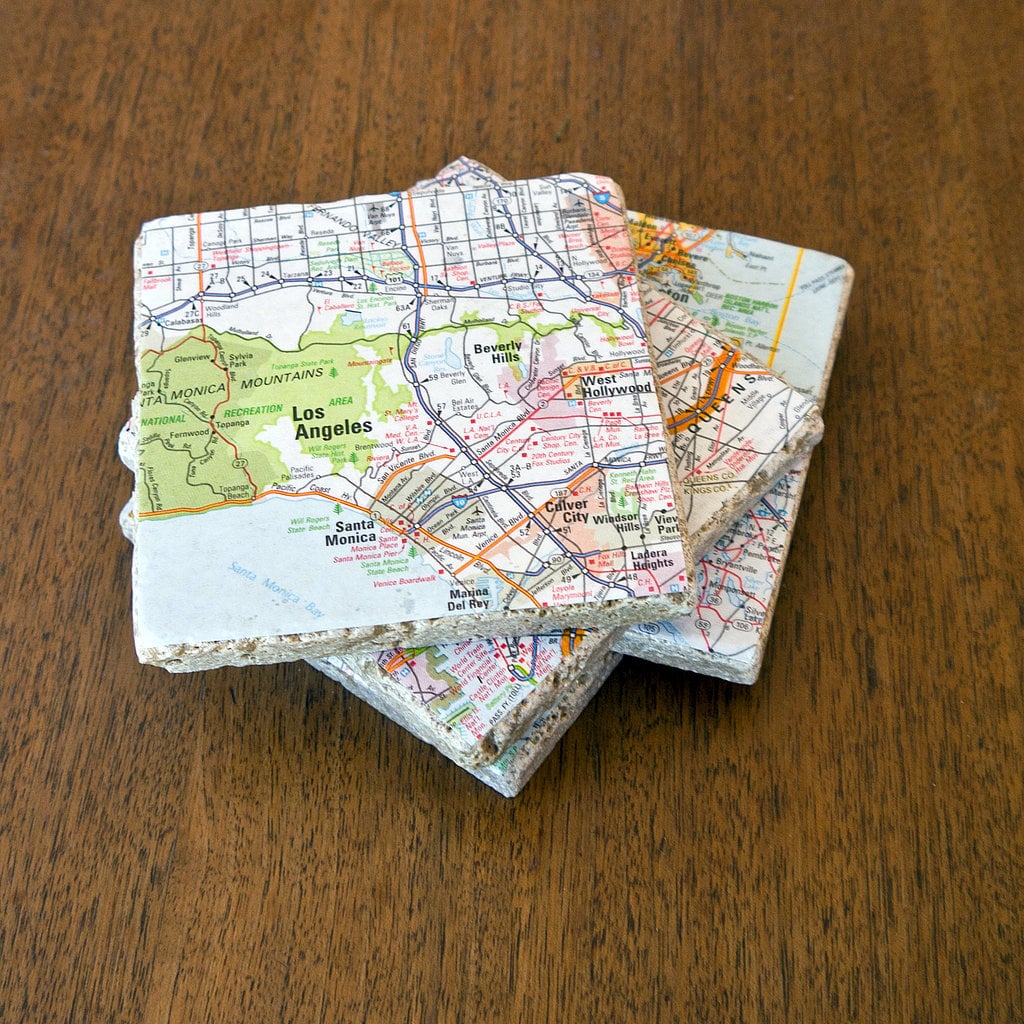 If you have leftover maps, then these map tiles [27] are the perfect complements. They're sturdy, fun, and make good conversation starters. You can even personalize them with maps of places the gift recipients have been to!
Photo: Sarah Lipoff
Copper-Dipped Shot Glasses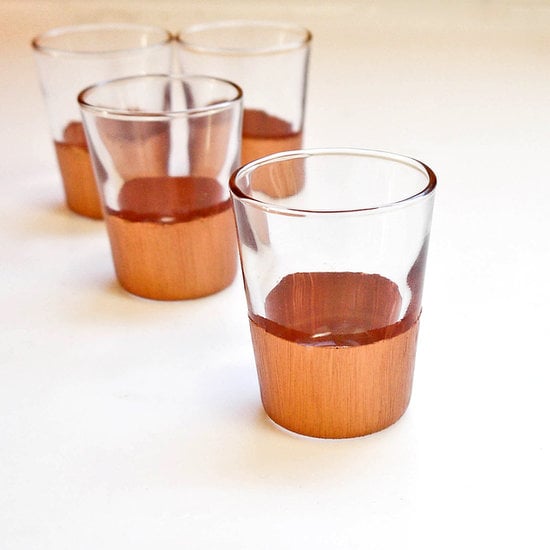 These copper-dipped shot glasses [28] will be an instant hit for a hostess with the mostess.
Photo: Sarah Lipoff
Lace Pottery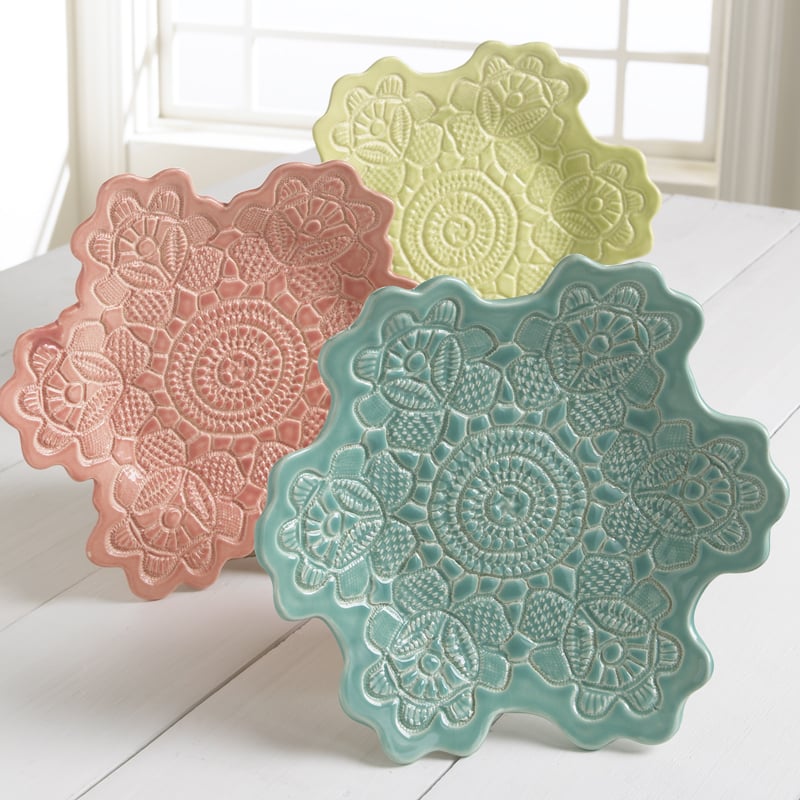 How pretty are these lace pottery plates [29]?
Source: Strictly Simple Style [30]
Book Business-Card Holder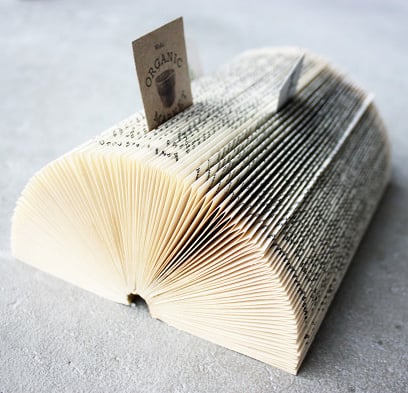 A book lover will go crazy over this creative way to hold business cards [31].
Source: Morning Creativity [32]
Denim Coasters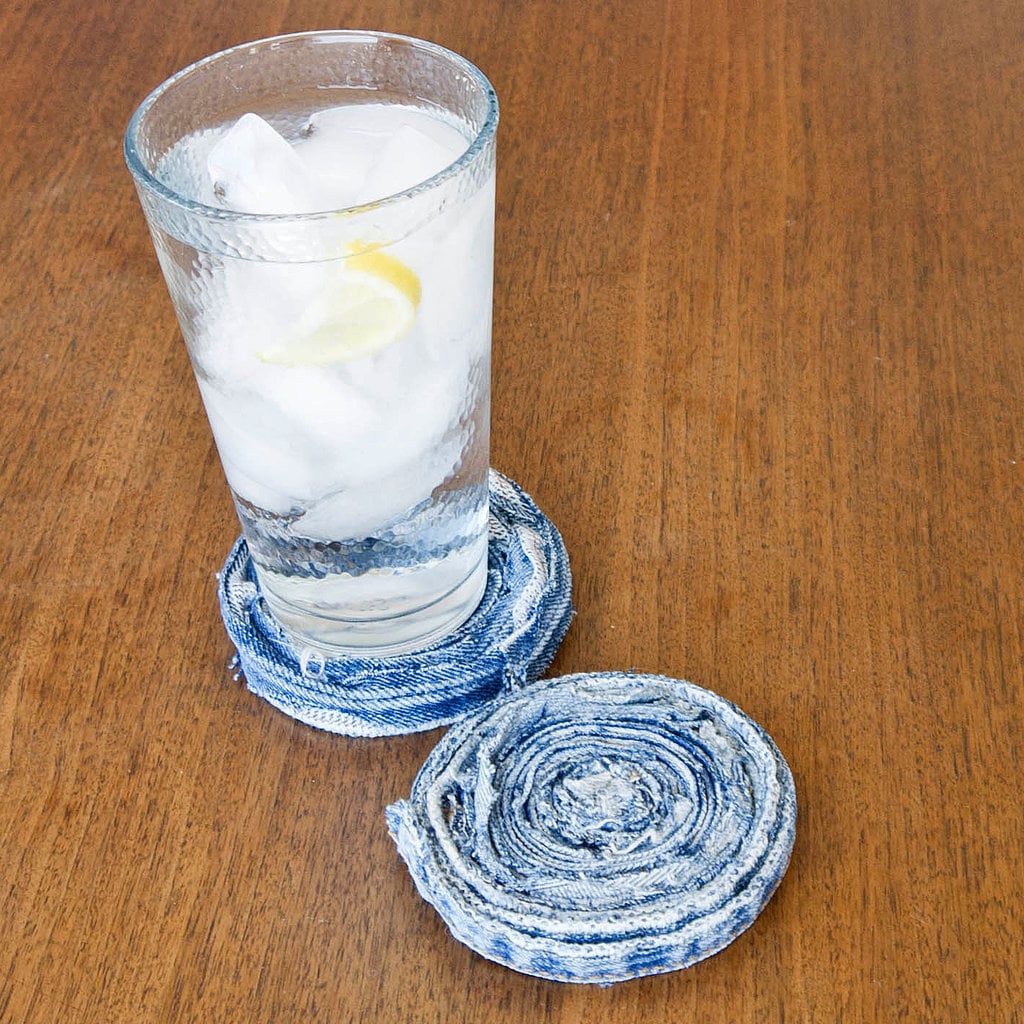 Who doesn't need more coasters in their lives? These beauties can save your furniture from condensation and other pesky marks. If you don't want to buy new coasters and have an old pair of jeans lying around, then try this easy DIY [33].
Photo: Sarah Lipoff
Autumn Leaf Bowls
These Fall leaf bowls [34]capture the essence of the season. Use faux leafs and Mod Podge to create this lovely bowl.
Source: Hello! Lucky [35]
Gilded Honey Bears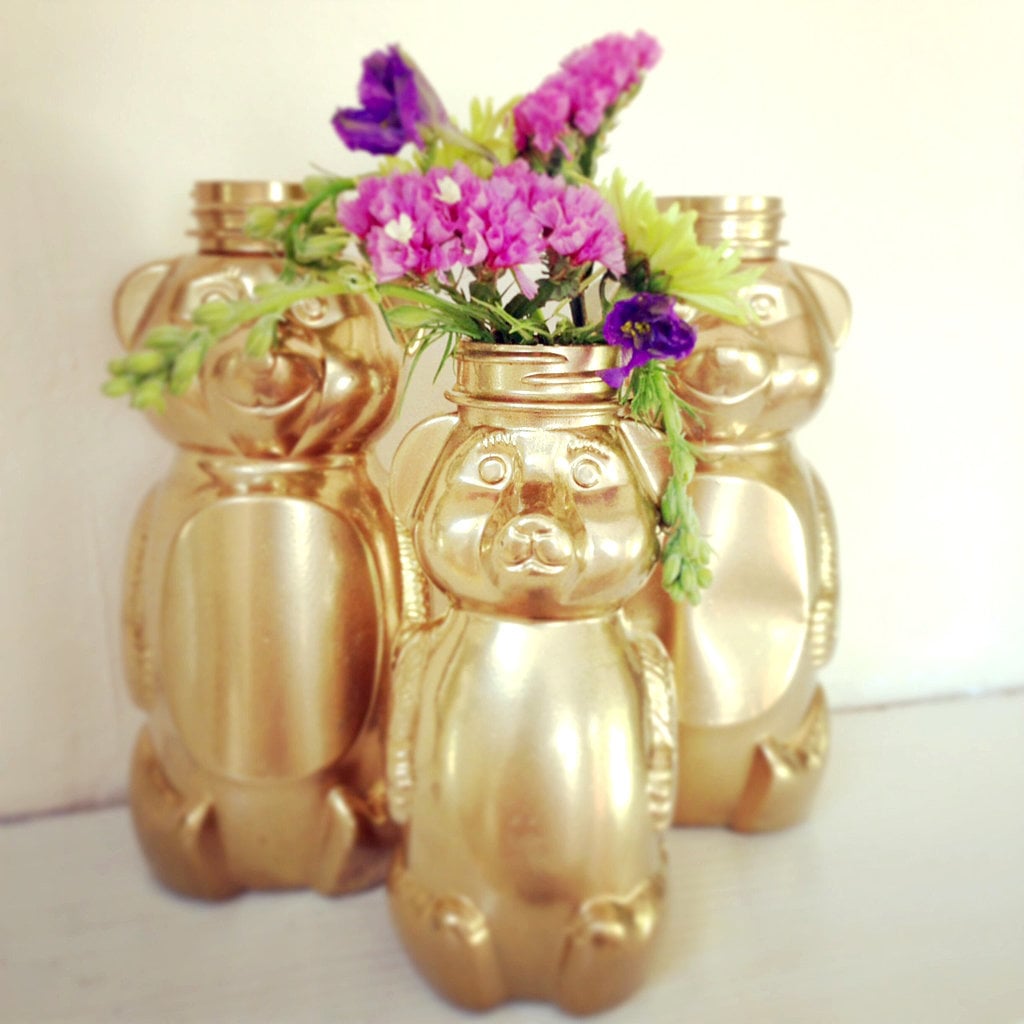 Look at this adorable family of honey bears — doesn't it remind you of "The Story of the Three Bears"? Upcycle your empty honey bear bottles [36] to turn them into your new favorite multifunctional decor pieces.
Photo: Sarah Lipoff
Secret Book Safe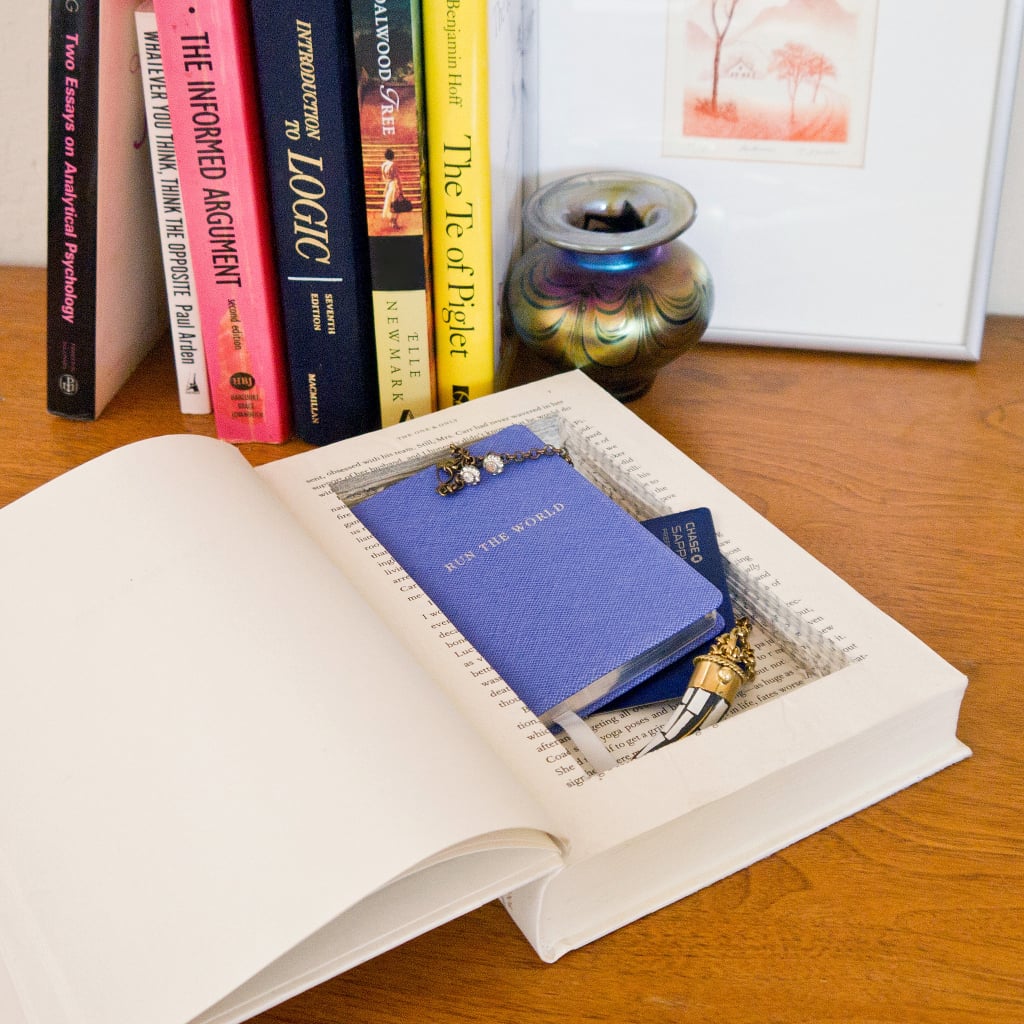 This just might be the coolest DIY [37] gift ever, and your bookworm pal will surely go nuts over this secret stash book [38]. Hollow out his or her all-time favorite book, and you'll have a winner.
Photo: Sarah Lipoff
Neon Rope Basket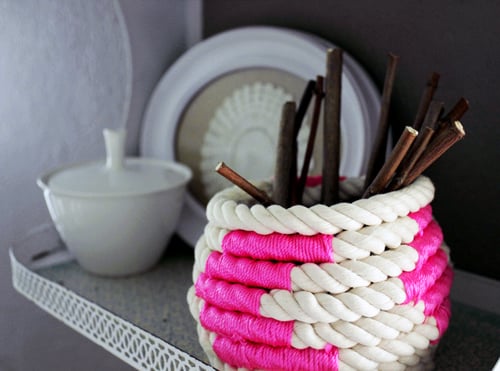 This neon pink rope basket [39] captures two of the most popular trends — rope decor and neon colors.
Source: Design*Sponge [40]
T-Shirt and Towel Produce Bags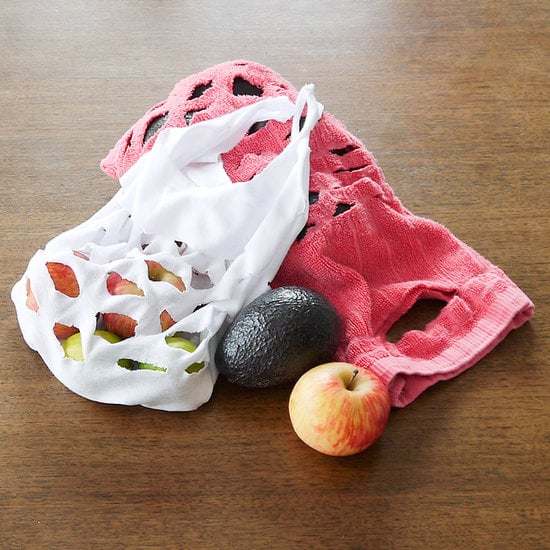 Perfect for the eco-friendly shopper, these t-shirt and towel produce bags [41] will hold all of her vegetables and fruits and give them breathable space.
Photo: Sarah Lipoff
Gold Spray-Painted Jars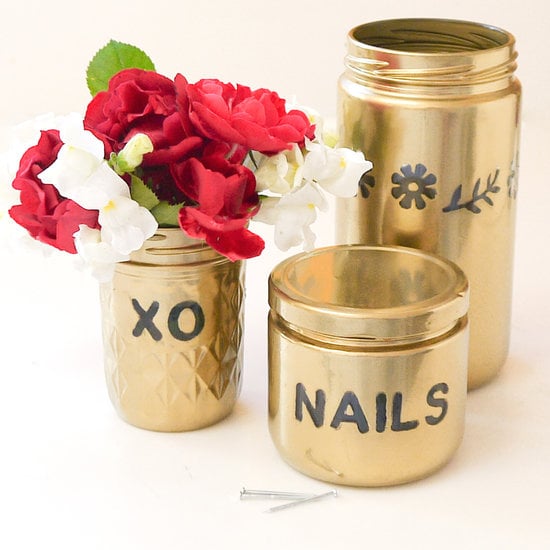 Breath new life into pasta and condiment jars with the help of gold spray paint. Anyone would love these chic jars [42]!
Photo: Sarah Lipoff
Fabric-Covered Books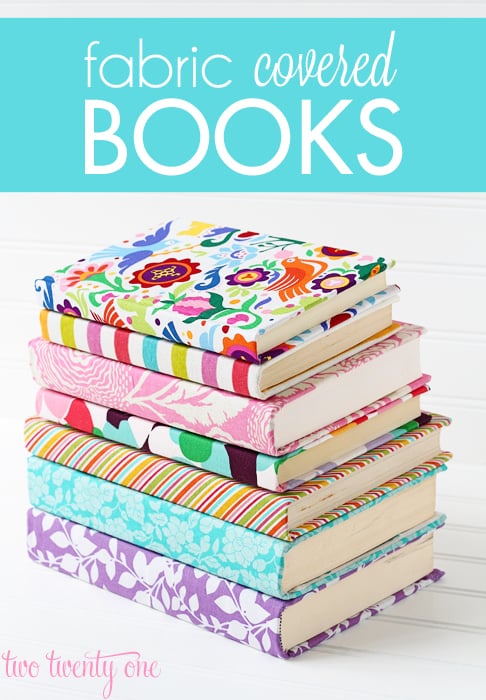 Dress up an old notebook or even a regular book with fancy fabric [43]. Perhaps it's a good idea to do them for books people want to read in secret, such as the Fifty Shades of Grey trilogy.
Source: Two Twenty One [44]
Map Photo Frame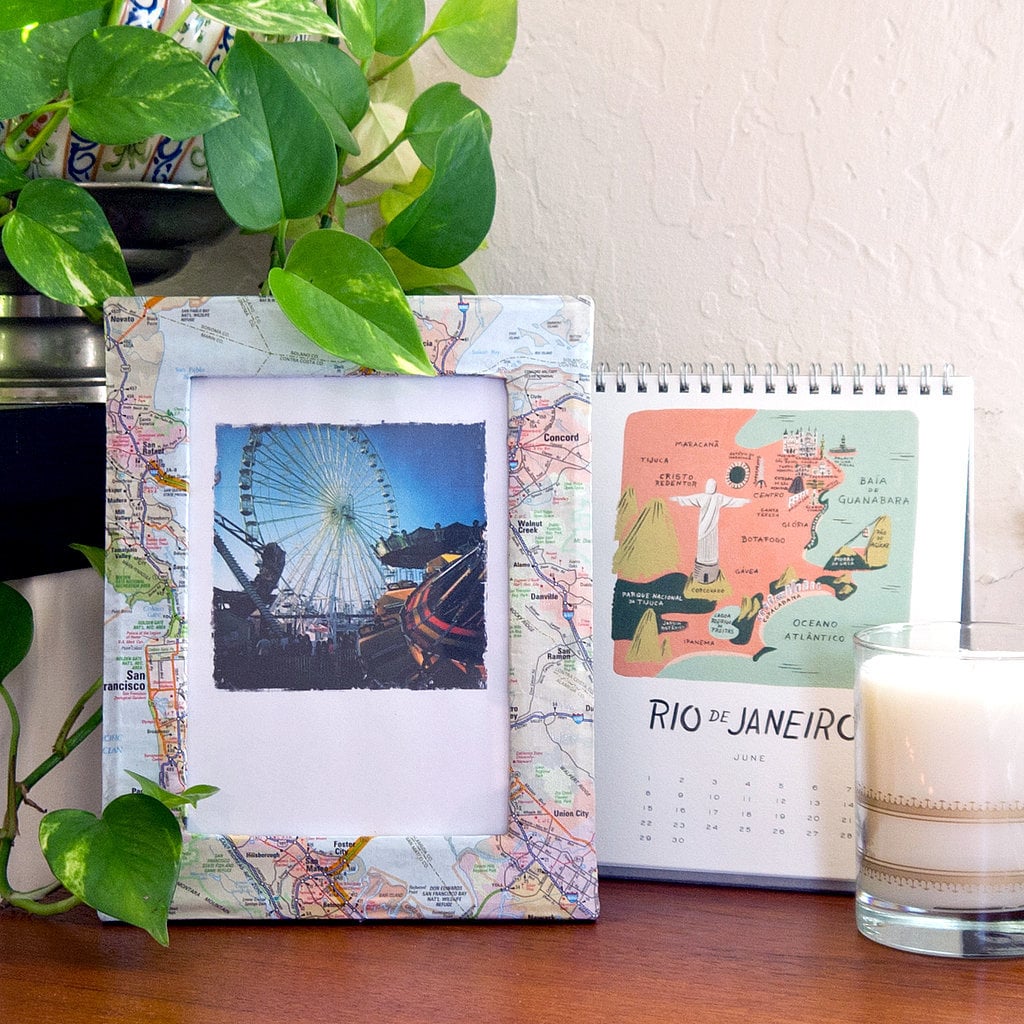 These map photo frames [45]are perfect for the travel enthusiast to frame up their favorite photos from trips.
Photo: Sarah Lipoff
Coffee-Filter Peonies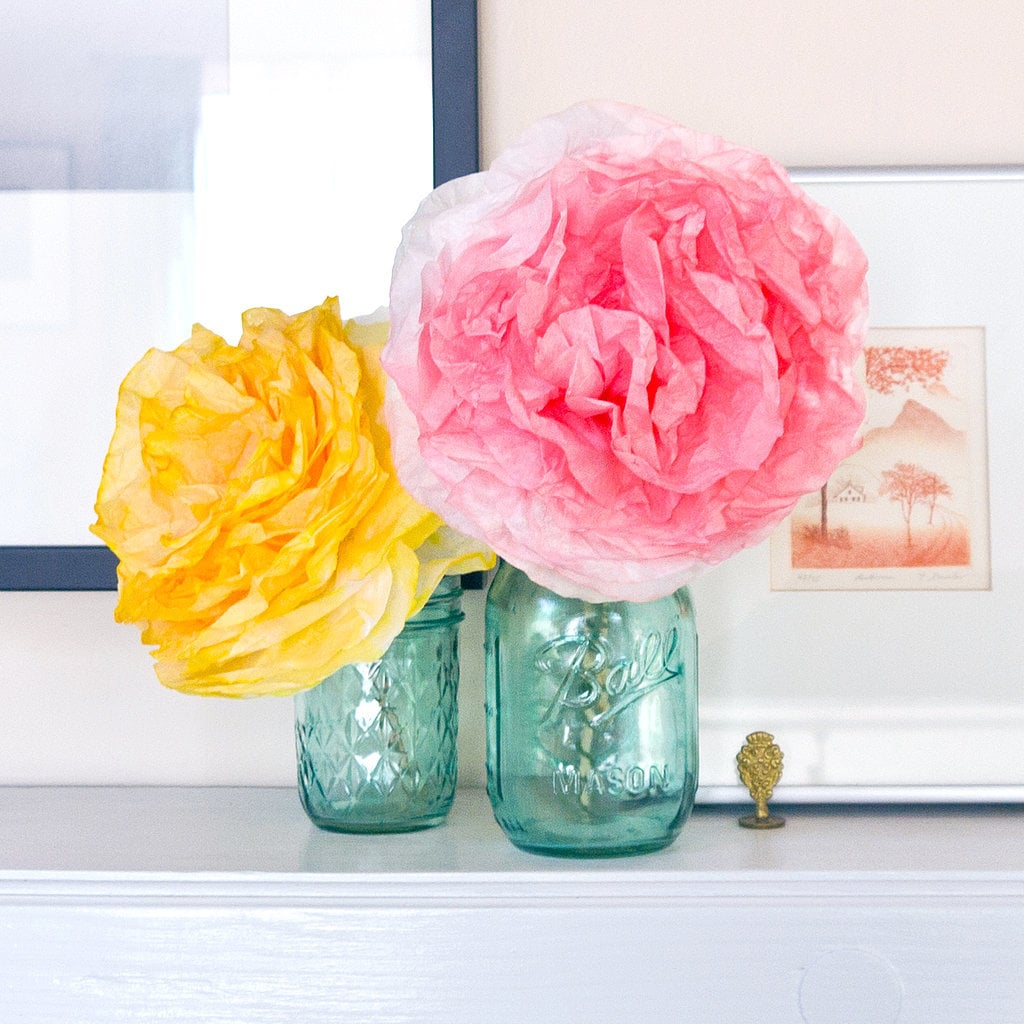 Make these eco-friendly coffee-filter peonies [46] that will never wilt and will last forever. If you're more fond of roses, here's how to make coffee-filter roses [47].
Photo: Sarah Lipoff
Dyed Rice Candleholders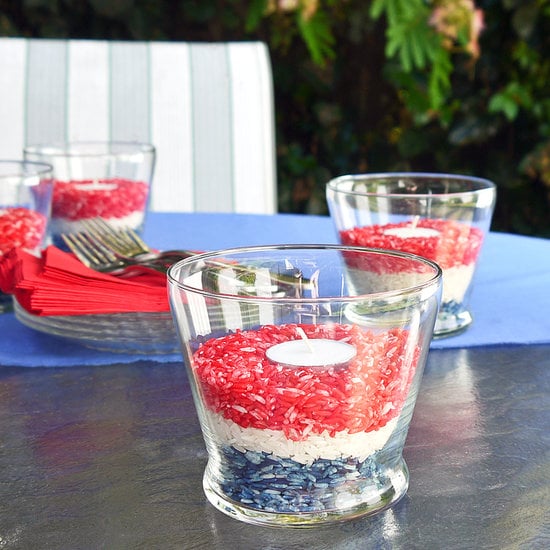 Not only are these candleholders pretty [48], but they serve a very practical function, too — the essential oils used actually repel bugs!
Photo: Sarah Lipoff
Map Votive
If you love to travel, then these map votives [49] are ideal decor. They're affordable to make and give out as gifts to your friends or family. All you need are dollar-store votives and an old atlas.
Photo: Sarah Lipoff
Sweet Doily Votive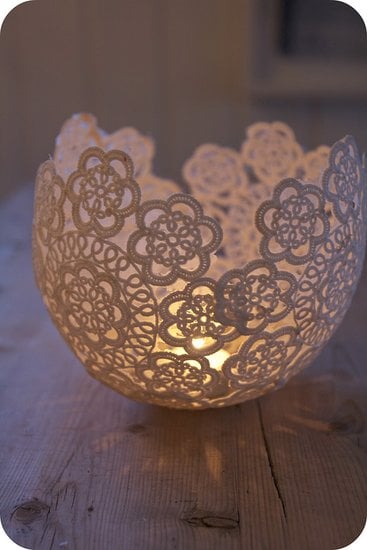 This beautiful votive [50] is made from old crocheted doilies.
Source: Spirello [51]
Printed Candles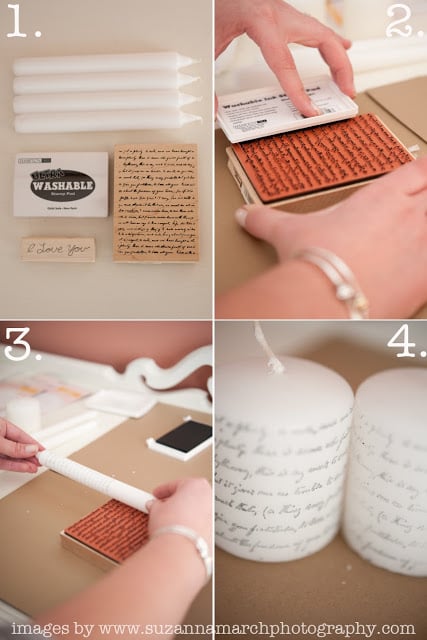 Print meaningful words onto candles [52] for a special gift.
Source: Sparkle & Hay [53]
Balloon Wax Luminaries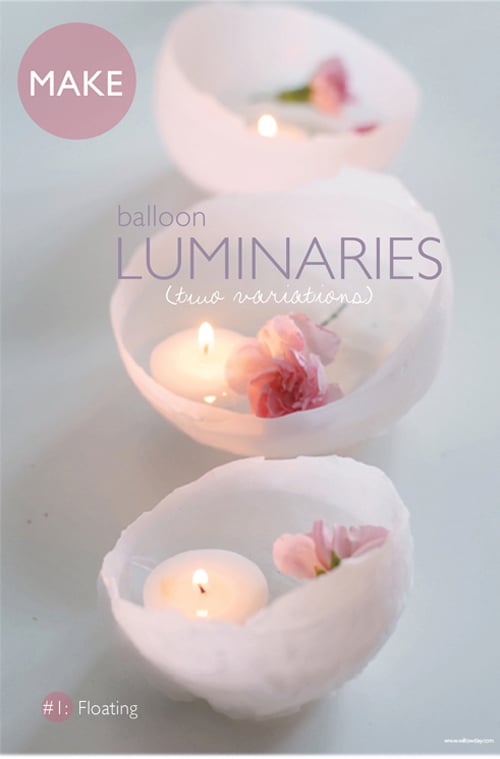 Make these delicate wax candleholders [54] by melting candle wax then dipping the balloon in the wax to the halfway point. Such a unique gift for those who love candles.
Source: Willowday [55]
Coffee Grounds Candle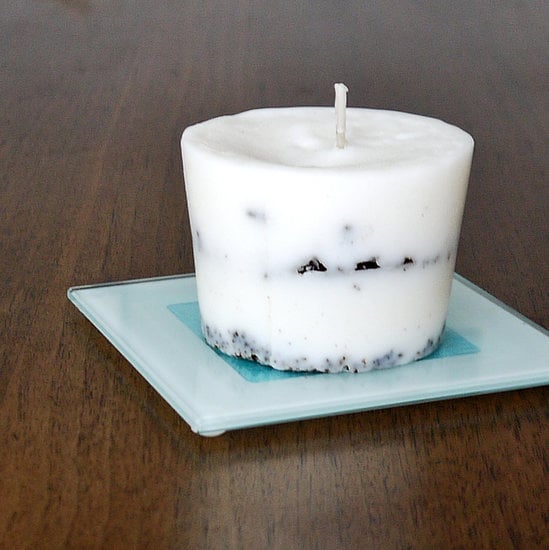 The coffee addict will love this coffee grounds candle [56] that will have a subtle hint of that heavenly smelling drink.
Photo: Sarah Lipoff
Photo Votives Candle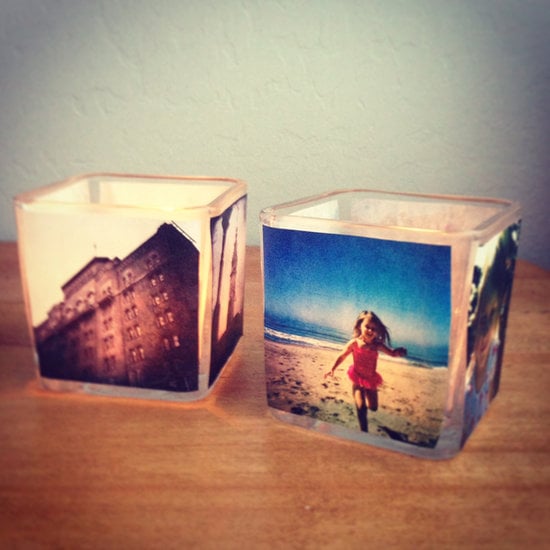 Take someone's favorite photos (perhaps pick them from their Instagram or Facebook account) and create these personalized photo votives [57].
Photo: Sarah Lipoff
DIY Recipe Book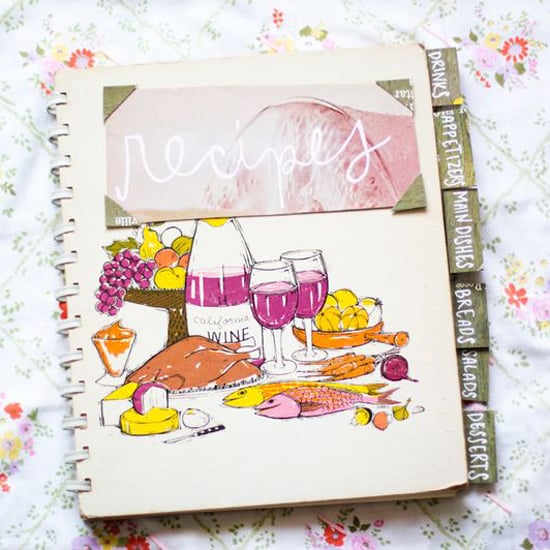 This is such a heartfelt gift that any cook would appreciate. Create a recipe book [58], and include their favorite recipes. If you can get a hold of them, it's a good idea to add in their secret recipes as well.
Source: A Beautiful Mess [59]
Sharpie Mug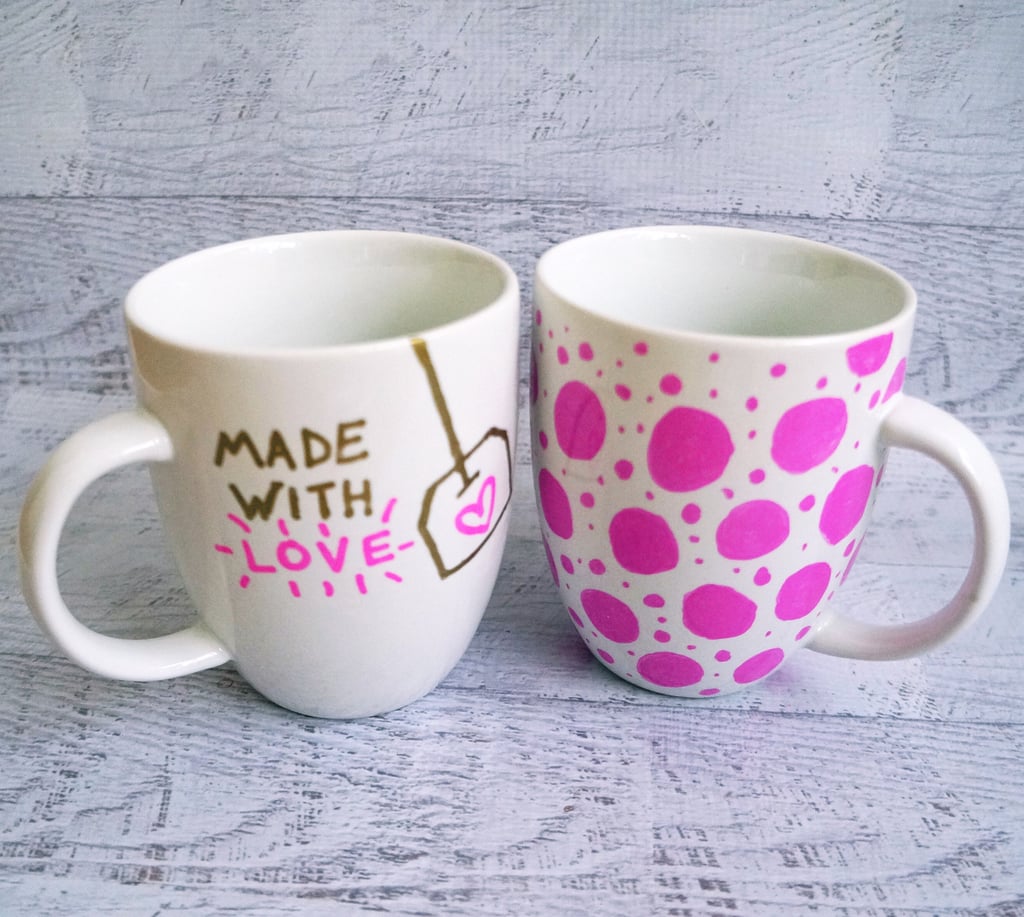 The sharpie mug [60] is such an easy DIY [61] project but will be a big hit with that special someone. Personalize it with their initials or just draw something you know they'll love.
Photo: Emily Co
Photo Bracelets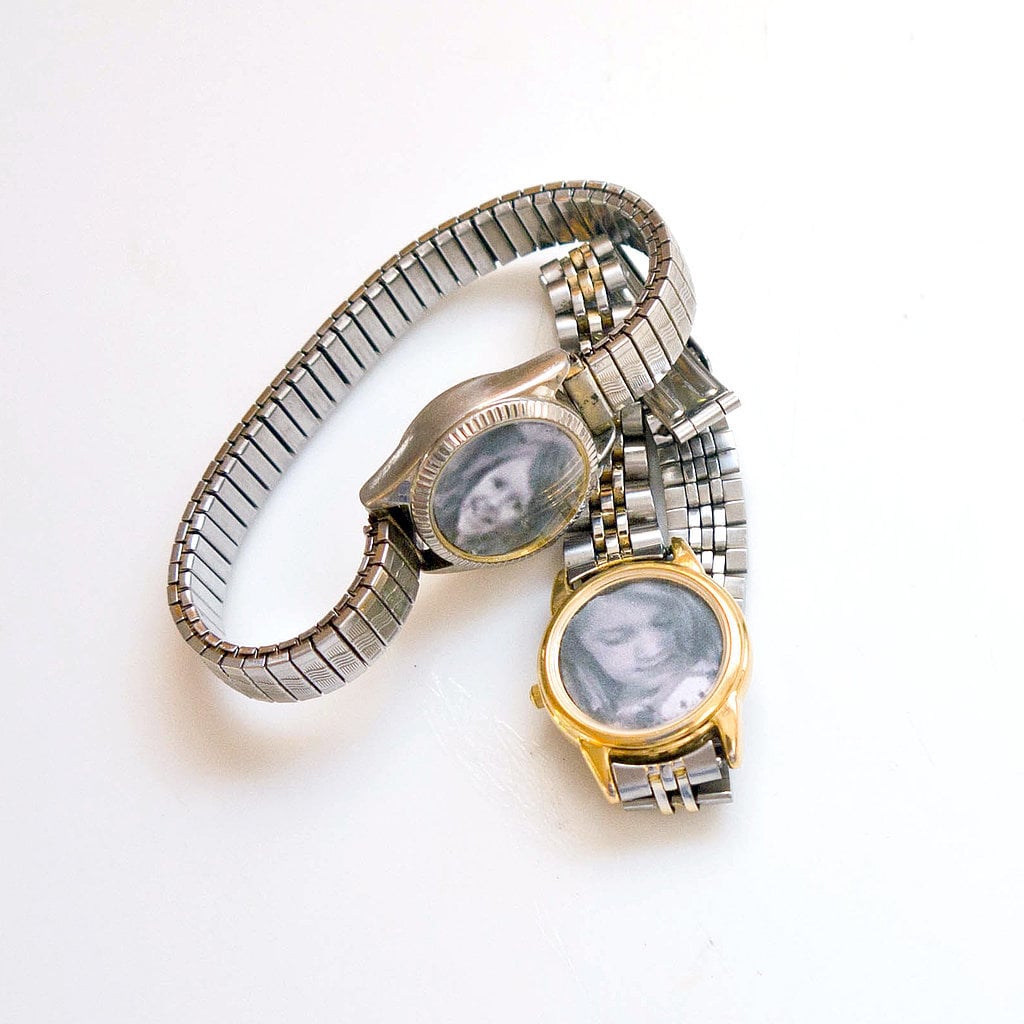 Upcycle old watches into these cool photo bracelets [62].
Photo: Sarah Lipoff
Song Lyric Print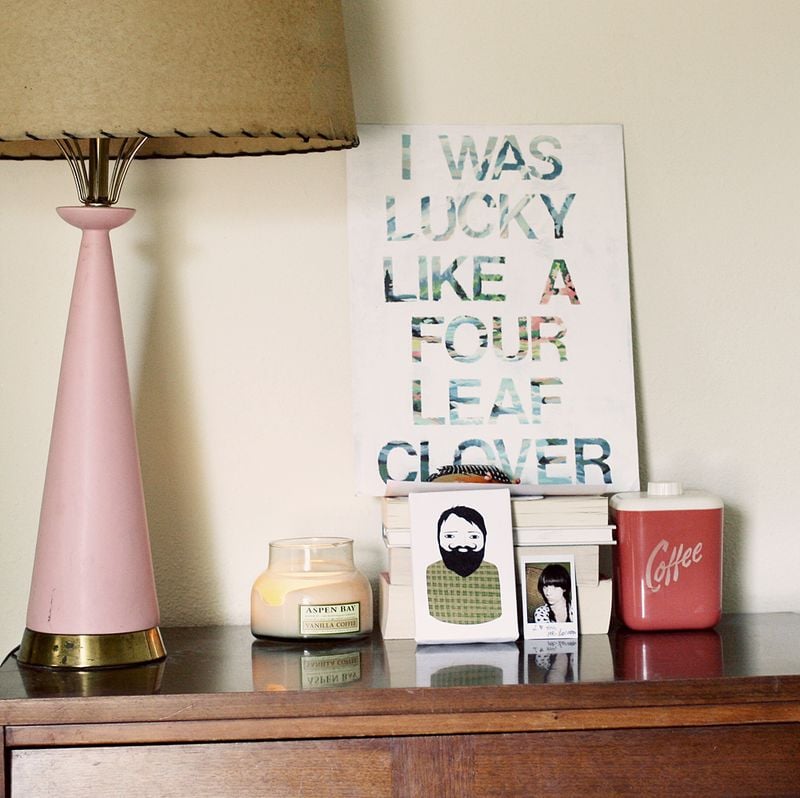 Take the lyrics from someone's favorite song, and create a print they'll be proud to hang on their walls.
Source: A Beautiful Mess [63]
Cute Coasters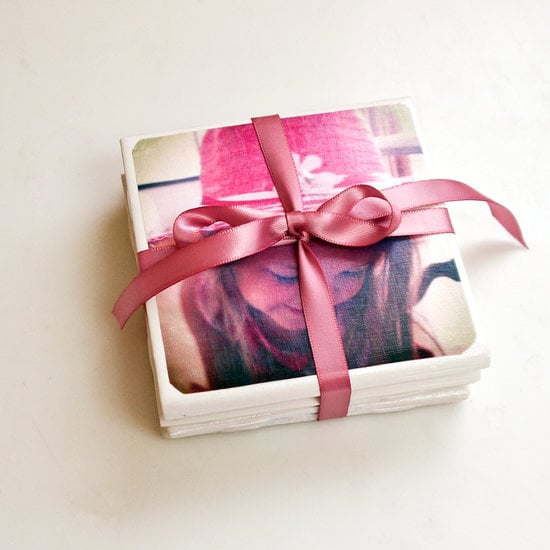 These cute picture coasters [64] are the perfect gift for those who love personalized gifts.
Photo: Sarah Lipoff
Personalized T-Shirt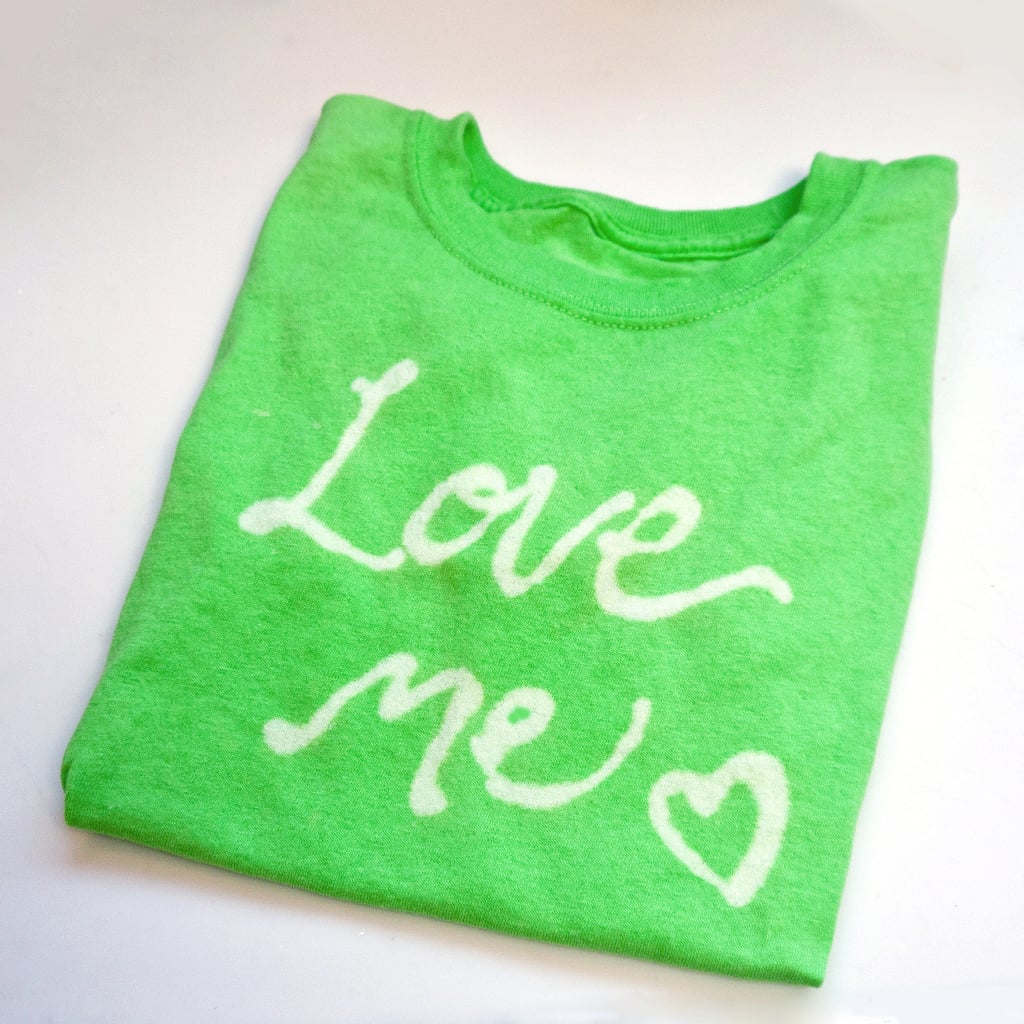 You won't believe how simple it is to personalize a t-shirt [65] with a cute message that's special to the both of you — perhaps a nickname, a favorite quote, or an inside joke would be fitting.
Source: Sarah Lipoff
Picture Magnets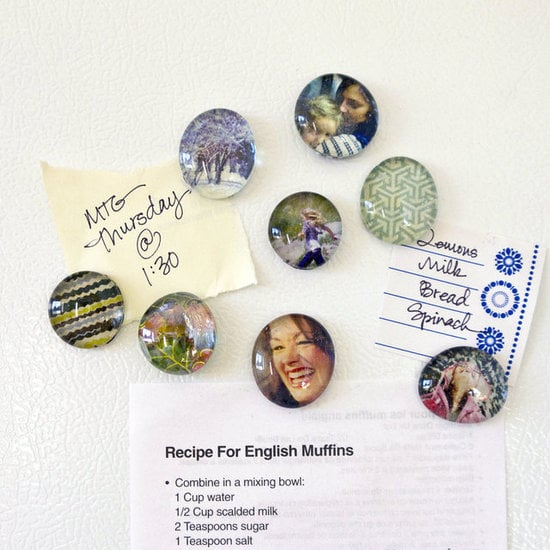 Make these special magnets [66] out of holiday cards and photos.
Photo: Sarah Lipoff
Paper-Bag Booklets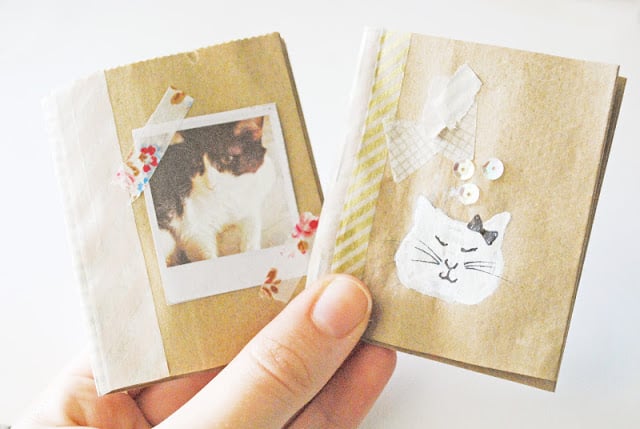 Create these tiny booklets [67] from paper bags, and fill them up with quotes, stories, and photos.
Source: Stellaire [68]
52 Reasons Why You're Loved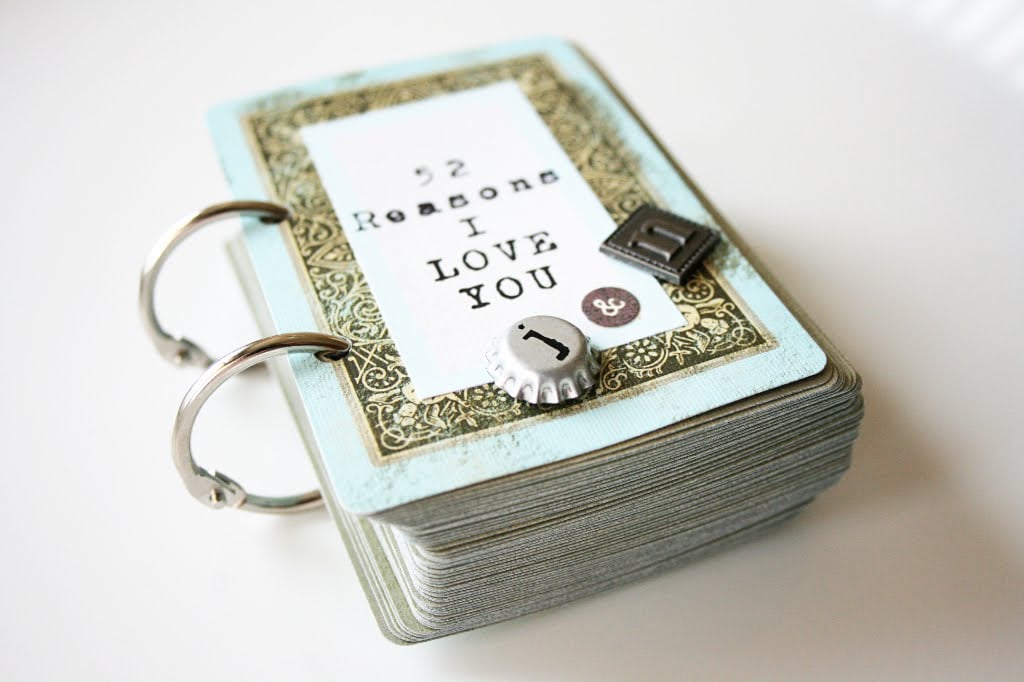 Create this booklet [69] from a card deck, and print out a reason why you love the receiver on every single card.
Source: Nature's Heirloom [70]
Memory Jar
Make a pretty memory jar [71]and fill it up with the best memories of your giftee. Or, you can even give them an empty jar and have them fill it up themselves through the whole of next year. Then, they can relive the memories at the end of 2014 and happily reminisce.
Source: Stellaire [72]
Instagram Canvas Print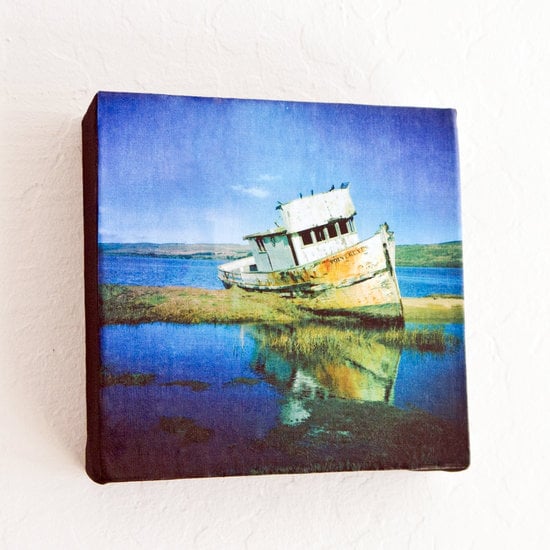 Instead of buying an expensive Instagram canvas print, learn how to make your own [73] for a more personal and affordable gift.
Photo: Sarah Lipoff
Snow Globe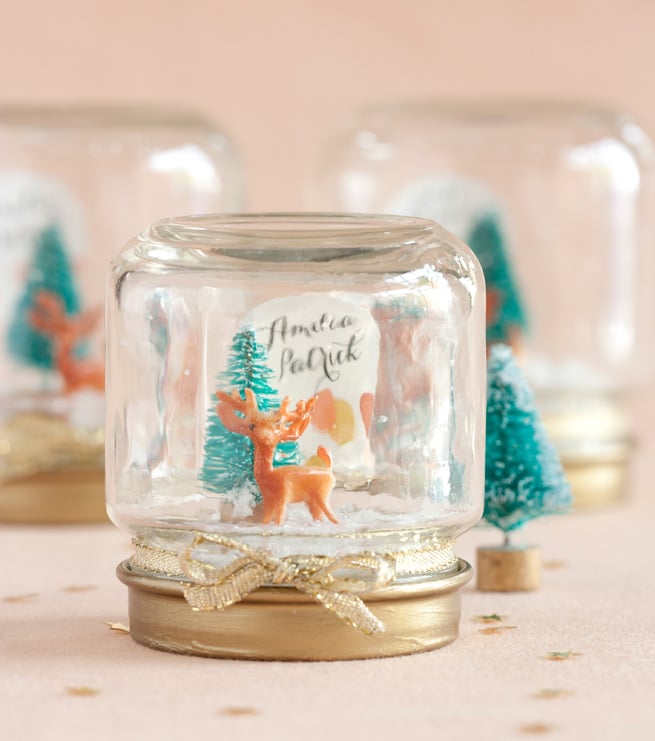 Make these personalized snow globes [74] for friends and family!
Source: My Own Ideas [75]
Gift Card Snow Globe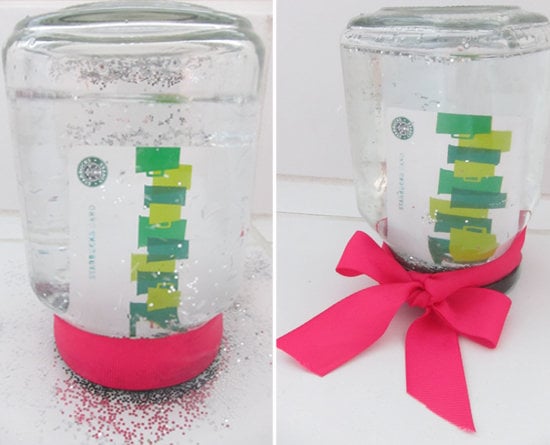 If you want to sneak a gift card in a unique way, try making this gift card snow globe [76]!
Photo: Emily Co
Plastic Bag Wreath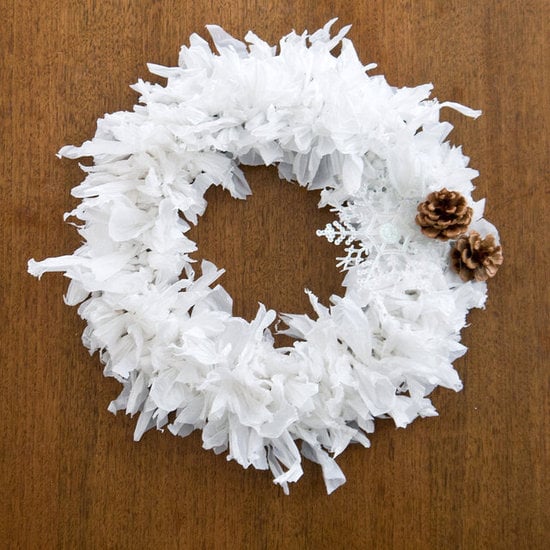 This wonderful, eco-friendly wreath [77] is made out of, get this, plastic bags!
Photo: Sarah Lipoff
Herb Wreath
This simple herb adornment [78] can be made from things you already have in your kitchen!
Photo: Sarah Lipoff
Ribbon Chain Bracelet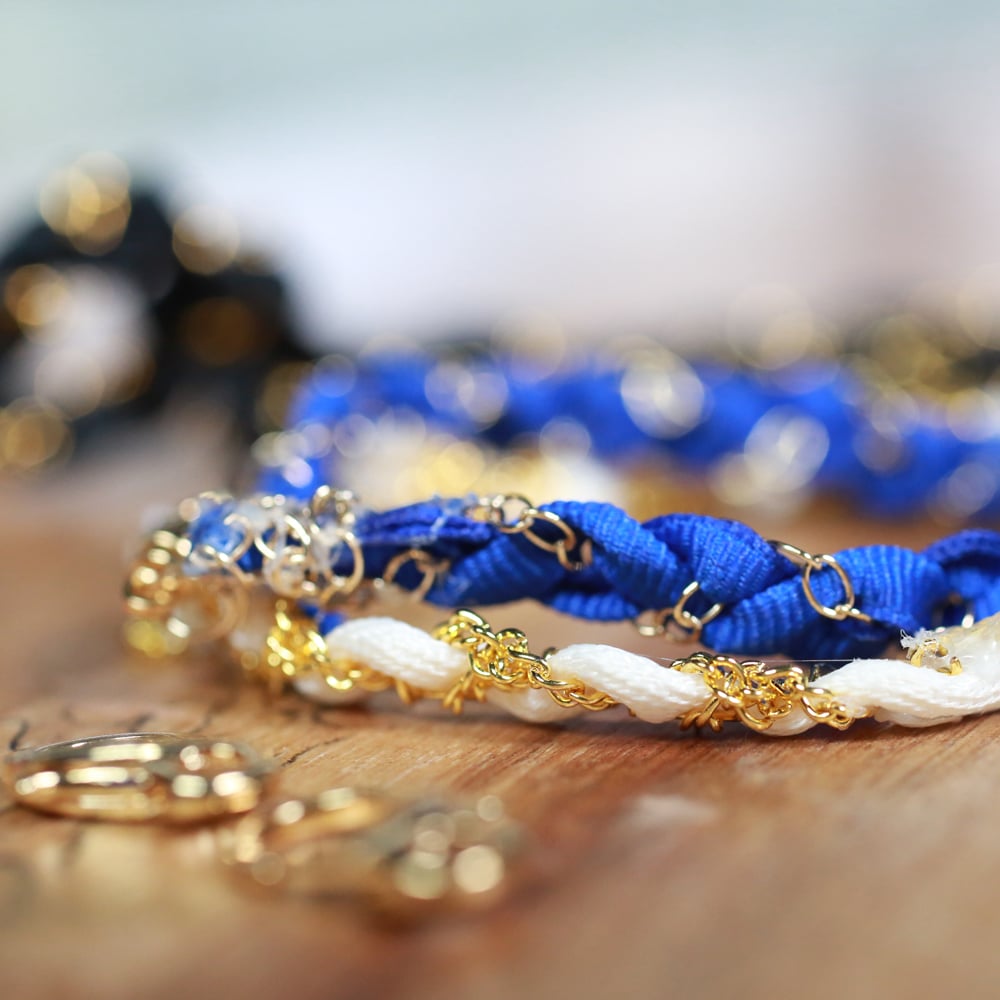 This DIY [79] ribbon chain bracelet [80] is such a pretty piece of jewelry.
Photo: Allison McNamara
Painted Camera Straps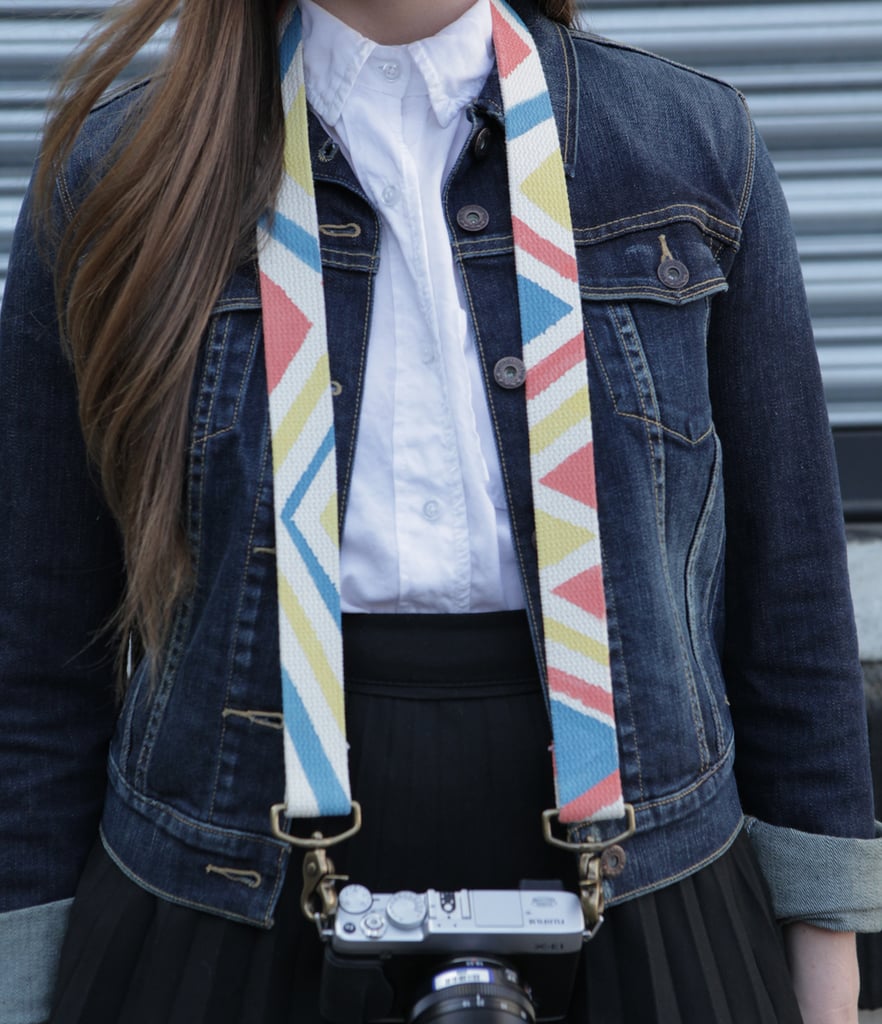 This painted camera strap [81] is perfect for the photography junkie.
Photo: Allison McNamara
Plastic Bottle Container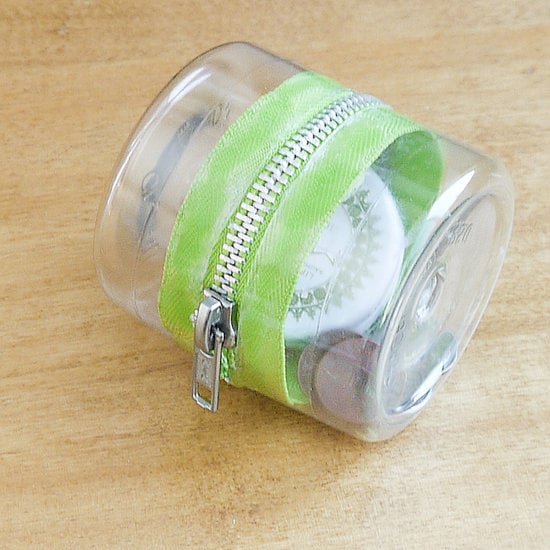 Don't throw away plastic bottles; recycle them into cute zipper containers [82].
Photo: Sarah Lipoff
Name Bracelets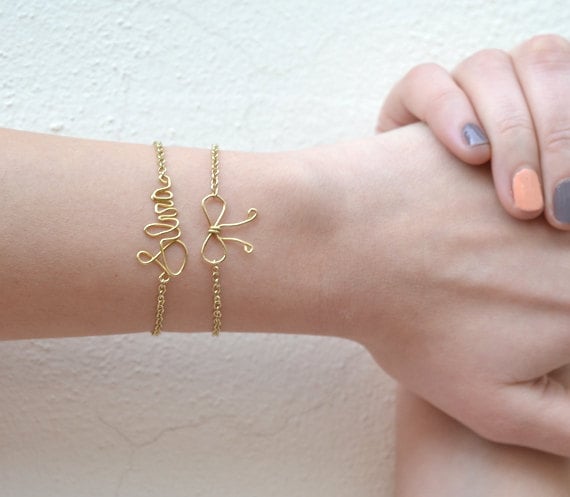 Anyone would love this delicate, DIY name bracelet [83].
Source: Etsy user Bornin82 [84]
Thread-Wrapped Bracelet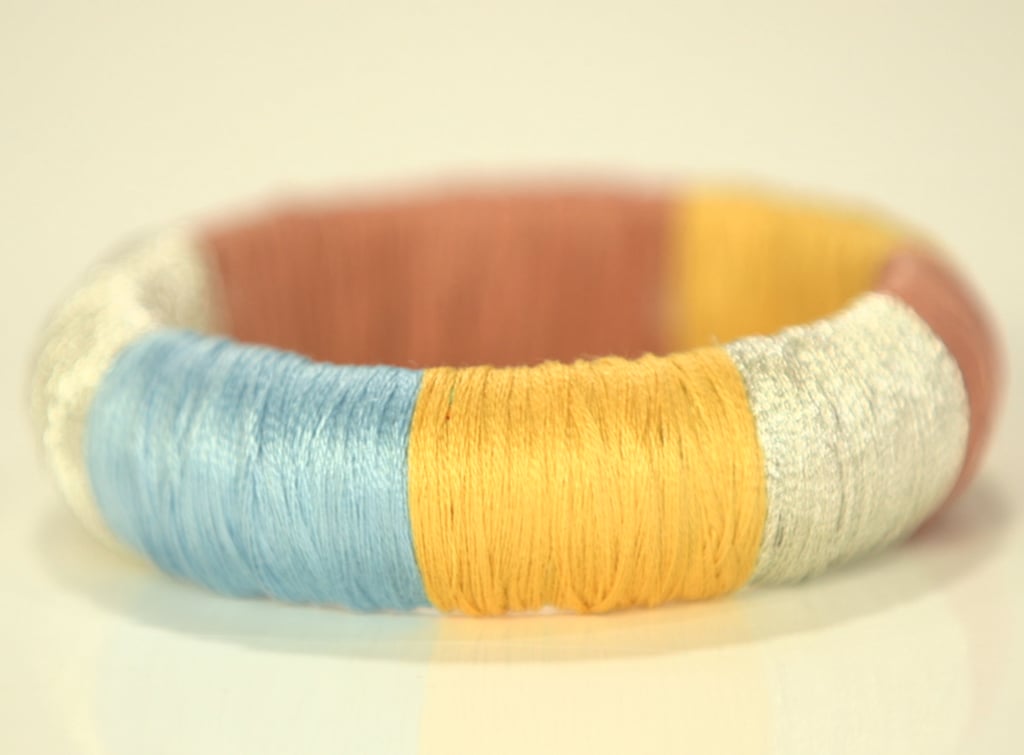 Update an old bangle with thread [85] for a colorful new accessory.
Photo: Allison McNamara
T-Shirt Bag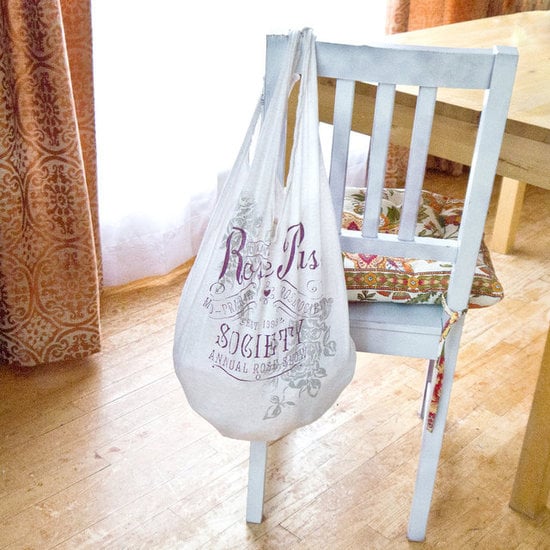 Pick a t-shirt you know your friend will love, and create a bag [86] out of it.
Photo: Sarah Lipoff
Bath Bombs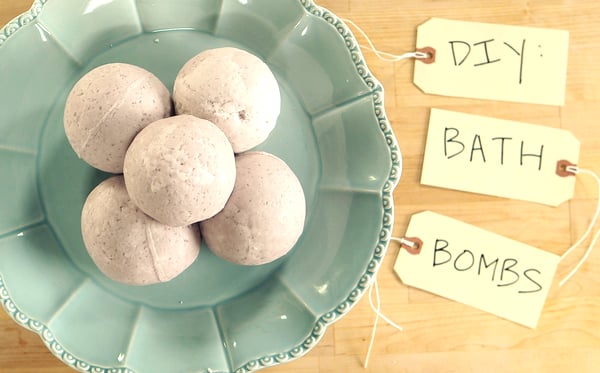 The receiver of this gift can upgrade her bath experience with these bath bombs [87].
Photo: Kirbie Johnson
Macaron Soaps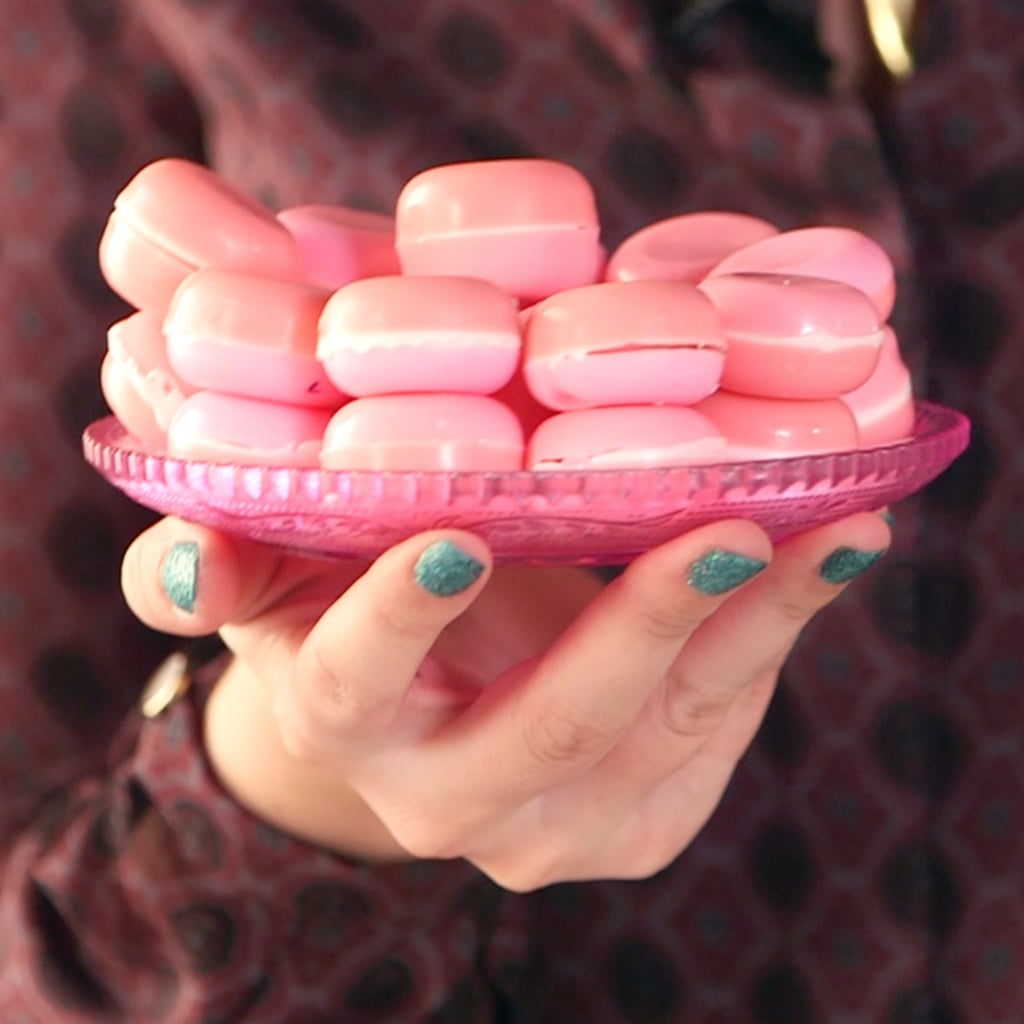 These macaron soaps [88] combine the best of both worlds — practicality and pleasing aesthetics. 
Photo: Kirbie Johnson
Lemon Sugar Scrub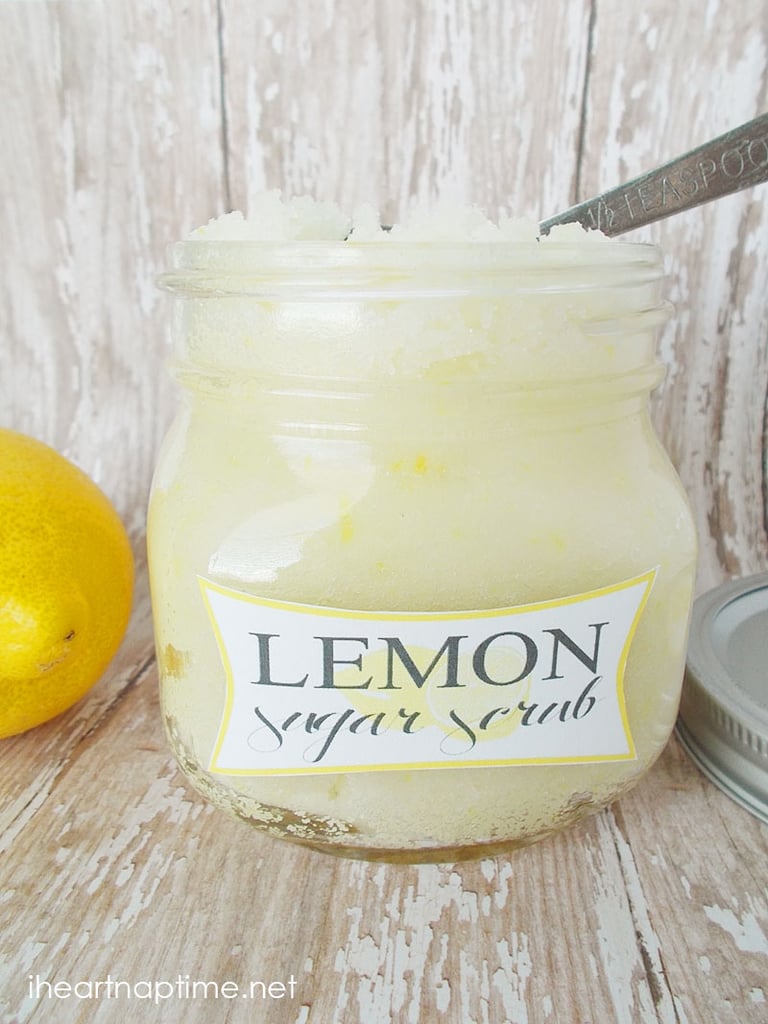 Her skin will be oh so smooth and have a pleasant citrus smell with this homemade lemon sugar scrub [89].
Source: I Heart Nap Time [90]
Makeup Bag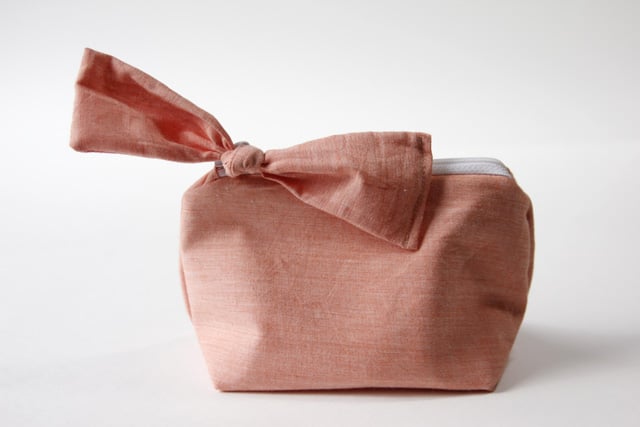 Make this cute cosmetic bag [91] for the girlie girl in your life.
Source: I Heart Nap Time [92]
Body Lotion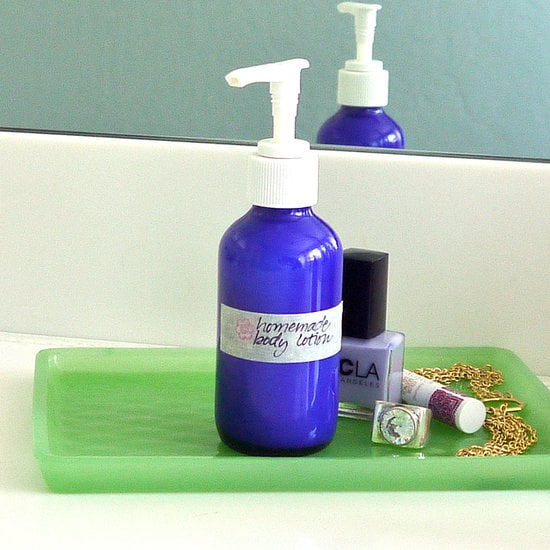 Whip up some homemade body lotion [93] as a holiday gift for your friends. They'll love how natural it is and how well it moisturizes their skin.
Photo: Sarah Lipoff
Manuka Honey Lip Balm
We're all familiar with the healing power of manuka honey, so putting into a lip balm [94] is just genius.
Source: Garden Therapy [95]
Candy Cane Peppermint Sugar Scrub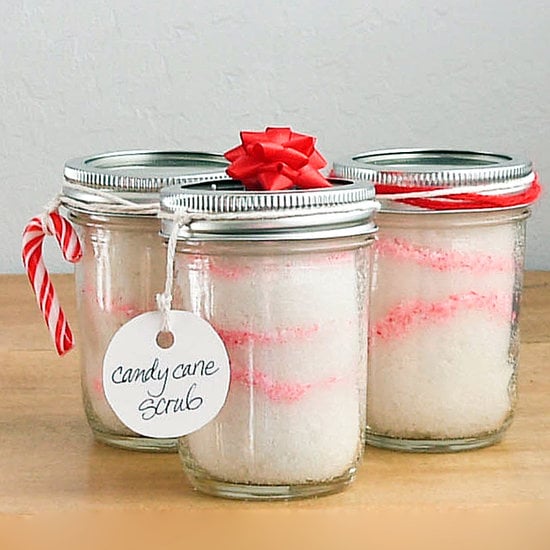 This candy cane peppermint sugar scrub [96] will delight someone who is fond of pink.
Photo: Sarah Lipoff
Pink Lemonade Soap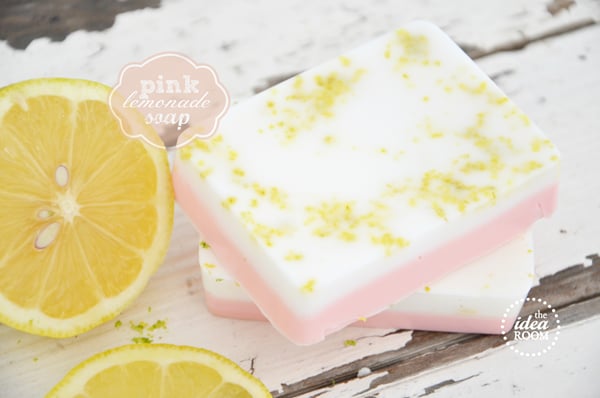 This DIY soap, inspired by pink lemonade [97], will definitely be a hit.
Source: The Idea Room [98]
Mouthwash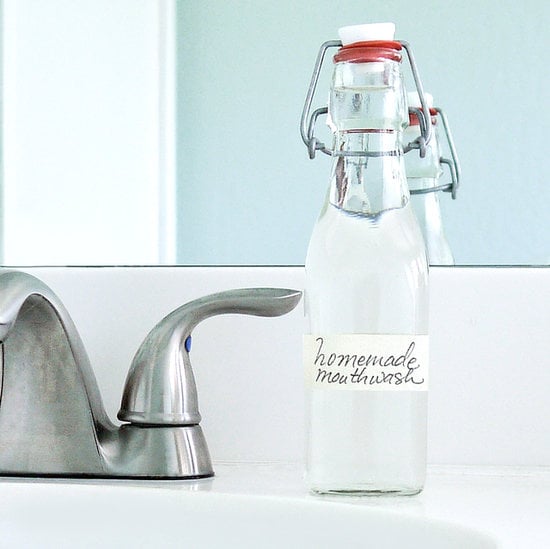 So fresh and so minty, the receiver will love this useful and eco-friendly homemade mouthwash [99].
Photo: Sarah Lipoff
Bath Salts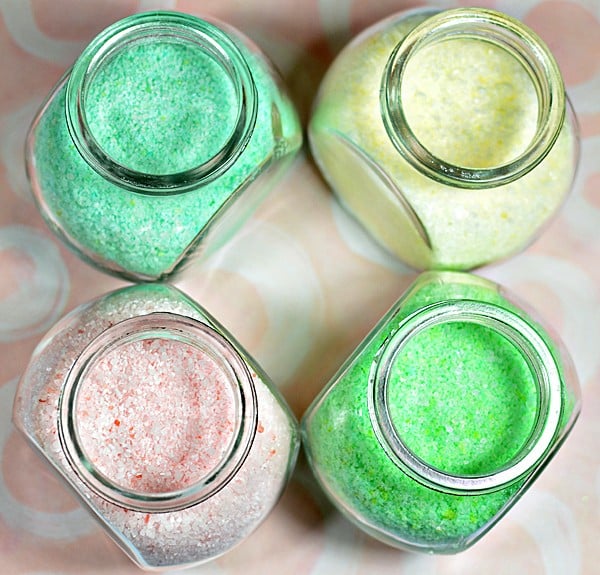 These colorful bath salts [100] make a great gift for people who love to treat themselves.
Source: Intimate Weddings [101]
Lotion Bars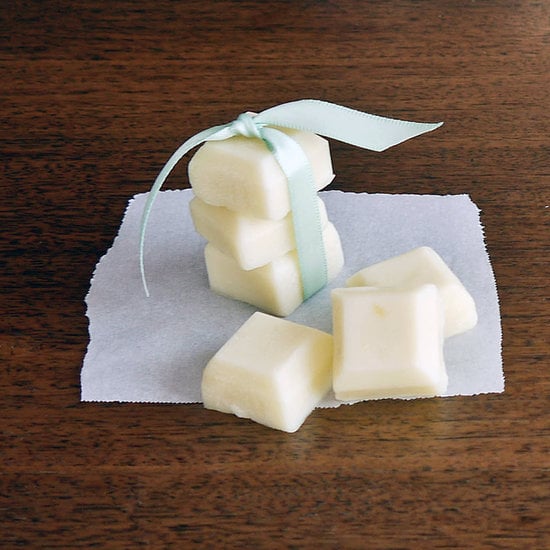 These lotion bars [102]are so handy — they'll keep her hands moisturized throughout the day.
Photo: Sarah Lipoff
Gardener's Scrub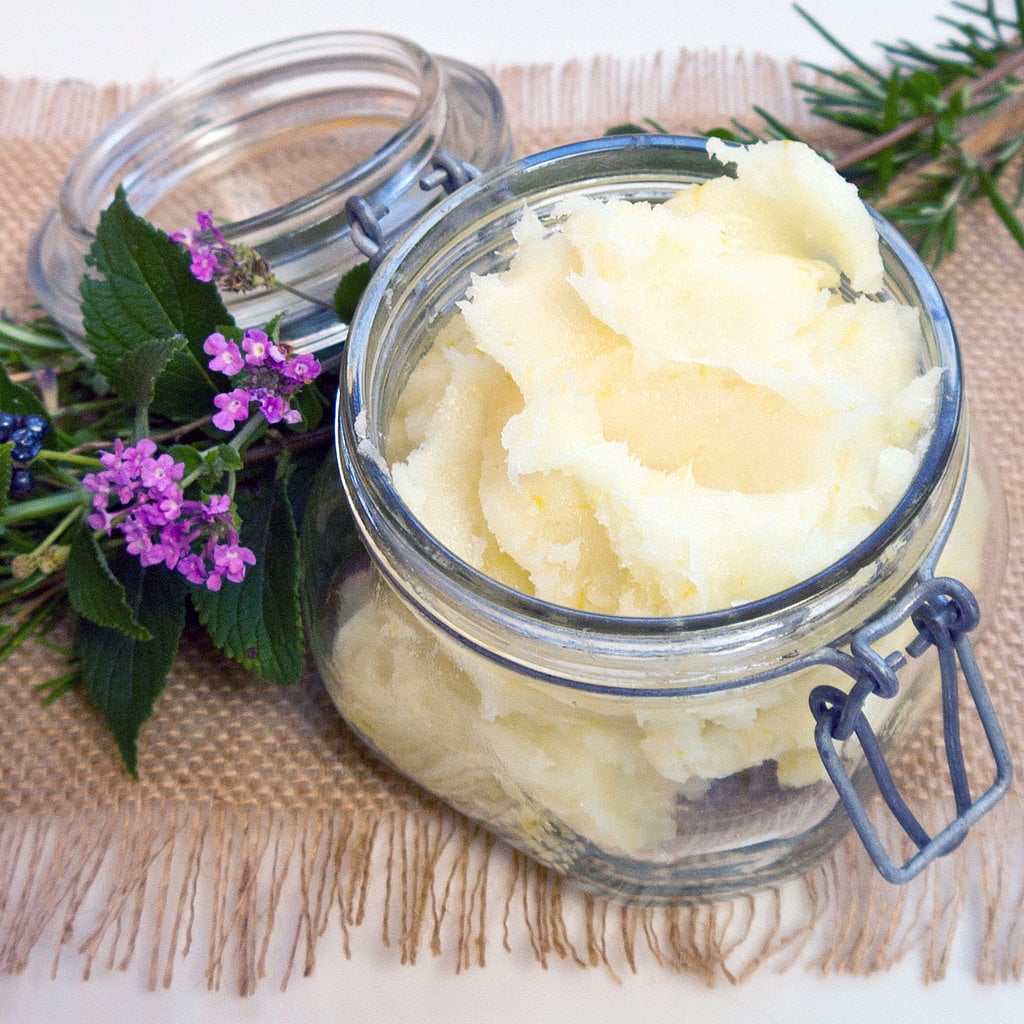 Don't let digits suffer from a love of gardening. This DIY gardener's scrub [103]will gently exfoliate and moisturize hands.
Photo: Sarah Lipoff
Sleep Salve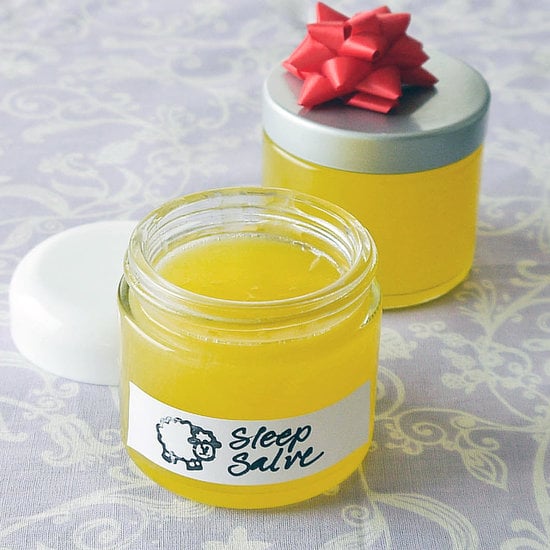 This sleep salve [104] will relax the user right into dreamland.
Photo: Sarah Lipoff
Hand Sanitizer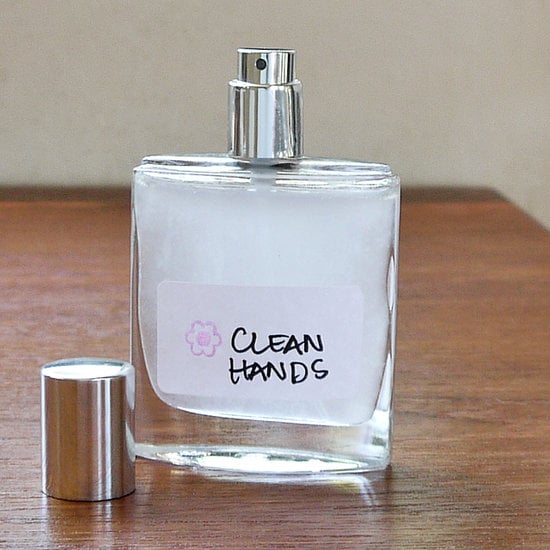 This homemade hand sanitizer [105] will help keep Winter bugs at bay.
Photo: Sarah Lipoff
Microwavable Eye Mask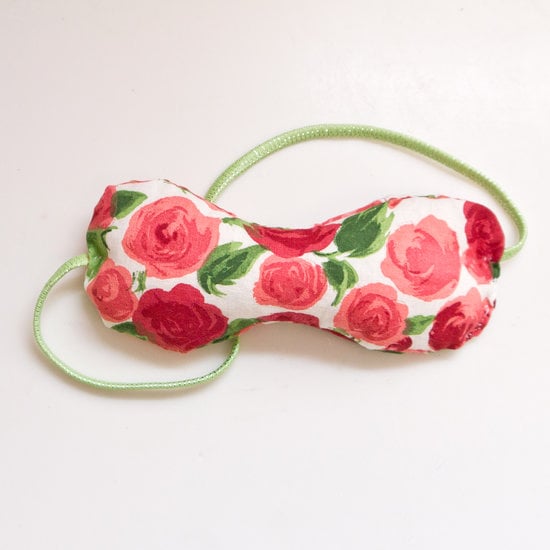 This eye mask [106] can be warmed or chilled to suit the user's needs.
Photo: Sarah Lipoff
Bath Fizzies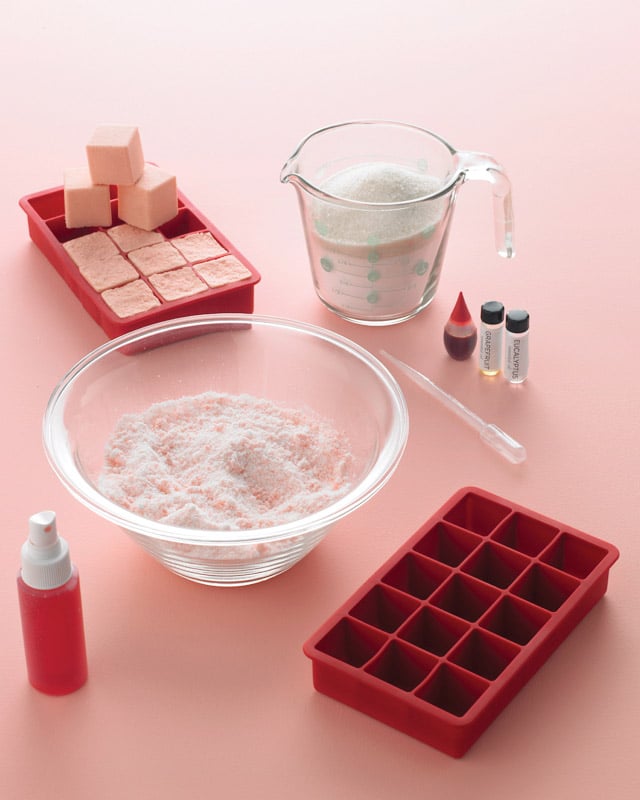 Drop these homemade bath fizzies [107] into the water for a relaxing time in the tub.
Source: Martha Stewart [108]
Flavored Salts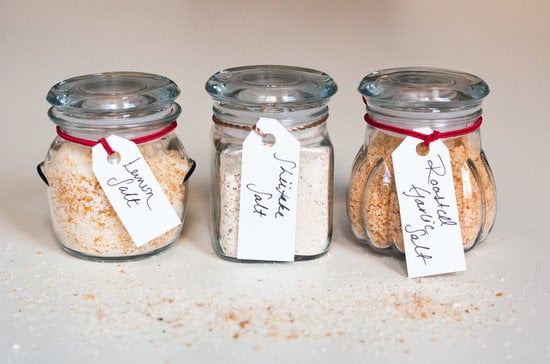 Flavored salts [109] make a great gift for the foodie who loves to cook.
Photo: Lauren Hendrickson
Chocolate Spoons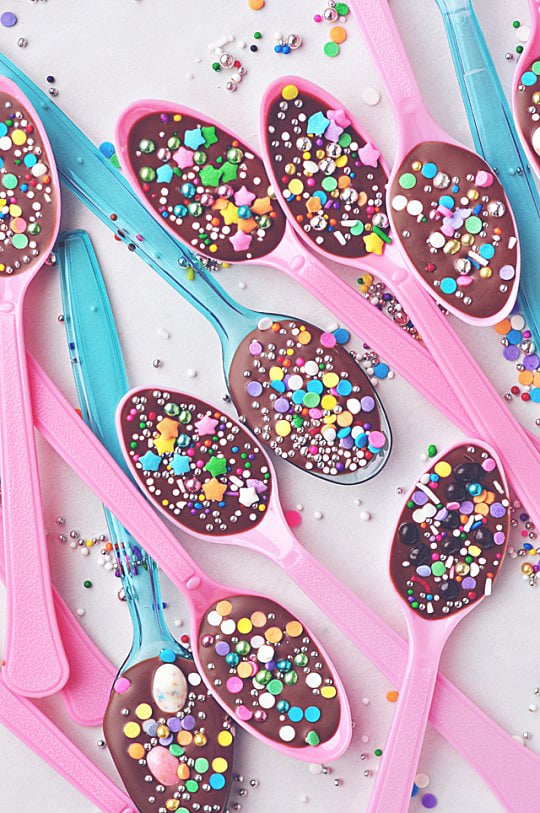 Wrap a bunch of chocolate spoons [110] up into a yummy bouquet. These are perfect for those who like to indulge in a little bit of chocolate — like a spoonful — at a time.
Source: Sweetapolita [111]
Hot Buttered Rum Mix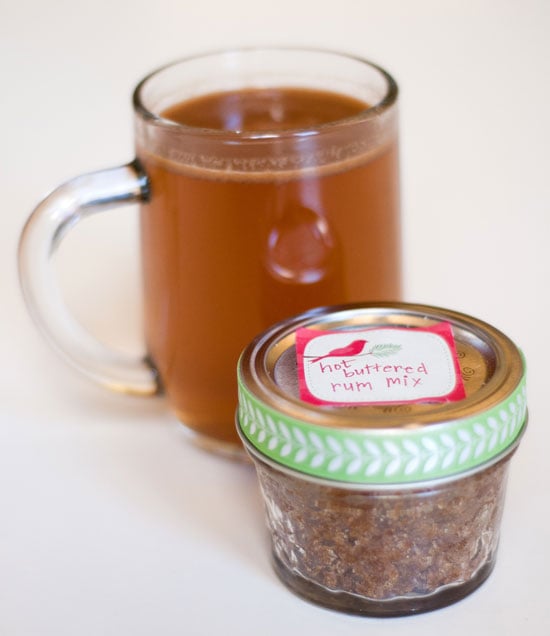 Cozy up with some pals and treat them to hot buttered rum mix [112] in jars.

Photo: Nancy Einhart
Limoncello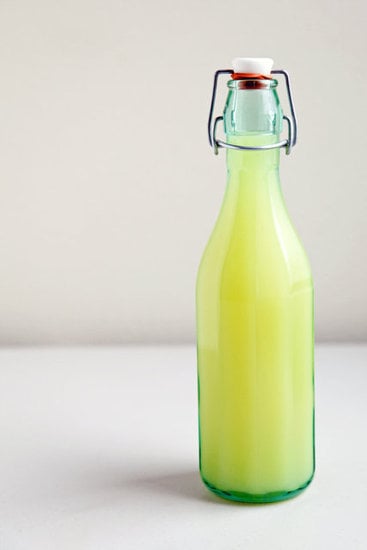 Limoncello [113] makes a great present for those with a fondness for cocktails.
Photo: Nicole Perry
Peppermint Candy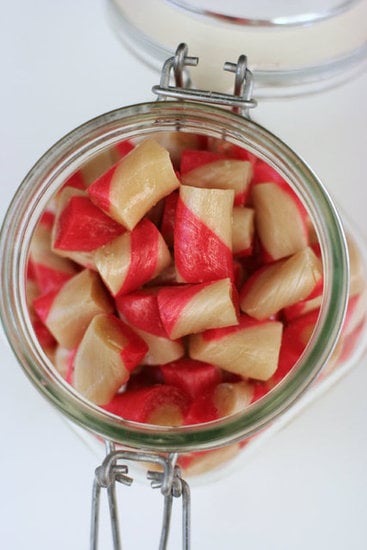 These peppermint hard candies [114]are so cute and colorful — what's not to love?
Photo: Anna Monette Roberts
Vanilla Hot Chocolate Mix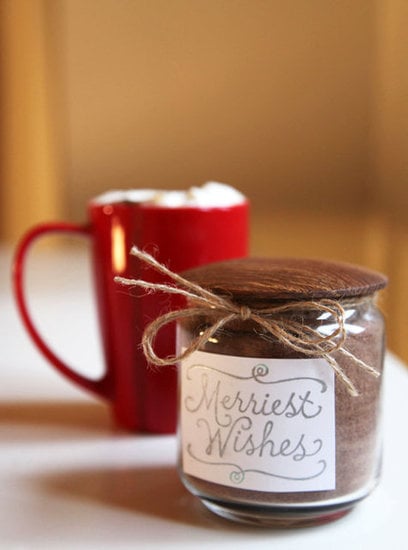 Gift someone special the comfort only hot chocolate [115] can give!
Photo: Susannah Chen
Spice Rub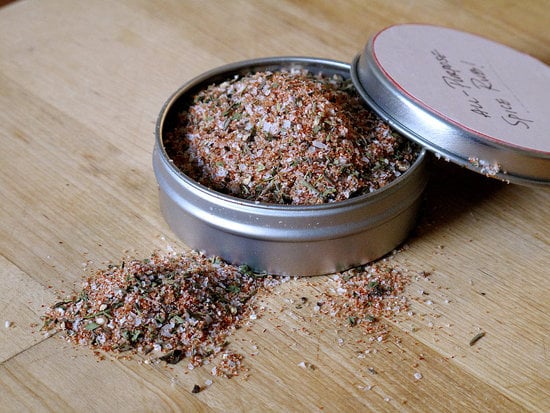 This spice rub [116] is great for a variety of dishes. POPSUGAR Food says it suits anything from roasted vegetables to grilled chicken. 
Photo: Susannah Chen
S'mores Kit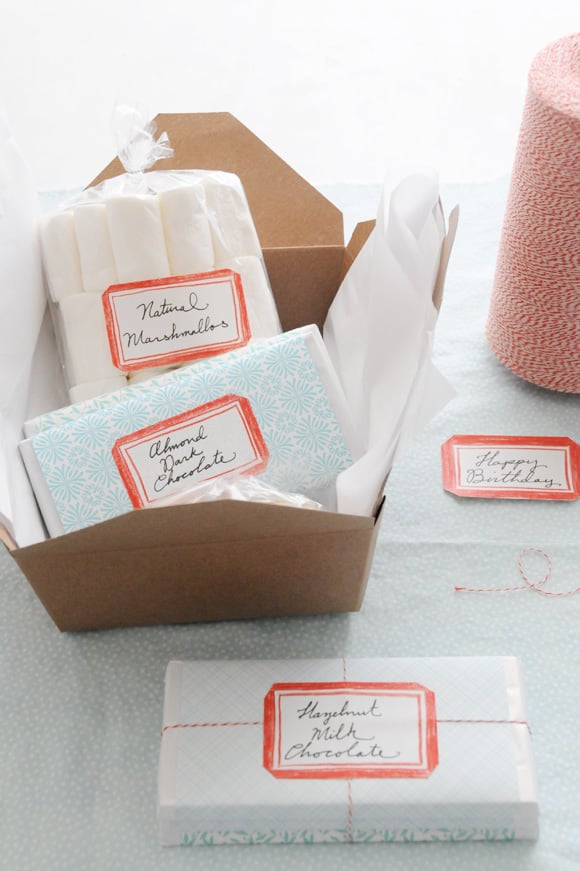 Put together a cute s'mores kit [117] for someone who loves this popular snack.
Source: Creature Comforts Blog [118]
DIY Tea Bags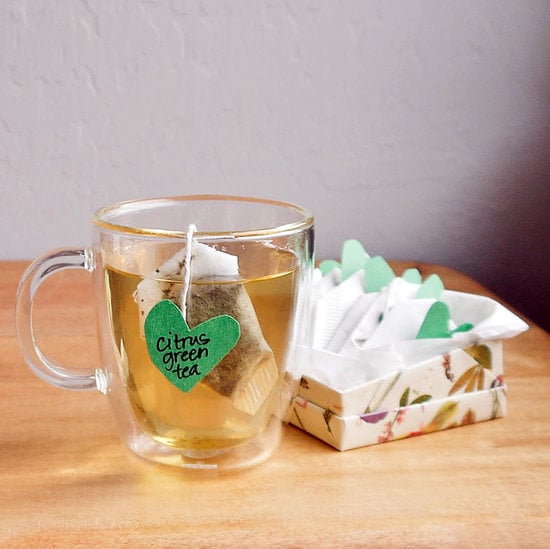 Make these cute tea bags [119] with a special blend of customized tea to show your love.
Photo: Sarah Lipoff
French Macarons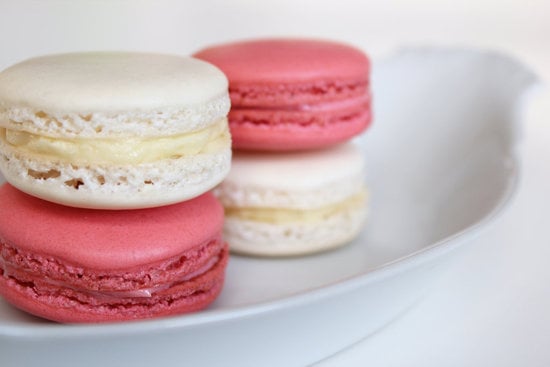 Macarons [120] are such pretty and delicious sweet treats to give that special someone. 
Photo: Sara Yoo
Triple Fudge Banana Bread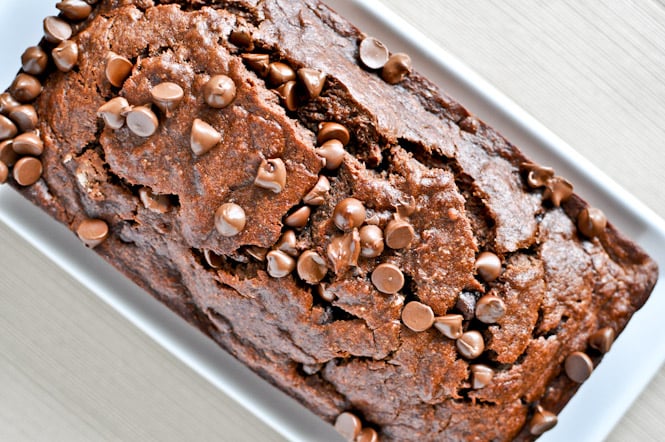 Triple fudge banana bread [121]?! You might need to make a few of them in case you decide to keep one to yourself.
Source: How Sweet It Is [122]
Chocolate Chip Cookie Dough Peanut Butter Cups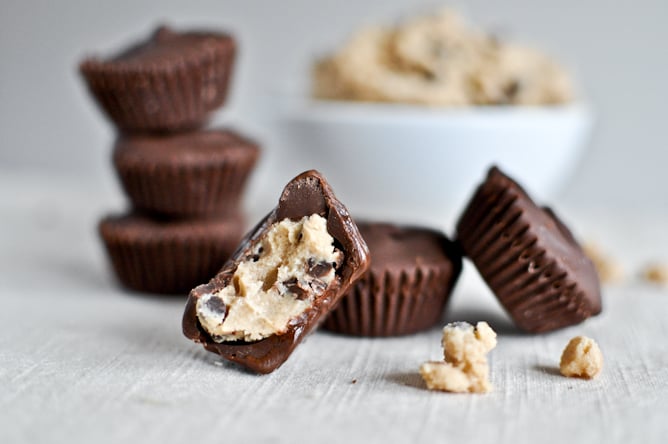 These chocolate chip cookie dough peanut butter cups [123] are like the créme de la créme of peanut butter cups.
Source: How Sweet It Is [124]
Cabernet Chocolate Truffles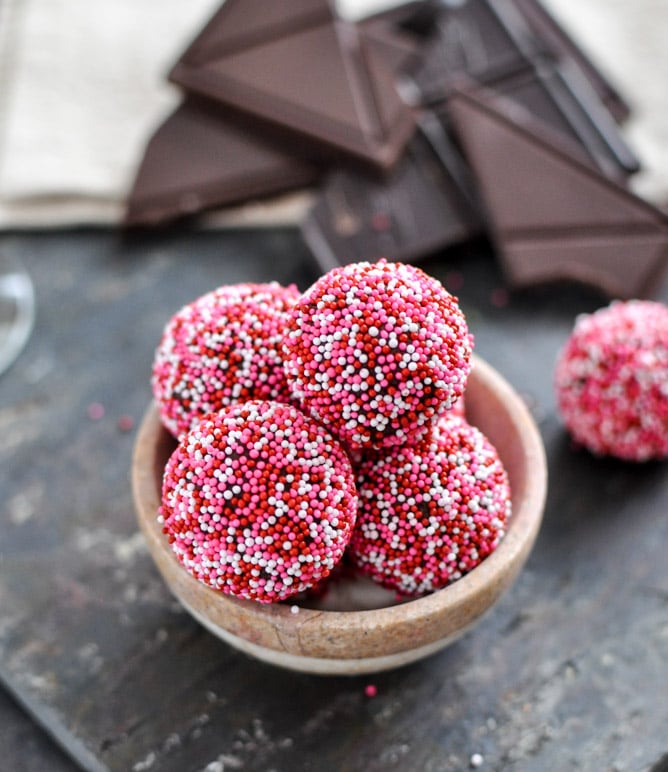 Who doesn't love wine and chocolate [125]?
Source: How Sweet It Is [126]
Homemade Snickers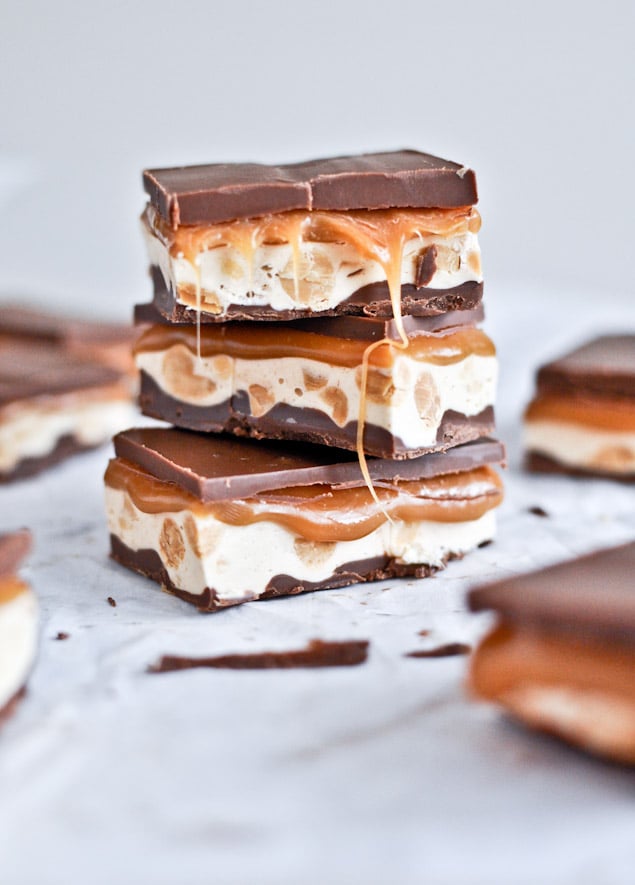 Now your friends can indulge in a DIY Snickers bar [127], much more appealing than its processed counterpart.
Source: How Sweet It Is [128]
Chocolate Caramel Popcorn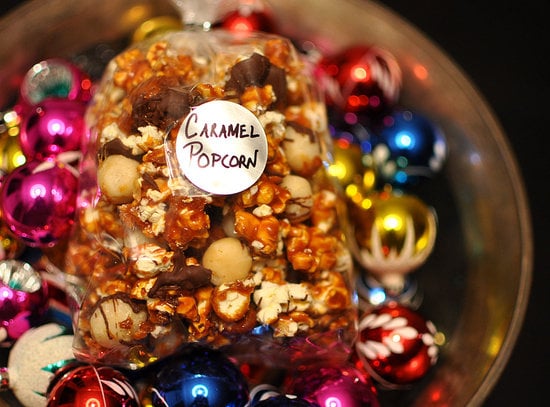 Make your own popcorn [129] instead of handing out store-bought ones as gifts.
Photo: Lauren Hendrickson
Coffee Pods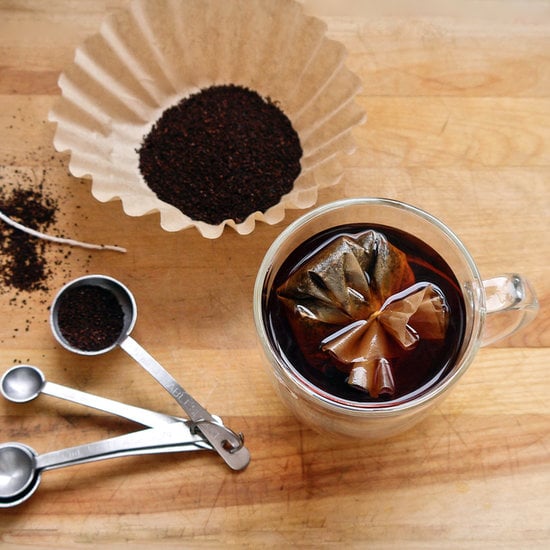 The coffee lover would love these convenient coffee pods [130] that they can carry with them wherever they go!
Photo: Sarah Lipoff
Potpourri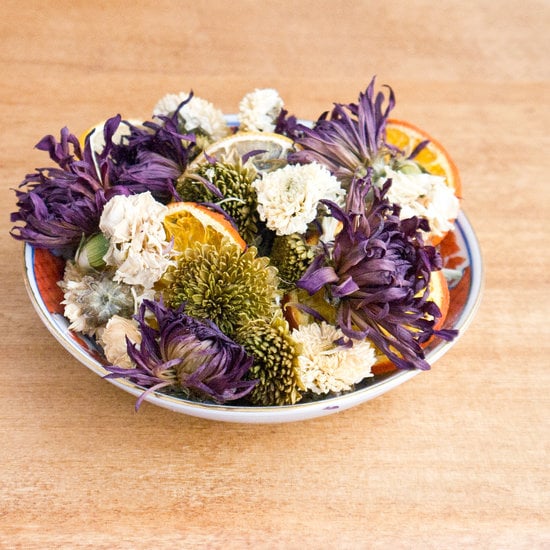 Make custom potpourri [131] to fill your loved one's home up with a beautiful scent.
Photo: Sarah Lipoff
Bug-Away Scented Floating Candles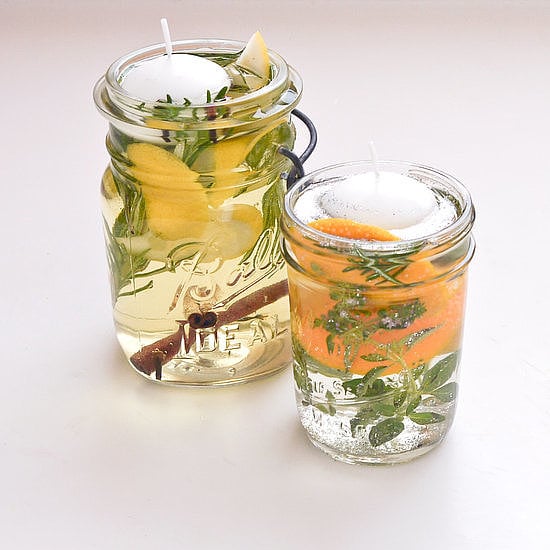 These scented floating candles [132]are pretty, but are hiding a deadly secret. Well, deadly to bugs, at least. They are effective in chasing off those unwanted pests!
Photo: Sarah Lipoff
Air Freshener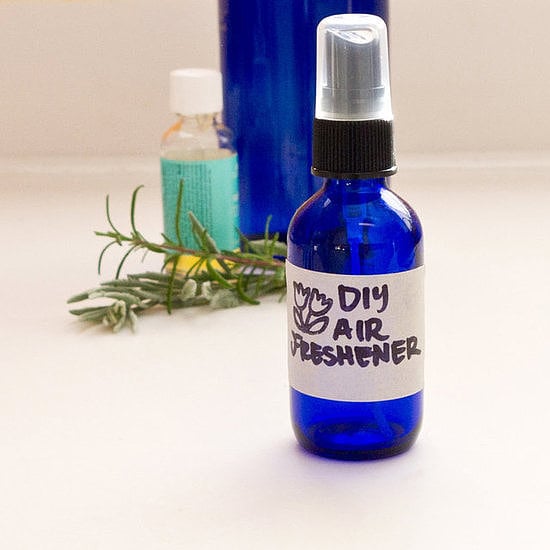 This air freshener [133] will leave a room smelling wonderful in no time.
Photo: Sarah Lipoff
Scent Diffuser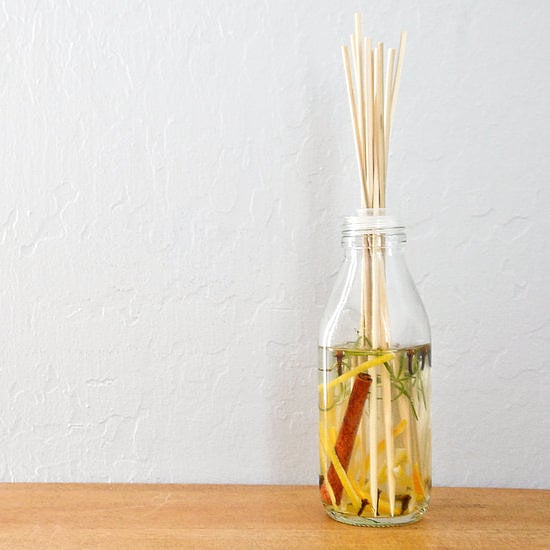 These DIY reed diffusers [134] are not only cheaper to make, they are also less toxic. You don't have to worry about spills on the floor.
Photo: Sarah Lipoff
Coffee-Filter Scented Sachets
People will love these coffee-filter scented sachets. [135] They can place them in places like their luggage or drawers to freshen them up.
Photo: Sarah Lipoff
Sumo Bowling Pins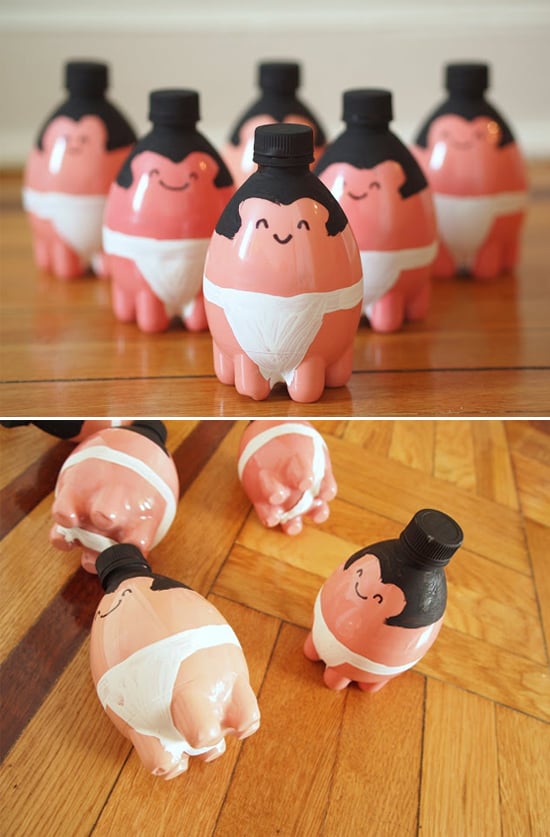 Kids will have a ball with these sumo bowling pins [136], made from painted plastic bottles.
Source: Sugar and Dots [137]
Sidewalk Chalk
Give these homemade chalks [138] to a kid who loves hopscotch.
Source: Playful Learning [139]
Glitter Slime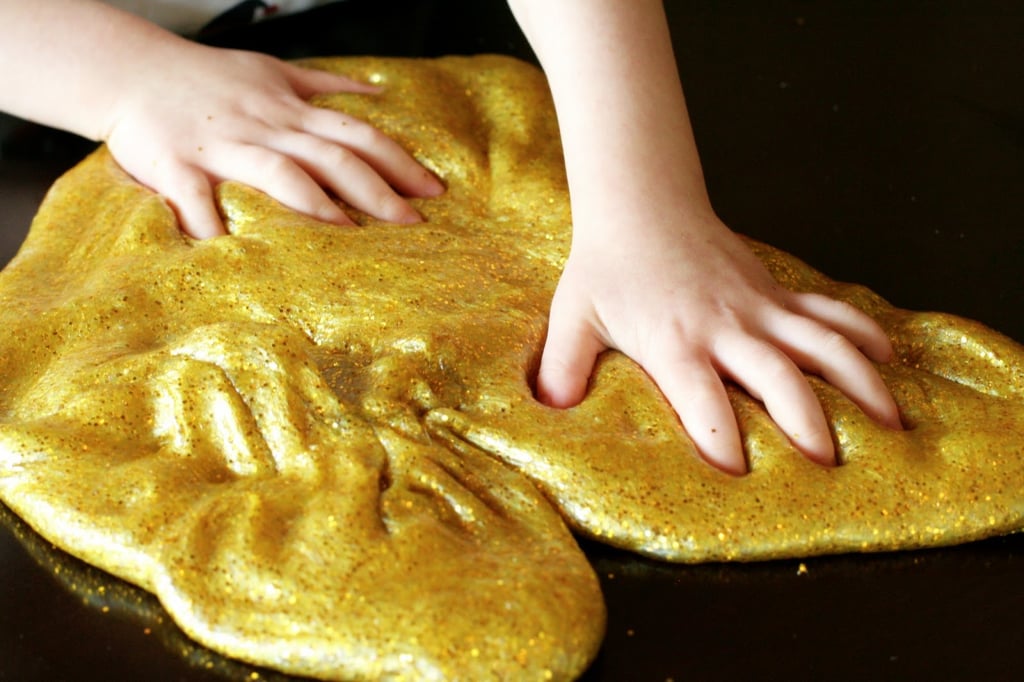 What's better than slime? Glitter slime [140]!
Source: Fun at Home With Kids [141]
Balloon Bean Bags
Fill balloons up with rice or beans to make these awesome bean bags [142].
Source: Flipflops and Applesauce [143]
Jello Cookies and Play Dough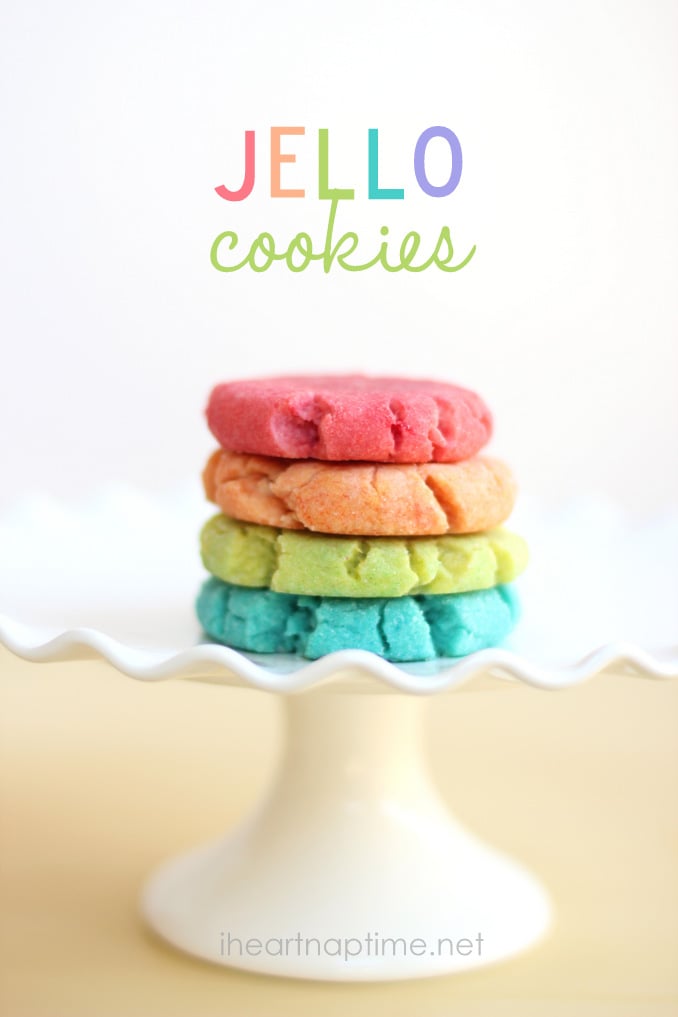 This recipe is so awesome [144] because you can use it as play dough and make cookies from it.
Source: I Heart Nap Time [145]
Pretend Dessert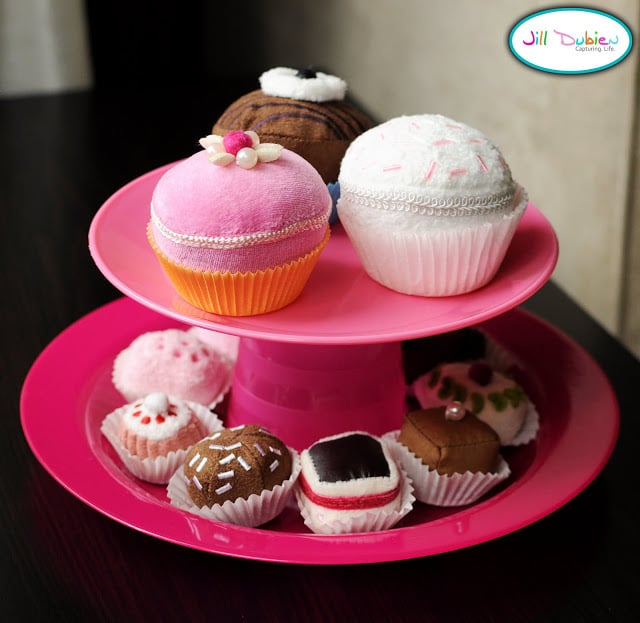 Upgrade tea time with these cute handmade cupcakes and sweet treats [146].
Source: Meet the Dubiens [147]
Constellation Flashlight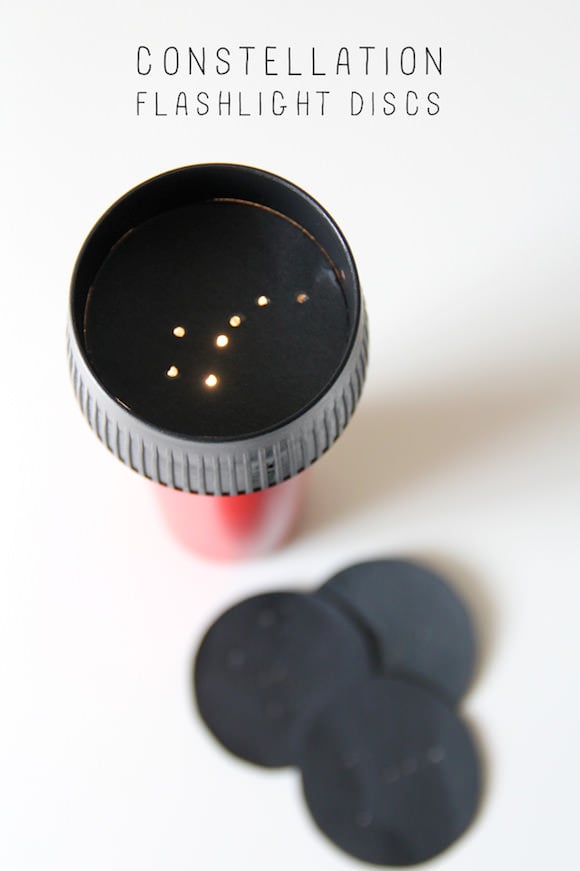 With these constellation discs [148], the stars will be at his or her fingertips.
Source: Handmade Charlotte [149]
Sock Monkeys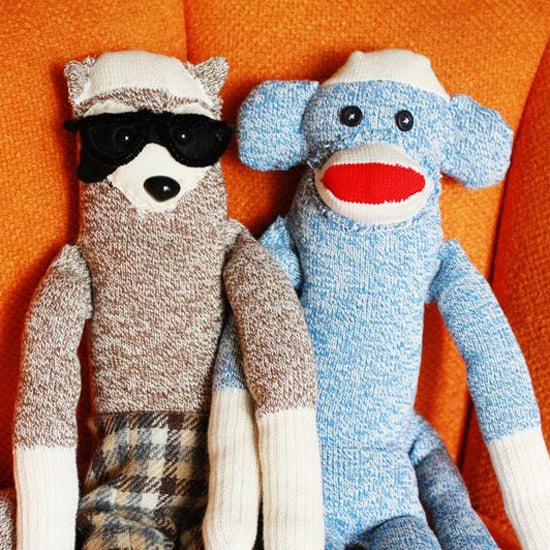 Who wouldn't love this classic children's toy [150]?
Source: A Beautiful Mess [151]
Shark Purse
She'll love carrying around this deadly shark purse [152].
Source: A Beautiful Mess [153]
Button Bracelet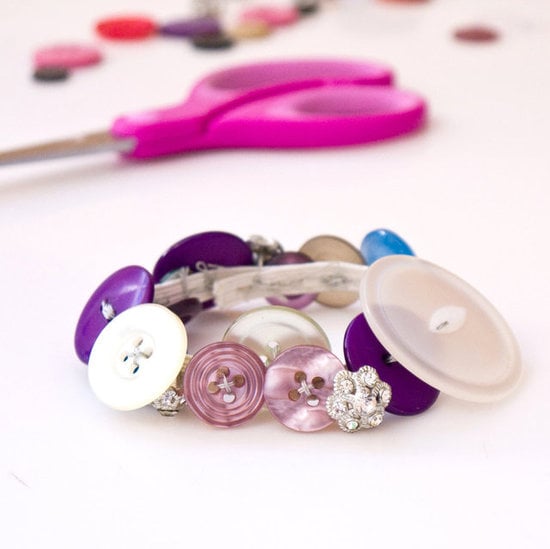 A pretty button bracelet [154] will be a great addition to her jewelry box.
Photo: Sarah Lipoff
Dyed Wooden Blocks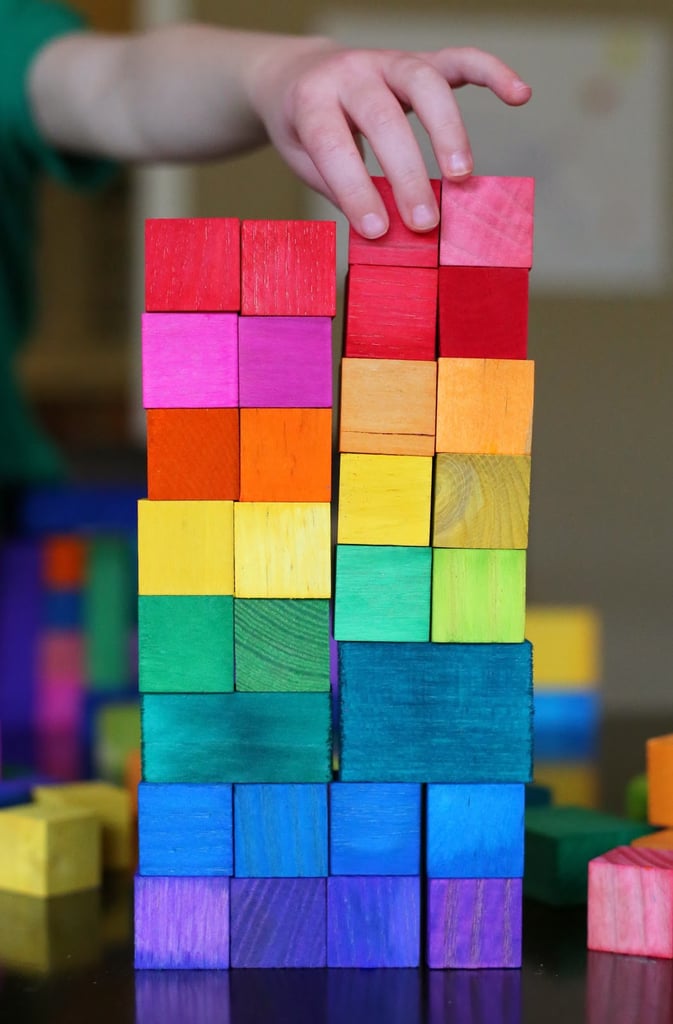 These colorful, dyed wooden blocks [155] are much cheaper than their store-bought counterparts.
Source: Fun at Home With Kids [156]
Disney Autograph Book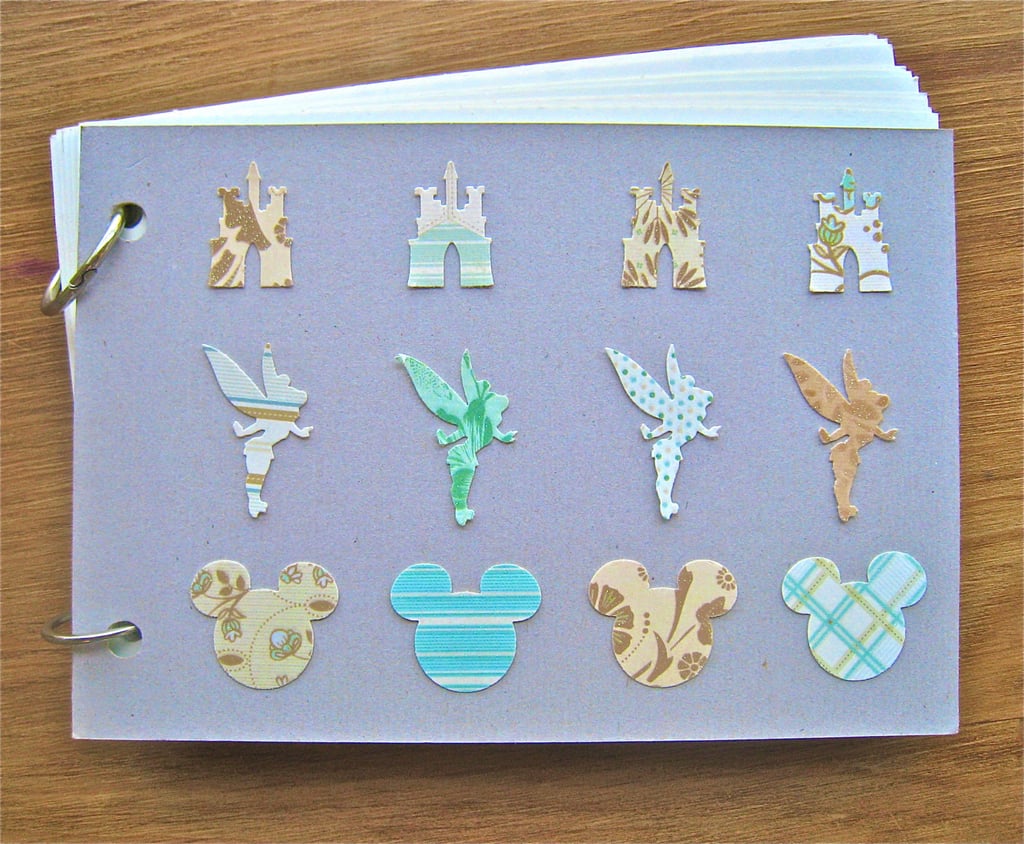 Make cute Disney-themed booklets [157] for kids who have a Disneyland trip coming up. They'll have a ball collecting signatures from Disney characters!
Source: Etsy user WantASugarCube [158]
Tie Phone Case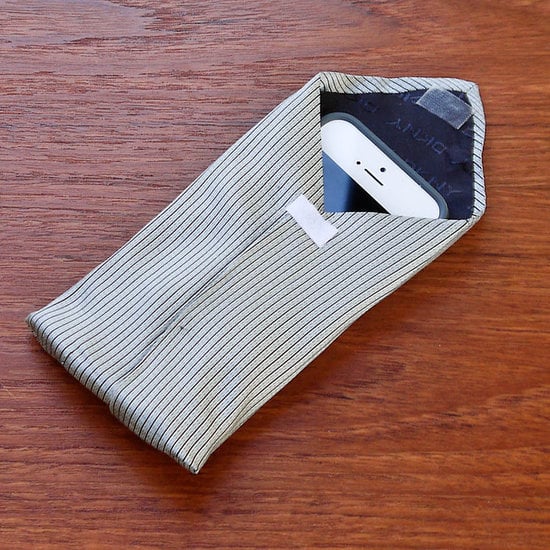 Upcycle a tie into this cool phone case [159].
Photo: Sarah Lipoff
DIY Rum-Spice Aftershave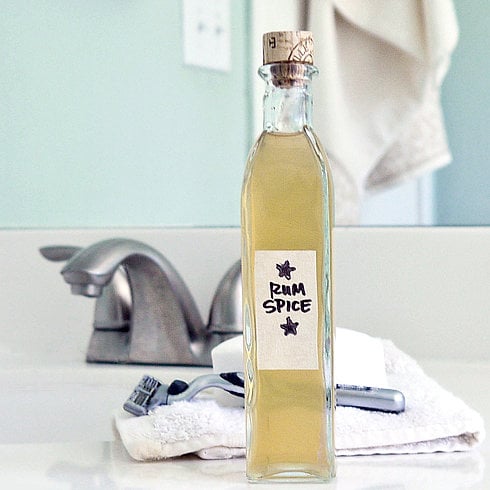 This homemade rum-spice aftershave [160] costs almost nothing to make and uses a lot of things hiding in your pantry.
Photo: Sarah Lipoff
Book Safe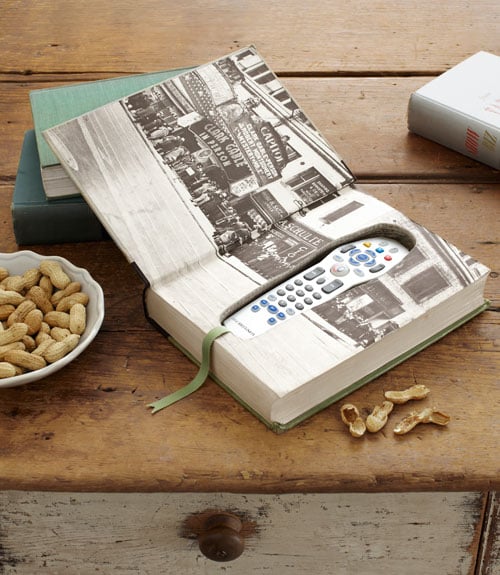 Create a book safe [161] for his valuables or even a place to hide his remote in.
Source: Country Living [162]
Skinny Ties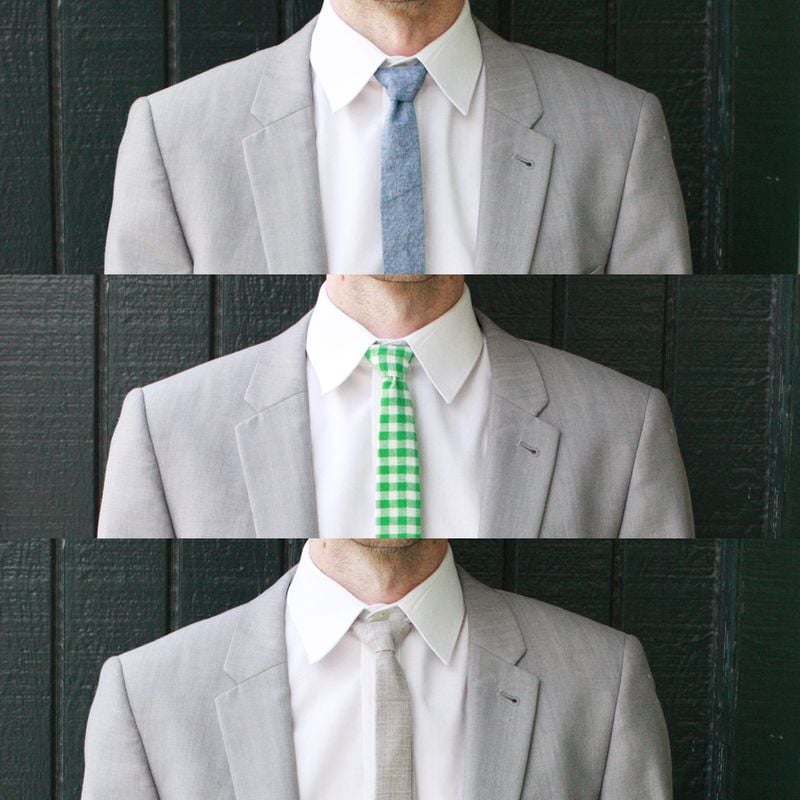 This easy DIY transforms vintage ties [163] into fashionable and modern-looking skinny ties.
Source: A Beautiful Mess [164]
Zen Garden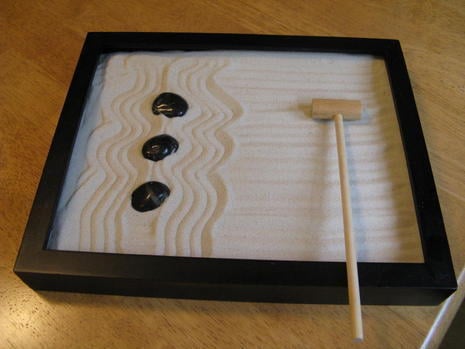 Now he can calm down at his desk with this mini zen garden [165].
Source: Curbly [166]
Charging Station
Make this neat charging station [167] that will keep his cords tidy and organized in an upcycled plastic bottle.
Photo: Sarah Lipoff
DIY Coffee Grounds Soap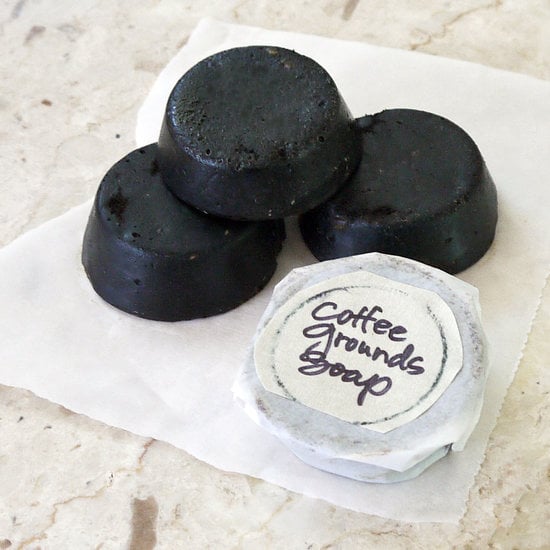 Find out how to make these homemade coffee grounds soaps [168].
Photo: Sarah Lipoff
Shaving Cream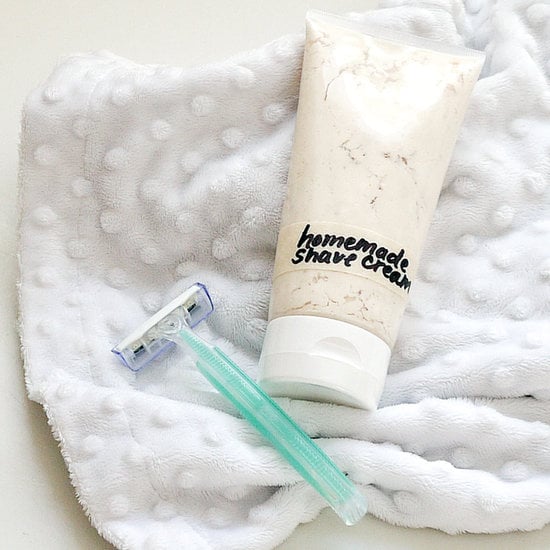 He'll have a smooth shave with this homemade shaving cream [169].
Photo: Sarah Lipoff
Homemade Chicken Jerky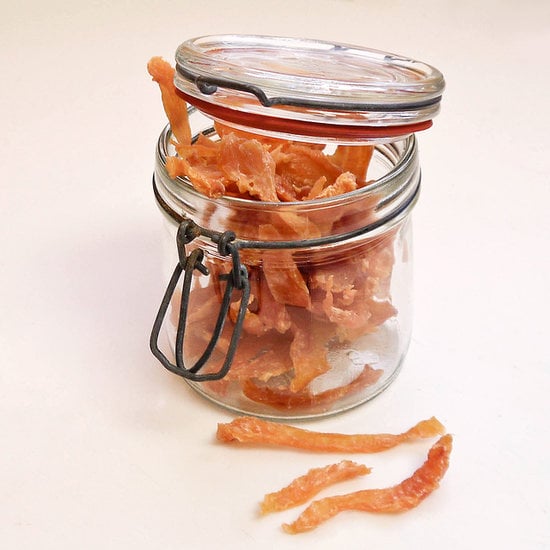 This chicken jerky [170] gift is so versatile that animals and humans can both eat it!
Photo: Sarah Lipoff
Organic Cat Treats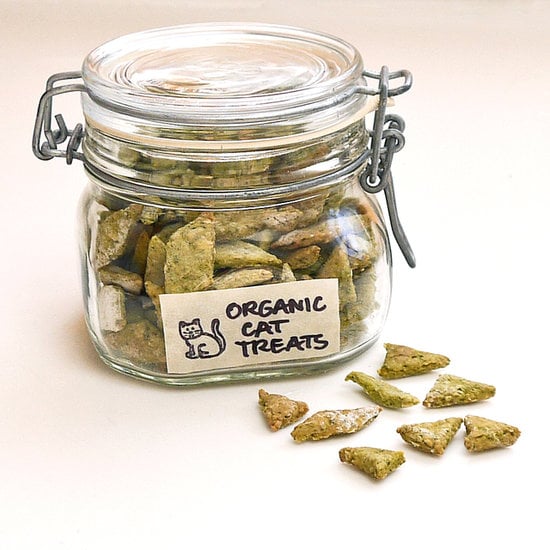 Your feline will warm up to you even more with these organic cat treats [171].
Photo: Sarah Lipoff
Low-Fat Organic Dog Biscuits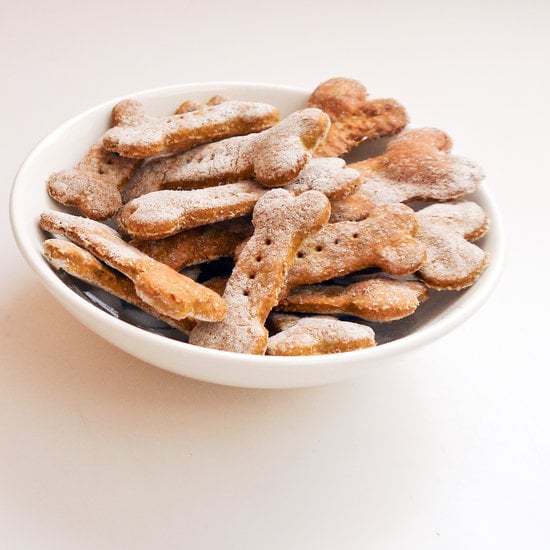 Make these low-fat organic dog biscuits [172] that your best furry friend will go crazy over.
Photo: Sarah Lipoff
Bird Treats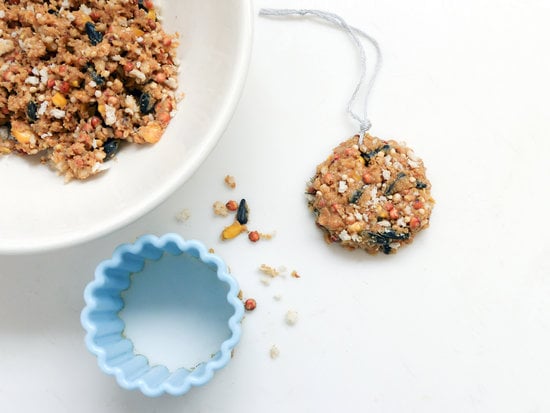 Attract birds to your garden with these homemade bird treats [173].
Photo: Sarah Lipoff
Catnip Toys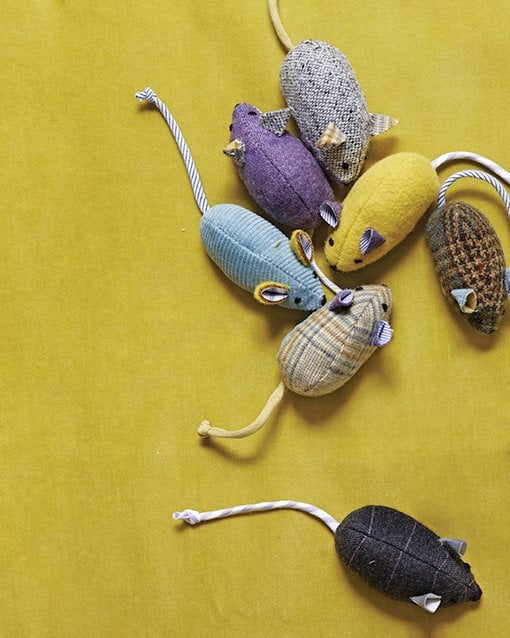 These catnip toys [174] are actually made from menswear!
Source: Martha Stewart [175]