Being surrounded by greenery is a good way to relieve work stress, but not all of us work within a stone's throw of a park. Bring nature to you instead by setting a mini office plant on your desk.
Don't worry about the plants clashing with your cube decor — gone are the bulky ceramic office planters of days past. Now there are plenty of tiny options that will add style to your desk.
Terrarium Succulent Glass Planters Kit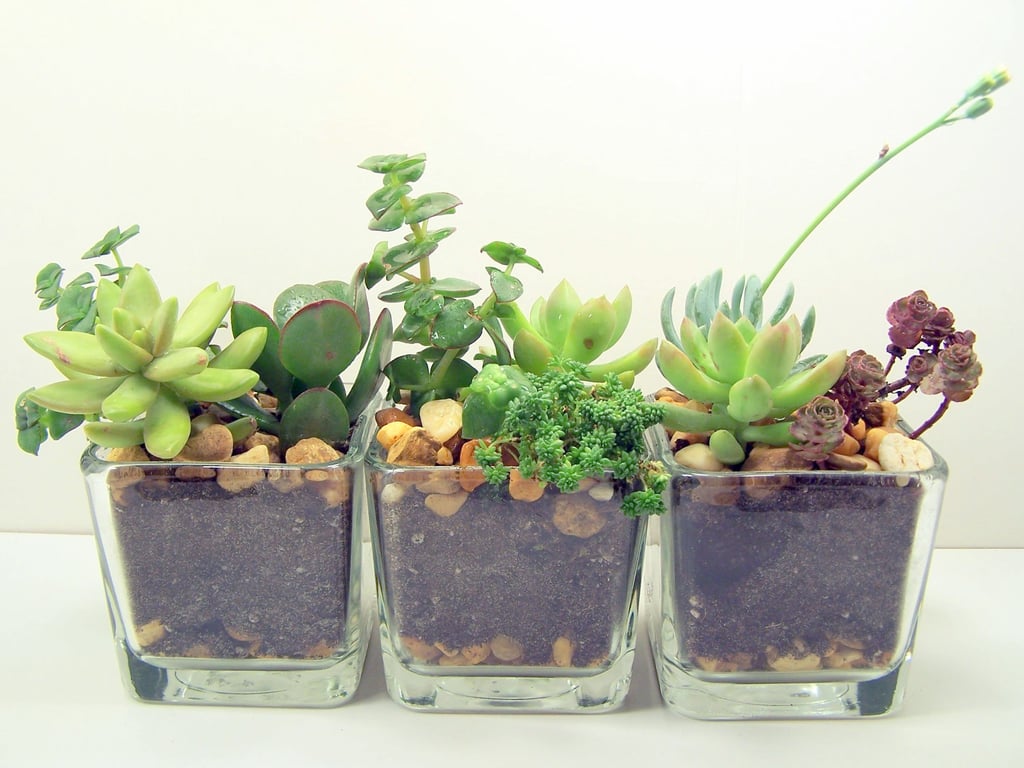 This terrarium kit [1] ($19) comes with one small glass planter, three succulents, soil, and rocks. Given its size, it's the perfect plant for a crowded desk.
Japanese Moss Ball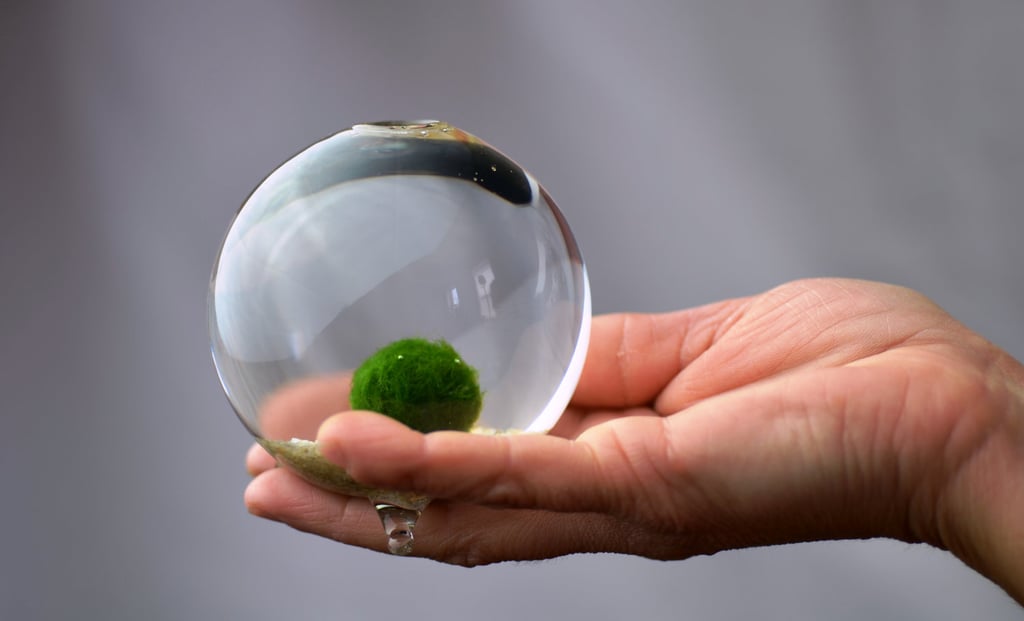 It seems like Marimo — the special algae that only grows in lakes in Iceland, Scotland, Japan, and Estonia — is all the rage now. This globe [2] ($22) may relax you more than regular plants because of its water element. Watch as the moss ball floats around in the water with little air bubbles.
This is also the perfect desk ornament for the superstitious. The moss is said to attract luck and love.
Birds of a Feather Terrarium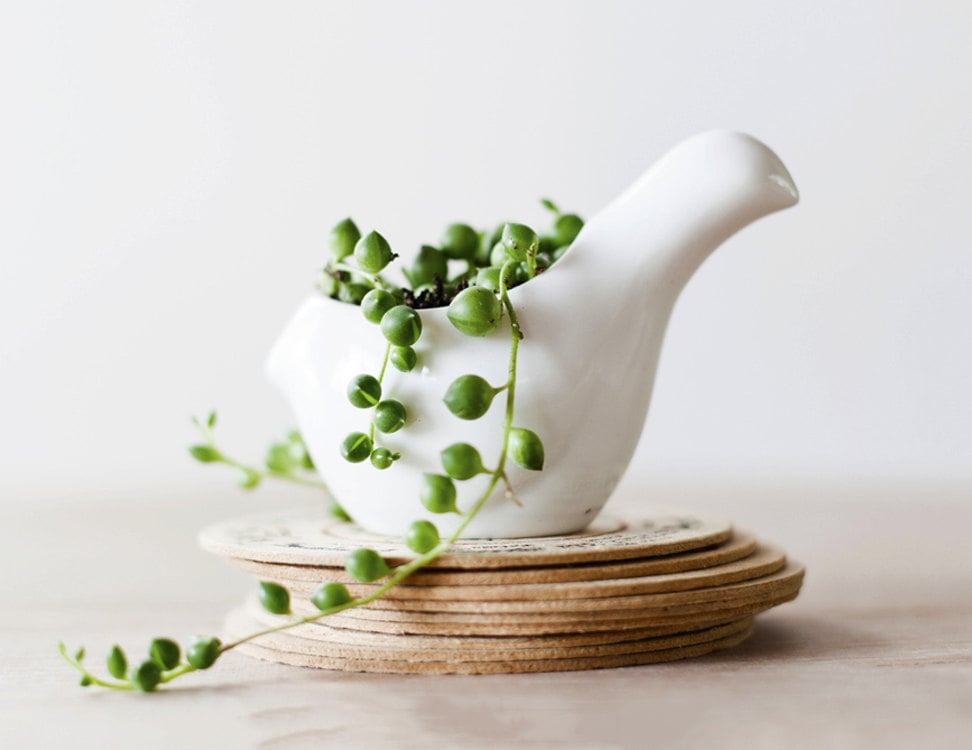 This bird planter kit [3] ($30 for two) will make a very delicate and cute addition to your desk. It includes two ceramic bird planters, heart-shaped tag with twine, succulent seeds, chopsticks, organic soil, cool gray sand, and gift box.
Yoda Terrarium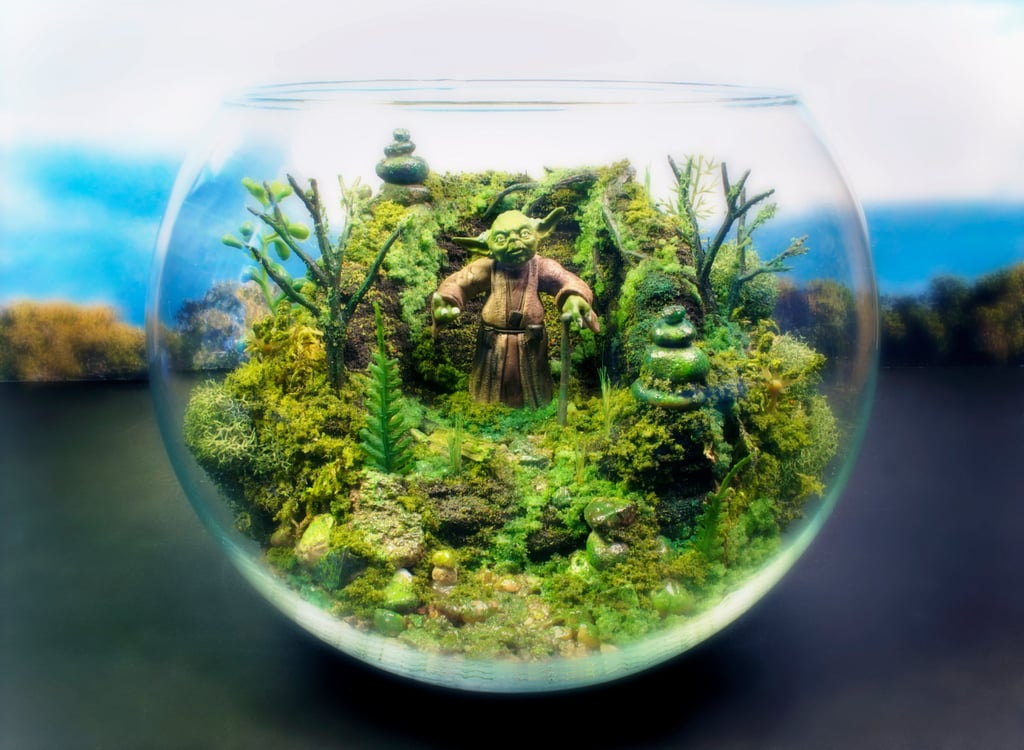 This terrarium [4] ($95) may be on the pricier end, but I can imagine Star Wars fanatics thinking anything that houses Yoda is well worth its price tag. When in doubt at work, look to Yoda for guidance.
Venus Flytrap Terrarium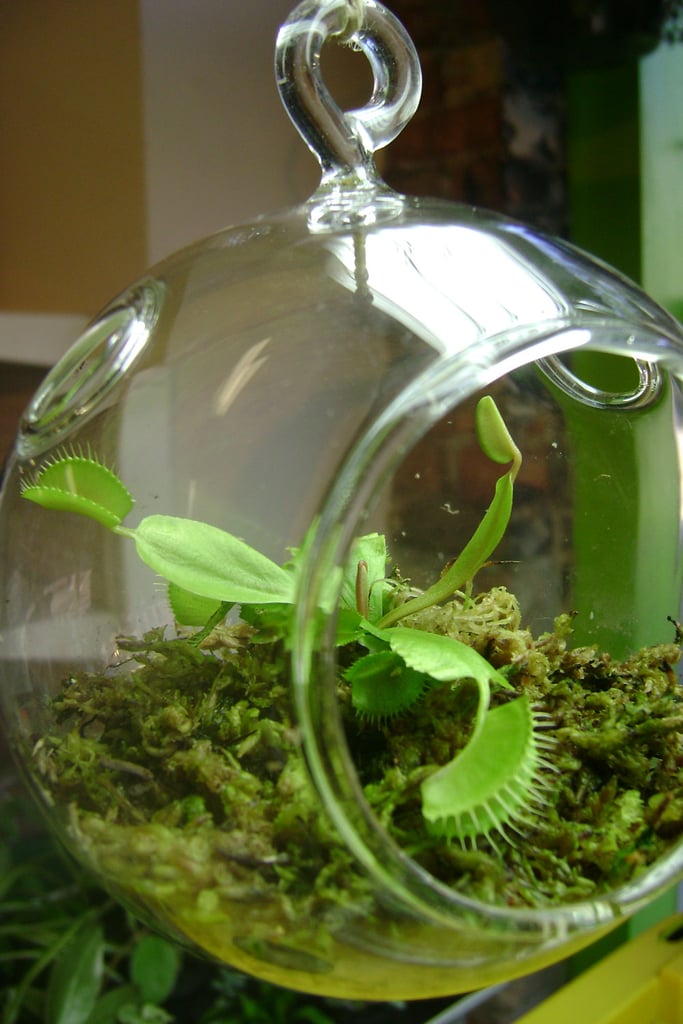 Be different and choose an unlikely office plant, like the Venus flytrap [5] ($16). Not only is it a great conversation starter, but it also has its practical uses — there will be fewer bugs in the office. This Venus flytrap terrarium requires moistness, bright light, and a bug or two a month.
Pink Moon Cactus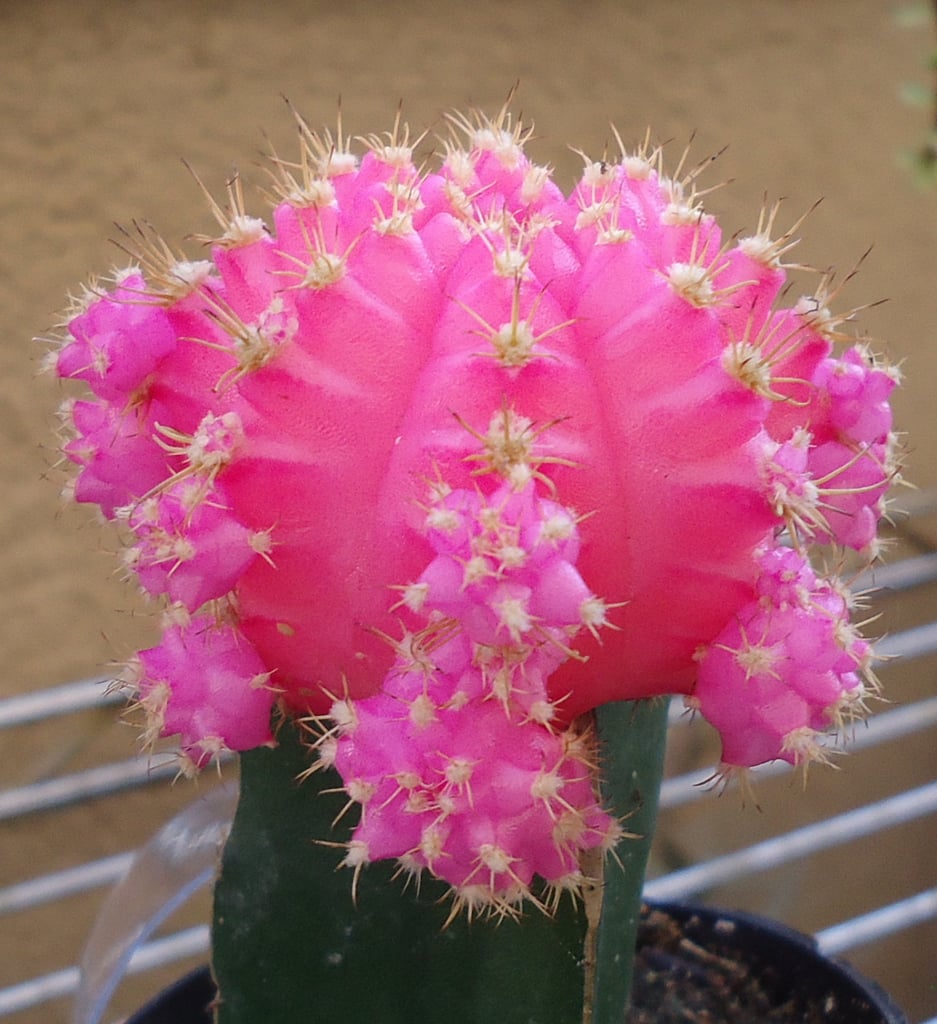 Brighten up your desk with this pink cactus [6] ($8) that's apparently easy to maintain.
A Day at the Beach Terrarium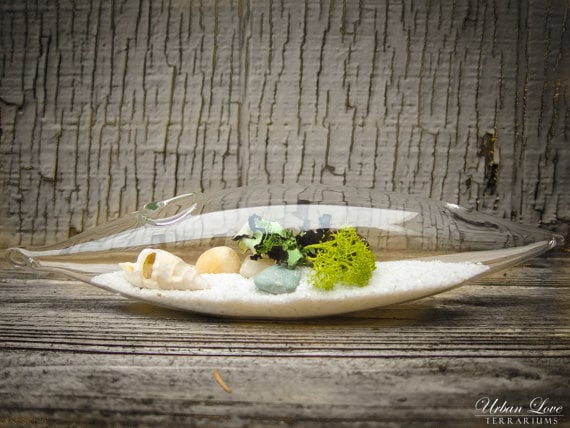 Are you the type who feels at home in the water? Live out your beach dreams with this sandy terrarium [7] ($16). This kit comes with a glass vessel, white sand, three rocks, reindeer moss, lichen, a pinecone, and a seashell.
Terrarium Beakers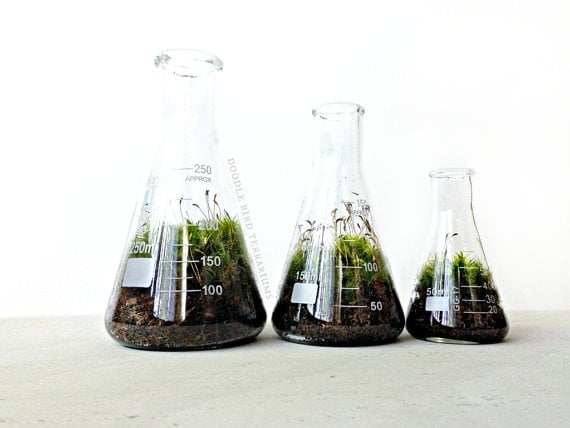 House greens in beakers [8] ($59) for a quirky and cute terrarium. This kit comes with three different sizes of beakers and moss.
Wood Frame Plant Holder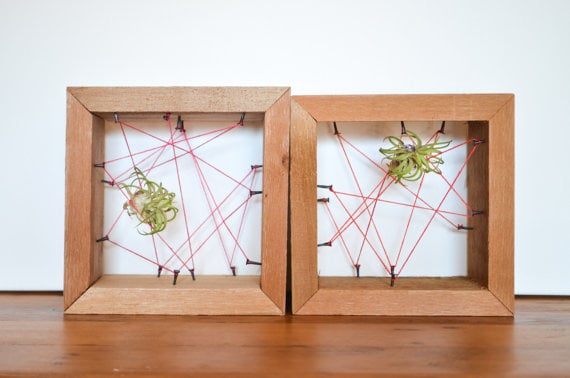 This wood frame plant holder [9] ($25 each) with neon string holds an air plant in place. The plant will bloom into a pretty purple hue, according to the seller.
Cork Planters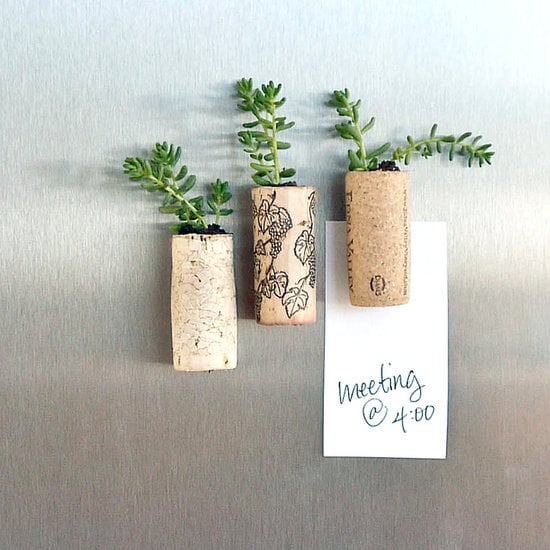 These hollowed-out cork planters [10] are a great example of upcycling at its best. DIY [11] them to make planters or even magnets.
Photo: Sarah Lipoff
Vintage Book Terrarium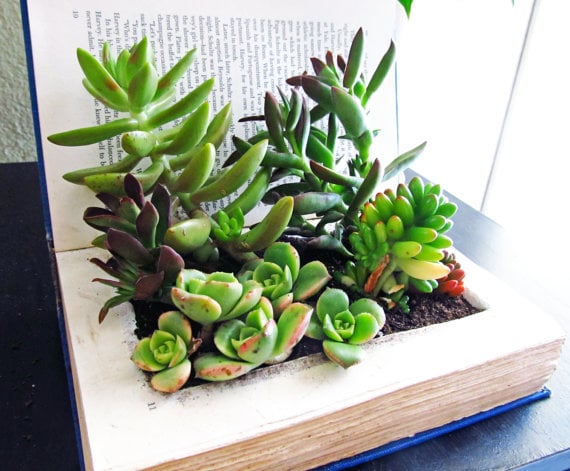 Prop this vintage book [12] ($43) up on your desk, and it'll open up to a page of pretty succulents. It comes with book, succulents, and soil.
Tree-Stump Planter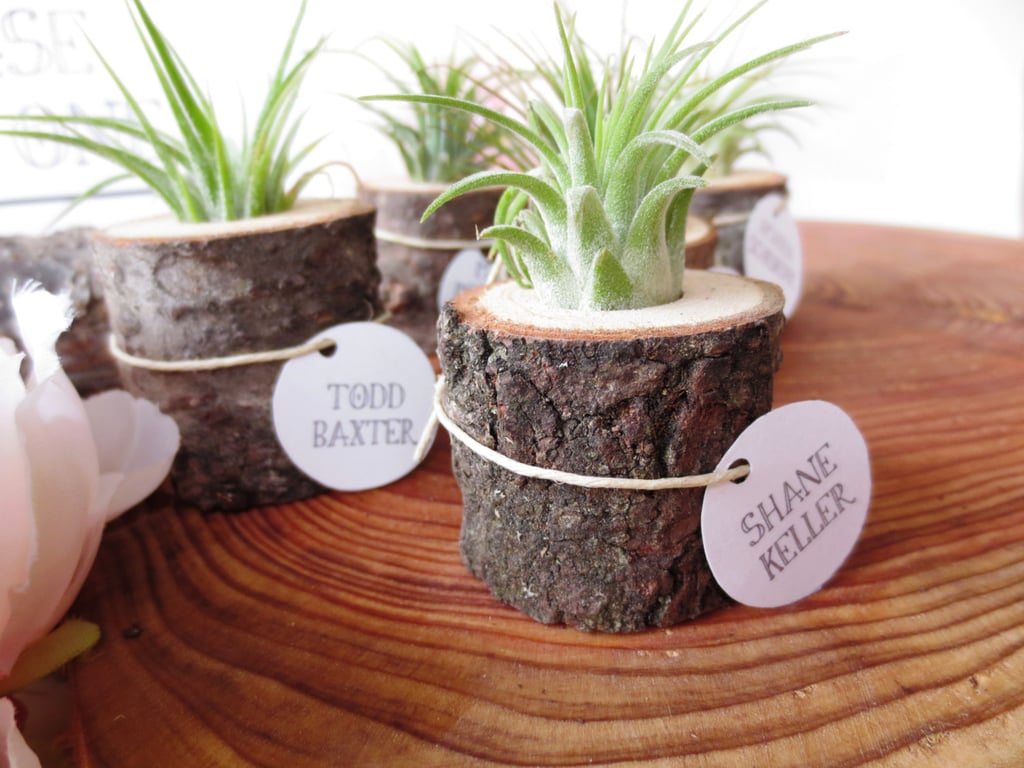 This gorgeous planter [13] ($6) is crafted from a tree stump made from fallen trees and has a Tillandsia air plant living in it.
Succulent Turtle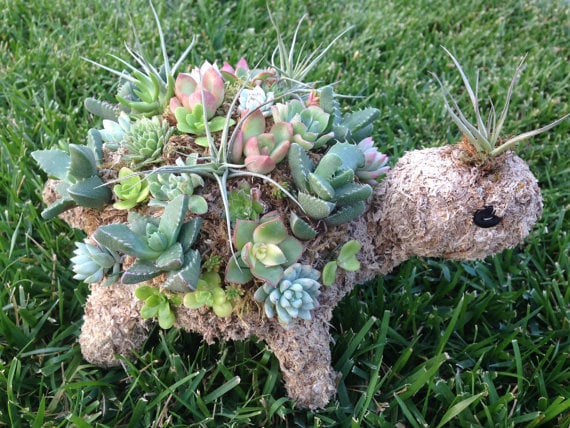 The mini succulent turtle [14] ($47) is the succulent version of the Chia Pet.
Stained-Glass Boxes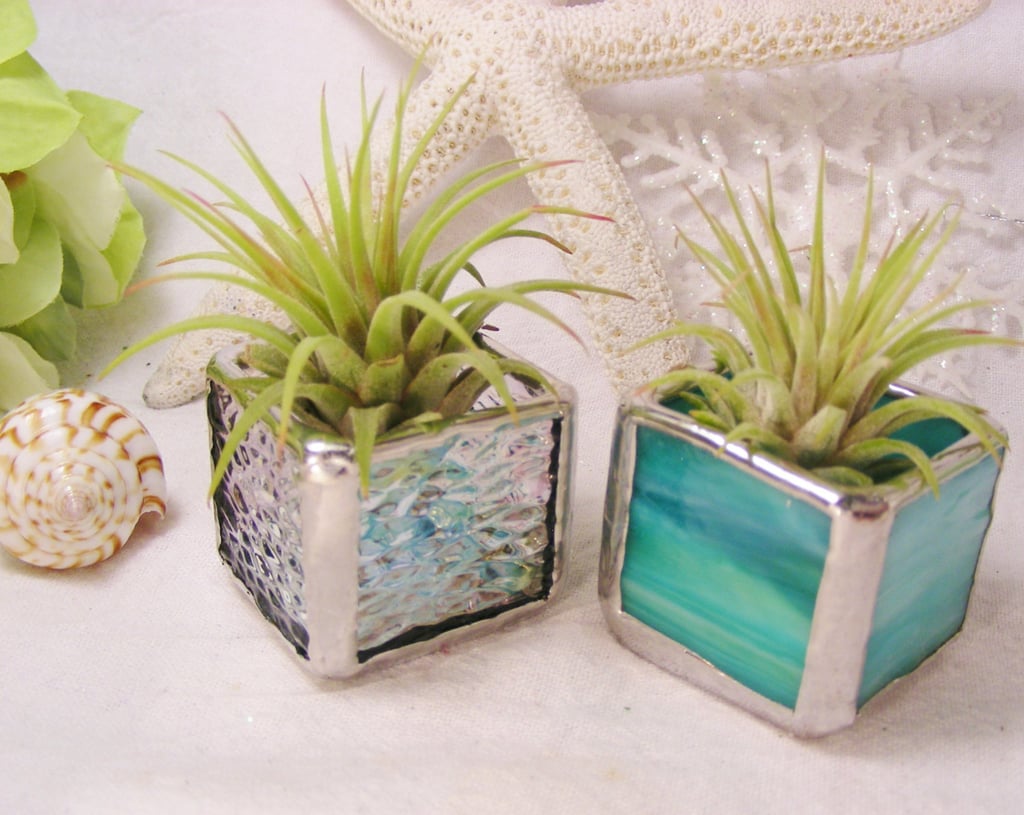 These stained-glass cube boxes [15] ($22) will make extremely elegant holders for your office plant.
Rhino Planter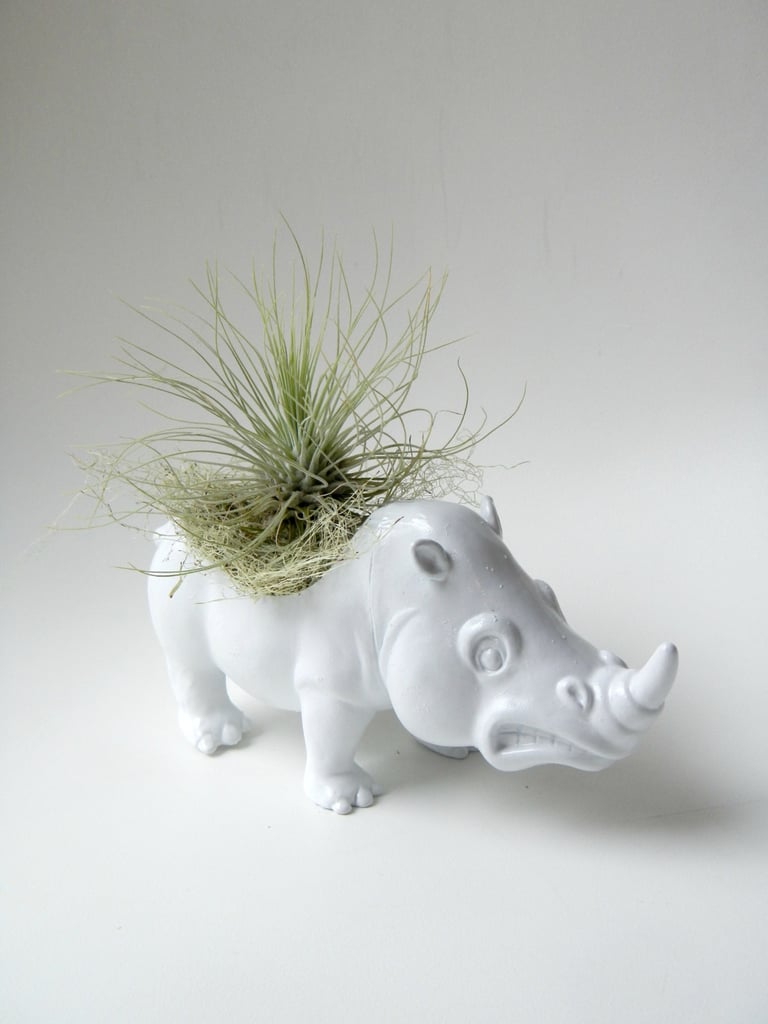 Live on the wild side at the office with this white rhino planter [16] ($25).
Bronze Plant Pods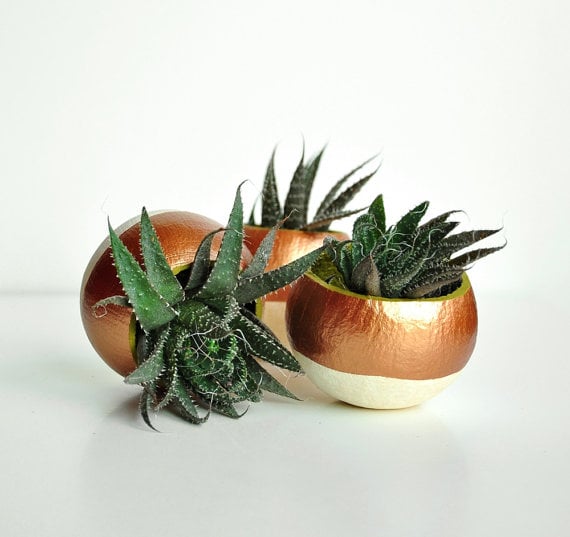 This set of three bronze-painted plant pods [17] ($11) comes without plants. The inside is painted in a beautiful mossy-green color.
Obelisk Terrarium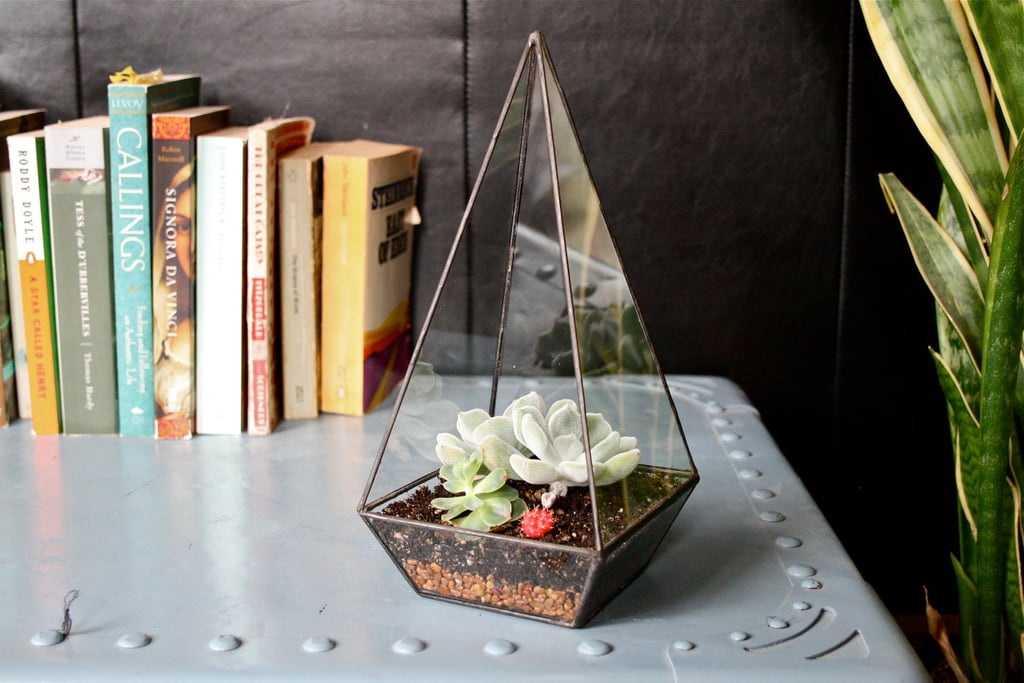 The obelisk terrarium [18] ($120) is made from recycled glass, and just the container itself looks like a work of art. The terrarium does not come with plants.