Not every weekend is meant for outdoor adventures [1] and late nights out with your friends [2]. If you're thinking of staying home this weekend and having a little bit of "me time," try one of these easy DIYs to keep you entertained. If you love home decor, we've got DIY [3] tumblers and shot glasses. If you're into beauty, try our DIY lotion bars and bath salts. If you're planning a wedding [4], you need to check out our budget-friendly wedding decor ideas. Whatever your preference is, we've got you covered.
Source: Sarah Lipoff
Glitter Shot-Glass Vases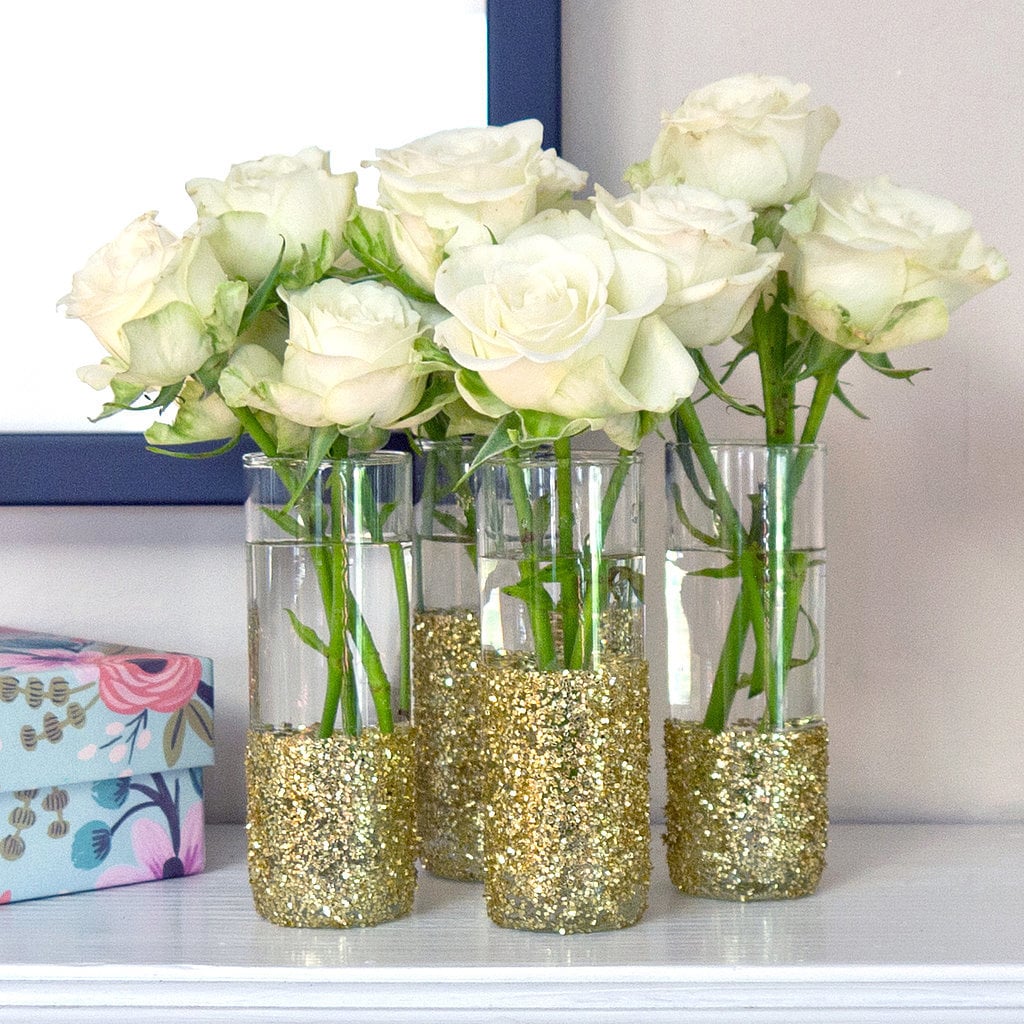 The perfect table accessories for any outdoor entertainment or wedding [5], these glitter shot glasses [6] are sure to wow your guests. They are inexpensive to make but look pricy enough to show off at any event.
Photo: Sarah Lipoff
Denim Coasters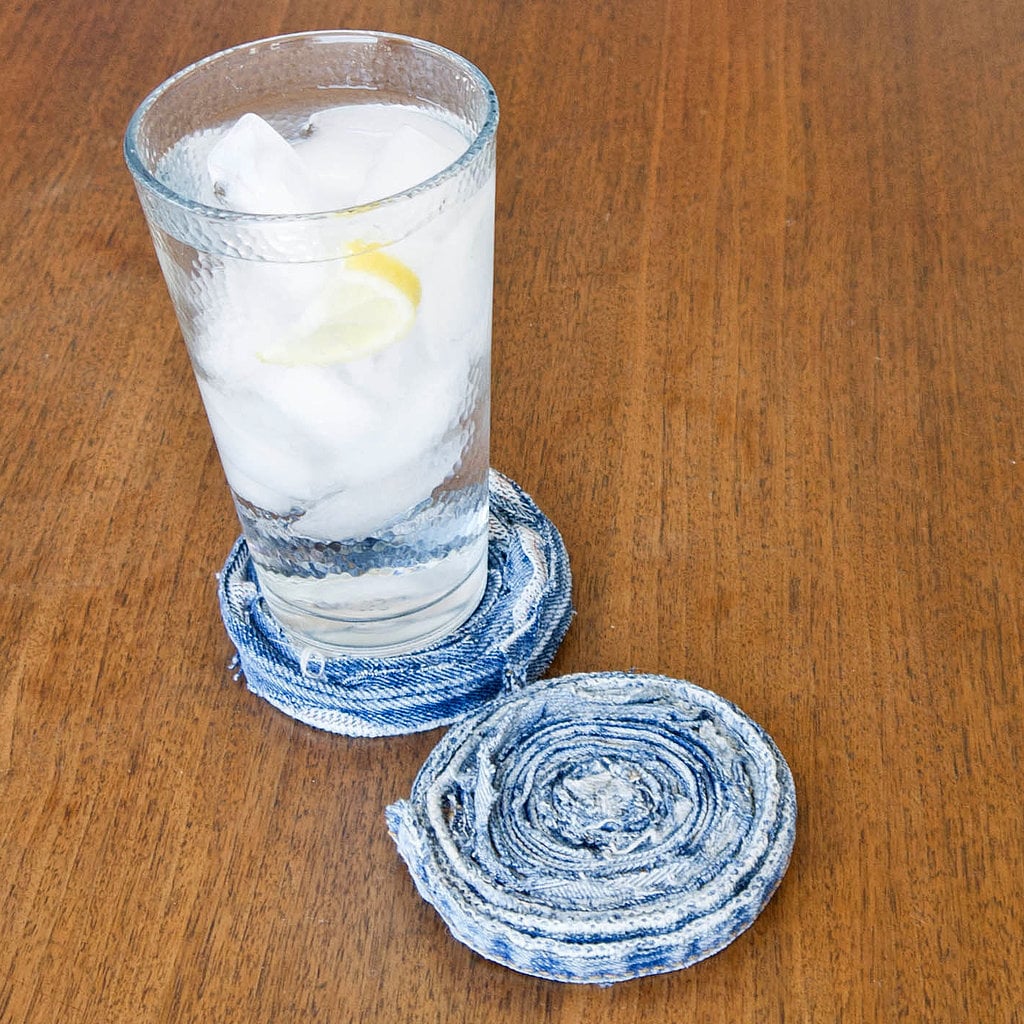 Who doesn't need more coasters in their lives? These beauties can save your furniture from water condensation and other pesky marks. If you don't want to buy new coasters and have an old pair of jeans laying around, then try this easy DIY [7].
Photo: Sarah Lipoff
Photo Frame Jewelry Hanger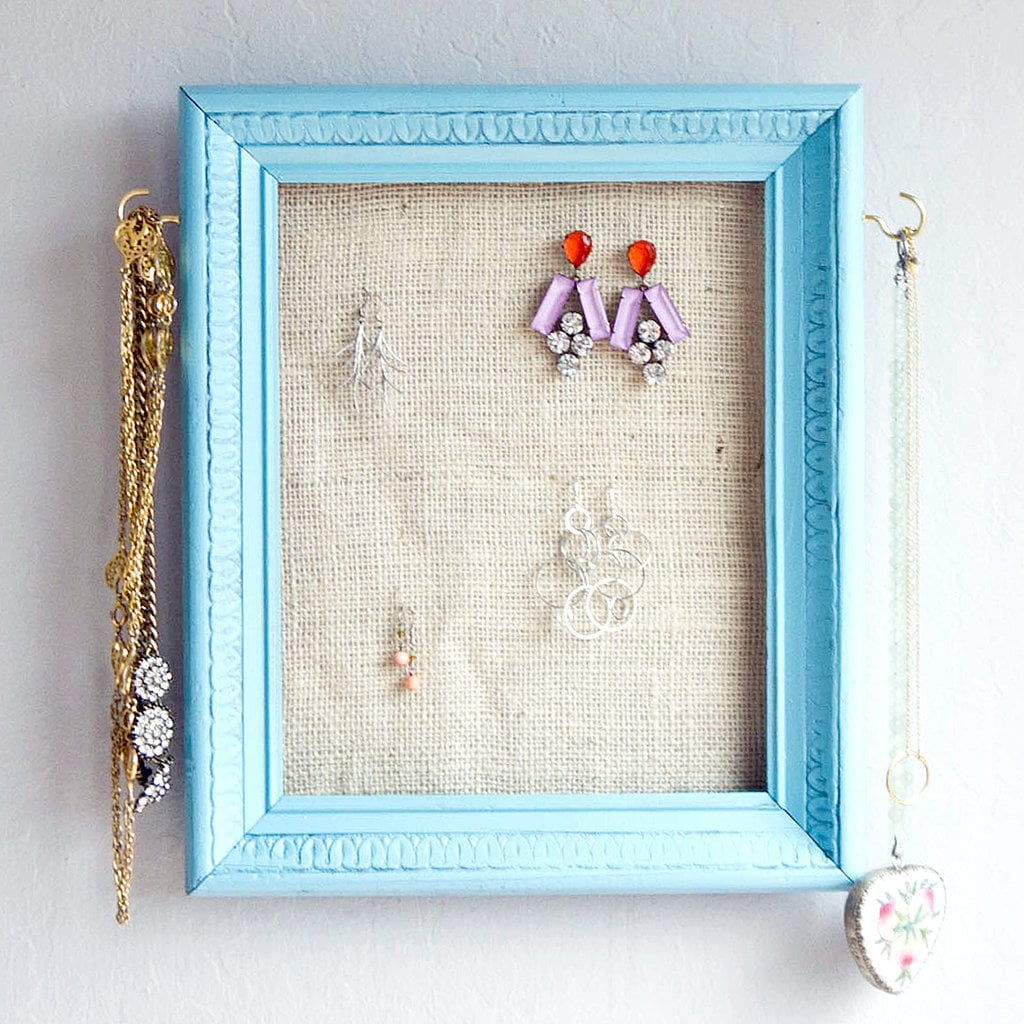 If you're looking for a unique jewelry hanger, this photo frame [8] is the best way to keep your accessories from becoming tangling. All you need is some spray paint, frame, and burlap.
Photo: Sarah Lipoff
Scented Orange Candles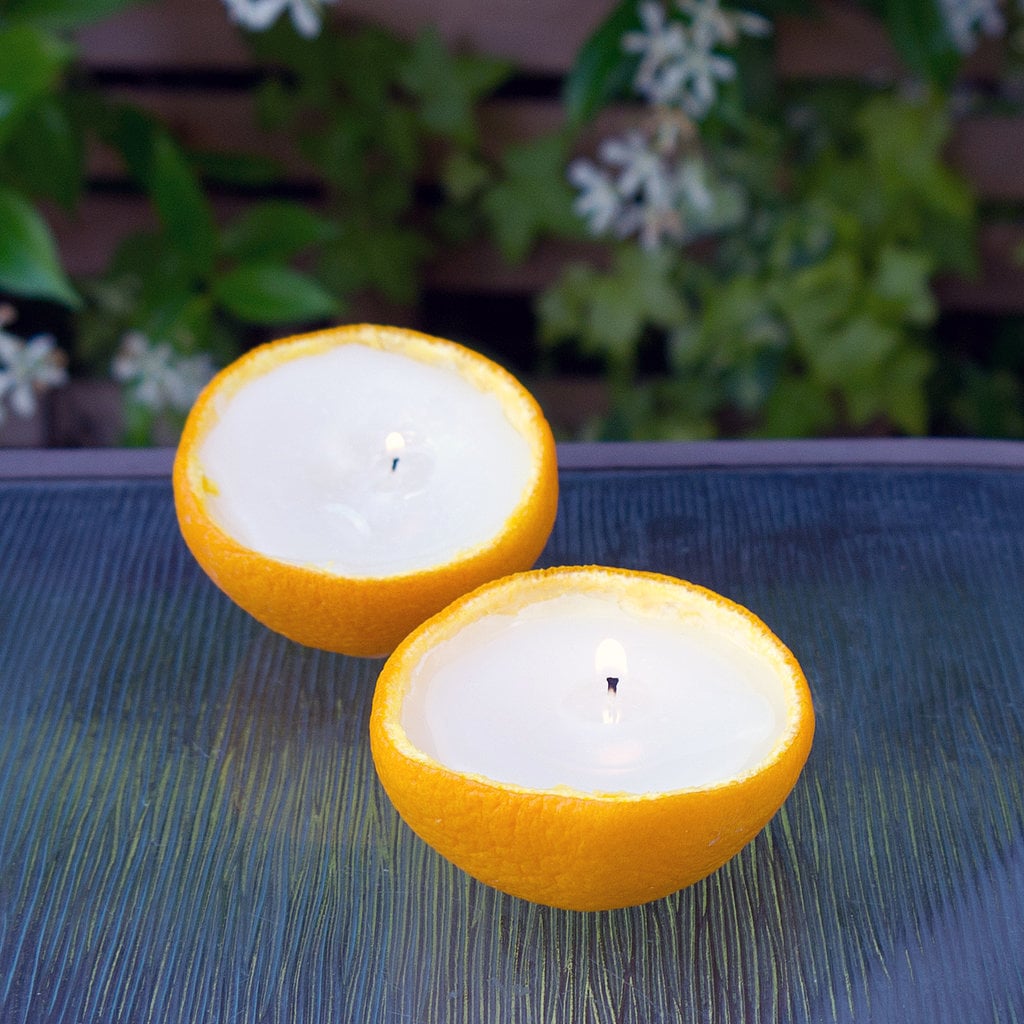 You already know how versatile orange peels can be, whether you reuse them in your shoes [9] or to make garbage-disposal cleaners [10]. But have you tried making scented candles [11] with them? Not only do they smell amazing, but they'll keep mosquitos away, too!
Photo: Sarah Lipoff
Map Votive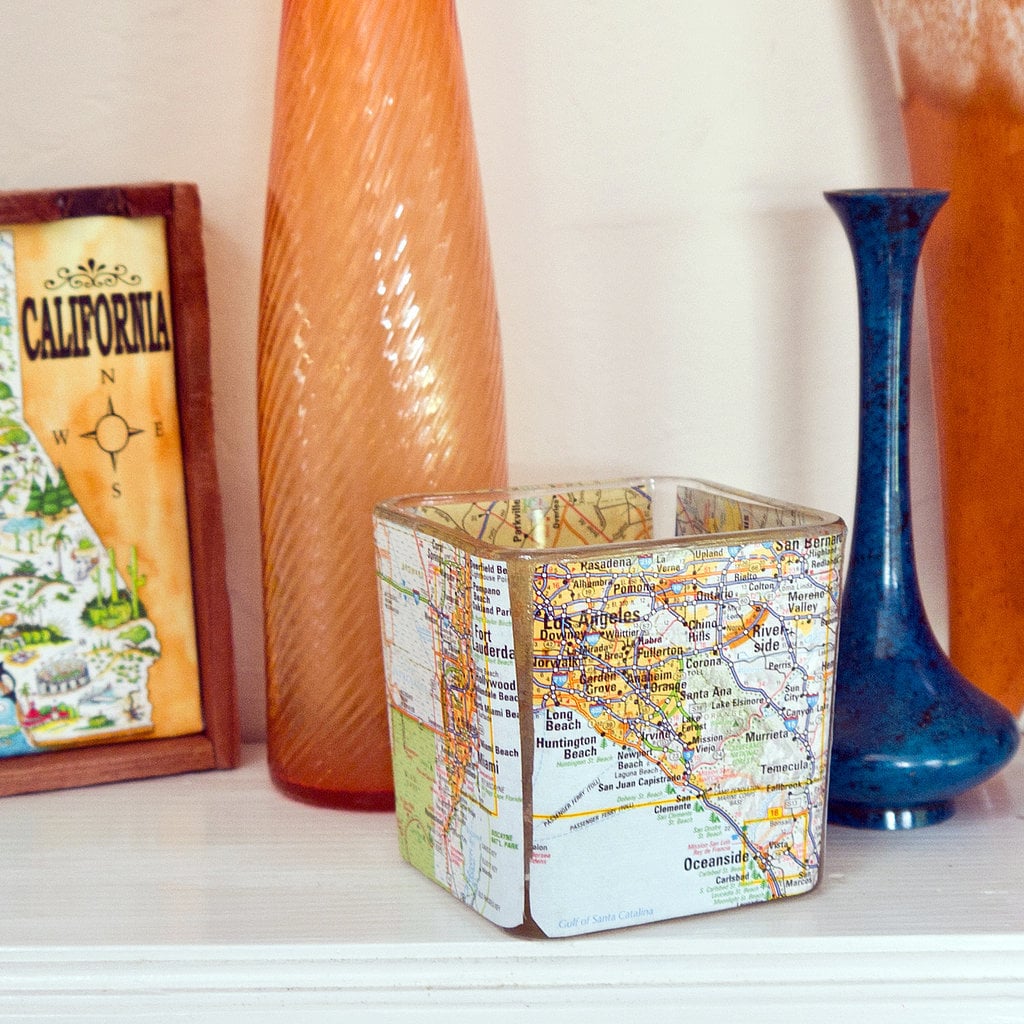 If you love to travel then these map votives [12]are an ideal decor. They're affordable to make and give out as gifts to your friends or family. All you need are dollar-store votives and an old atlas.
Photo: Sarah Lipoff
Tile Coasters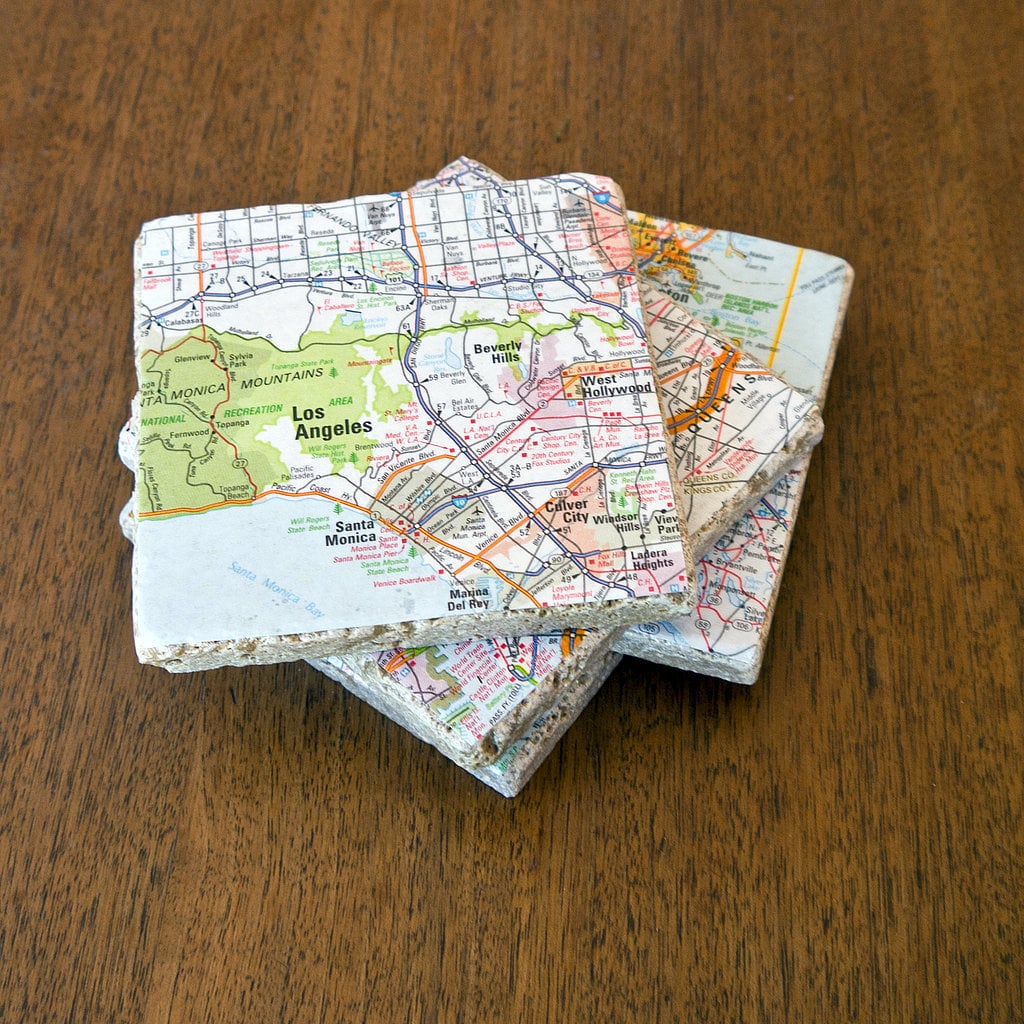 If you loved the DIY [13] map votive idea and have left over paper, then these map tiles [14] are the perfect complements. They're sturdy, fun, and make good conversation starters. You can even personalize them with maps of places you've been to!
Photo: Sarah Lipoff
Paper Pom-Poms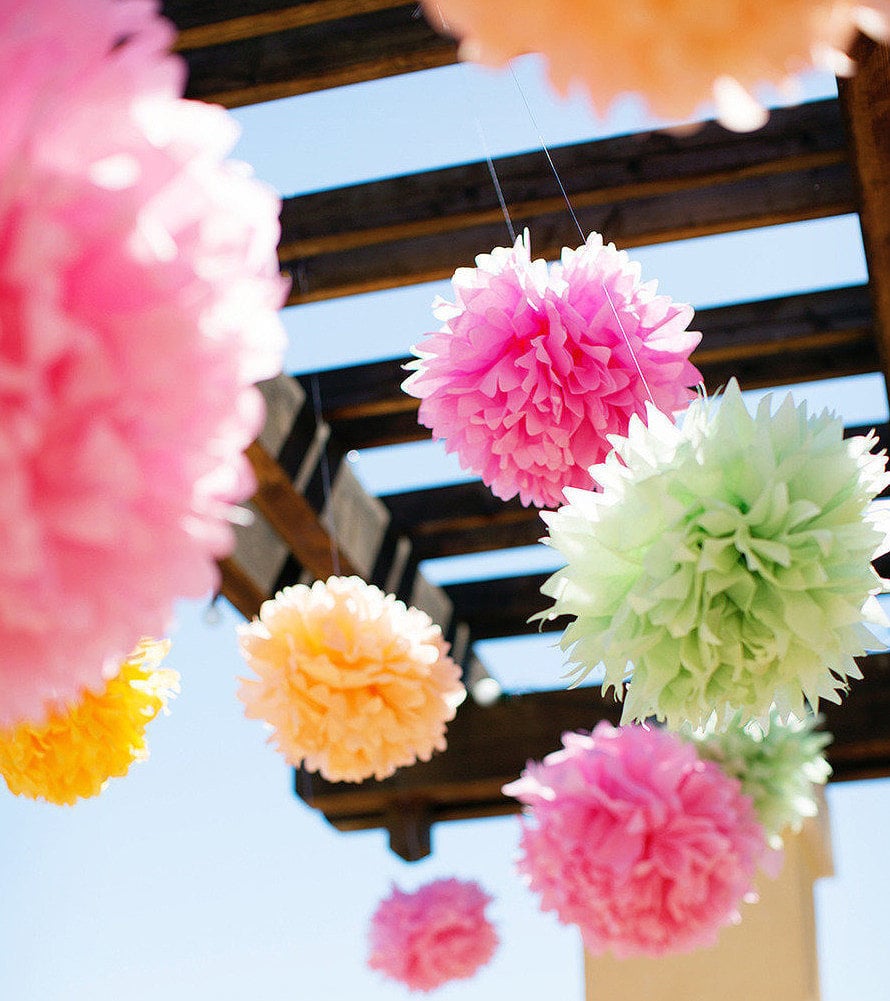 Bring some color to your outdoor festivities with bright paper poms-poms. If you don't want to spend a ton of money on these decorations, you can easily make your own [15]with just tissue paper and wires.
Photo: Emily Bibb
Natural Glue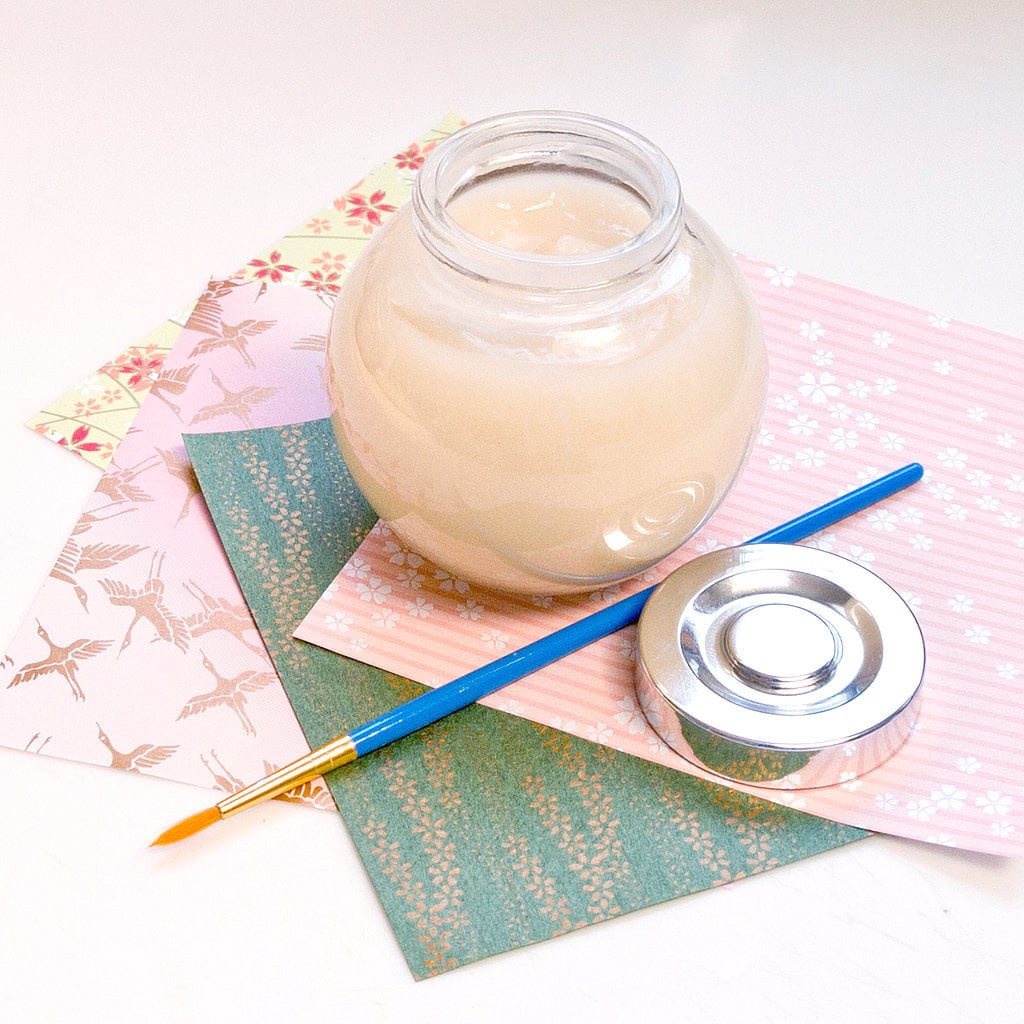 The cost of fancy craft glue can add up, especially if you use it often. Instead of spending all that money, make your own! Follow these step-by-step instructions [16]to making your own sticky product.
Photo: Sarah Lipoff
Summer Bracelets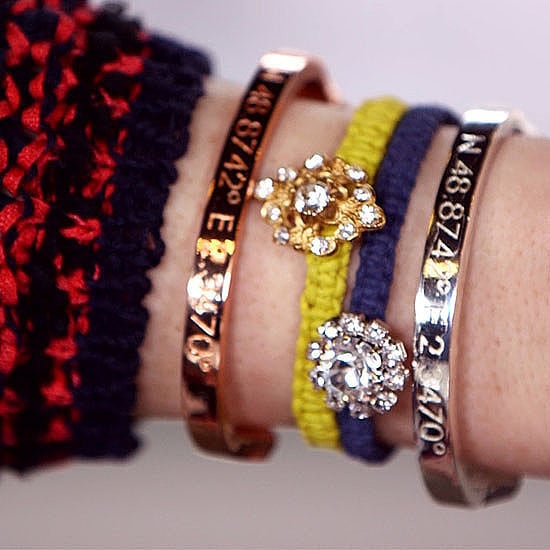 These cute arm candies are one of a kind and also make great gifts for your best friends. Watch this video [17] for a quick how-to and then show off your bracelets to everyone.
Photo: Allison McNamara
Flower Push Pins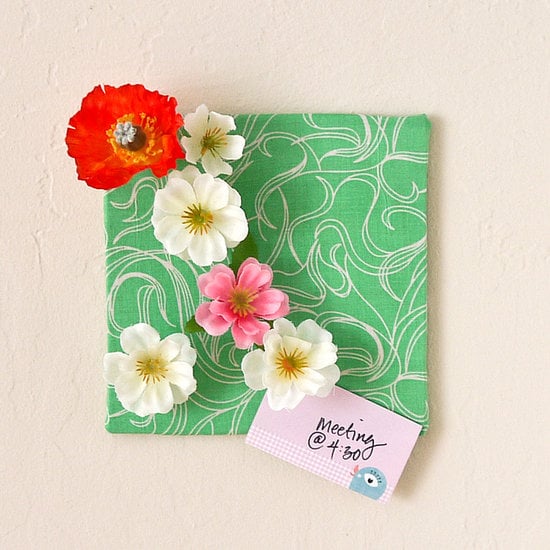 These colorful push pins [18] will add flair to your bulletin boards. If you want a tropical Hawaiian theme, go with red and pink flowers.
Photo: Sarah Lipoff
Rind Seed Starters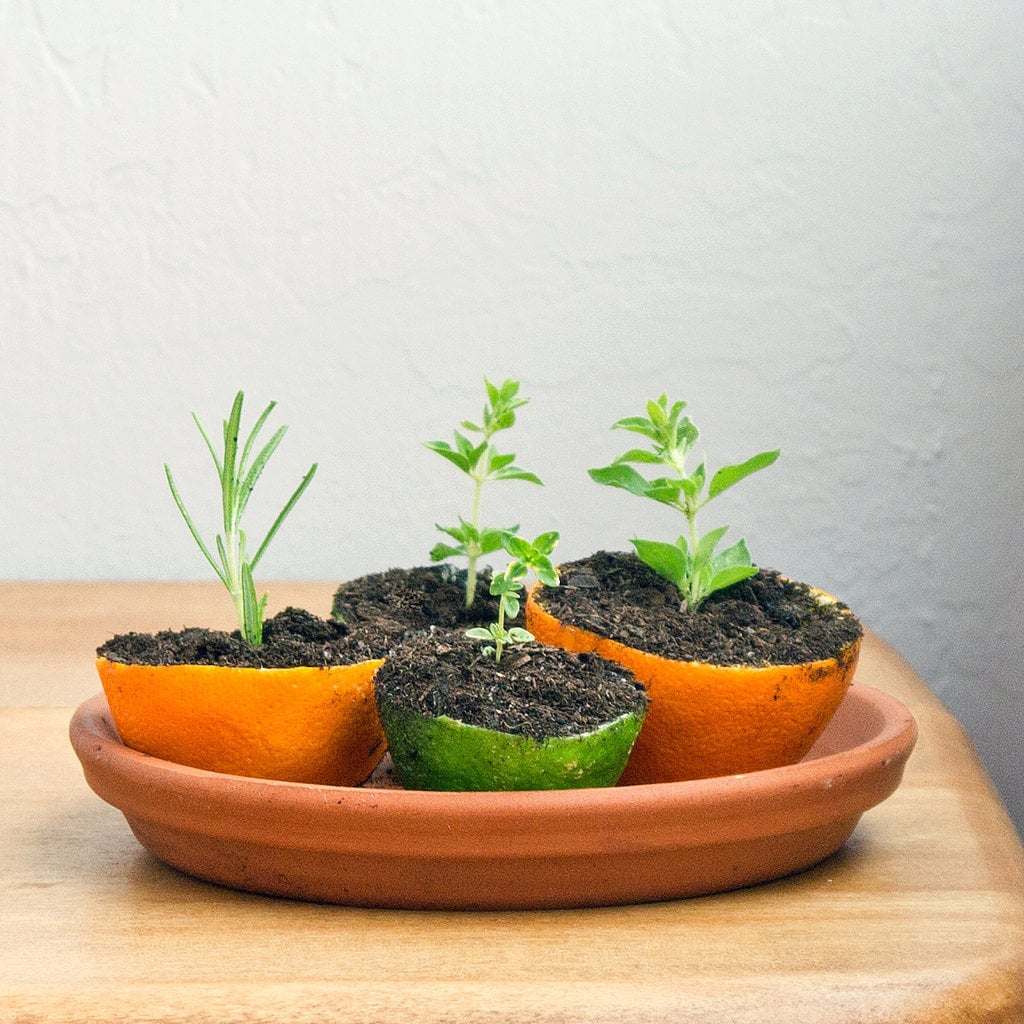 Before you toss away those citrus rinds, give them a second chance at life by using them as seed planters [19]! This eco-friendly DIY [20] activity can be done with children and you'll be able to watch your work flourish.
Photo: Sarah Lipoff
Air Freshener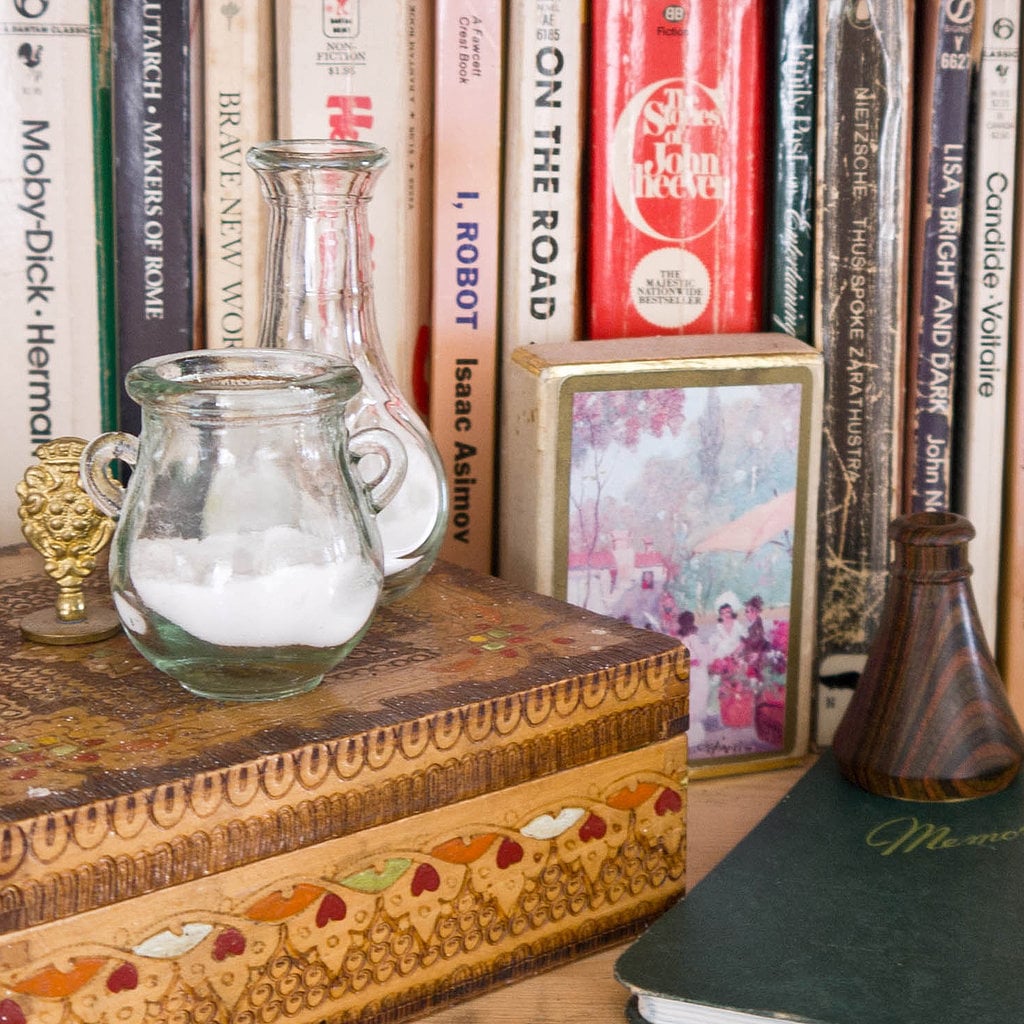 You've probably heard of the harmful chemicals in some store-bought air fresheners, but this DIY [21] bad-smell eliminator is anything but. It only uses baking soda and essential oils to tackle stinky odors.
Photo: Sarah Lipoff
Solar Lights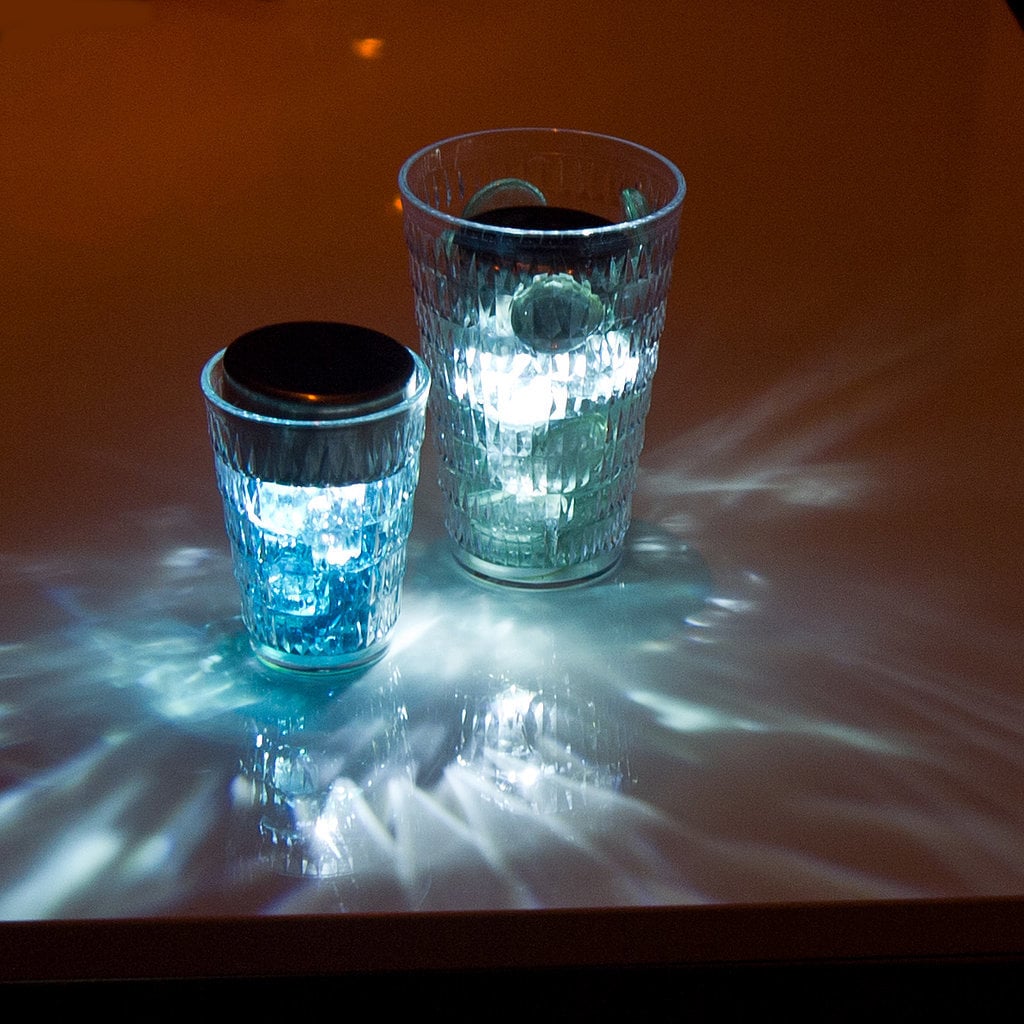 To get this wonderful glow [22], all you need are some colored beads, solar lights, and plastic cups. The best thing about them is that they're unbreakable, so you can use them time and time again.
Photo: Sarah Lipoff
Candle Holder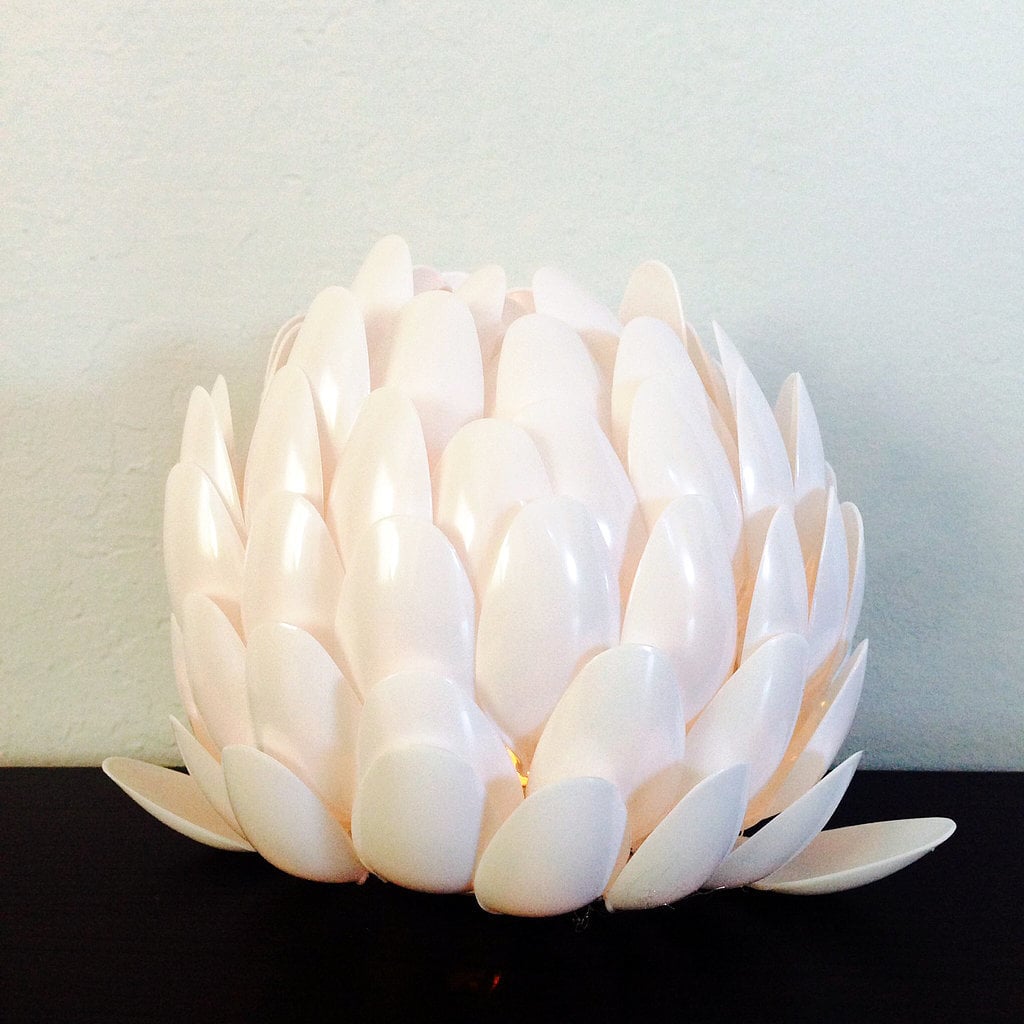 This candle holder looks like a white lotus leaf, but it's really spoons! You can re-create this decor with these steps [23].
Photo: Sarah Lipoff
Celery Farm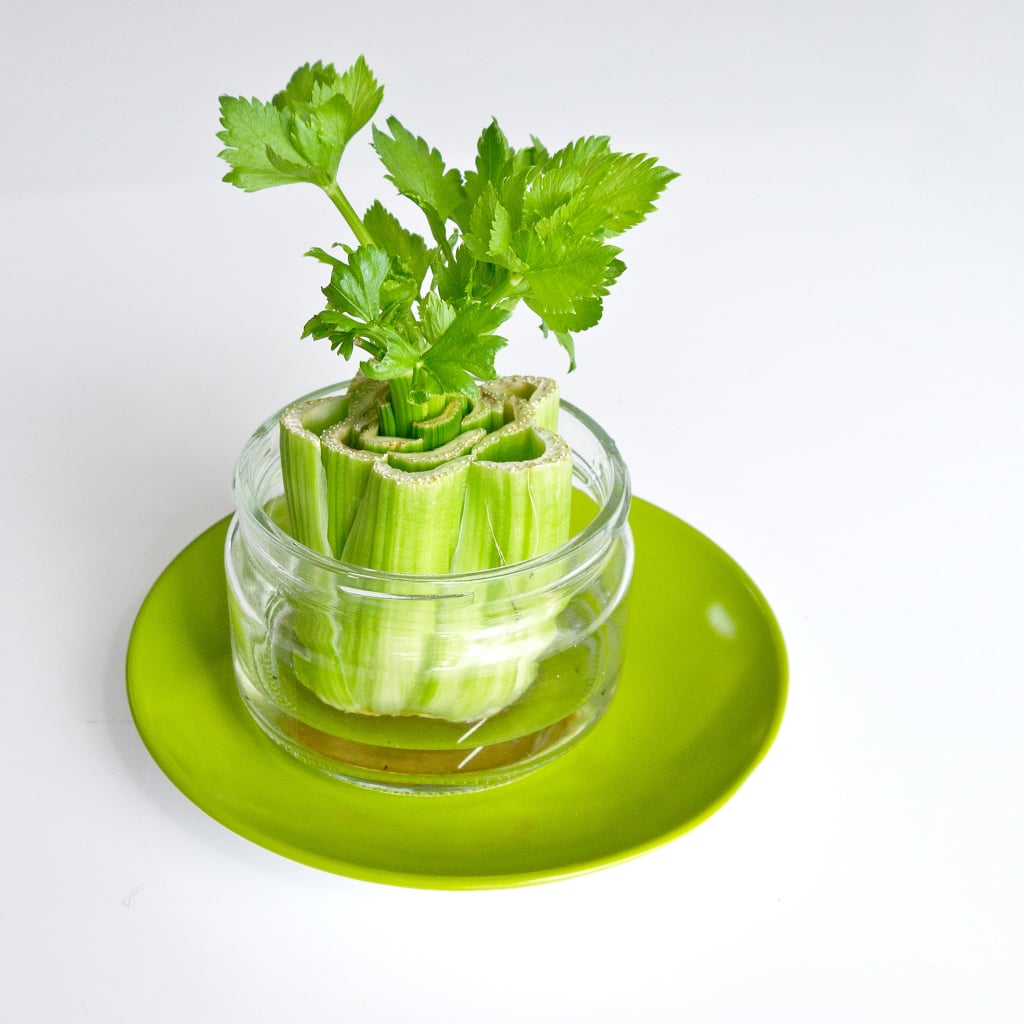 Celery lovers everywhere can rejoice at this innovative use [24]. Instead of tossing out the base, plant it in some water and put it out in the sun. Within weeks you'll see new sprouts growing.
Photo: Sarah Lipoff
Spray-Painted Decor Pieces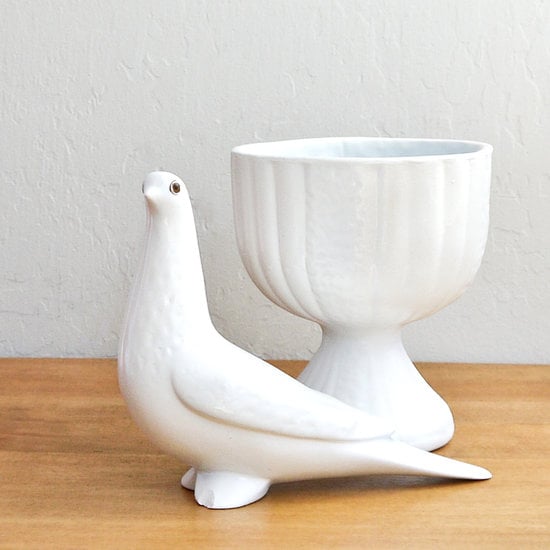 If you love spending Saturday mornings strolling through the flea market and scoring good deals on used decor pieces, you'll love this spray-paint DIY [25]. You can instantly transform your decor pieces to look chic and brand-new. No one has to know they were used items from the flea market!
Photo: Sarah Lipoff
Homemade Tea Bags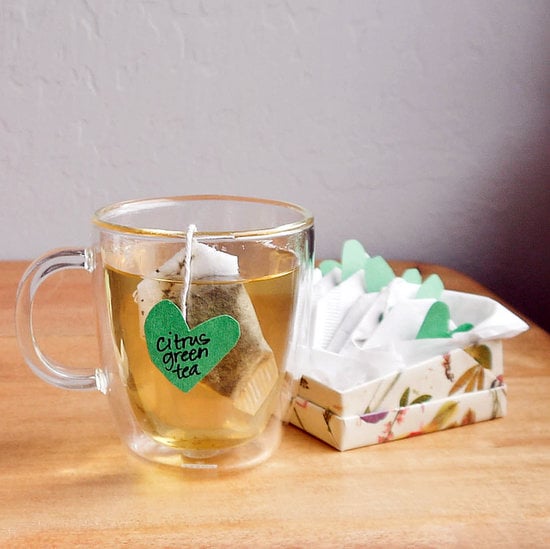 Some like it hot, some like it cold, but tea is one of those drinks that never goes out of season. If you have a favorite blend of tea that you buy in bulk, try to make these homemade tea bags [26] to use for travel or as gifts — or even bring them to work next week.
Photo: Sarah Lipoff
Washi-Tape Votives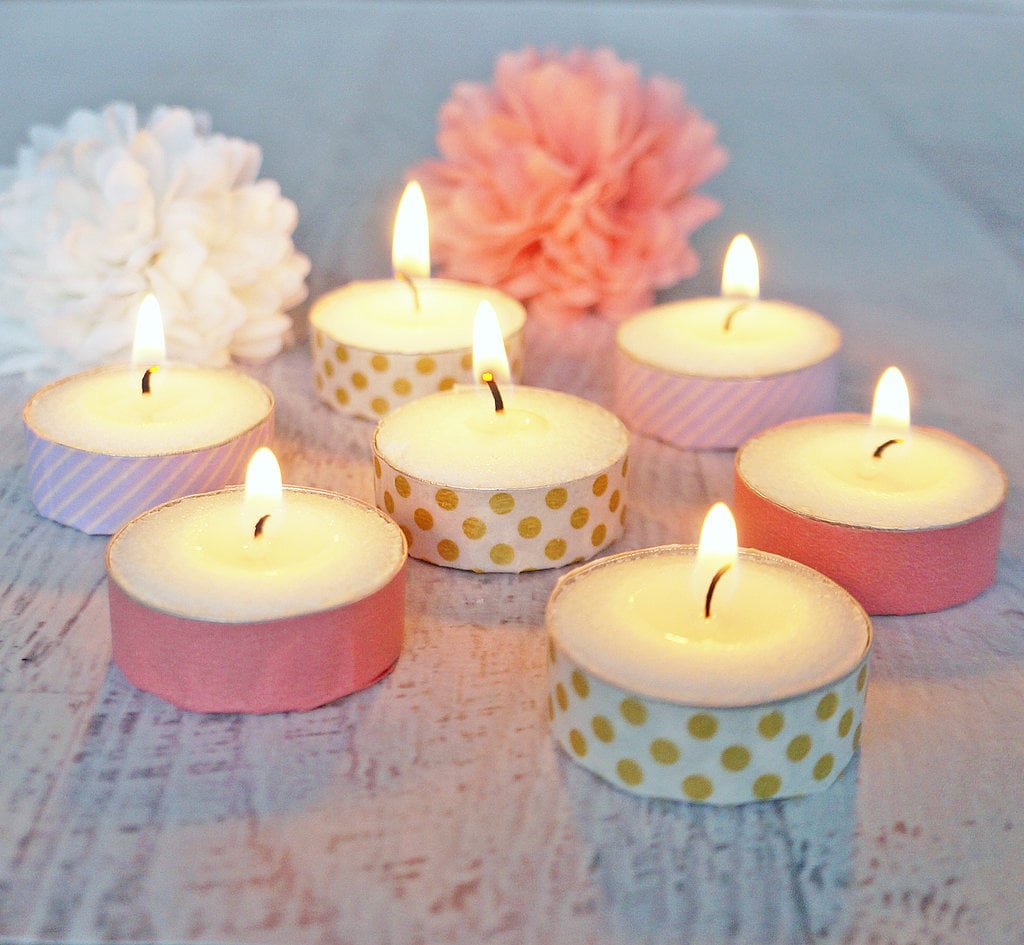 These DIY washi-tape votives [27] are really easy to make, totally budget friendly, and absolutely adorable. Whether you're hosting a party, planning a wedding [28], or simply want to decorate your room, give these votives a go!
Photo: Emily Co
Epsom Salts Jar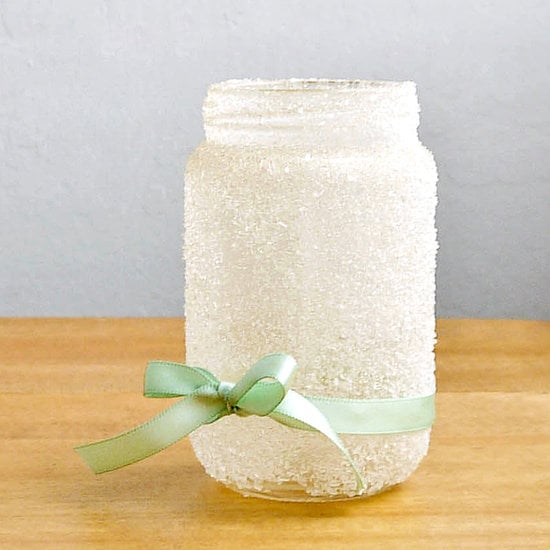 Who knew Epsom salt could create such a pretty effect on a mason jar? Give this easy mason jar DIY [29] a try and use the finished product to hold makeup brushes, tea lights, or pencils . . . the possibilities are endless.
Photo: Sarah Lipoff
Lemon-Rind Soaps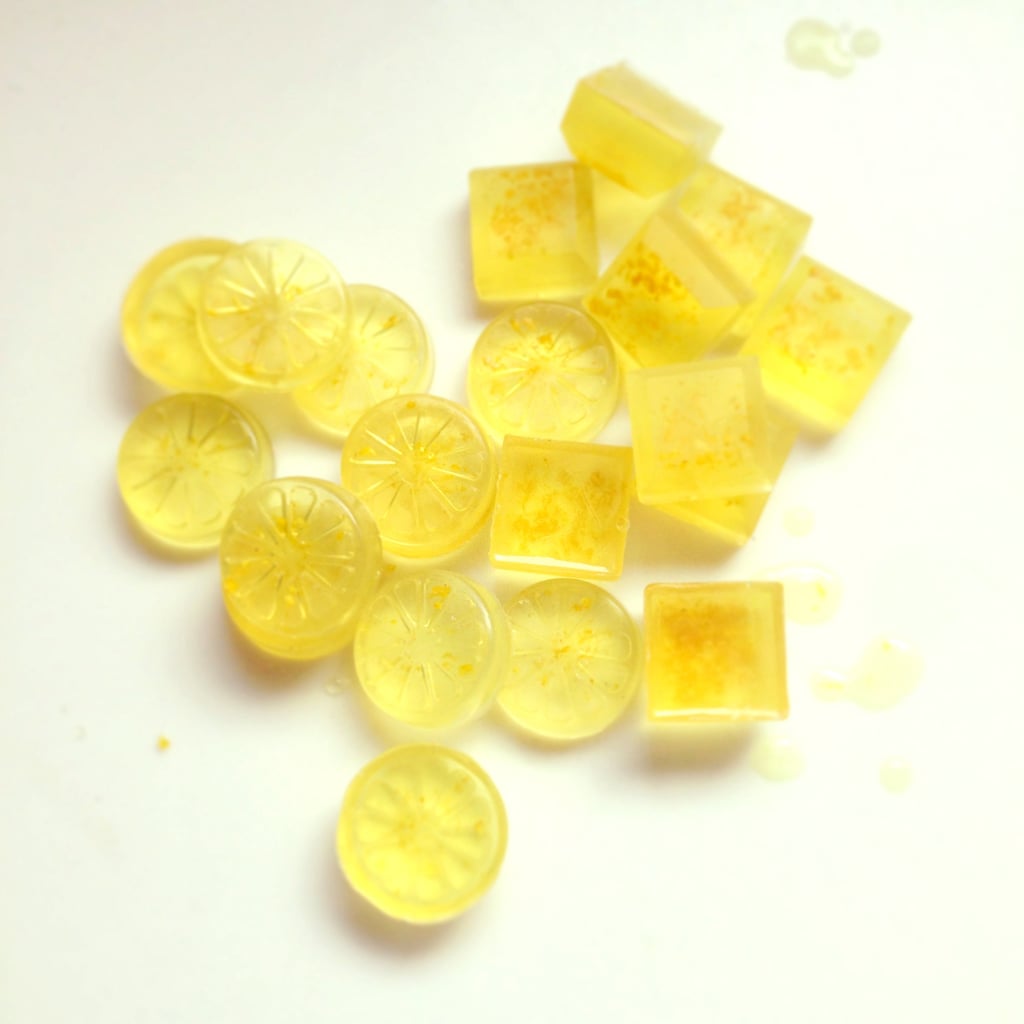 They might look like lemon candy, but they're actually supercute lemon soaps [30]! Instead of throwing away lemon rinds, make these homemade soaps for brighter, softer hands.
Photo: Sarah Lipoff
Wine-Cork Magnets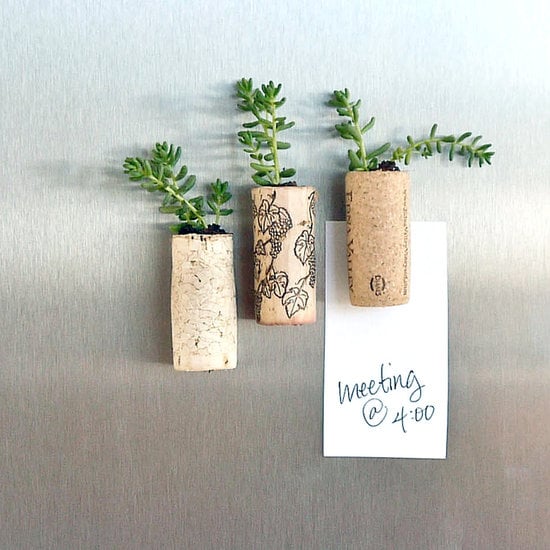 Considering how tiny wine corks are, your first instinct might be to just toss them away. But what are they good for? Equally tiny succulents [31]! Make these wine-cork magnets for your friends or co-workers, and they'll be amazed by how adorable these are.
Photo: Sarah Lipoff
Colorful Hand-Dotted Tumblers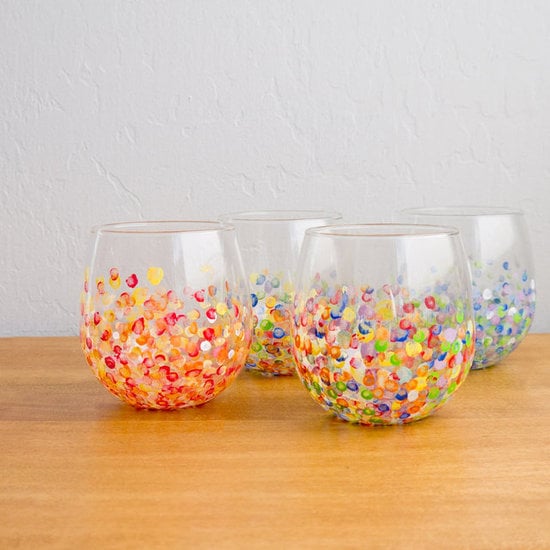 OK, how cute are these tumblers? With just a few materials, like cotton swabs and glass paint, you can make these colorful tumblers [32] that look just as good as (maybe even better than) store-bought ones for a fraction of the price. Try out your favorite color combinations to match your home decor!
Photo: Sarah Lipoff
Painted Mason Jars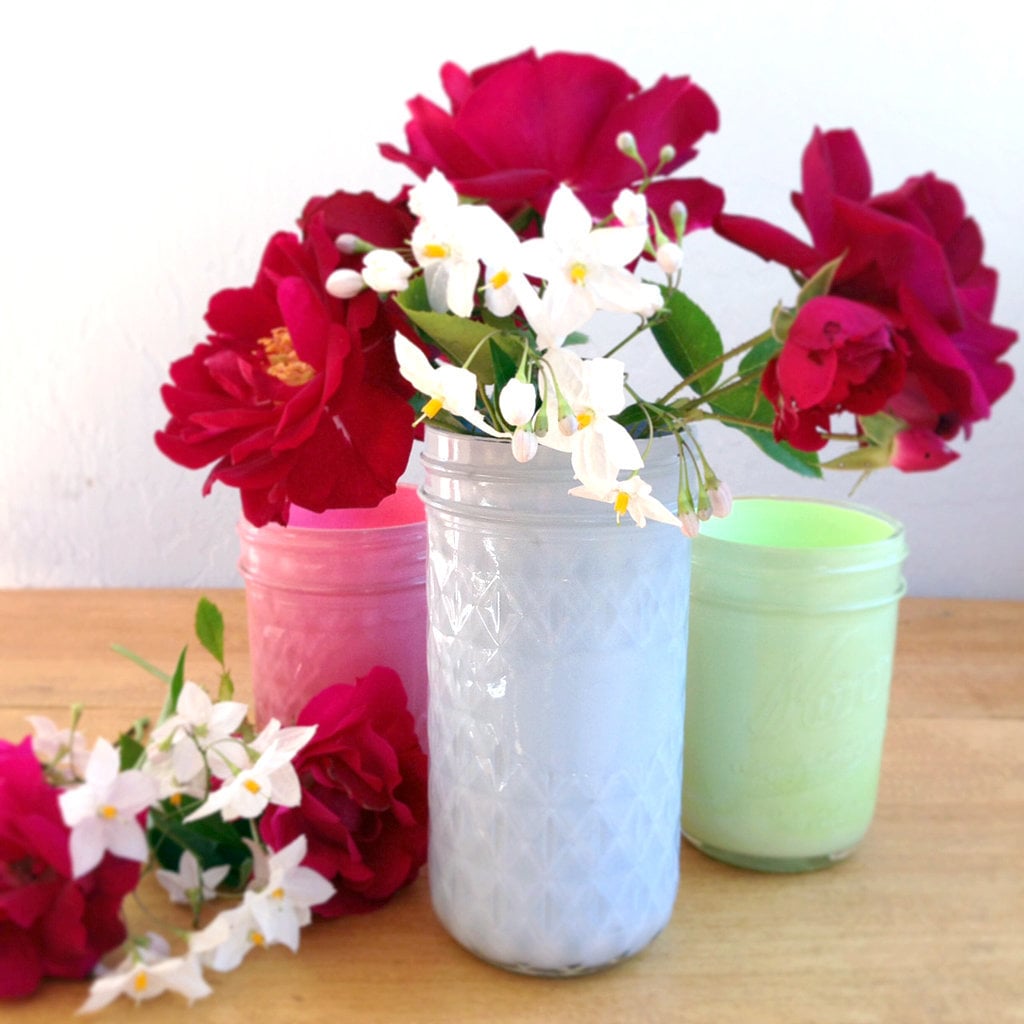 This weekend, grab a few colors of acrylic paint, and experiment with painting mason jars [33]. Once you're done, you can use them in so many ways! Here are a few ideas to get you started: a vase, pencil holder, makeup-brush holder, or kitchen-utensil holder.
Photo: Sarah Lipoff
Lotion Bars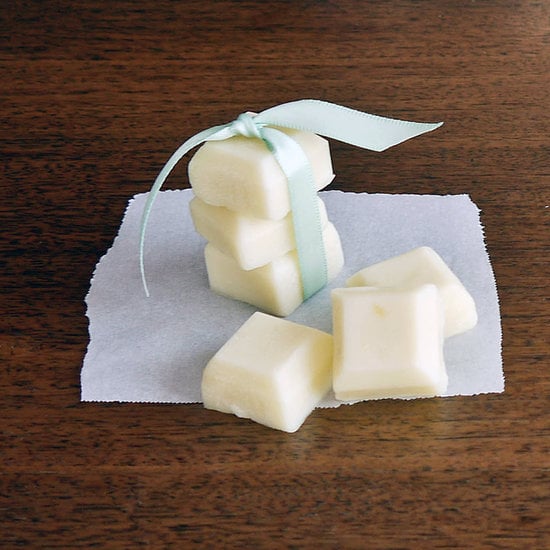 Just because the cold of the Winter is behind us, it doesn't mean we should neglect moisturizing our skin [34]. Give these homemade lotion bars [35] a go, and you'll be amazed by how silky and smooth your hands feel!
Photo: Sarah Lipoff
Glitter-Painted Tumblers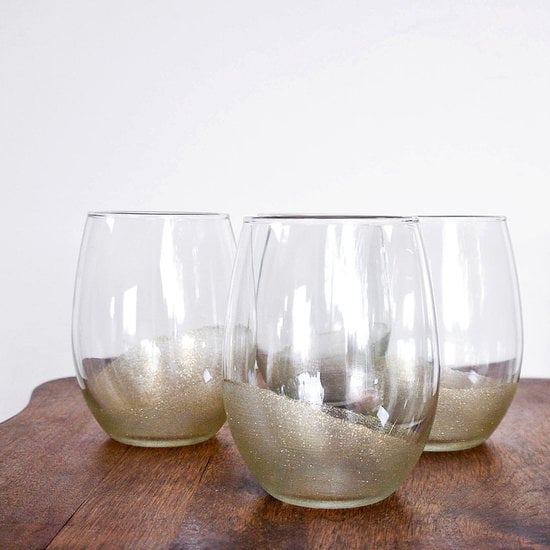 Whether you're hosting a dinner party or looking for budget-friendly wedding [36] decor, you bet these DIY glitter tumblers [37] will make a statement.
Photo: Sarah Lipoff
Rose-Petal Bath Salts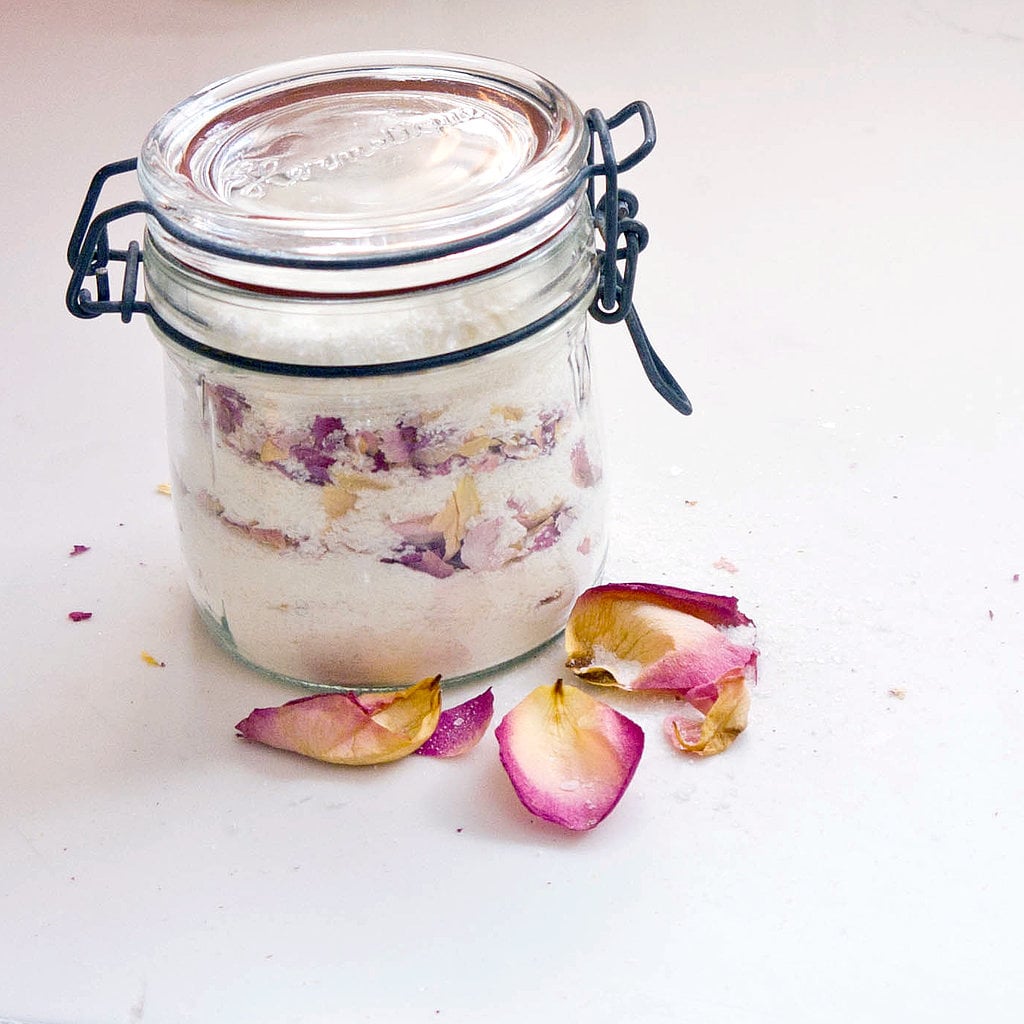 If you had a particularly rough week, you'll want nothing more than a steaming, relaxing bath. But why use expensive store-bought bath products when you can make your own? Try this bath salt DIY [38] using withered flowers from Mother's Day [39] or any special occasion.
Photo: Sarah Lipoff
Laundry-Softening Balls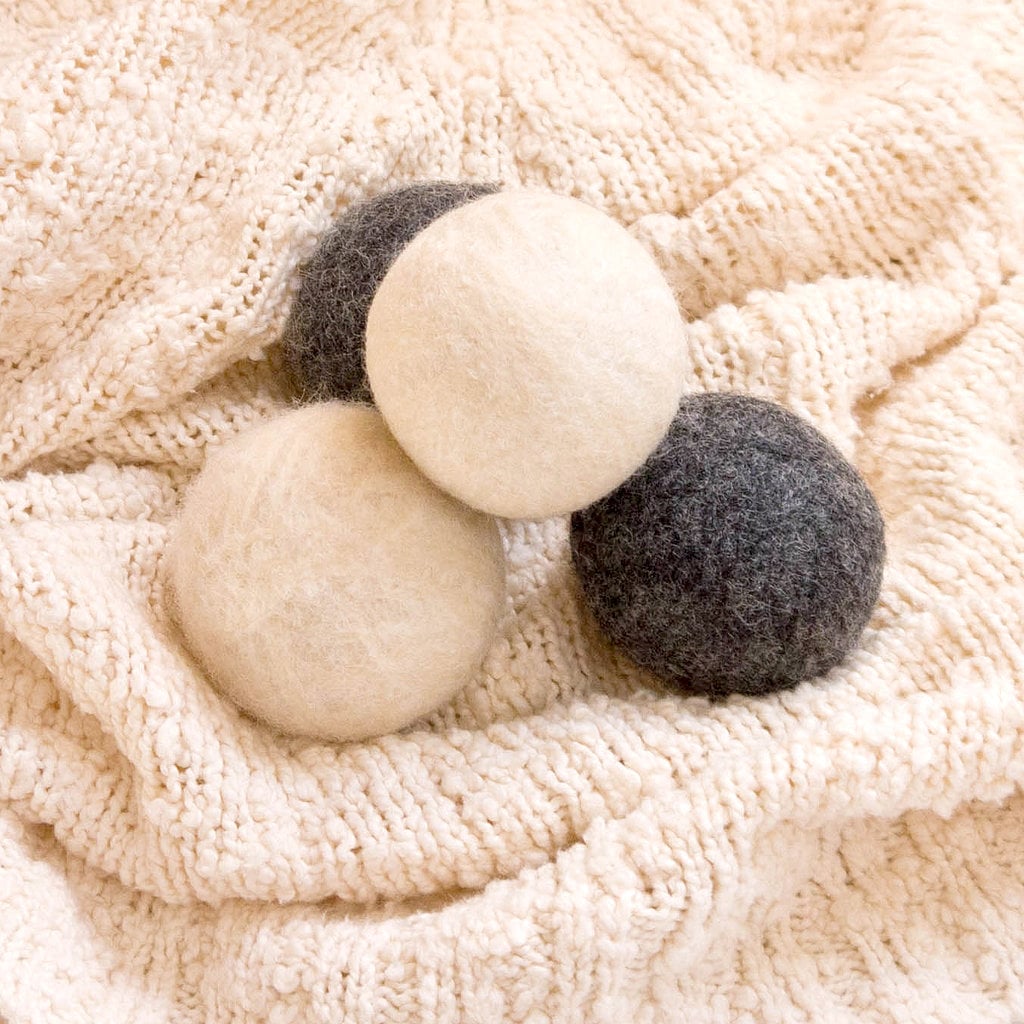 It's the weekend, which inevitably means laundry time. Before you pick up the hamper, make these wool balls [40] to not only keep your clothes naturally soft, but also to cut drying time. But we advise you to keep them away from any kitties!
Photo: Sarah Lipoff
Rose-Petal Lip Balm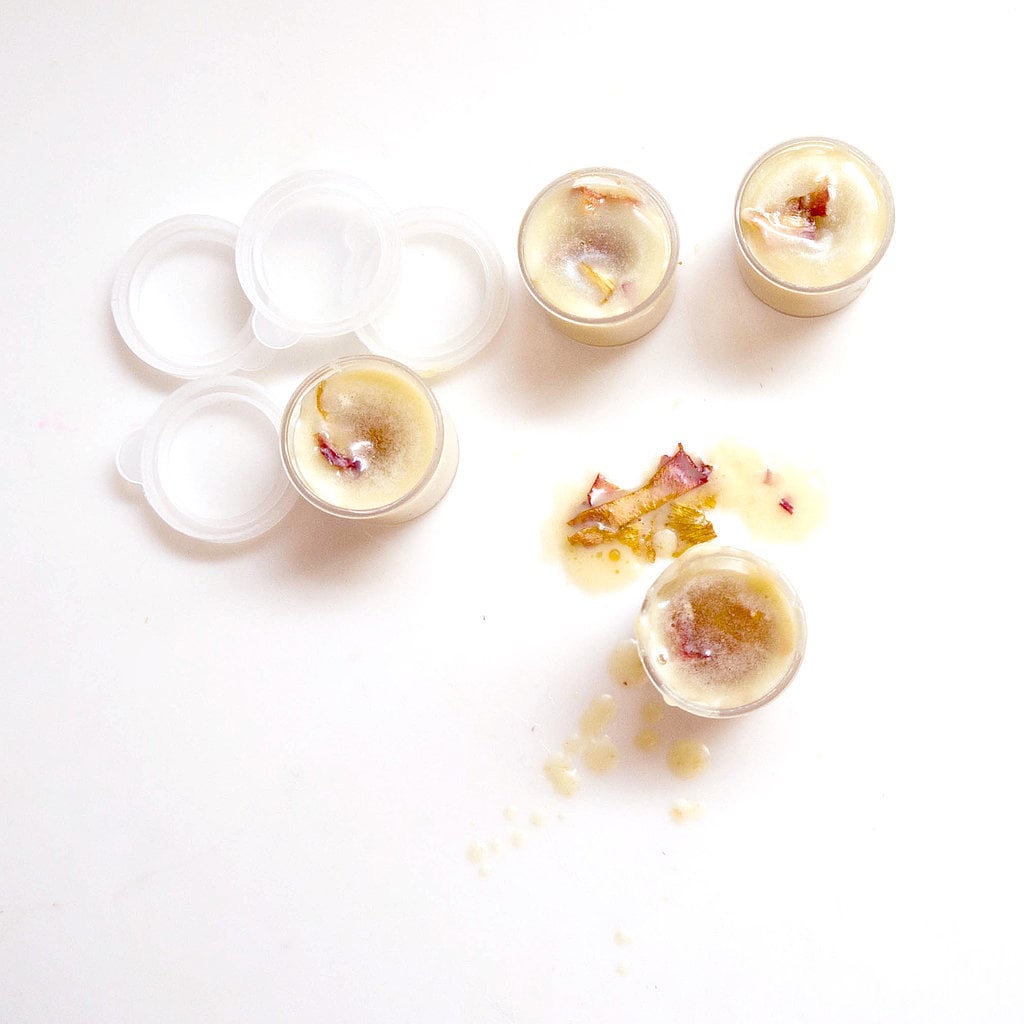 Chapped lips are not just a Winter thing. As we approach the Summer months, our lips can get sunburned, resulting in painful, chapped lips. Make your own soothing lip balm [41] to heal those sunburnt lips!
Photo: Sarah Lipoff
Shower Bombs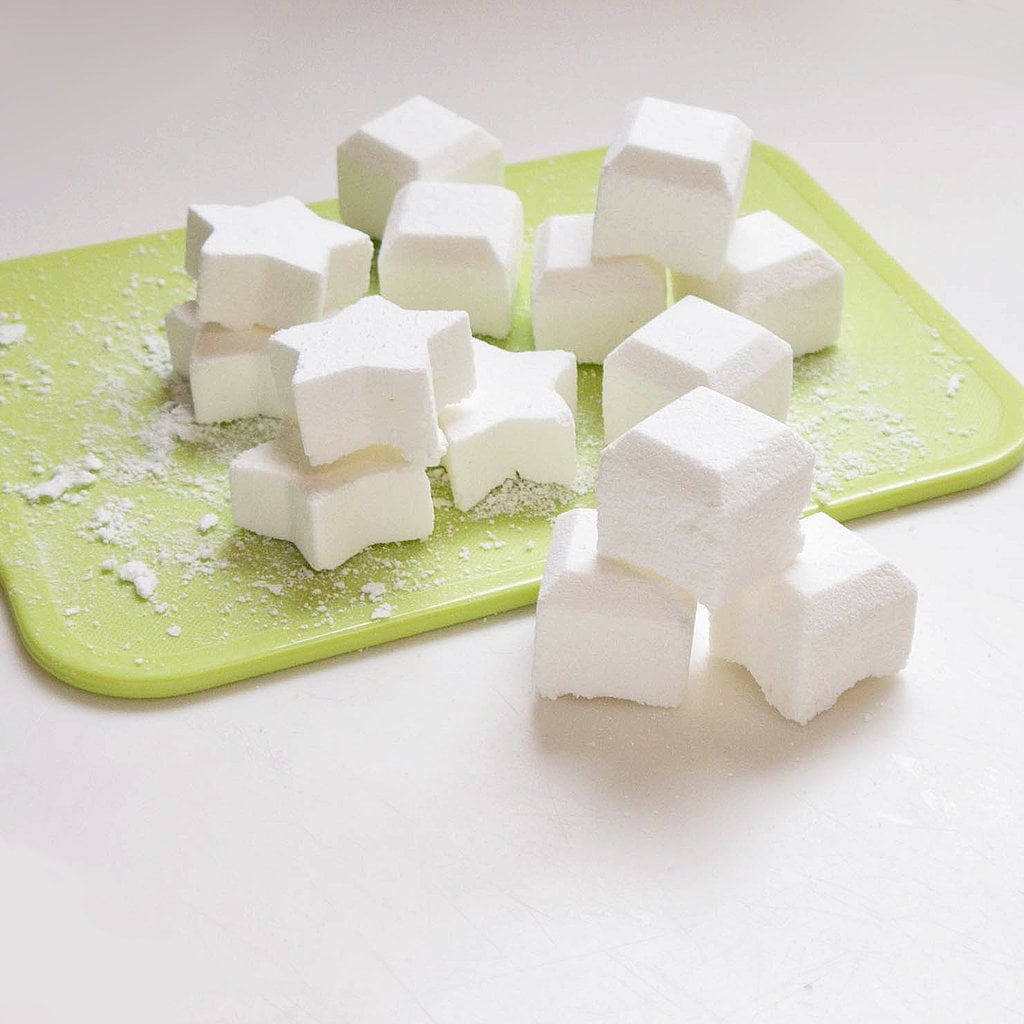 Not everyone has time (or a bathtub) to take a nice, relaxing bath — we get it. Then try making these shower bombs [42] infused with orange, lavender, and lemongrass oil for a refreshing, invigorating shower.
Photo: Sarah Lipoff
Scarf Camera Strap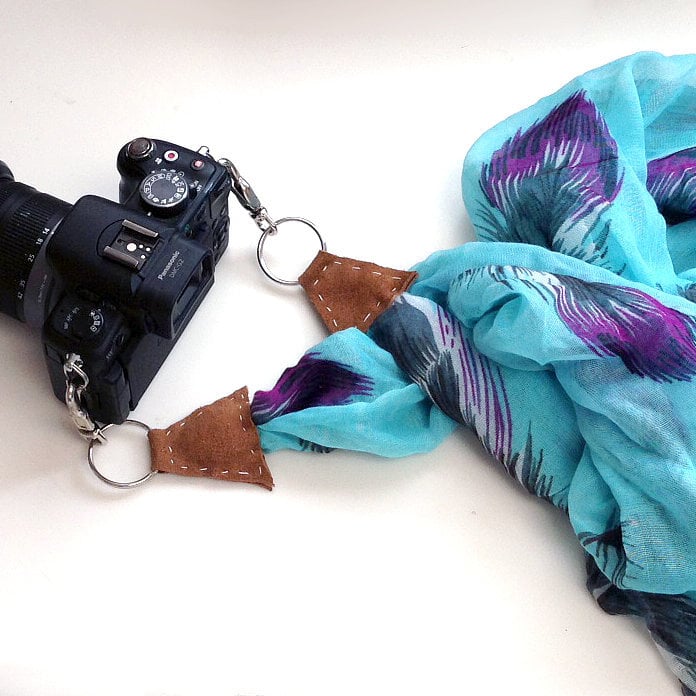 It's almost summertime, which means lots of traveling! Keep your camera secure and fabulous by making this chic camera strap [43] using a scarf.
Photo: Sarah Lipoff
Favor Boxes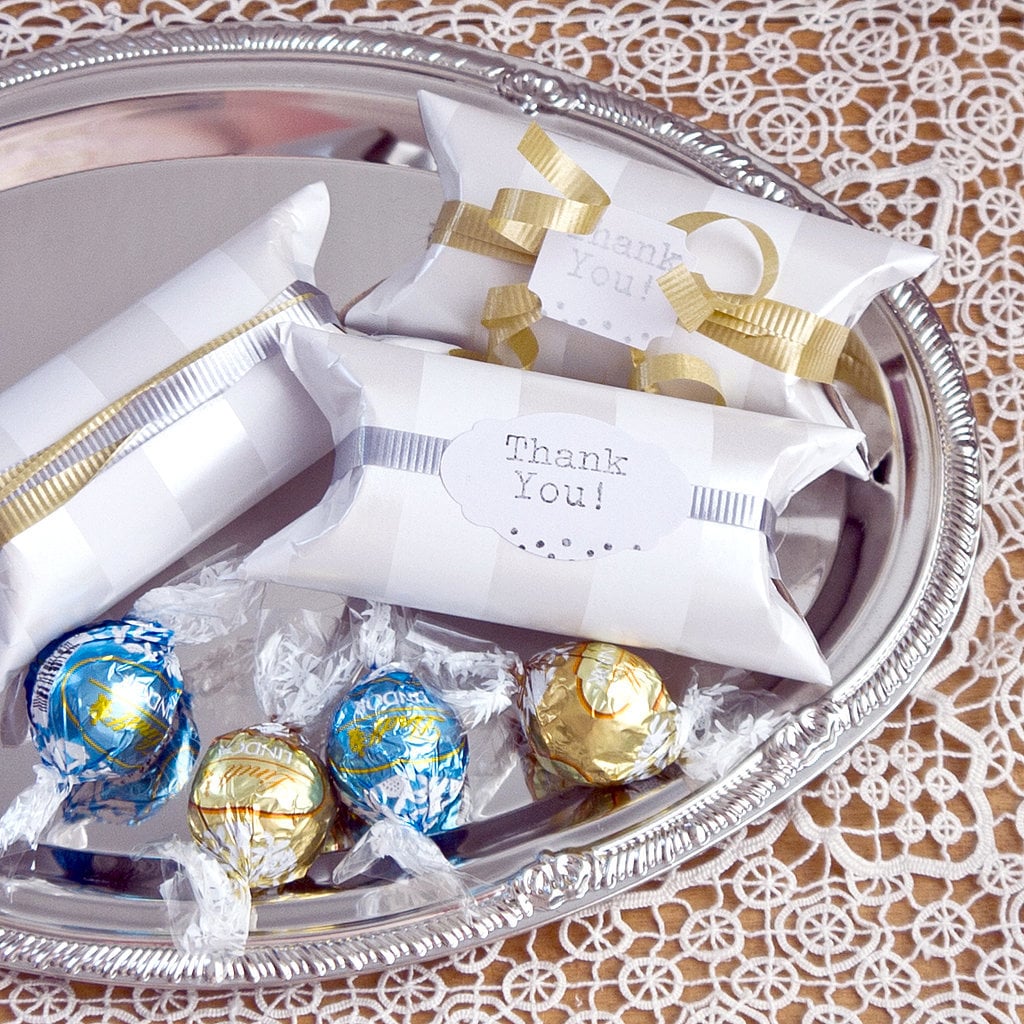 Would you guess that these wedding-favor boxes [44] used to be toilet paper tubes? Add this to your list of budget-friendly wedding [45] ideas.
Photo: Sarah Lipoff
Headache Soother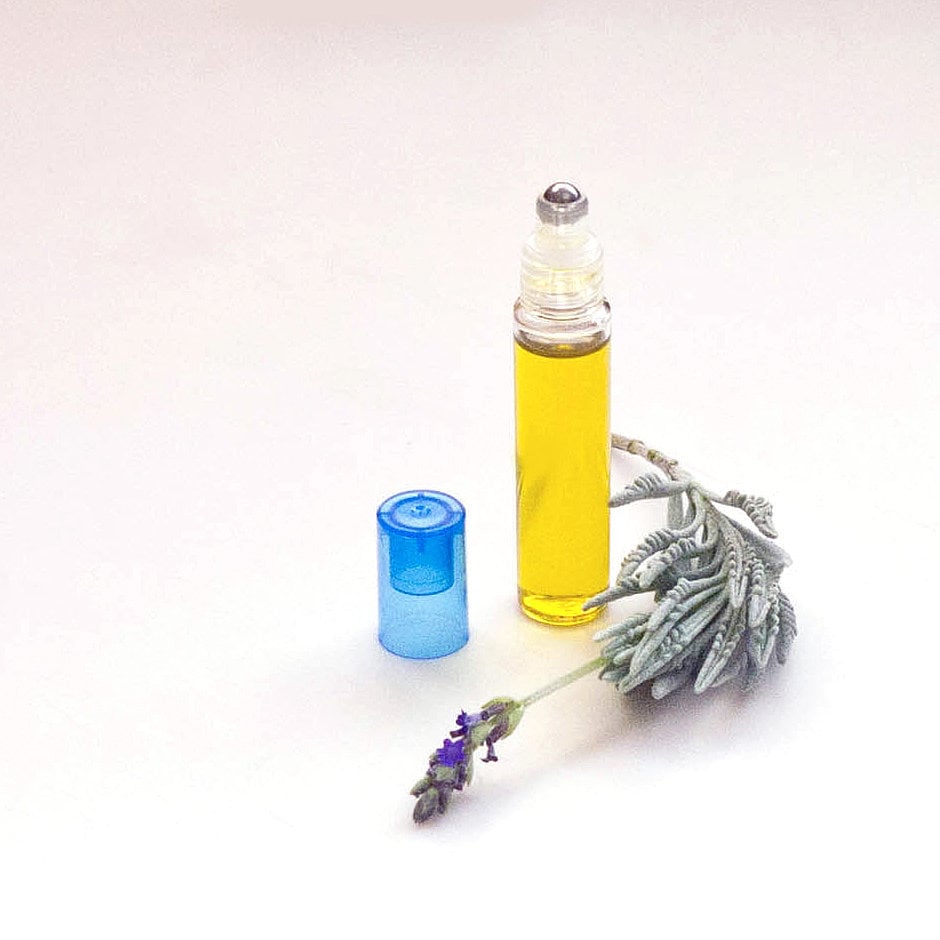 There's nothing better than relaxing after a stressful week. But why not extend the relaxation by making this headache soother [46] to prepare you for the week ahead?
Photo: Sarah Lipoff
Reusable Sandwich Bags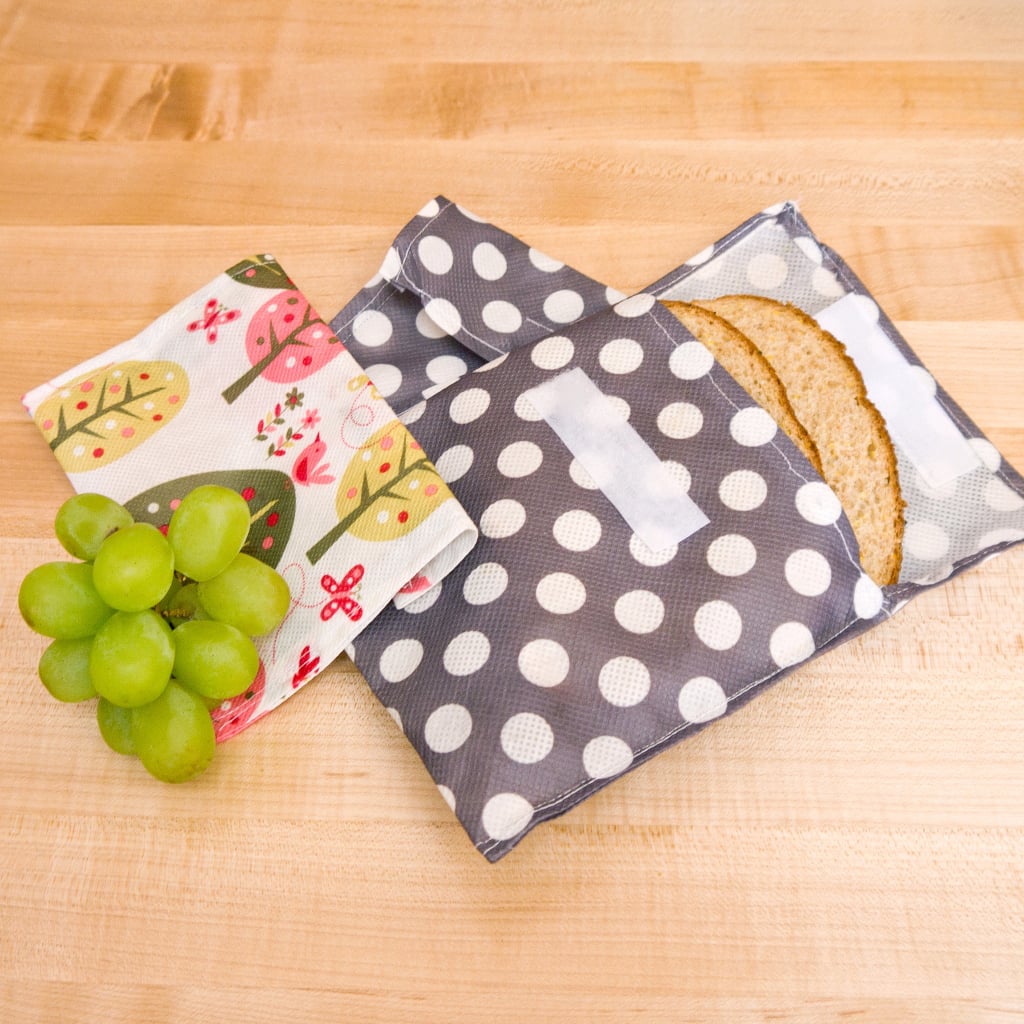 Here's an easy way to go green! Instead of using brown sandwich bags or plastic bags, make these cute reusable sandwich bags [47] to reduce waste.
Photo: Sarah Lipoff
Coffee-Filter Flowers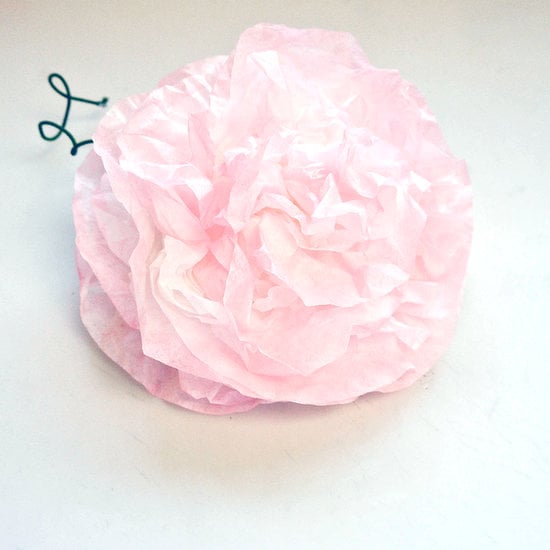 All you need are coffee filters and food coloring [48] to create this beautiful flower decor [49]. The pastel pink color is perfect for any wedding [50], bridal shower, or even your bedroom.
Photo: Sarah Lipoff
Floating Candle Jars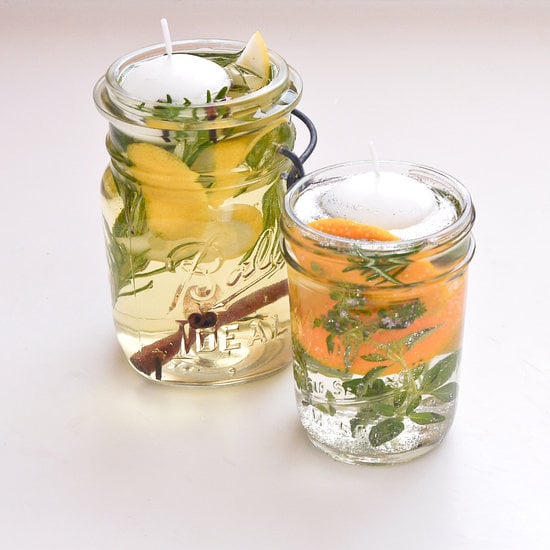 Now that it's getting warmer, it's the perfect time to sit back on your patio and enjoy the breeze. Worried about bugs? We've got you covered. Make these floating candle jars [51] to keep the bugs away, and enjoy the beautiful scent while you're at it.
Photo: Sarah Lipoff
Teacup Candles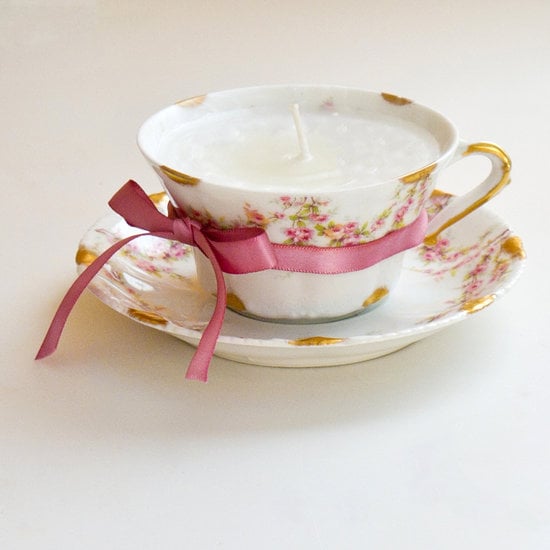 If you've got chipped or cracked teacups you've been meaning to throw out, why not upcycle them into these adorable teacup candles [52]? They would also make beautiful and unexpected centerpieces at a wedding [53].
Photo: Sarah Lipoff
Jewelry Cleaner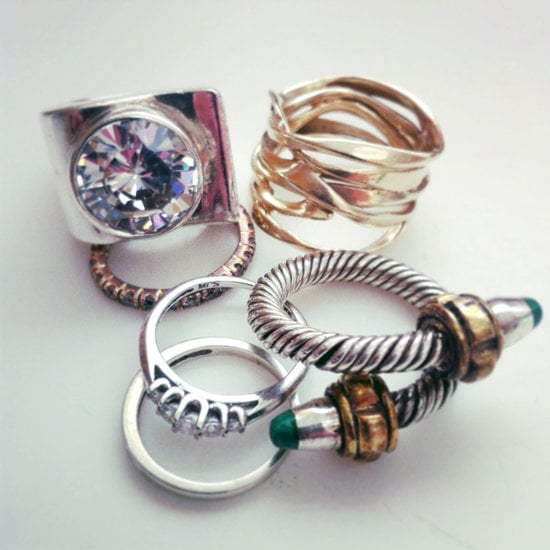 Is your jewelry looking dull? Make your own jewelry cleaner [54] this weekend, and set aside a few minutes to clean all your jewelry — it will be blinging in no time!
Photo: Sarah Lipoff
Gilded Honey Bears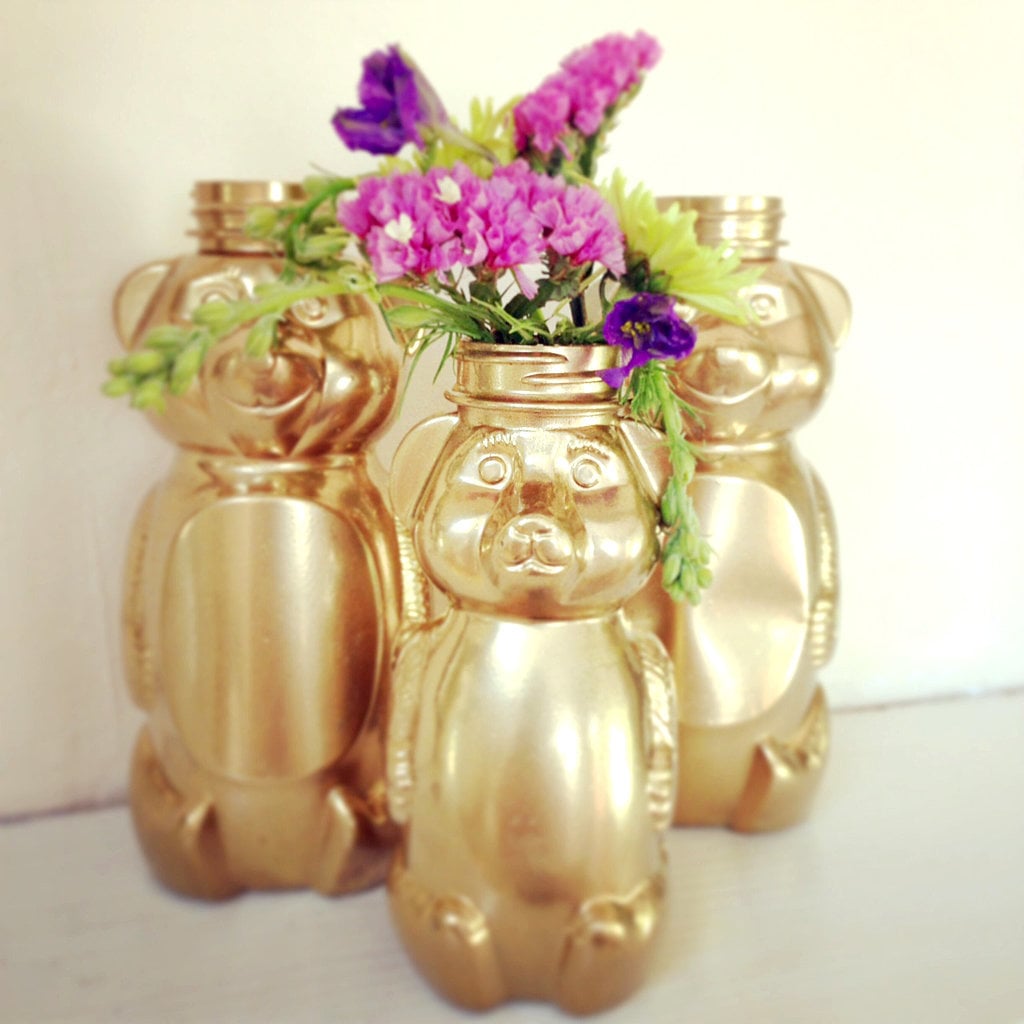 Look at this adorable family of honey bears — doesn't it remind you of "The Story of the Three Bears"? Upcycle your empty honey bear bottles [55] to turn them into your new favorite multifunctional decor piece.
Photo: Sarah Lipoff
Coffee-Filter Juicer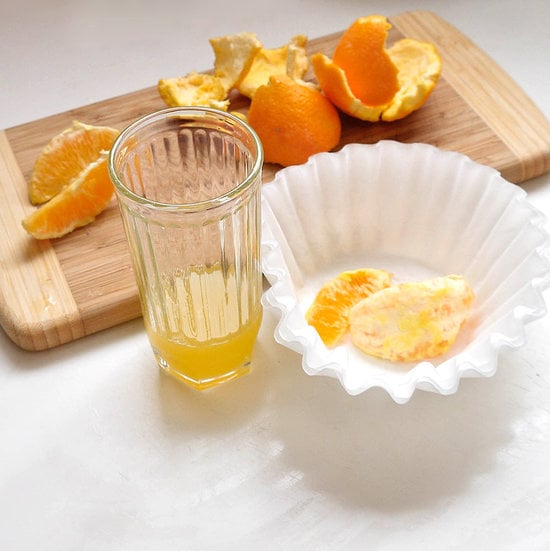 Juicing is all the rage [56] right now, but not everyone can afford a juicer. Simple solution? Use a coffee filter [57] to catch all the pulp, and enjoy yourself a nice cup of freshly squeezed juice!
Photo: Sarah Lipoff
Frosted Vases
If you hosted a party [58] recently or haven't taken out the recycling bin just yet, chances are, you'll have a few empty glass bottles sitting around the house. Gather them up and do this easy DIY [59] to transform them into beautiful frosted vases in a matter of minutes!
Source: Sarah Lipoff
Gold Magnetic Letters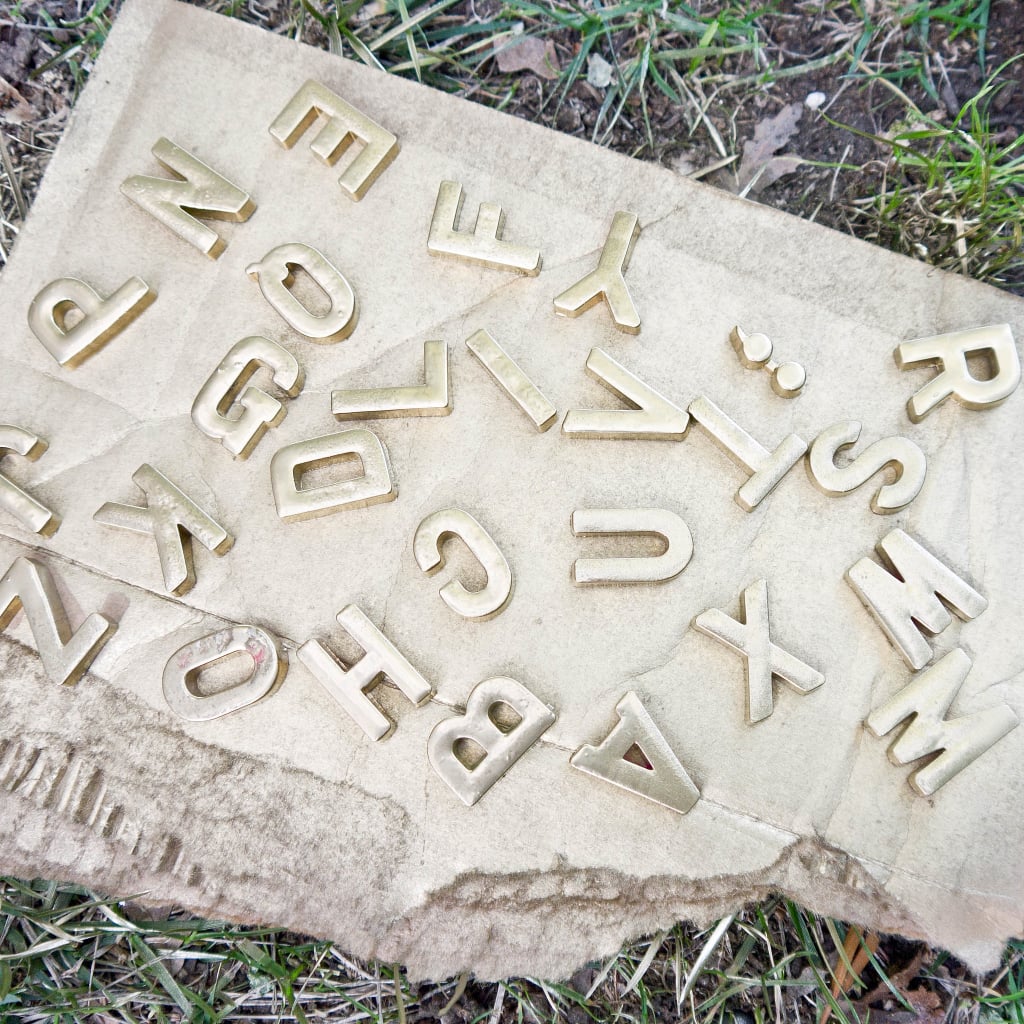 Spray paint your magnetic letters from the dollar store to make these chic note holders [60] for your office. You won't be dreading going back to work on Monday morning with these new office decor pieces!
Photo: Sarah Lipoff
Mini Greenhouse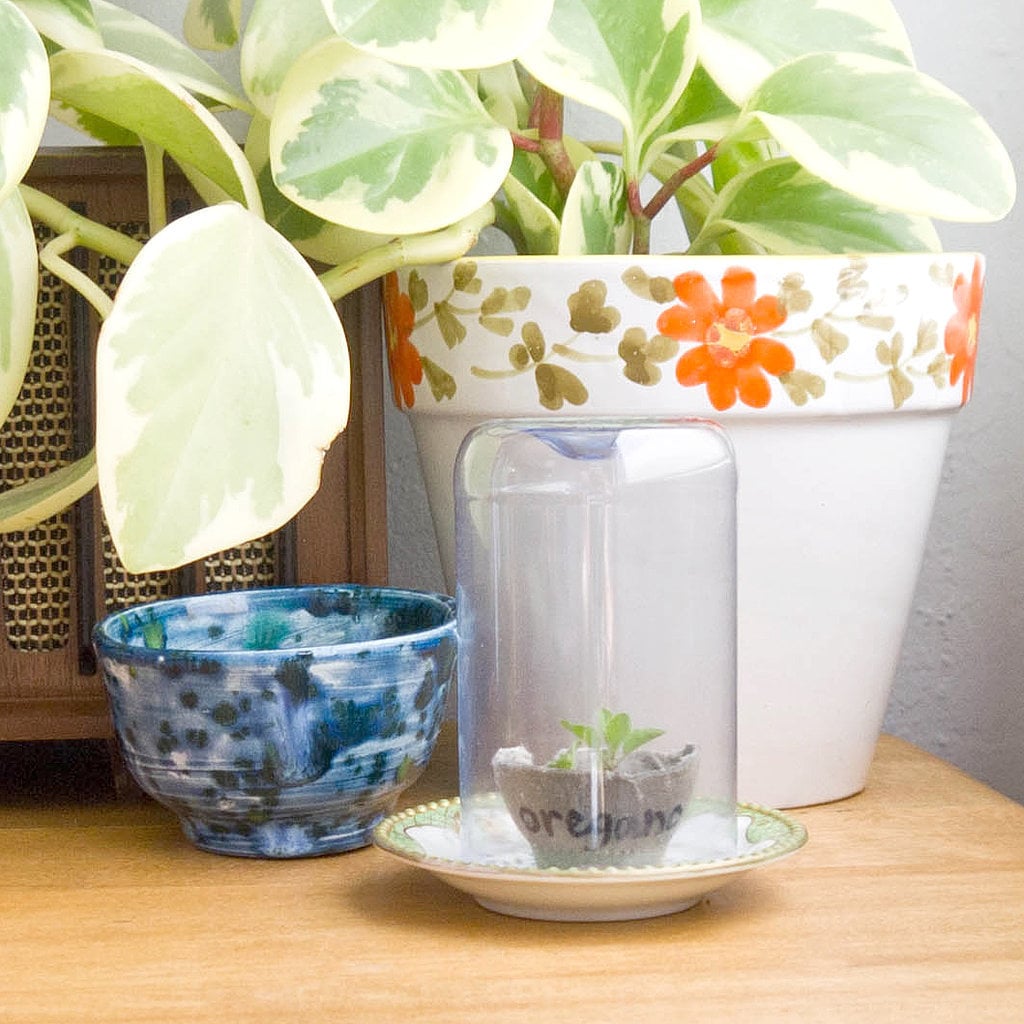 If you've been wanting to start a backyard garden this Summer, start sprouting your seeds now. Try this mini greenhouse DIY [61] to grow your own herbs or flowers.
Photo: Sarah Lipoff
Elegant Shot Glasses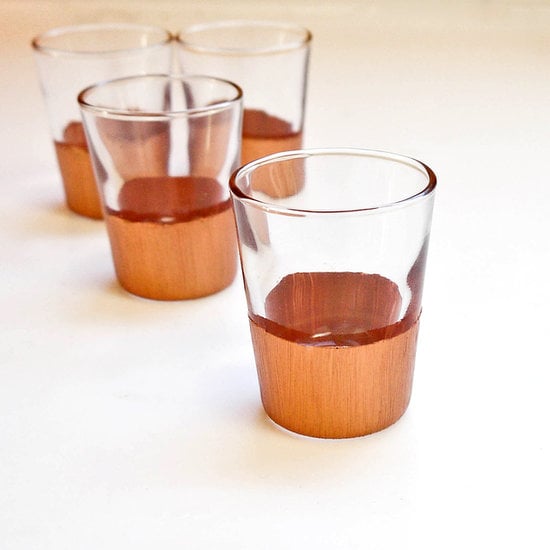 Don't these look fancy? Give this chic DIY [62] a shot, and you'll be itching to host your next party [63].
Photo: Sarah Lipoff
Single-Serve Coffee Pods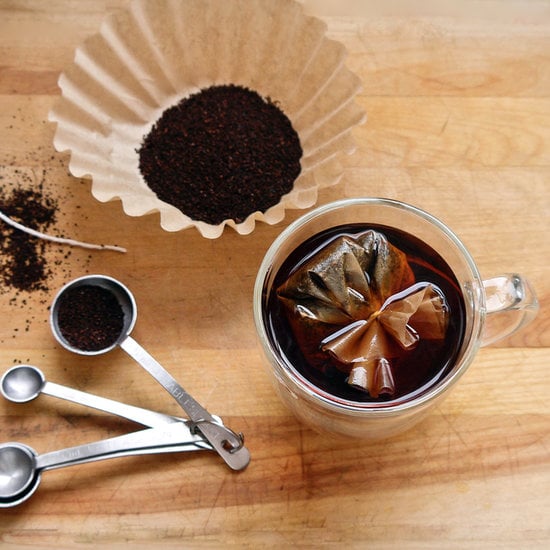 Whether you're traveling soon [64] or are looking for ways to save money on your morning coffee runs [65], try making these single-serve coffee pods [66] with your favorite blend.
Photo: Sarah Lipoff
Paper Coffee-Cup Candle
If you're a coffee addict, you might love this DIY [67]. Upcycle your paper coffee cup and make this coffee candle [68] so you can enjoy the scent all day long.
Photo: Sarah Lipoff
Picture-Frame Dry-Erase Board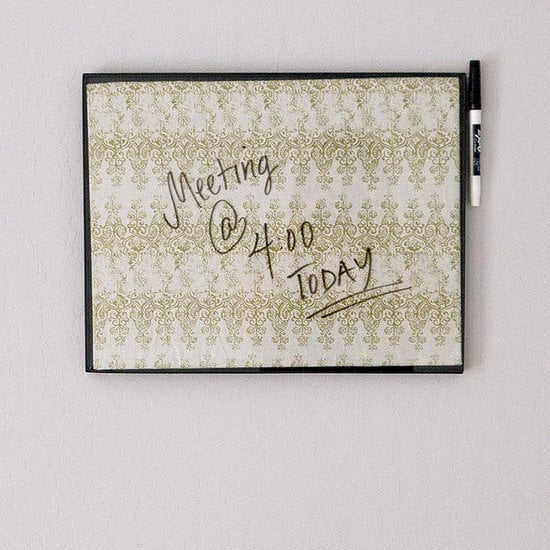 Instead of buying boring whiteboards from the store, make this dry-erase board [69] and customize the background to your favorite color or pattern. It will brighten up your workspace in no time.
Photo: Sarah Lipoff