DIY Sweater Holiday Tree
Get Wrapped Up With This Holiday Decoration
Like us on Facebook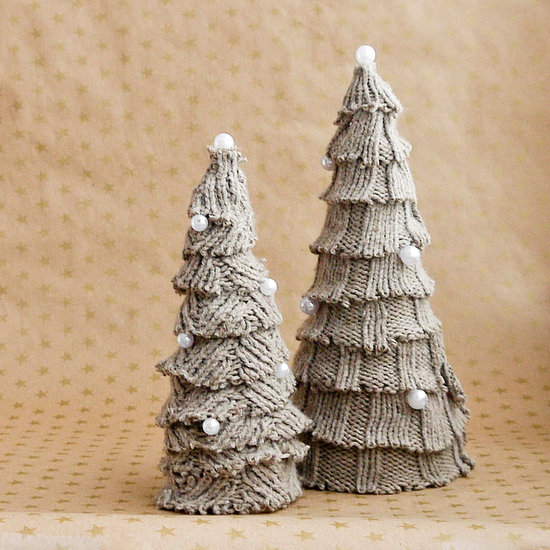 If you've got a stack of old sweaters that you're dropping off for donation, keep a couple to make these chic sweater holiday trees. Adorn with old buttons or beads, and you've got a darling decoration that cost basically nothing to make. Remember those adorable coffee filter Christmas trees? This DIY follows the same basic directions.

Read on for the directions.

What You'll Need
Tagboard or a cereal box
Scissors
Hot glue gun
Sweater
Beads or buttons (optional)
Directions
Make a cone upcycling a cereal box or with a sheet of tagboard. You can make the cone as big or little as you'd like.
Now cut long strips from the sweater. Starting from the base of the cone, start adhering the strips with the help of a hot glue gun.
Continue working until you reach the top of the cone. Adorn with a sparkling button or with a cutout round from the sweater. Your holiday decoration is finished!
Add a bit of color by attaching cute buttons or beads, or wrap it with a colorful length of ribbon or string. Happy holidays!