Do You Do Paperless?
Like us on Facebook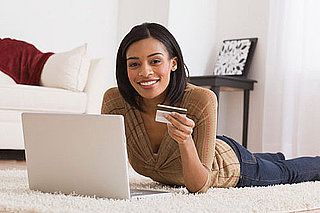 It's hard to keep track of which papers to keep around — bills, credit card statements, investment updates — there's a lot to keep track of. But, there is a way to lighten the load that helps benefit banks, the environment, and you. Going paperless and receiving online statements is an easy way to save trees, save banks some cash, and help you stay organized online without the clutter of excess documents at home.
Still, according to SmartMoney, only two percent of checking account users and 16 percent of credit card users have gone paperless, while most consumers stick to the paper route. Even while going paperless can protect against identity theft, as long as you're using secure Internet connections and virus-protected computer software, most are resistant to change up their routines. To help get customers on board, banks may be offering reward incentives, or on the flip side, charging a small statement fee for users who won't get online. For me, paperless means a lot less mess and tracking online is easy, so I'm on board. What about you?