Famous People That Used to Be Teachers
How Money Are You: Which Famous People Used to Be Teachers?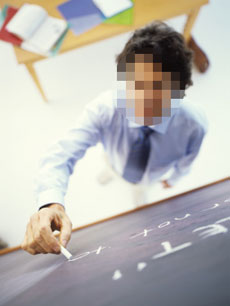 It would be easy cocktail party conversation to say you once had a famous teacher. Several ex-teachers are now household names for reasons that have nothing to do with a chalkboard. Can you guess who once had students and a classroom to call his own? Take the quiz!
Which musician was fired for replacing his sixth graders' Shakespeare reading material with Spiderman comic books?