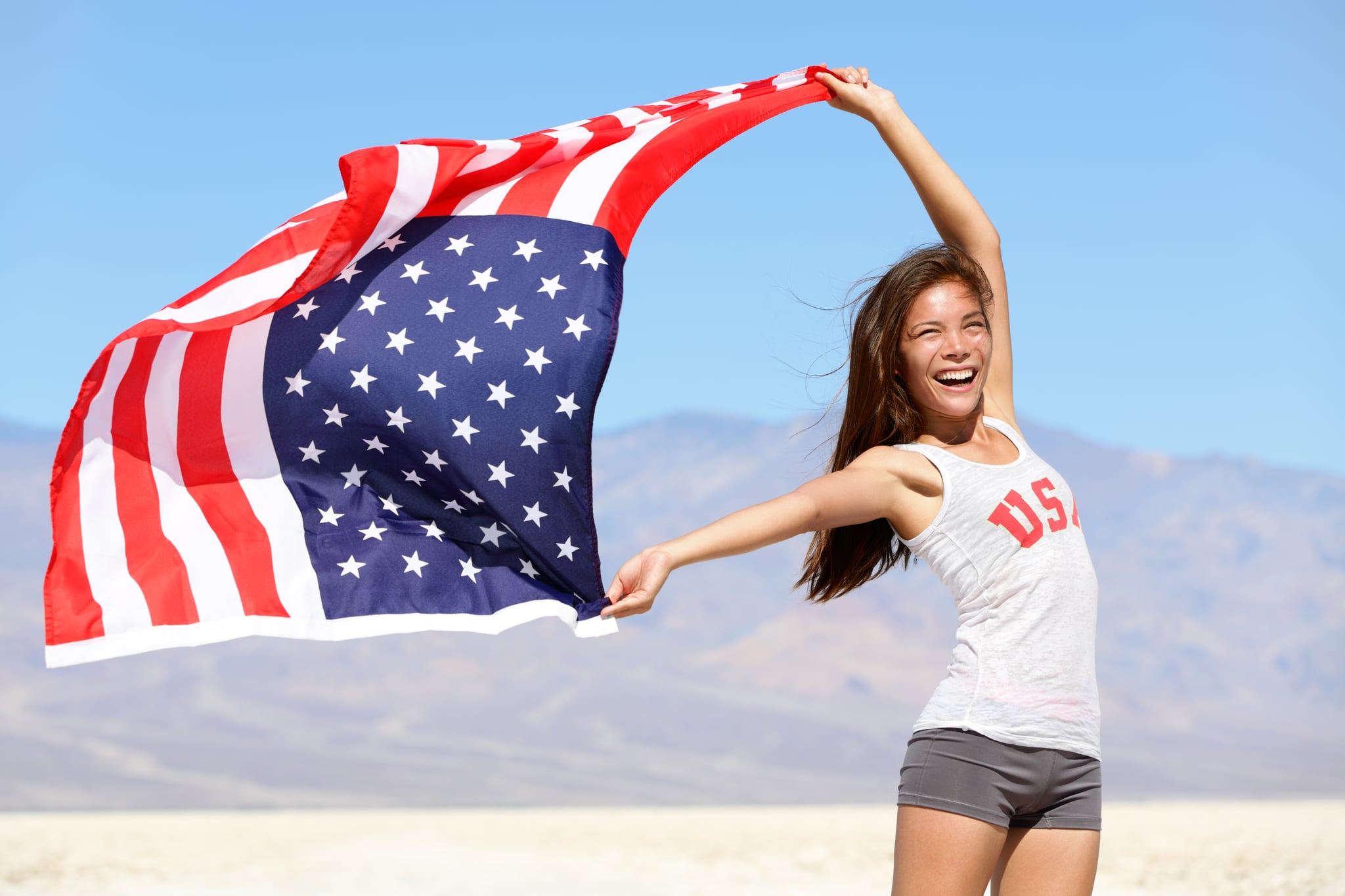 The best holiday of the Summer is right around the corner, so it's time to pull out your best red, white, and blue. Don't stress if you haven't figured out what to do on Fourth of July yet; we have you covered. All kinds of deals, freebies, and discounts are floating around the web and will surely help you figure out how to celebrate America's birthday. So go forth and save — it's your patriotic duty.
Macy's: Shopping haven Macy's [1] is taking 25 to 50 percent off swimwear for the holiday weekend.

ASOS

: Go online to ASOS [2] for a special Fourth of July sale that takes an additional 50 percent off of already reduced items.

Restoration Hardware

: Through July 7, Restoration Hardware [3] is offering 20 percent off of all items online when customers use the code FRIENDS at checkout.
Old Navy: The massive sale at Old Navy [4] includes $4 flag tees, $2 tanks, and $8 shorts.
Aldo: Take an extra 30 percent off all shoes and handbags at Aldo [5] until July 20.

Aéropostale

: Everything in the store at Aéropostale [6] will be 50 to 70 percent off.
Boston Market: For Independence Day, Boston Market [7] will be taking 50 percent off all family meals.
Kohl's: The store will be having its Star Spangled Savings sale [8], where you can get discounts in just about every department.
Target: Target [9] is offering $5 off any $50 purchase on the Fourth of July and up to 50 percent off patio furniture.
Best Buy: Go shopping for less in celebration of America's birthday with $30 off $150, $15 off $100, and $10 off $75 spent at Best Buy [10].
Hotels.com: The website [11] is offering up to 30 percent savings for its annual sale as well as an additional five percent off with this coupon code [12].
Amazon: Look for all kinds of discounts — like 20 percent off electronics and 30 percent off jewelry — from Amazon [13] this holiday.
Home Depot: Get up to 25 percent off all major appliances at Home Depot [14] this Fourth.
Ebay: Keep your eye out for $10-off coupons and discounted electronics at eBay [15].

Sears

: Known for its deals, Sears [16] is going all out on Fourth of July with 15 percent off clothing, 35 percent off Kenmore appliances, and free shipping for online purchases.
Kmart: Save up to 40 percent on grills at Kmart [17] for some celebratory barbecuing.
Abercrombie & Fitch: The entire store is up to 60 percent off at Abercrombie & Fitch [18]. You can also take an additional 20 percent off your purchase with the code 10576.
Urban Outfitters: Filled with fun pieces, Urban Outfitters [19] is having a sale with up to 70 percent off.
H&M: A favorite for affordable buys, H&M [20] is having a $4 Deals Fourth of July sale in all of its departments.
Pottery Barn: Head over to Pottery Barn [21] to save up to 60 percent off on hundreds on items through July 6.
Cotton On: Selected kids apparel at Cotton On [22]will be on sale for up to 60 percent off this weekend.
Office Depot: You won't believe the amount of deals at Office Depot [23] this week including 30 percent off of printers and touchscreen laptops for as little as $480.
Nasty Gal: Take up to 80 percent off of all kinds of items at Nasty Gal [24] before time runs out!