One of the most entertaining parts about a graduation is seeing all the great grad cap ideas people come up with. While "Thanks, Mom and Dad" is pretty sweet, it's the creative ones that catch our attention time and time again. Here, we've rounded up some that will make you chuckle and others that will make you wonder, "Why didn't I think of that?" In the name of some good graduation fun, see all our picks.
— Additional reporting by Hilary White and Macy Williams
I solemnly swear that I am up to no good.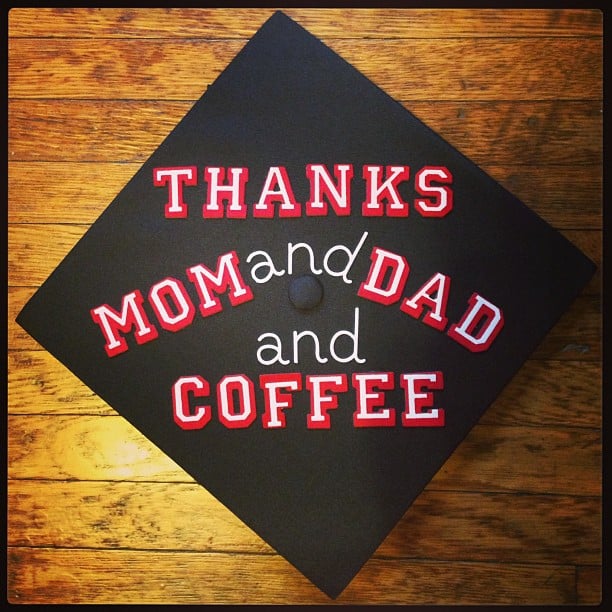 This user gave a shout-out to every grad's support team — Mom, Dad, and coffee.
This Mean Girls-inspired cap sums it up nicely.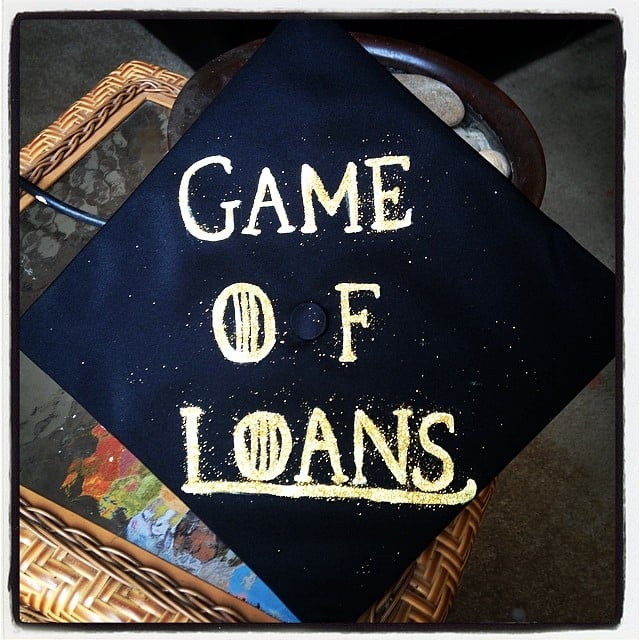 The stakes are pretty high when you play the Game of Loans.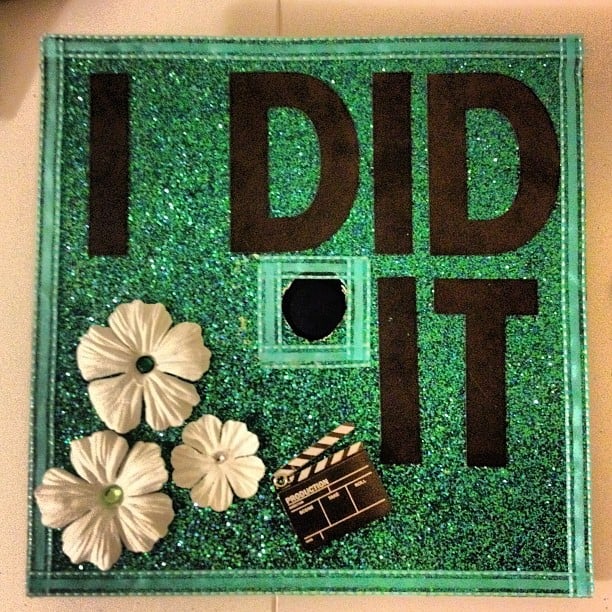 Three simple words that hold so much meaning.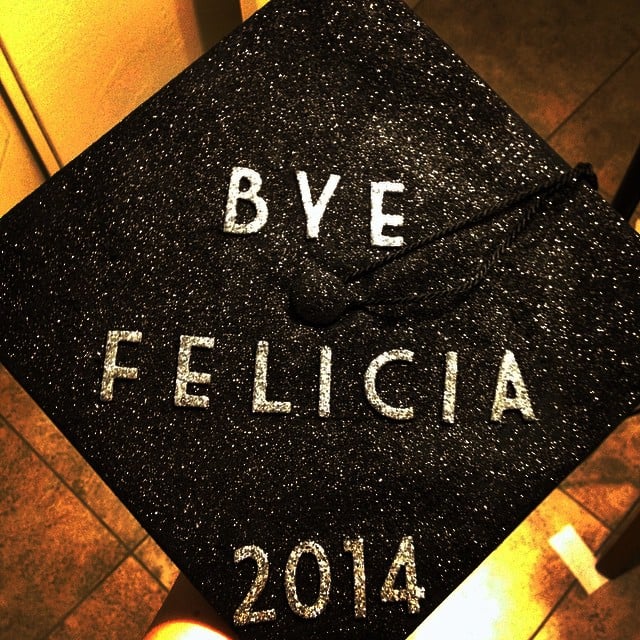 Good riddance!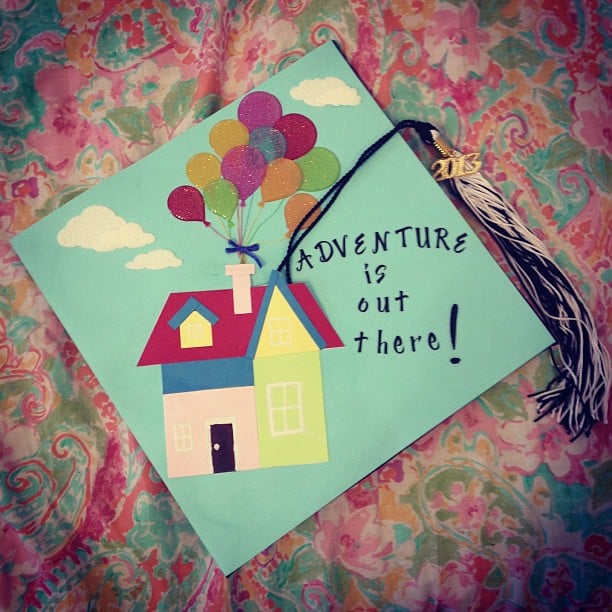 Nike inspired.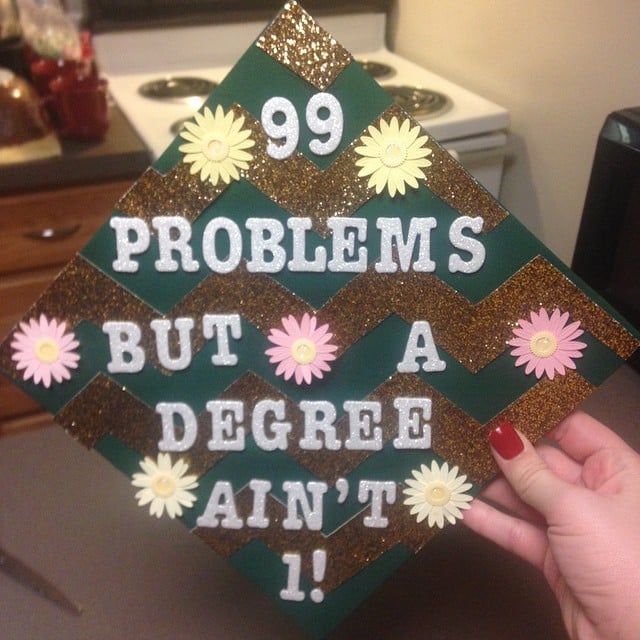 This grad is clearly a Friends fan.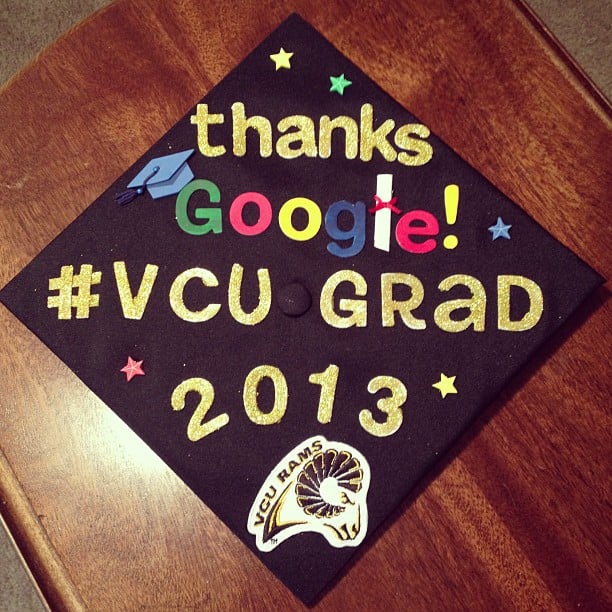 Really, how does one get through school without Google?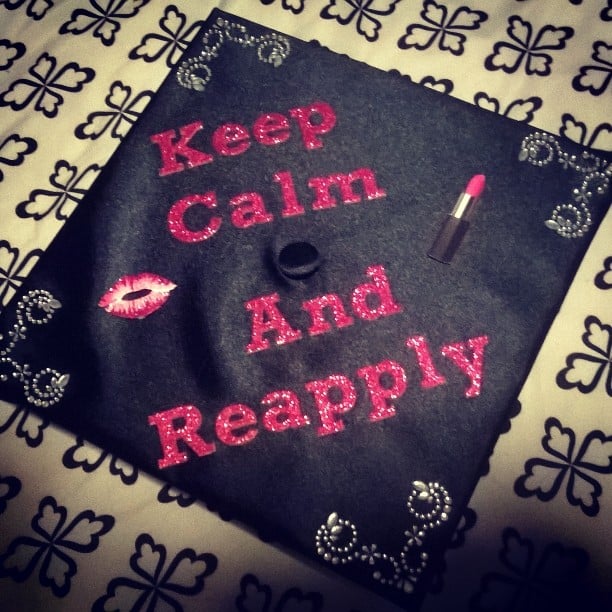 This grad has a sense of optimism and perseverance that we applaud.
For the students who survived on pizza.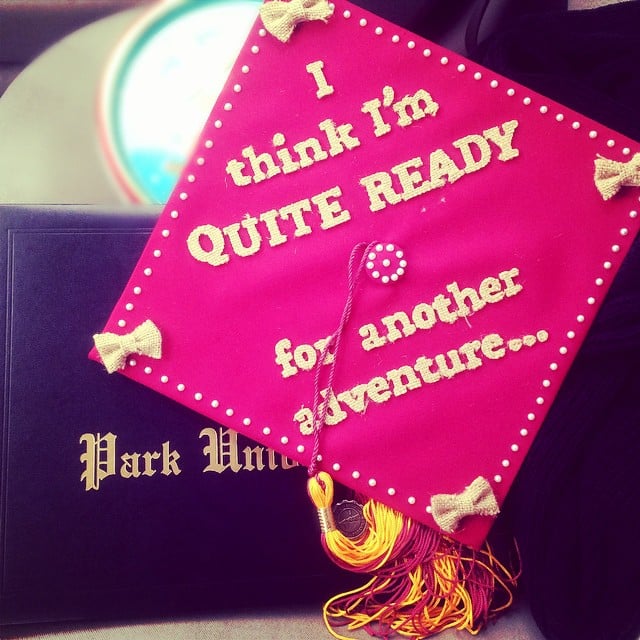 Bilbo was always ready for another adventure. Are you?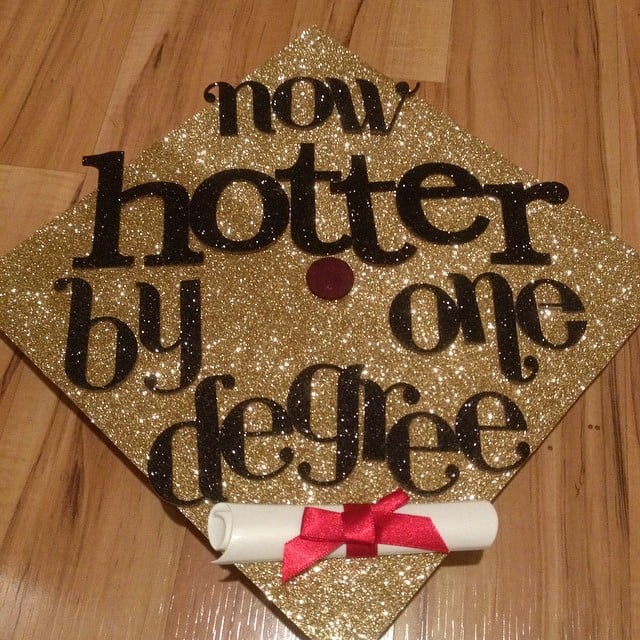 Now hotter by one degree.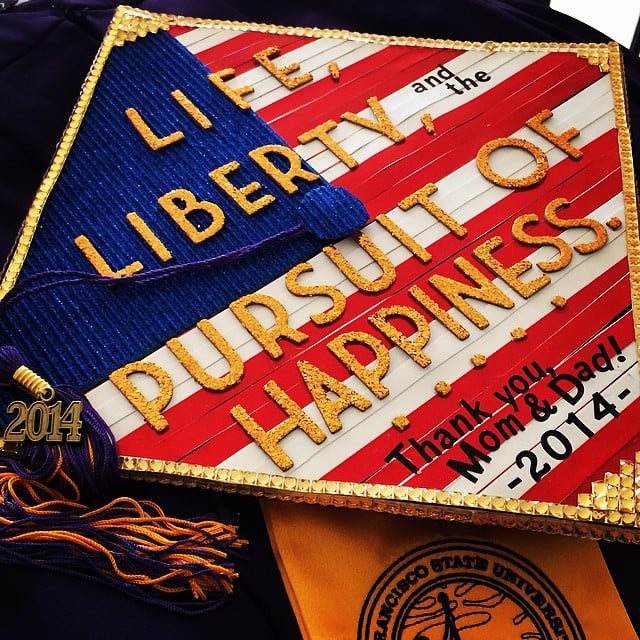 Love the inspiring quote!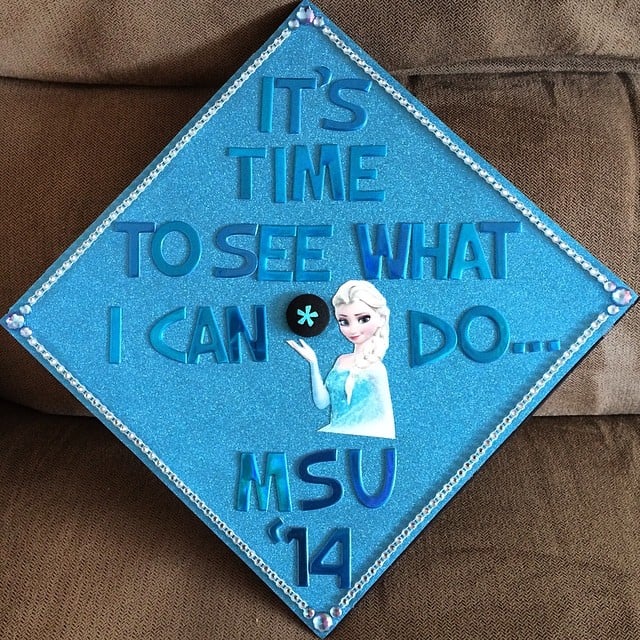 The best grad cap idea ever?
Stay positive!
Good vibes only.
Inspired by the wonderful Wizard of Oz.
Travel the world!
Hopefully, you'll have no worries for the rest of your days.
World domination begins today.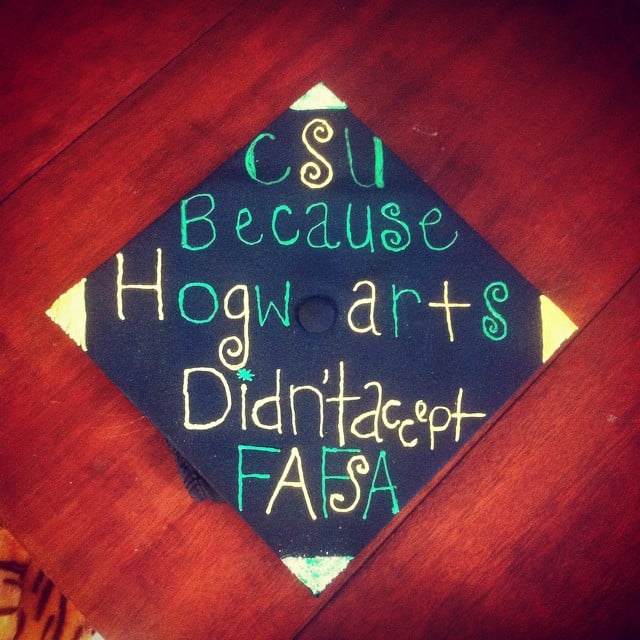 Hogwarts doesn't accept FAFSA, unfortunately.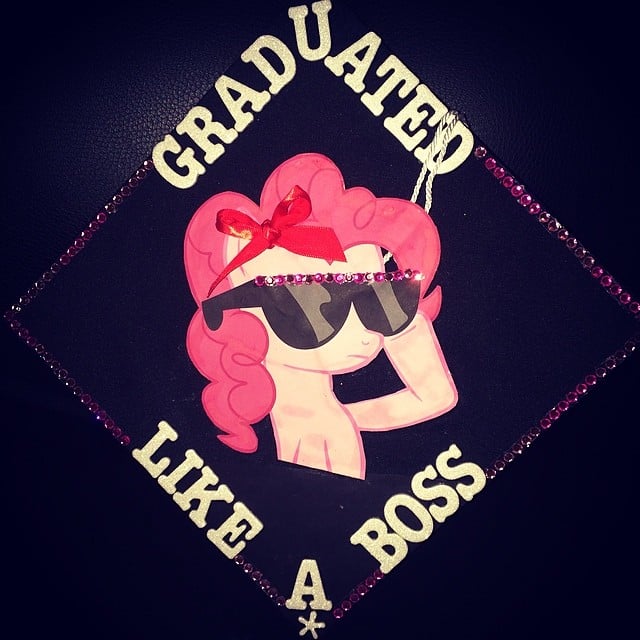 Work it like a boss.
Such 2014! Very wow.
Change starts with you.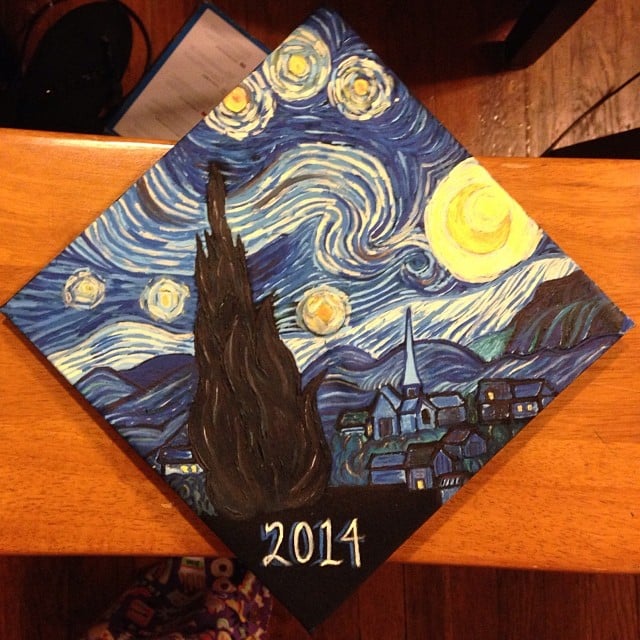 YAS, you did it!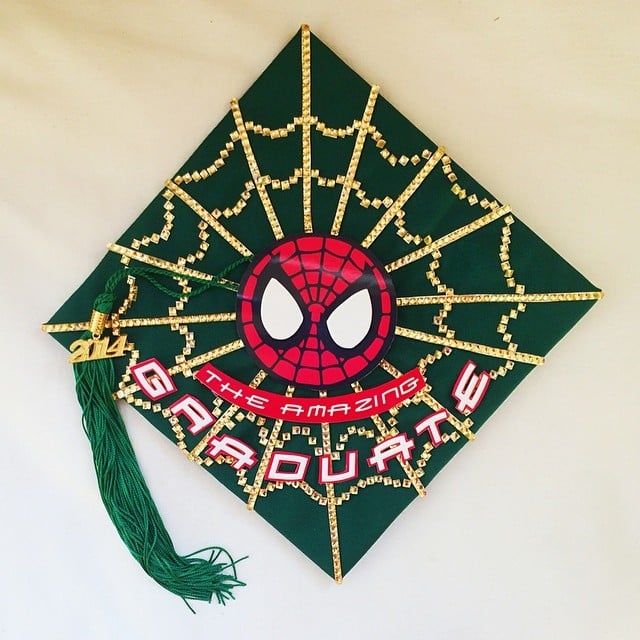 Inspired by Pixar's Up.
We seriously can't get enough of Frozen.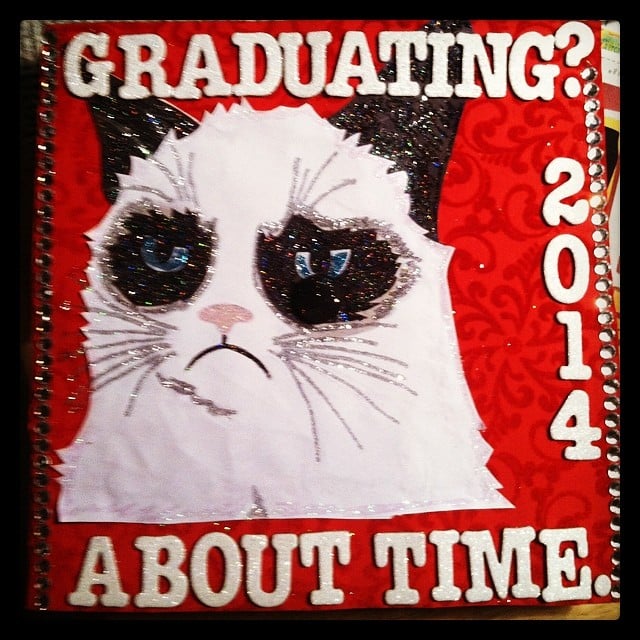 No.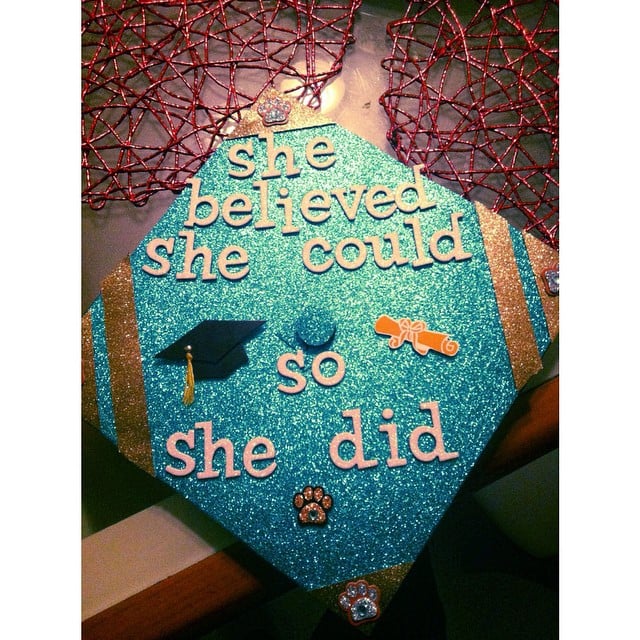 "She believed she could, so she did."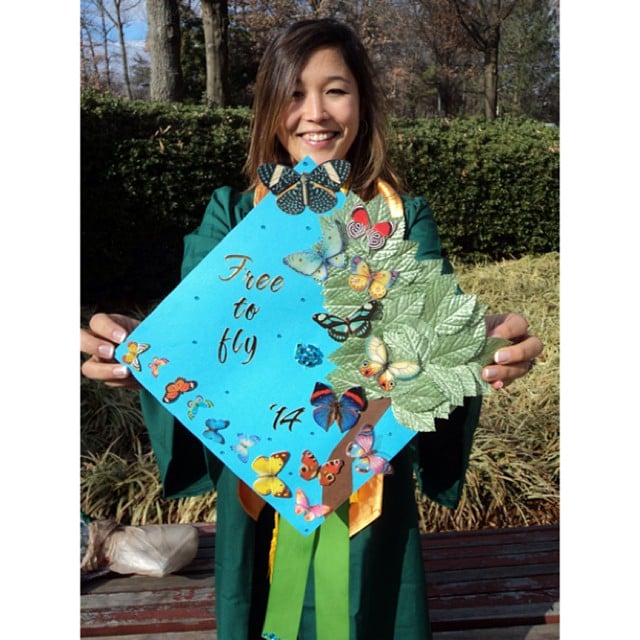 "Free to fly!"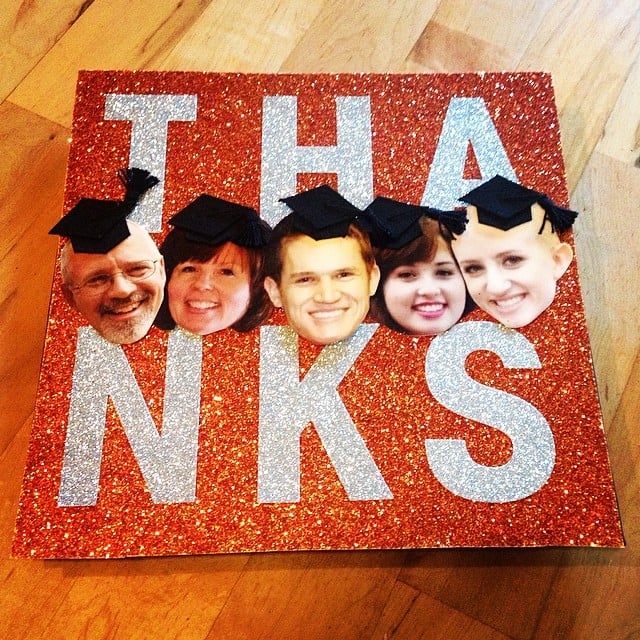 It's such a great idea to feature the photos of people you'd like to thank!
A world of possibilities awaits!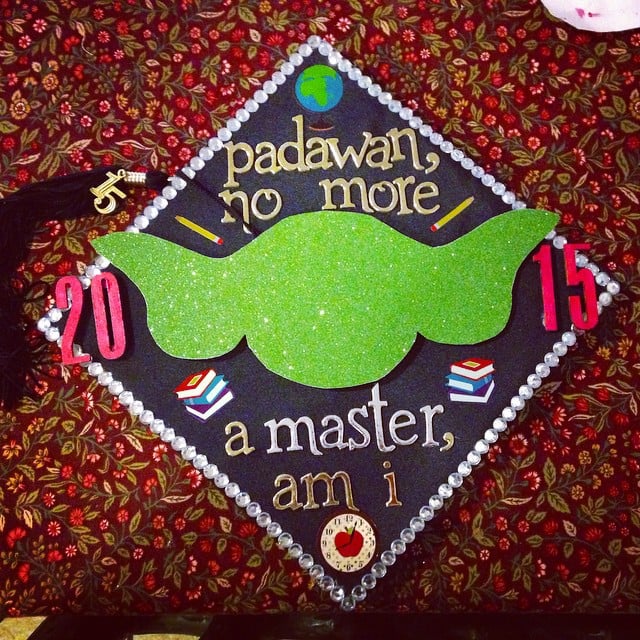 The perfect Star Wars cap!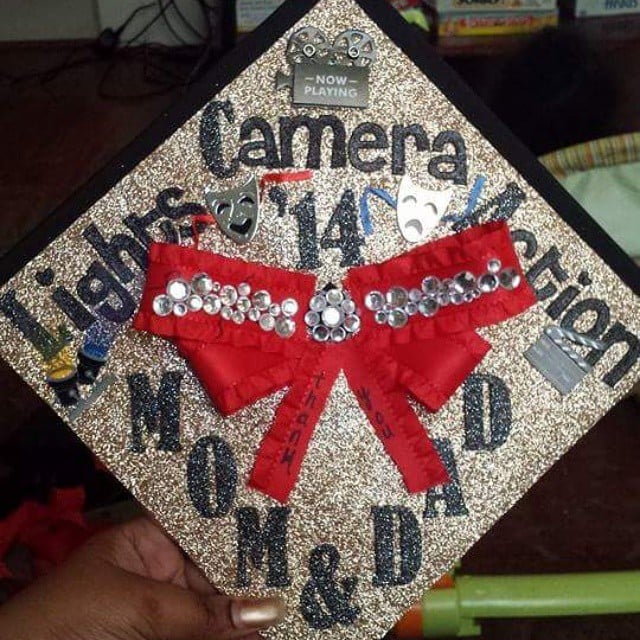 Lights, camera, action!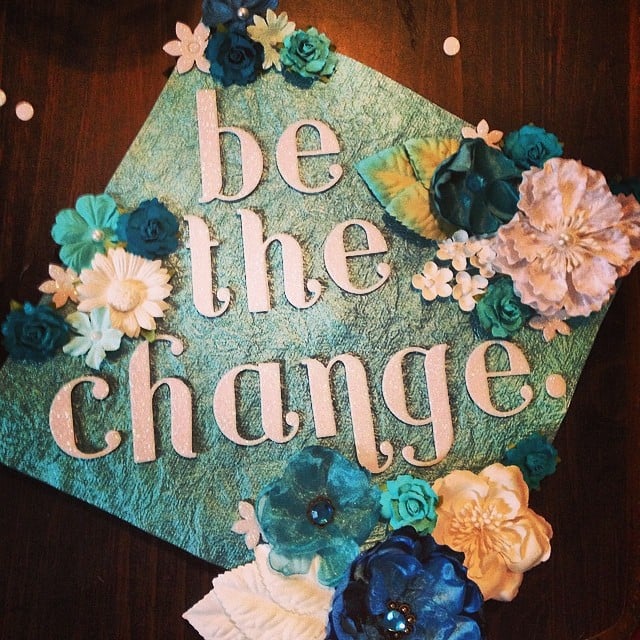 We love this particular rendition of Gandhi's quote.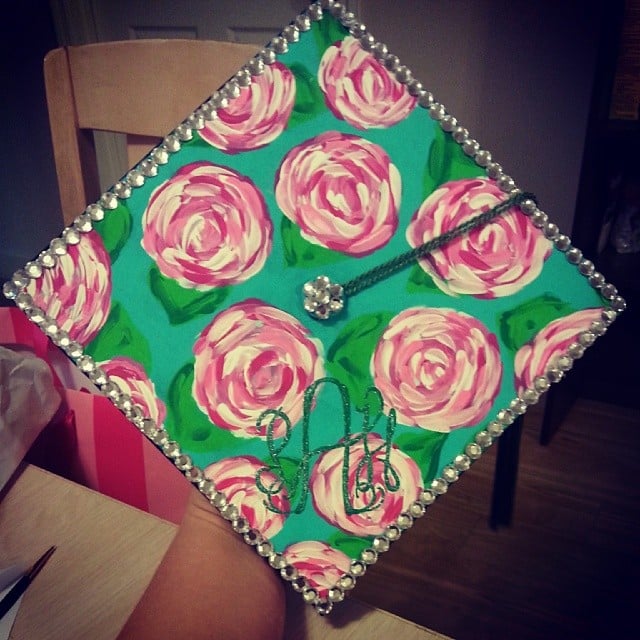 Listen to Shia LaBeouf [1].
For the Drake fans.
A work of art.
Memories that will last you forever.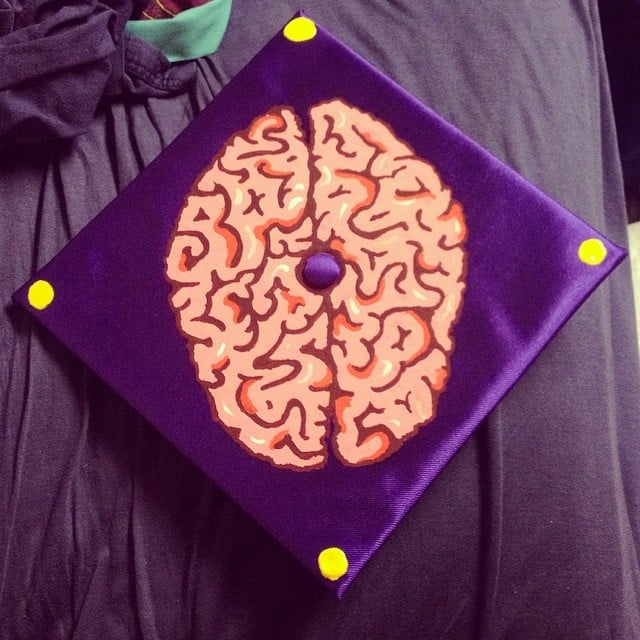 Brainiac!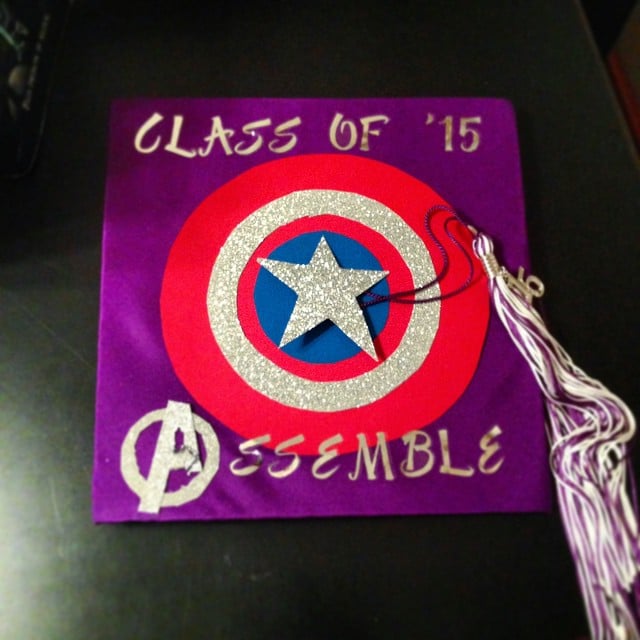 Shout out to the Avengers!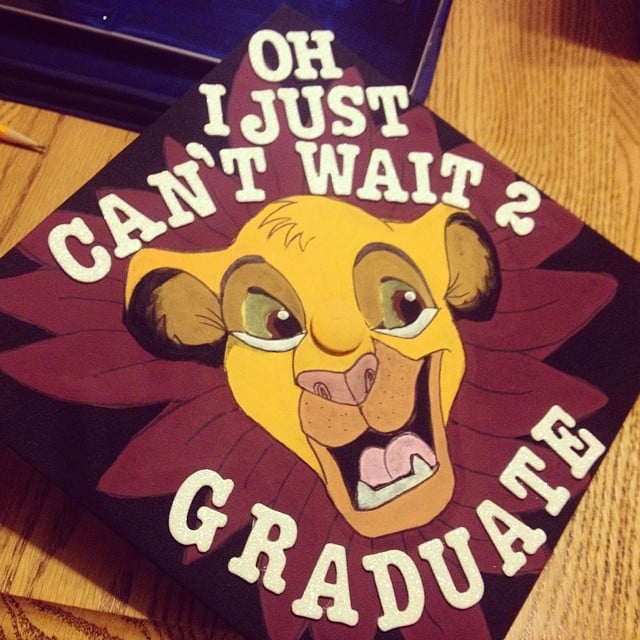 Keep it patriotic!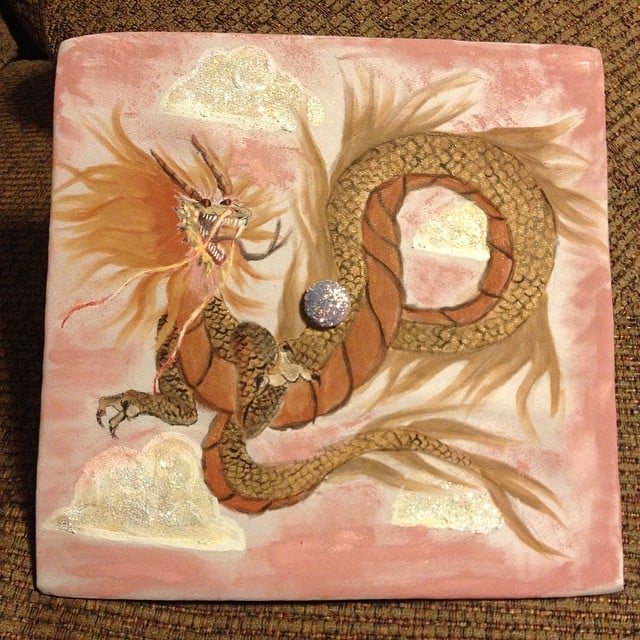 Wow.
We finally find out what the fox says.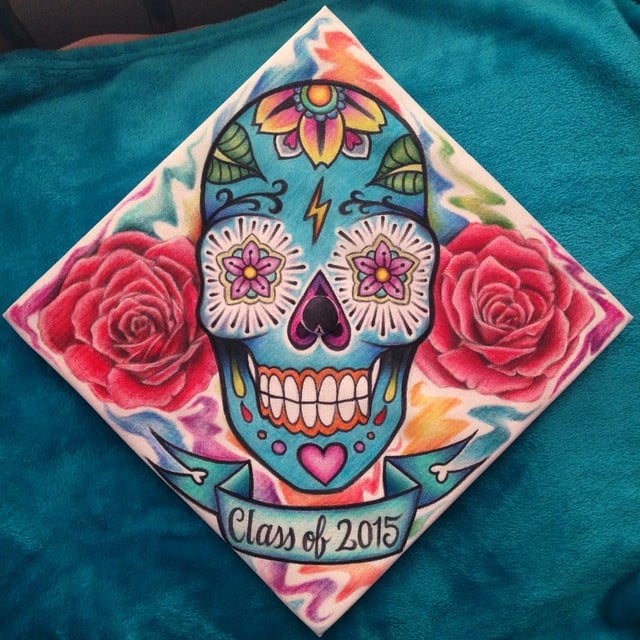 Artist skull cap.
Well, we had wicked fun in the last four years, didn't we?
Being different is cool.
Yet another Frozen grad cap.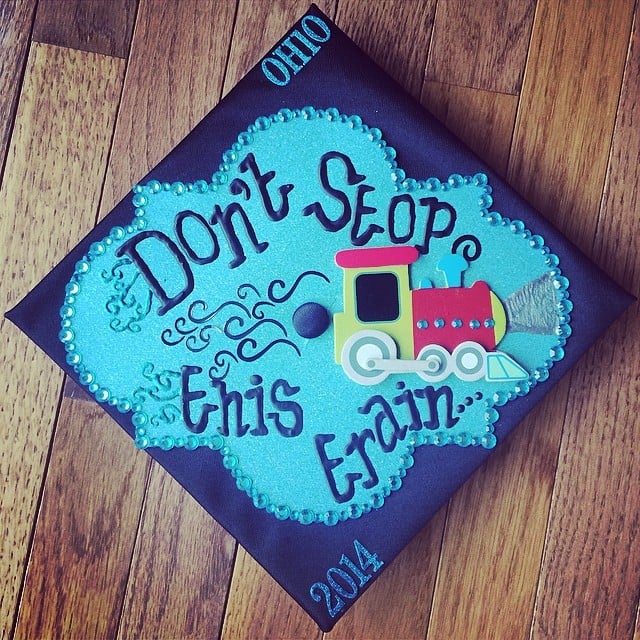 Don't ever stop!
This is a popular way to decorate grad caps, inspired by Up.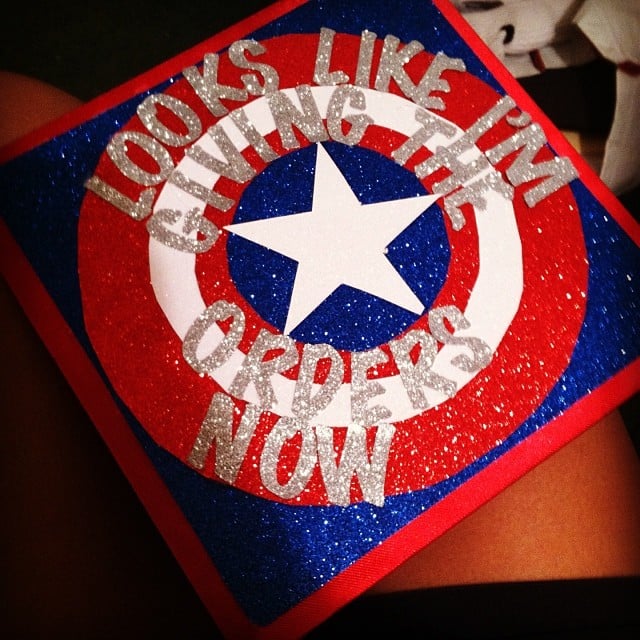 All right, Captain!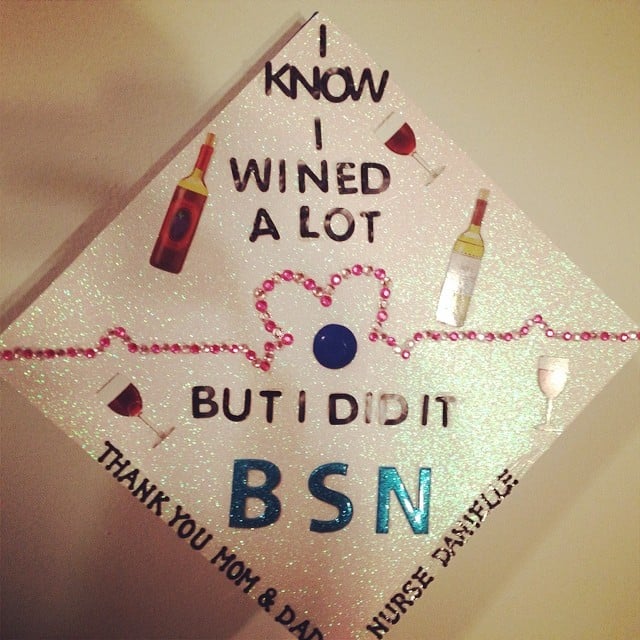 Use your initials!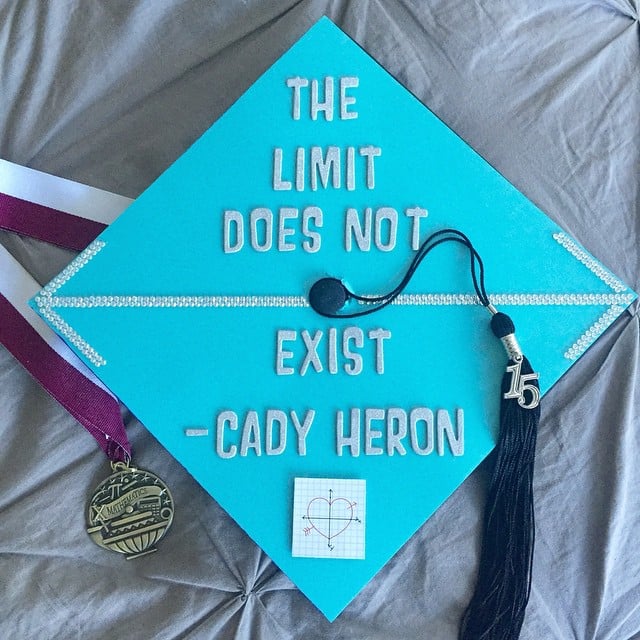 Mean Girls-inspired!
So inspirational.
The Office fans will appreciate this.
If you grew up loving Toy Story.
Wine is the key to survival.