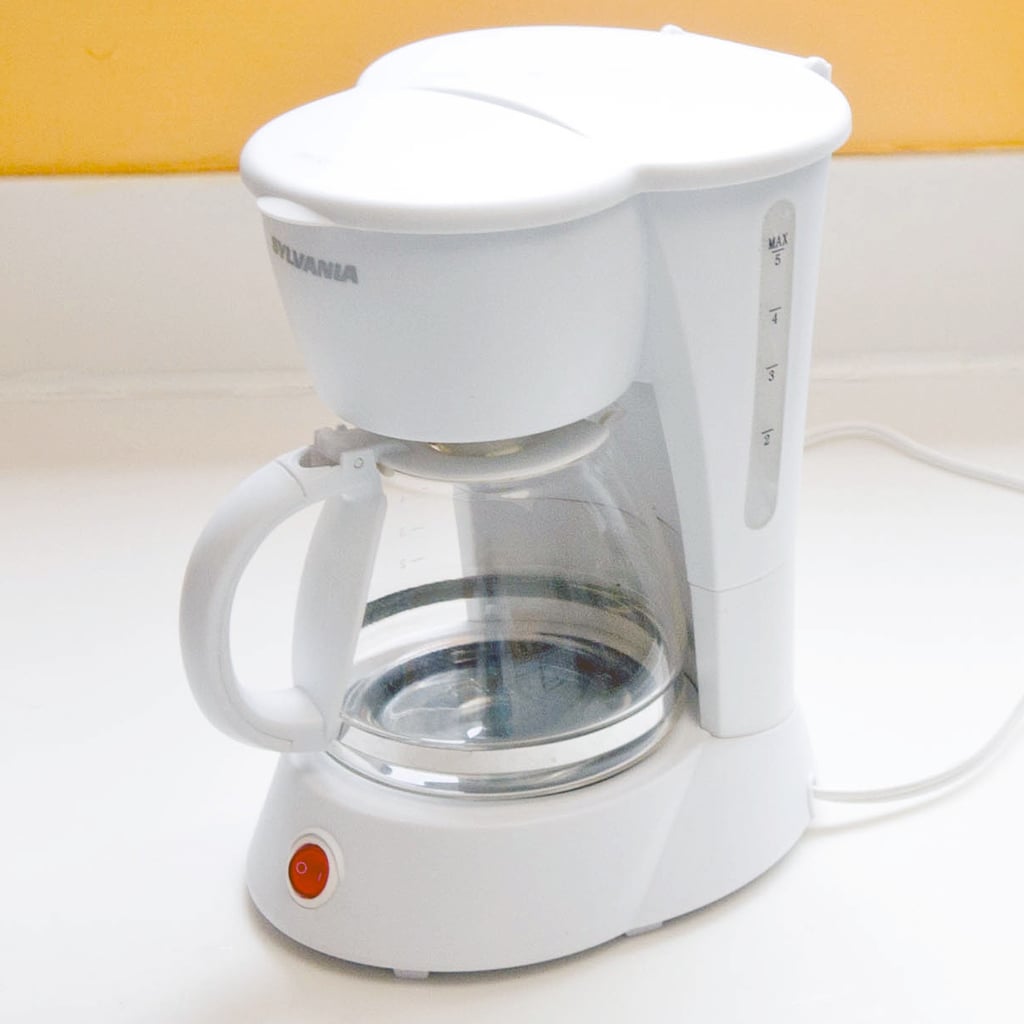 Did you know you should be cleaning your coffee pot every month? Coffee is packed with flavor but also contains oils that leave dark marks on the coffee pot and can clog up the drip. If you're tired of waking up to a grungy coffee pot, try this easy and eco-friendly cleaning solution that leaves your machine so clean, resulting in a better cup of joe. Here's what to do.
Fill the water chamber of the coffee pot with equal parts water and plain white distilled vinegar. Vinegar is a natural cleaner that breaks up oily buildup and cleans coffee residue. Turn on the brew cycle, and then turn off halfway through.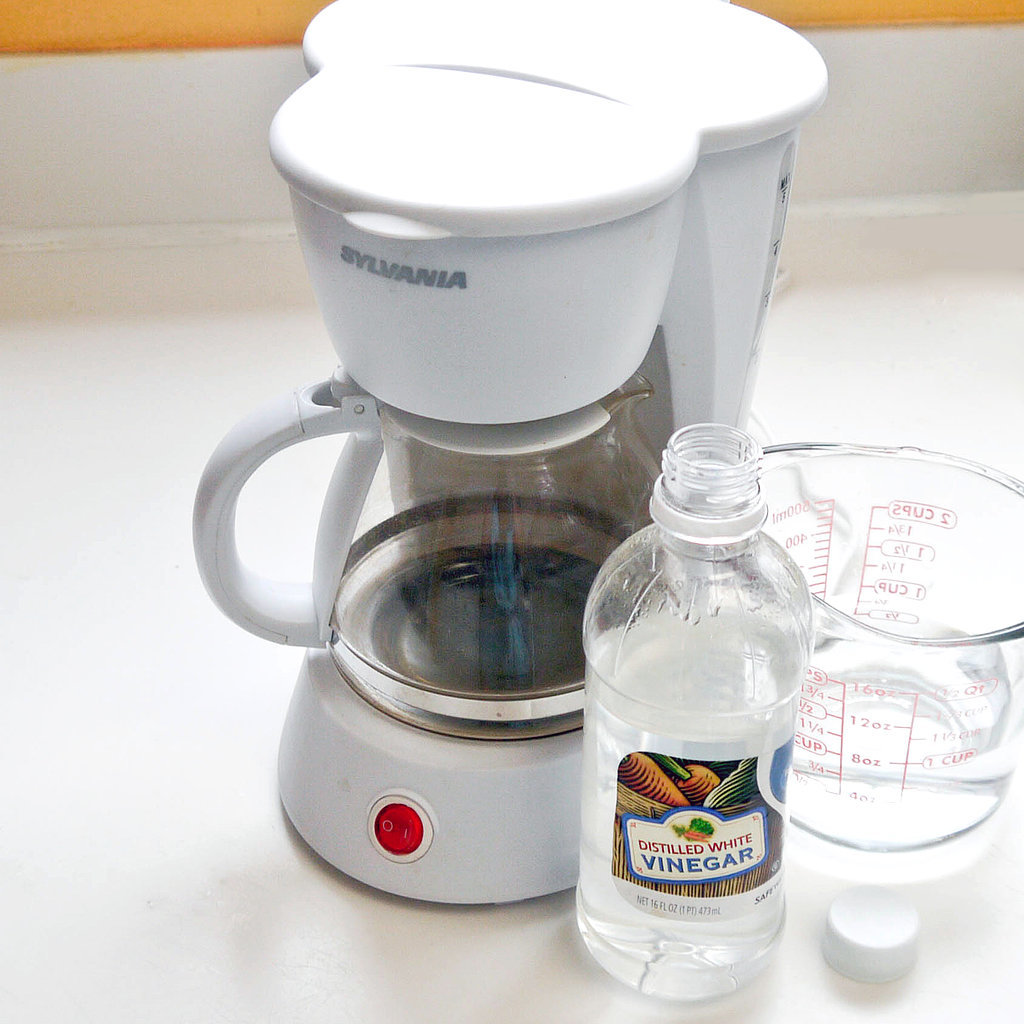 Let the vinegar and water sit for an hour, giving it time to steam-clean the coffeemaker. After one hour, turn on the brew cycle and allow the vinegar and water continue to go through the drip cycle.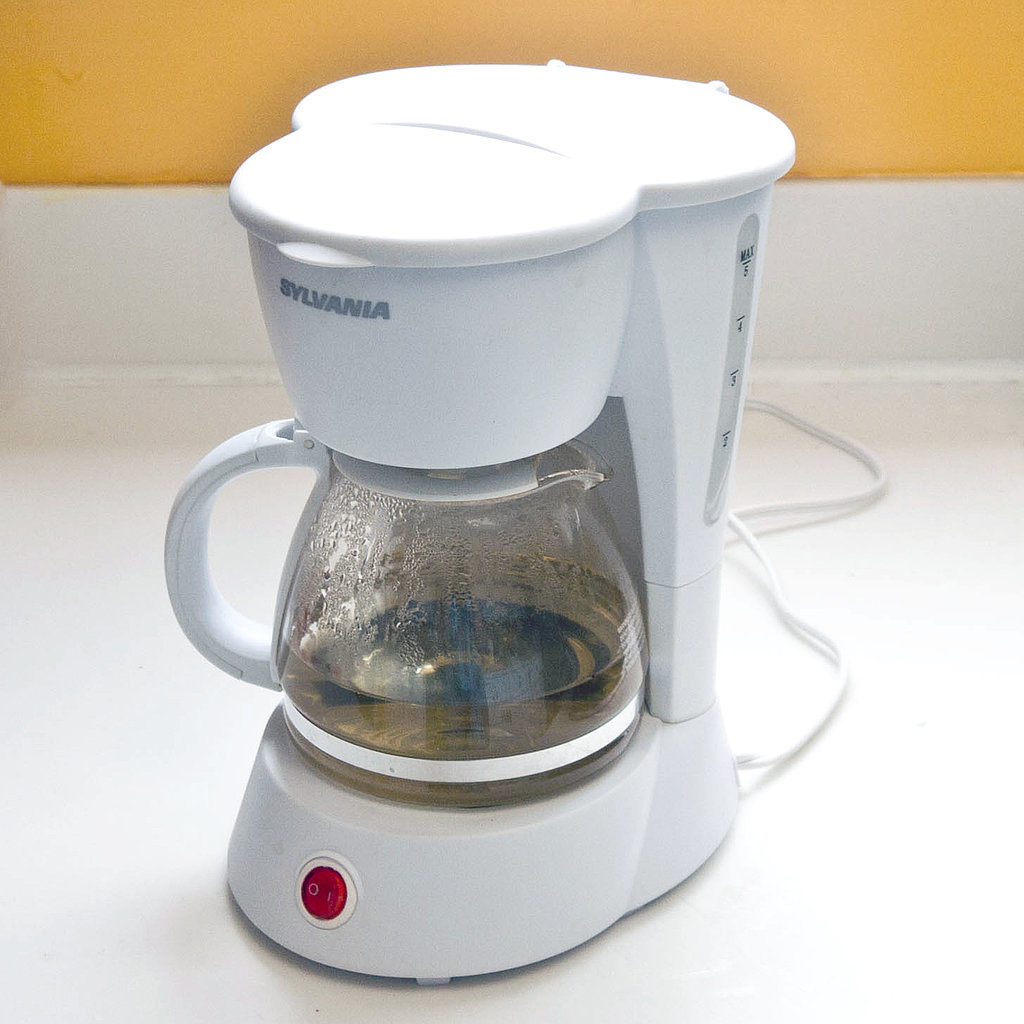 Run three quick cycles of water through the coffeemaker, and give the coffee pot a quick wipe-down. Now you're ready for a fresh cup of coffee!