How Many Shoes Should I Bring on Vacation?
How Many Shoes Are Too Many Shoes to Carry?
Like us on Facebook
While I'm no FabSugar, I like a good pair of shoes. And, when it comes to travel time, footwear is like wine . . . better with age. I wouldn't gamble on breaking in a new pair of shoes while away from home, so I always bring a tried-and-true fallback pair that's comfy enough to wear much of the time and then a couple of options.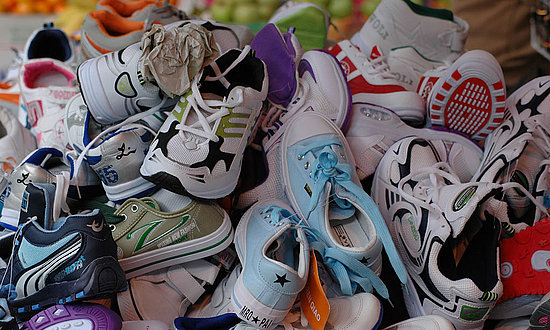 Not always the case. When I was a teenager, I once brought an entire bag of shoes with me on a trip. Now I steer clear of checked baggage regardless, but also hone my selection with respect to my trip type (business or pleasure) and the temperature of my final destination. I don't want to arrive somewhere with 10 pairs of sneakers and no heels or vice versa but still tote an alternative style depending on my mood upon arrival. How about you?

Flickr User: Joe Hastings